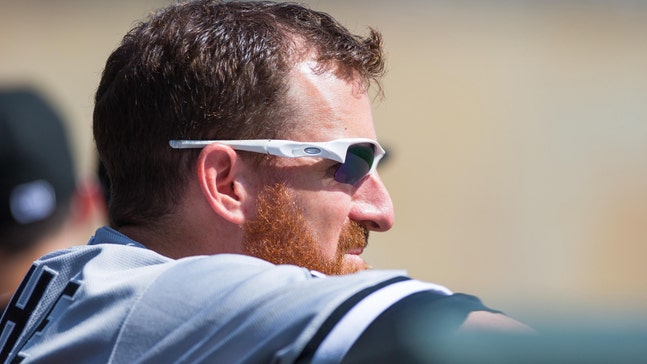 Union 'monitoring' LaRoche case, no decision on grievance
Published
Mar. 19, 2016 3:39 p.m. ET

PEORIA, Ariz. (AP) The head of the Major League Baseball players' union says there's no decision yet on whether to file a grievance on behalf of Chicago White Sox first baseman Adam LaRoche.
The 36-year-old LaRoche retired from the White Sox on Tuesday after he said he was told by the team president to cut down on clubhouse access for his 14-year-old son.
Union head Tony Clark said Saturday they're ''monitoring the situation'' and indicated the union has been in continuous contact with LaRoche and other people involved.
Clark deflected a question of whether the union knows if LaRoche had a verbal agreement with the White Sox to allow his son, Drake, to be around the team. He did say the union is interested in separate rules and policies set by clubs, especially if they violate baseball's labor contract.
---
---