Carson Kelly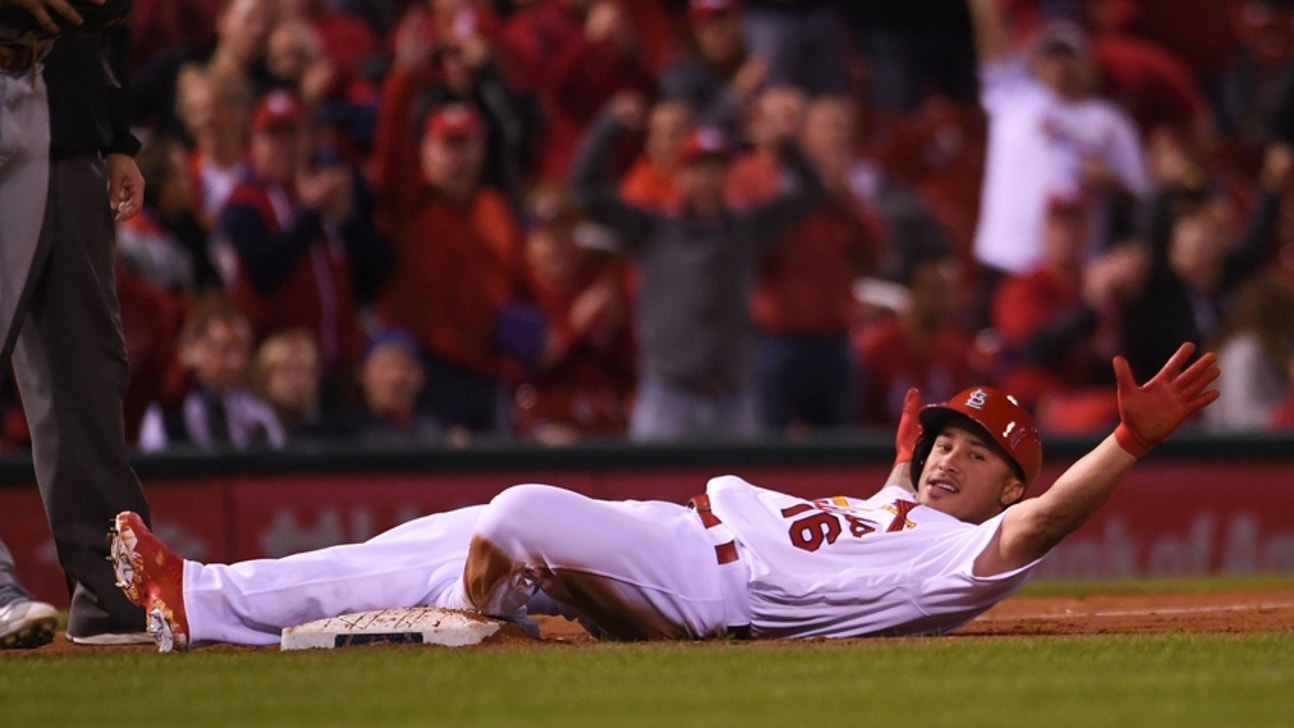 Carson Kelly
St. Louis Cardinals: Kolten Wong is Better at the Plate than You Think
Updated
Mar. 4, 2020 8:22 p.m. ET

Fansided, Brendan Dlubala/FanSided via Redbird Rants
The St. Louis Cardinals have been frustrated and impatient with Kolten Wong's development but there is reason to believe that he's better than his stats have shown.
The St. Louis Cardinals and general manager John Mozeliak have put their faith in Kolten Wong by keeping him through the offseason despite teams being interested in him. Mozeliak has also publicly supported Wong by saying he is vital to the infield defense and is a potential Gold Glove caliber second baseman. While Wong's defense is above average and potentially elite, his bat has been a major issue going forward.
In 2015, Wong hit for a number of career highs and seemed to be heading in the right direction. In 150 games, he batted .262/.321/.386 with 11 home runs, 61 RBI and 15 stolen bases. However, he followed that up with a streaky and inconsistent 2016 where he slashed .240/.327/.355 with only 5 home runs, 23 RBI and 7 stolen bases in 121 games. Furthermore, he went from scoring 71 runs in 2015 to only 39 in 2016.
Despite Wong's obvious struggles in 2016, there are many reasons to believe he was actually improving. In 2015, he recorded a walk rate of 5.9% while striking out at a rate of 15.5%. In 2016, his walk rate increased to 9.4% and his strikeout rate dropped to 14.4%. The 2016 league average for BB% was 8.2% while the average K% was 14.4%.
Compared to the newly added Dexter Fowler and Cardinal favorite Matt Carpenter (who are considered two of the best lead-off batters in the game) we see Wong isn't far behind. Fowler had a 2016 K% of 22.5% and a BB% of 14.3% and Carpenter had a BB% of 14.3% and a K% of 19.1%. While Wong was better than the league average in those two aspects and better than Fowler and Carpenter regarding K%, it doesn't quite convince viewers he is a better hitter.
But what if I told you Wong is above average at swinging and making contact? In 2016, the league average, according to Fangraphs, for percentage of swings at pitches outside of the strike zone (O-Swing%) was 30.3% while the percentage of swings at pitches inside the strike zone (Z-Swing%) was 66.7%. Wong recorded an O-Swing% of 30.3% with a Z-Swing% of 69.7%. He sits almost exactly at average.
Swinging, even at an average rate, does not matter if the batter misses what he is swinging at. For pitches outside of the strike zone, the 2016 league average on contact (O-Contact%) made was 62.1%. For pitches inside, the 2016 league average for contact (Z-Contact%) was 86.5%.
Wong excelled and proved to be well above the average. He recorded an O-Contact% of 67.3% while his Z-Contact% of 92.0%. Overall, Wong makes contact with 83.2% of the pitches he swings at whether they are inside or outside the strike zone. So if Kolten chooses to swing, he more than likely makes contact.
The issue however, is his average swing rates along with his above average contact rates has not translated to improved traditional batting statistics. Wong's batting average and slugging both went down from 2015 to 2016 while his swing and contact rates all improved.
So now, the question becomes what kind of contact is the St. Louis Cardinals second baseman making? Well in 2016, 19.9% of Wong's hits were line drives while 46.0% were ground balls and 34.1% were fly balls. In 2015, he recorded 22.5% of his hits for line drives, 44.7% were ground balls and 32.8% were fly balls. However, some of this could have evened out if he played in the same amount of games and had a similar amount of plate appearances.
But while Wong saw more ground balls in 2016 which likely lead to his lack of success, he was still improving. In 2015, Wong made hard contact 27.2% of the time, medium contact 51.4% of the time and soft contact 21.4% of the time. And in 2016, despite his hard contact dropping to 25.9%, his soft contact also dropped down to 19.9%. This equated to his medium contact increasing to 54.1% in 2016.
So what does this all mean and how can that possibly mean he got better? He can't possibly be better if he is hitting more ground balls and making more medium contact. However, Wong is also walking more, striking out less, making less soft contact while tha contact is at an above average rate and he is clearly seeing the ball pretty well at the plate. This is exactly the type of approach teams look for in any player. And with those attributes, it is easily assumed that results will follow.
The St. Louis Cardinals want Kolten Wong in the lineup for his defense and his speed and hitting ground balls is a tool players like Wong have been using for years. One of the earliest lessons taught to hitters is to put the ball in play because you'll never know what happens. Now, Wong has taken that approach and excelled at it. The results just haven't made their way to his slash-line.
Want your voice heard? Join the Redbird Rants team!
In 2017, with Wong playing full-time, the St. Louis Cardinals should want and expect him to bring that same approach. If he can continue to walk more, strikeout less and be smart with his swings at the plate while making above average contact like he did in 2016, the results will follow. Patience is required, but all the signs for successful hitting are there. So Cardinals fans, take it easy on Kolten Wong…he's better than you think.
More from Redbird Rants
This article originally appeared on
---
---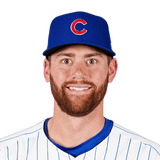 Get more from Carson Kelly
Follow your favorites to get information about games, news and more
---