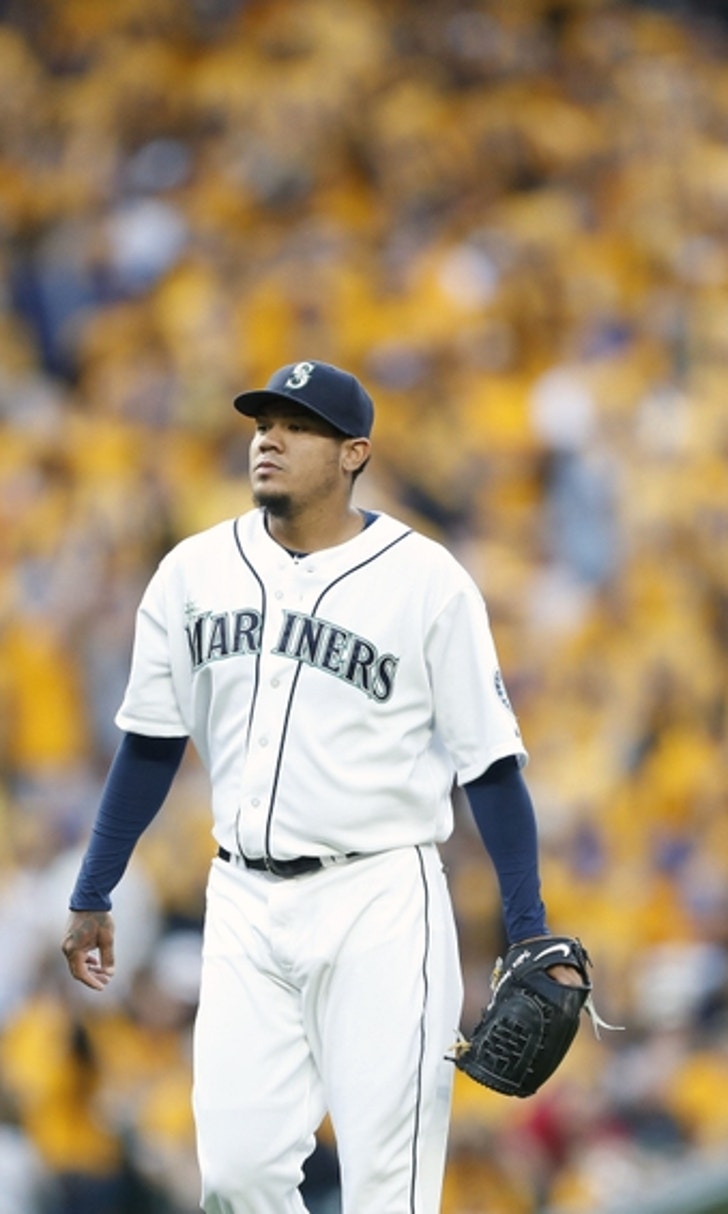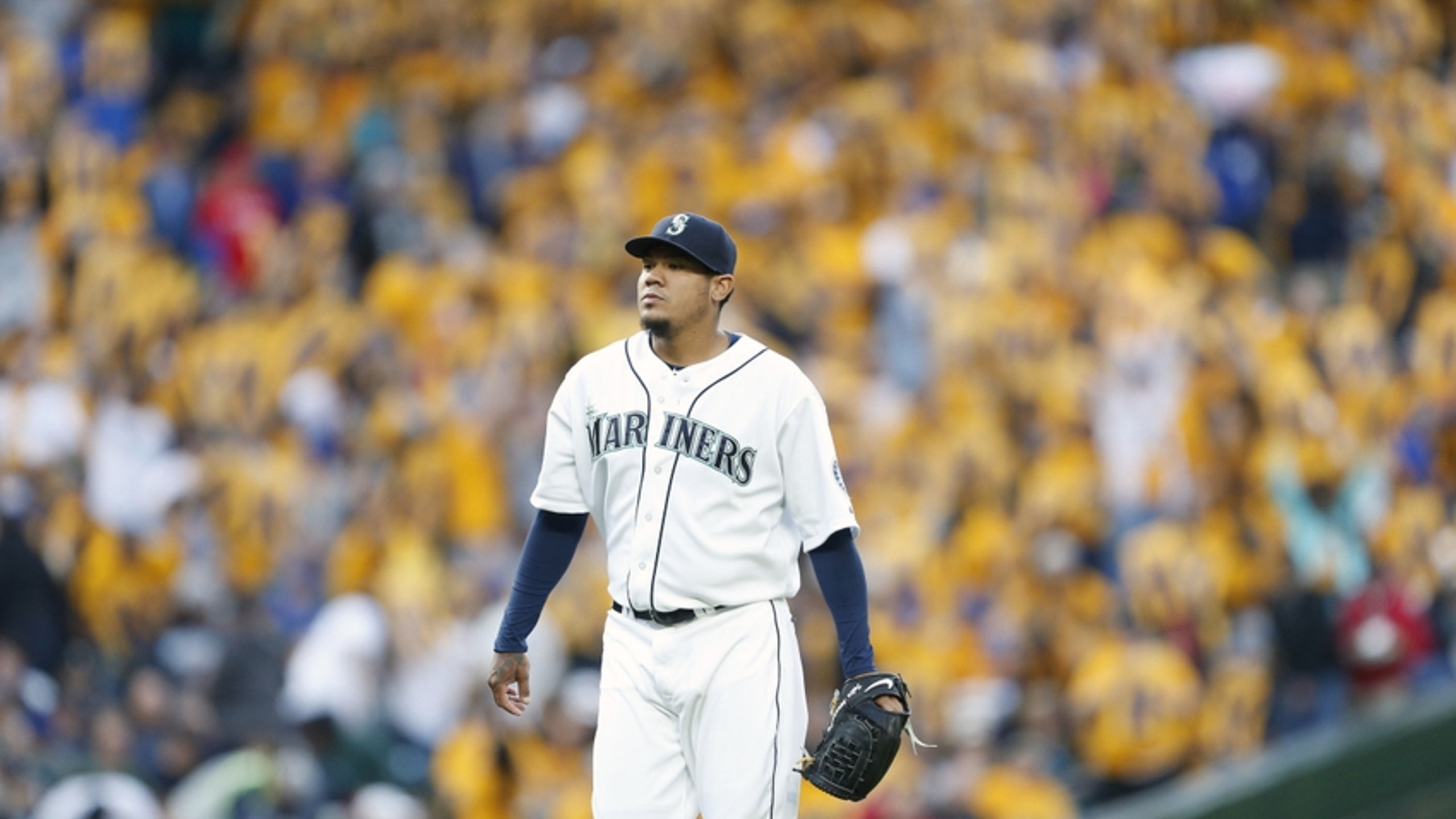 Seattle Mariners: Get Felix Hernandez to the Postseason
BY Fansided and Adam Tabakin/FanSided via Call to the Pen • December 28, 2016
Felix Hernandez is on the wrong side of 30 and still hasn't tasted the playoffs. The Seattle Mariners need to get him to the postseason before it's too late.
Felix Hernandez is a future Hall of Famer. He has won a Cy Young Award and finished second twice, has been named an all-star six times and has rattled off 10 straight seasons (2006-2015) of at least 30 starts in his already brilliant career. He will turn just 31 during the first week of the 2017 campaign.
Despite his relative youth, Hernandez ranks highly on career leaderboards among active players – fifth in innings pitched, seventh in wins, seventh in games started, third in pitching wins above replacement, third in strikeouts. Hernandez also ranks highly among active pitchers in ratio categories, where he is fourth in ERA, third in ERA+ and ninth in WHIP.
There is one leaderboard from which Hernandez would like to erase his name: most games started without appearing in the playoffs. Hernandez has made 359 starts for the Seattle Mariners in his 12 seasons, 14th most all-time without a playoff appearance, and a whopping 118 more than Jorge De La Rosa among active players. Among those who have pitched in the 21st century, only Aaron Harang (381 starts in 14 seasons) made more starts without reaching the postseason.
Hernandez had arguably the worst season of his career in 2016. While he has had seasons with a higher ERA (3.82) or a higher WHIP (1.32), he has never had a higher home run rate (1.1 per nine innings), higher walk rate (3.8) or lower strikeout rate (7.2) than he had last year. Couple that with a rare disabled list stint, and Hernandez also faced his lightest workload since his 12-start rookie campaign in 2005.
More from Call to the Pen
It remains to be seen whether or not a healthy Hernandez can recapture his ace status. He led the American League in ERA and WHIP as recently as 2014, but his average fastball velocity has plummeted from 96 as a rookie to 94 at his peak to barely above 90 this past season. Either way, the Mariners owe it to Hernandez to make every push they can to make the playoffs now while he is still in uniform.
King Felix has carried the Mariners through some absolutely rotten seasons. 2010 immediately comes to mind, as Hernandez won the Cy Young with a league-leading 2.27 ERA across a league-leading 249.2 innings and a league-leading 34 starts. The Mariners offense was beyond atrocious, however, and Hernandez finished with just a 13-12 record as Seattle went through the motions to the tune of 101 losses.
As the calendar prepares to read 2017, the Seattle Mariners have a good team, one certainly capable of approaching the 90-win mark and challenging for a wild card spot. The offense should be potent, especially on the infield. Perhaps this is the year Mike Zunino breaks out as a full-time threat, and perhaps a platoon at first base featuring Dan Vogelbach and Danny Valencia can become a weapon. Robinson Cano, Kyle Seager and the newly acquired Jean Segura could approach 20 WAR at the other three spots. Nelson Cruz should have another year left in him as The Boomstick at DH. The back end of the bullpen has the potential to be great with Steve Cishek bridging the gap to Edwin Diaz, while Hisashi Iwakuma and James Paxton can ably back Hernandez in the rotation.
In an ultra-competitive AL West that includes a couple of offensive juggernauts in Houston and Texas, as well as the incomparable Mike Trout in Anaheim, the Mariners need to be better than just good enough to grab a wild card. Leonys Martin carries value with his glove and speed in center, but the corner spots leave something to be desired. The bottom of the rotation looms as a large question mark.
Much in the way Felix Hernandez carried the Seattle Mariners while they were going through rough times, the Mariners must rally to carry Hernandez when he is not at his best. A couple weeks ago Call to the Pen's own Jason Reed outlined moves Seattle can make to return to the playoffs. The Mariners owe it to Felix Hernandez to give it a shot.
---
---