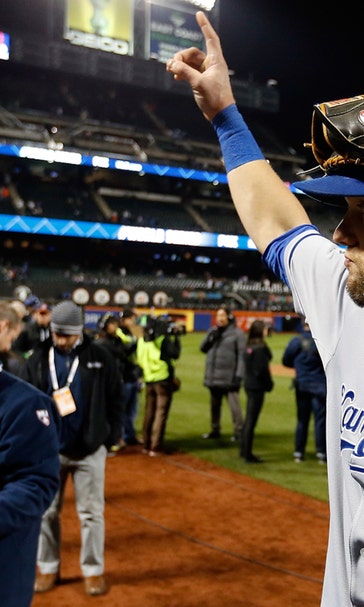 Royals offseason preview: World Series winners face free-agent decisions
November 3, 2015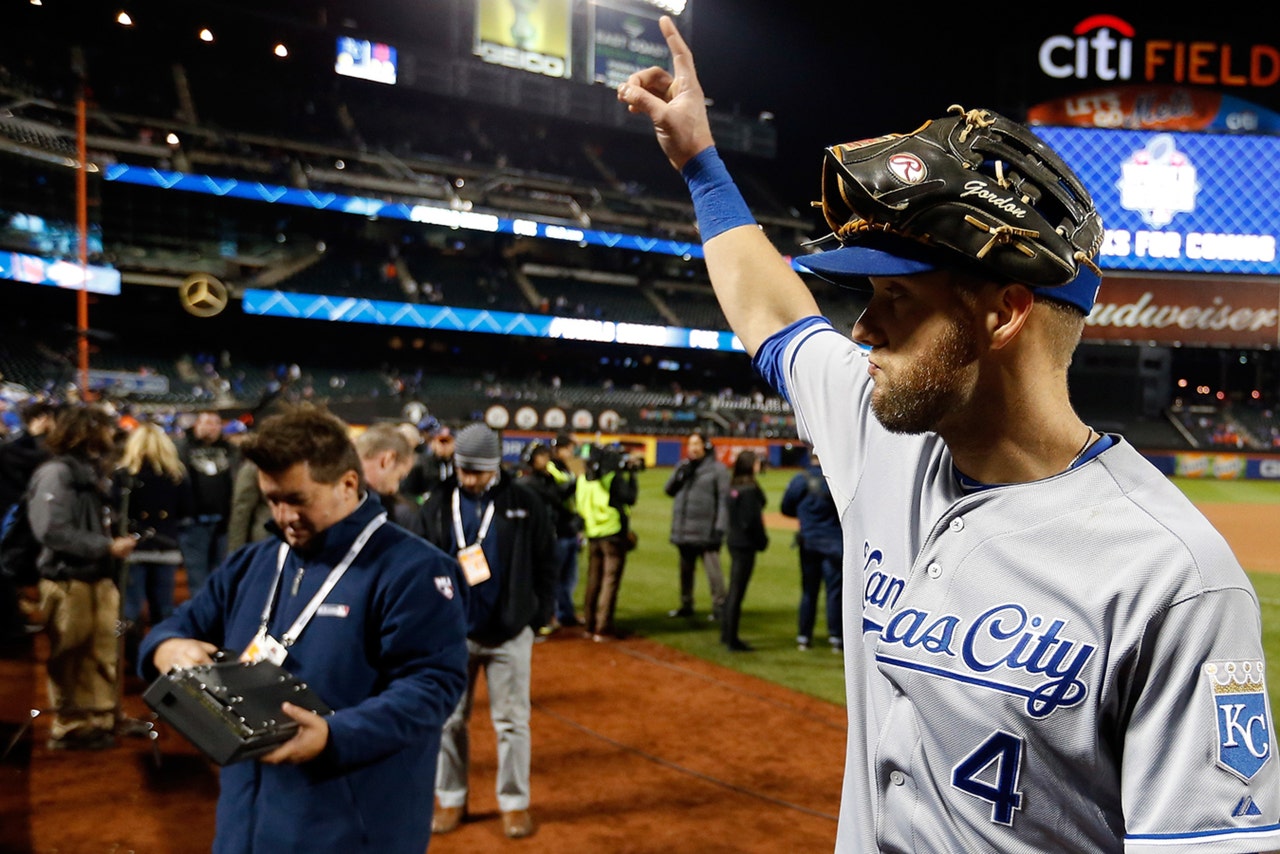 (We have previewed one team's offseason each day leading up to the start of free agency. Now up: the World Series champion Kansas City Royals).
While it took some time and a lot of patience, the Royals have developed a winning formula that works for them. Under GM Dayton Moore, Kansas City was not only able to repeat the success of 2014 with its second consecutive AL Pennant, but it took it one step further this year, winning the franchise's first World Series title in 30 years.
But as the Royals and their fans celebrate their masterpiece of a season with a much-deserved parade, baseball's offseason has begun. And Moore has some major decisions to make on a number of key players, including as many as seven potential free agents from the Royals' 25-man World Series roster.
Can the Royals sustain their success in 2016 and beyond? Three things they need to do to get back to the postseason next season:
1. Pay Alex Gordon big money to stick around. The three-time All-Star and four-time Gold Glove winner consistently produces on the field and has cemented himself as the No. 1 star of Kansas City. The 31-year-old outfielder is expected to decline his $14 million player option for 2016 and seek a long-term deal. In today's free-agent market, Gordon could easily land a four- or five-year deal in the $100 million range. But can the Royals afford to keep him?
Gordon will be a hot commodity on the open market, and there are probably multiple teams willing to overpay him. But the Royals will have a slight edge in negotiations, as Gordon has expressed his desire to stay in Kansas City. The two sides could settle on a four-year deal, which might prove easier for Moore than finding Gordon's replacement.
2. Stock up on pitching, lots of pitching. KC's starting staff was the biggest question heading into the World Series. Johnny Cueto and Edinson Volquez had poor postseason track records, and you never knew what to expect from Chris Young and Yordano Ventura. But the Royals' starters rose to the occasion, and Cueto gave a World Series performance for the ages in Game 2.
However, Cueto won't be back in 2016. The right-hander is one of the top free agents on the market and his high price tag is far too rich for the Royals.
Young is also a free agent, but will be much easier for the Royals to re-sign. The right-hander was a huge bargain for the Royals in 2015 -- he went 11-6 with a 3.06 ERA -- making only $675,000. Young was a big part of the Royals' pitching staff down the stretch and came up big in the postseason. He's due for a raise, one that KC should be more than willing to give based on his contributions as both a starter and reliever.
With Cueto's departure, the Royals will likely look for a second- or third-tier free-agent pitcher as a replacement. Moore was able to find value in Volquez last offseason and is expected to target the same type of pitchers this winter.
3. Iron out the outfield situation. Much of this depends on how the Gordon situation plays out, but the Royals have some holes to fill in the outfield. Johnny Gomes and Alex Rios both have club options, which the Royals are expected to decline. One or both players could return on a lesser deal, but neither player is viable every day option.
The Royals have expressed desire to re-sign Ben Zobrist, but they could find themselves on the losing end of a bidding war with other teams interested in his services.
KC won't be able to afford a top-tier free agent outfielder like Yoenis Cespedes or Jason Heyward, especially if it gives Gordon a big contract. But there are some mid-level players on the market, like Gerardo Parra and Denard Span, who could be good fits for the Royals.
On the other hand, if Moore strikes out with free-agent outfielders or just doesn't have the cash, the Royals do have some legitimate internal options. Both Paulo Orlando and Jarrod Dyson would be an upgrade over Rios in right, and they could take a look at Reymond Fuentes, a Triple-A outfielder who the Royals acquired from San Diego last November.
Much of the outfield situation will be up in the air until a decision is made on Gordon's future.
---
---