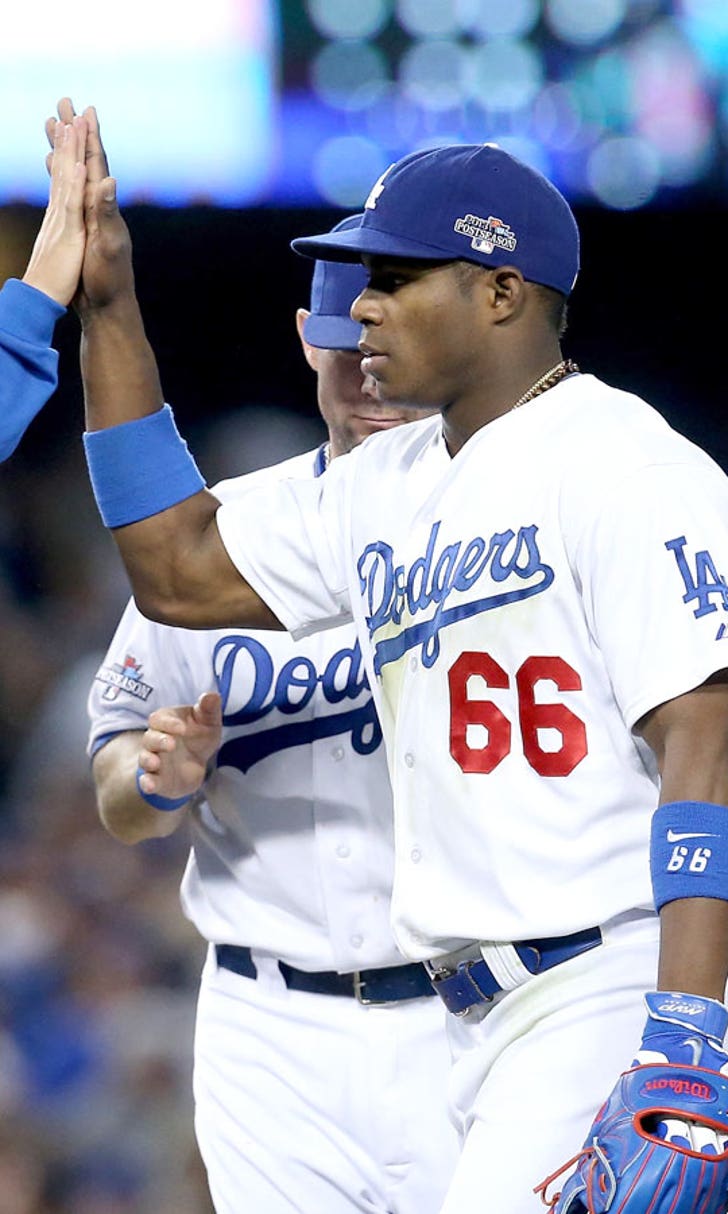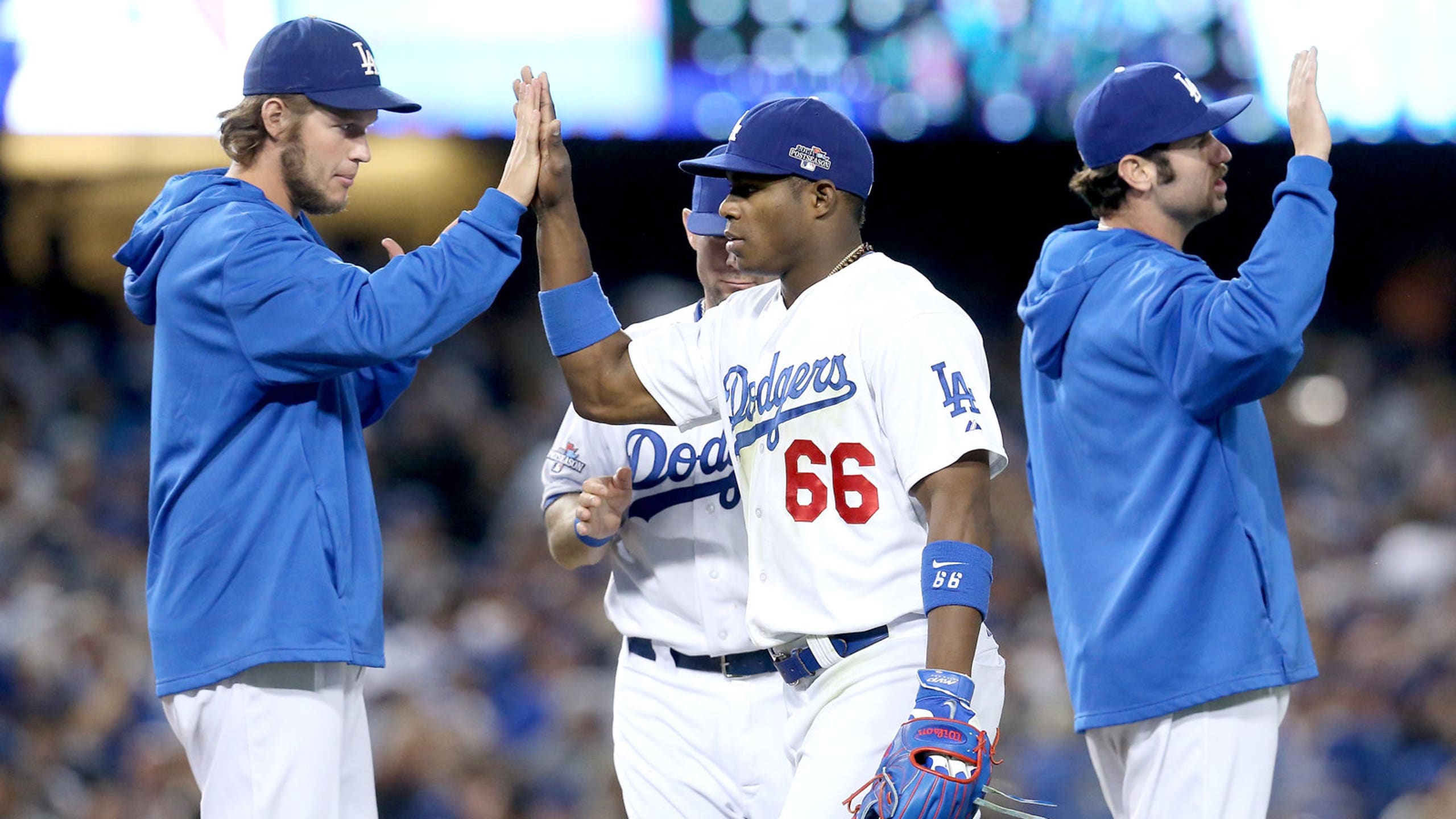 Roberts, Dodgers ready to 'start fresh' with Yasiel Puig in 2016
BY foxsports • January 31, 2016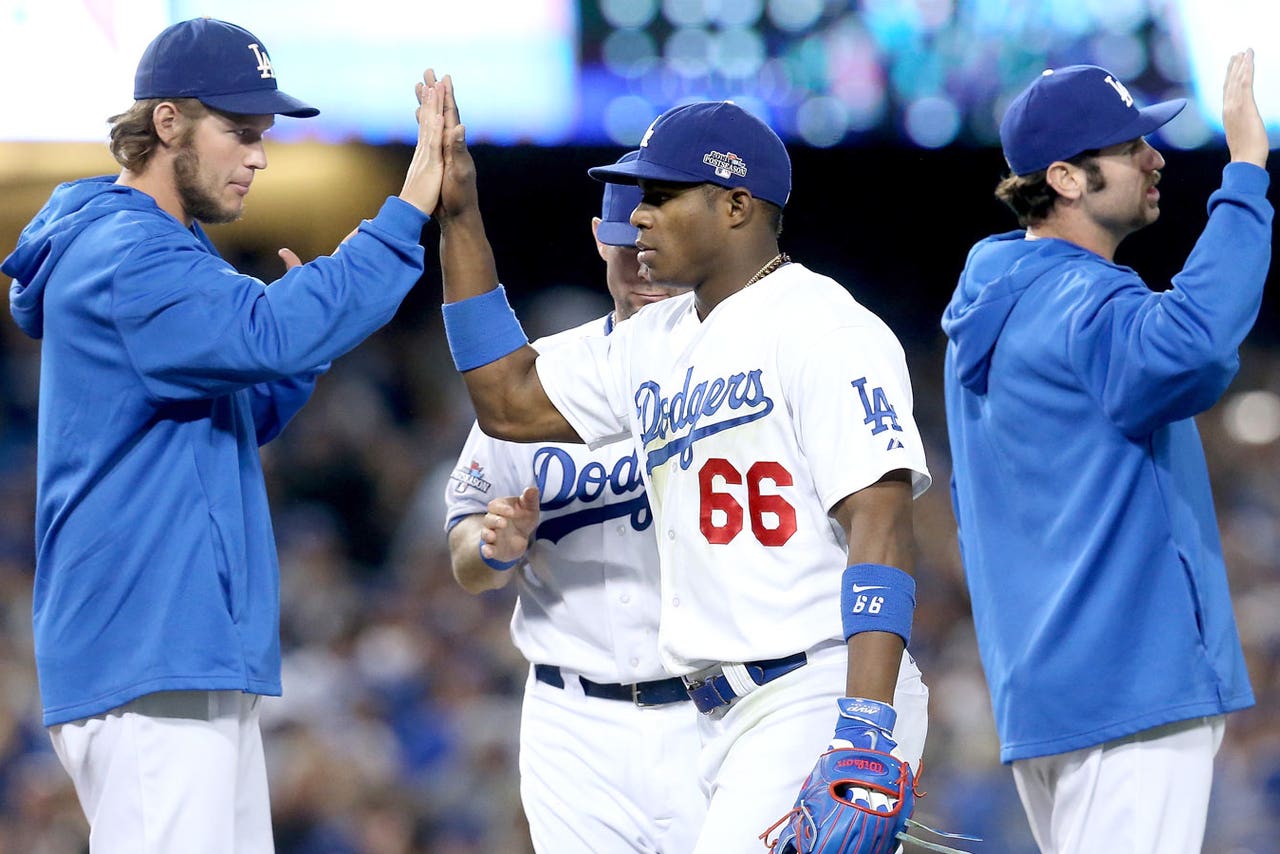 The 2015 season was a rough one for Yasiel Puig. The Los Angeles Dodgers' fiery outfielder battled injuries for most of the year, appearing in just 79 games for the NL West champs. 
He hit .255/.322/.436 with 11 home runs and 38 RBI for the Dodgers, who managed to win without him thanks to their roster depth.
At the team's Fan Fest event at Dodger Stadium on Saturday, Puig was a hot topic of conversation ... naturally. New manager Dave Roberts told the media he actually had his first sit-down with Puig earlier in the day, and plans to work on "starting fresh" with him in the months leading up to Opening Day:
With Yasiel, I think…you know what, I just actually had a good sit-down with him. It was refreshing for me to get face-to-face with him one-on-one and talk about for me it's more of 'let's wipe the slate clean' and start anew. There's the same core of players, but there's a completely different coaching staff and we just want him to be himself and let's start fresh.
As for Puig, who spent some time this offseason with teammate Clayton Kershaw on MLB's goodwill trip to Cuba, he said through a translator that he hopes to speak with Kershaw during spring training to make sure the two are "on the same page."
There's an added level of drama to the Puig/Kershaw situation, courtesy of the comments made this offseason by Andy Van Slyke, father of Dodgers outfielder Scott Van Slyke. The elder Van Slyke (who was a coach with the Seattle Mariners up until the end of the 2015 campaign) implied in an eyebrow-raising radio appearance that Kershaw requested that the Dodgers trade Puig. 
On Saturday, Van Slyke briefly discussed the incident, but said he could not recall what exactly he had said to his father that could have prompted the radio comments. He did, however, remain adamant in his support of Puig as a teammate: 
"You guys see me with Yasiel every day. I love the kid. I think he's a benefit to our team. My feelings for him won't change."
As for Puig's conditioning, all signs pointed to a trimmer, more durable Puig on Saturday. Dodgers president of baseball operations Andrew Friedman lauded Puig for his offseason work, saying that he 'looks great' thanks to his intense workout regimen in Los Angeles and Miami. 
Dylan Hernandez of the Los Angeles Times, meanwhile, obtained some insight regarding Puig's physical status: 
The upcoming season will be a big year for Puig, and by the looks of it he's already started it on the right foot, so to speak. 
---
---