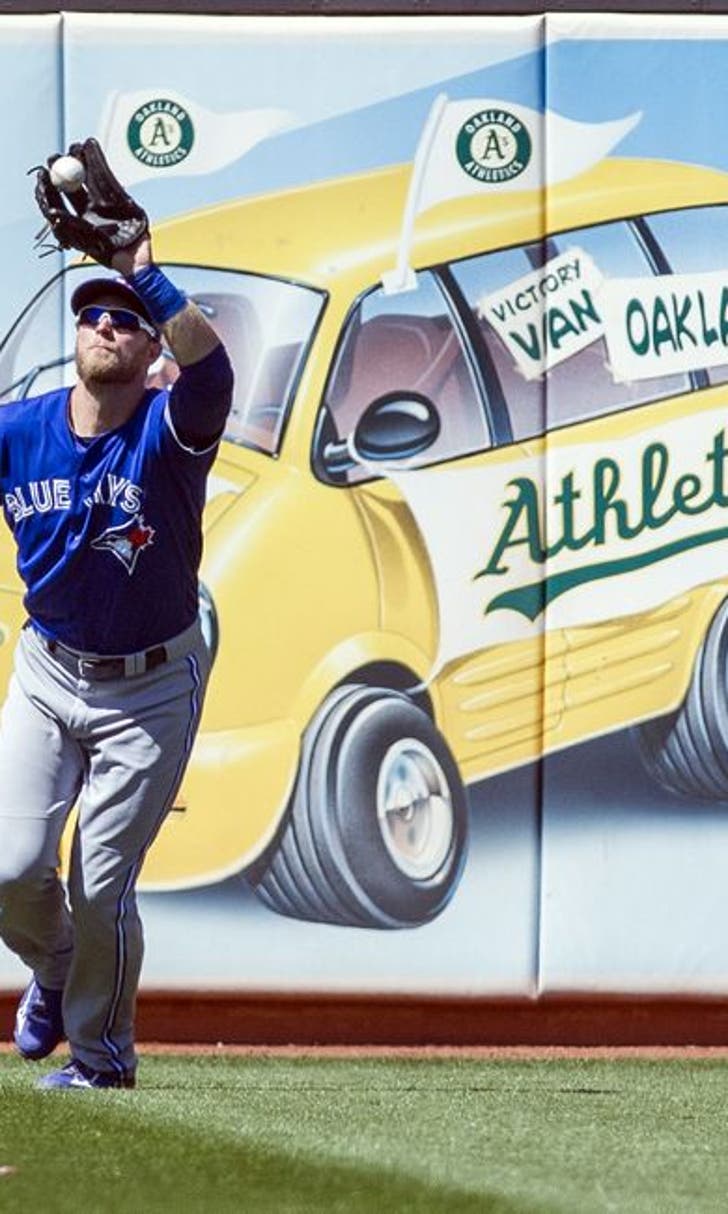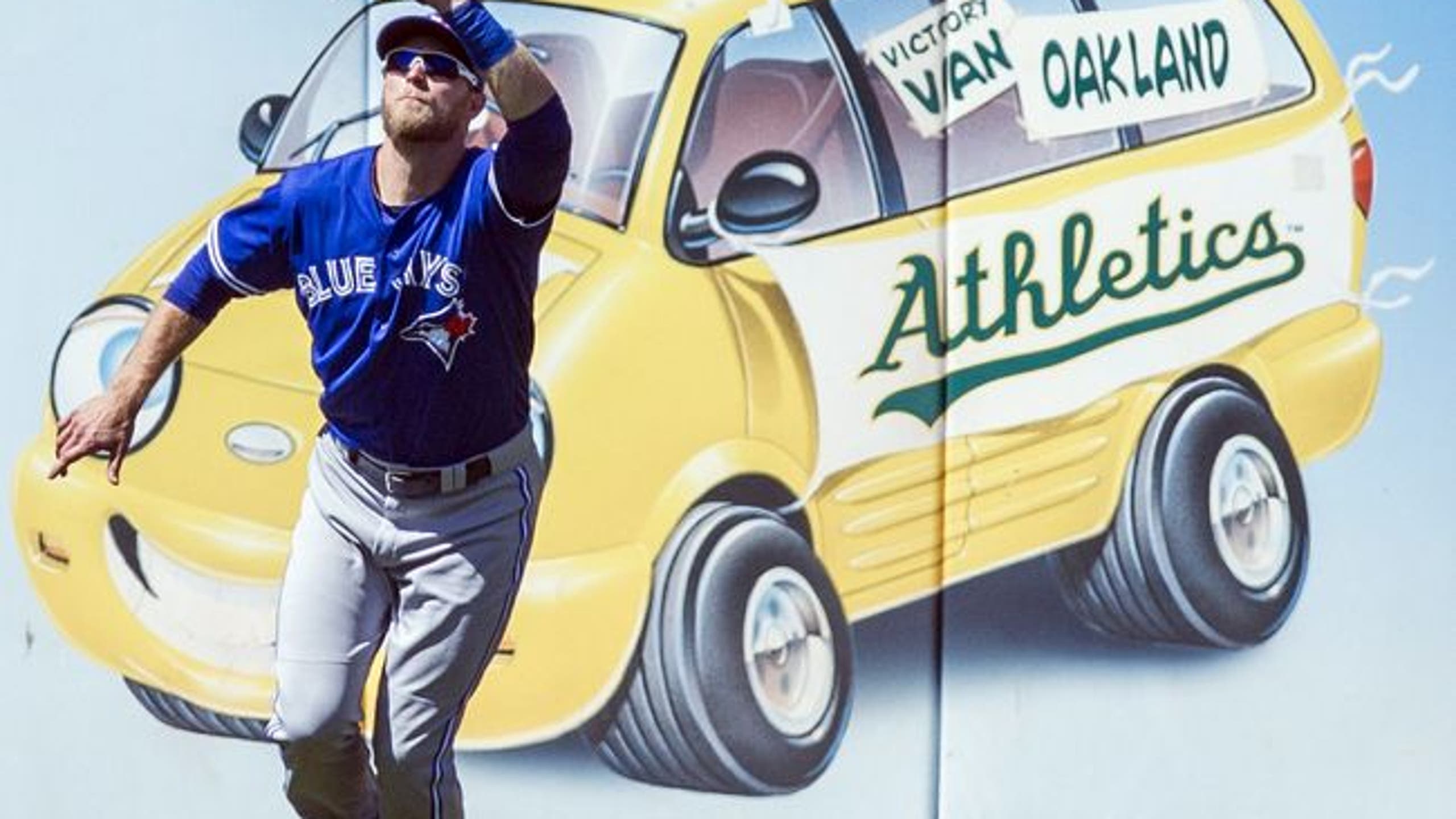 Philadelphia Phillies: Signing Michael Saunders
BY Fansided and Tal Venada/FanSided via Call to the Pen • December 21, 2016
Will We See the Home Run Stroke of Saunders in Phillies Red? Photo by John E. Sokolowski – USA TODAY Sports.
As the new year approaches, available free agents reconsider obtainable possibilities they rejected in November, and the Philadelphia Phillies – who don't have to make a move – might be able to acquire a left-handed bat with power.
A Matter of Timing:
Patterns are a recipe: They have the same ingredients.
What is the state of the 2017 Philadelphia Phillies under general manager Matt Klentak? Well, Jeremy Hellickson, Clay Buchholz, Joaquin Benoit, Pat Neshek, Howie Kendrick and Andres Blanco represent a veteran presence for a total of $57.7 million: Financial resources are not an impediment for any new wrinkle. However, the decision-maker – barring a tempting opportunity or an unexpected situation – is putting the finishing touches on his bench. But two exceptions would be a southpaw reliever and a left-side hitter with pop.
On a local sports program, recently, one caller asked the radio personality about inking Jose Bautista or Edwin Encarnacion to compete for a Wild Card. And the host replied it would block minor league outfielders like slugger Dylan Cozens, a right fielder. Besides, Bautista, 36, turned down a $17.2 million QO (qualifying offer) for the chance at more money and seasons; meanwhile, first baseman Encarnacion, almost 34, has an $80 million floor for four summers. Ergo, no dice!
IN OTHER WORDS: 

"So it's been a slow process and it's taken some patience. That's why patients are called patients I think – patience is required." – Bowie Kuhn
While the Cleveland Indians, Toronto Blue Jays and Baltimore Orioles have interest in an outfielder, they prefer a one-campaign agreement with someone like Michael Saunders, aka the Condor. Don't ask. For now, though, Cleveland has made a proffer to Saunders; and Toronto wants to re-sign Bautista or Encarnacion, while Baltimore is pursuing Mark Trumbo. Presently, the Orioles' strategy is to take their proposal off the table before reaching a compromise with Trumbo.
In This Play, Saunders Is in Right Field Where He Only Appeared in 20 Games Last Year. Photo by Nick Turchiaro . USA TODAY Sports.
Saunders' stats:
Considering Saunders' 2016  contract of $2.9 million, one wonders about his asking price because he struggled after the All-Star break. That stated, he did 62.2 percent of his hitting in the first half, but he also frustrated fans with his poor fielding. Why is that surprising? Well, the Condor earned his nickname because of his speed and glove in the the Seattle Mariners' outfield five summers ago, when he was 25.
FOOD FOR THOUGHT:     

"I believe in the Rip Van Winkle theory – that a man from 1910 must be able to wake up after being asleep for seventy years, walk into a ballpark, and understand baseball perfectly." – Bowie Kuhn
To sum up, GMs are always ready for a bargain, and Klentak has a pattern with free agents on one-season deals, players in a contract year and bounce-back candidates. Basically, other teams will finalize their rosters, remaining free agents will eventually ink agreements, and Saunders will probably be available in mid-January. If, however, the O's don't land Trumbo, they will probably pick up Saunders; but Klentak may have an unplanned opportunity if Trumbo re-signs with Baltimore. So, if Klentak acquires Saunders, which player would need to play every day with the Triple-A Lehigh Valley IronPigs even if he excels in spring training? Roman Quinn.
Will a Saunders' Signing Hold Back Quinn or Give Him Needed Seasoning in Allentown? Philadelphia Phillies. Photo by Eric Hartline – USA TODAY Sports.
The Numerical Bible:
This review is not a sabermetrics article, which means no heavy statistical analysis. But because some readers rely on stats, this is only a reference: no reason to articulate the importance of these numbers.
These numbers do not include any postseason activity.
Bruce:
Hitting:
Next: Storyline: Trading Blackmon to the Phillies
More from Call to the Pen
This article originally appeared on
---
---