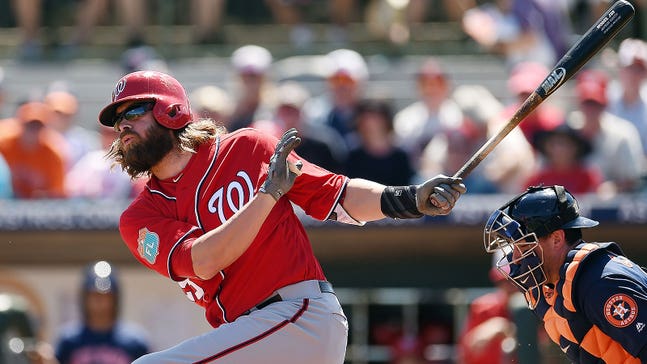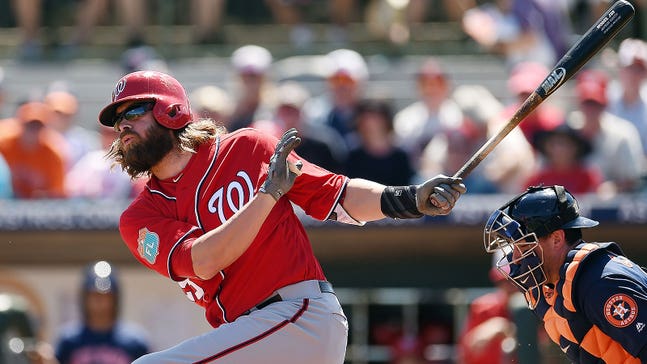 Notes: Jayson Werth's deal could be an issue for the Nationals' crowded outfield
Published
Mar. 21, 2016 8:15 p.m. ET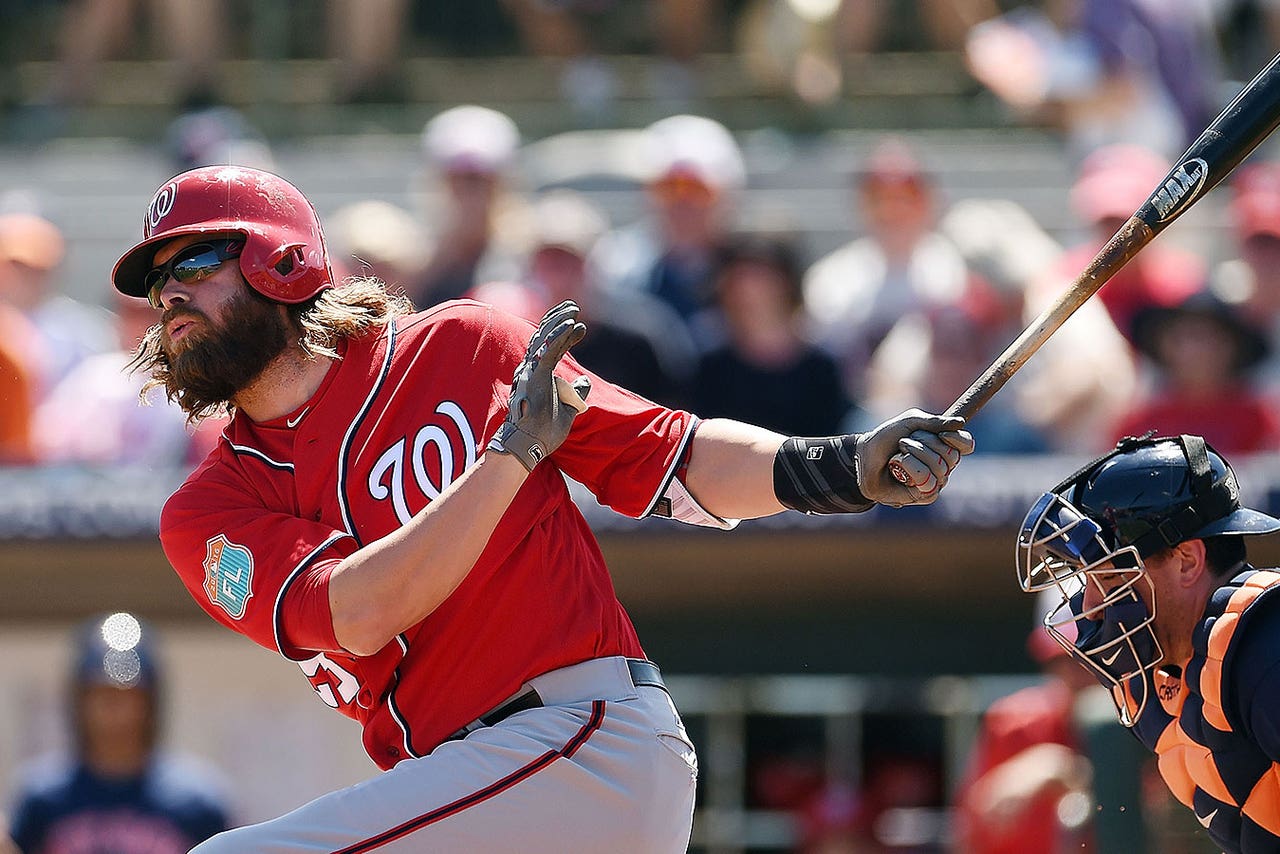 The Nationals' seven-year, $126 million commitment to Jayson Werth could prove to be a burden on multiple fronts.
Werth's $21 million salaries in both 2016 and '17 restricted the Nats' ability to sign a slugging outfielder during the offseason (the team's bids for Jason Heyward and Yoenis Cespedes were heavily deferred).
The issue is taking a different form this spring, with Michael Taylor seemingly ready to become the Nats' everyday center fielder, but somewhat blocked by Werth and Ben Revere.
The Nats acquired Revere to be their leadoff hitter. They would be better defensively with Taylor in center and Revere in left, but what would they do with Werth, who turns 37 on May 20?
New manager Dusty Baker, according to sources, is intrigued by Taylor, who is batting .485 with three homers and a 1.362 OPS in 34 plate appearances this spring.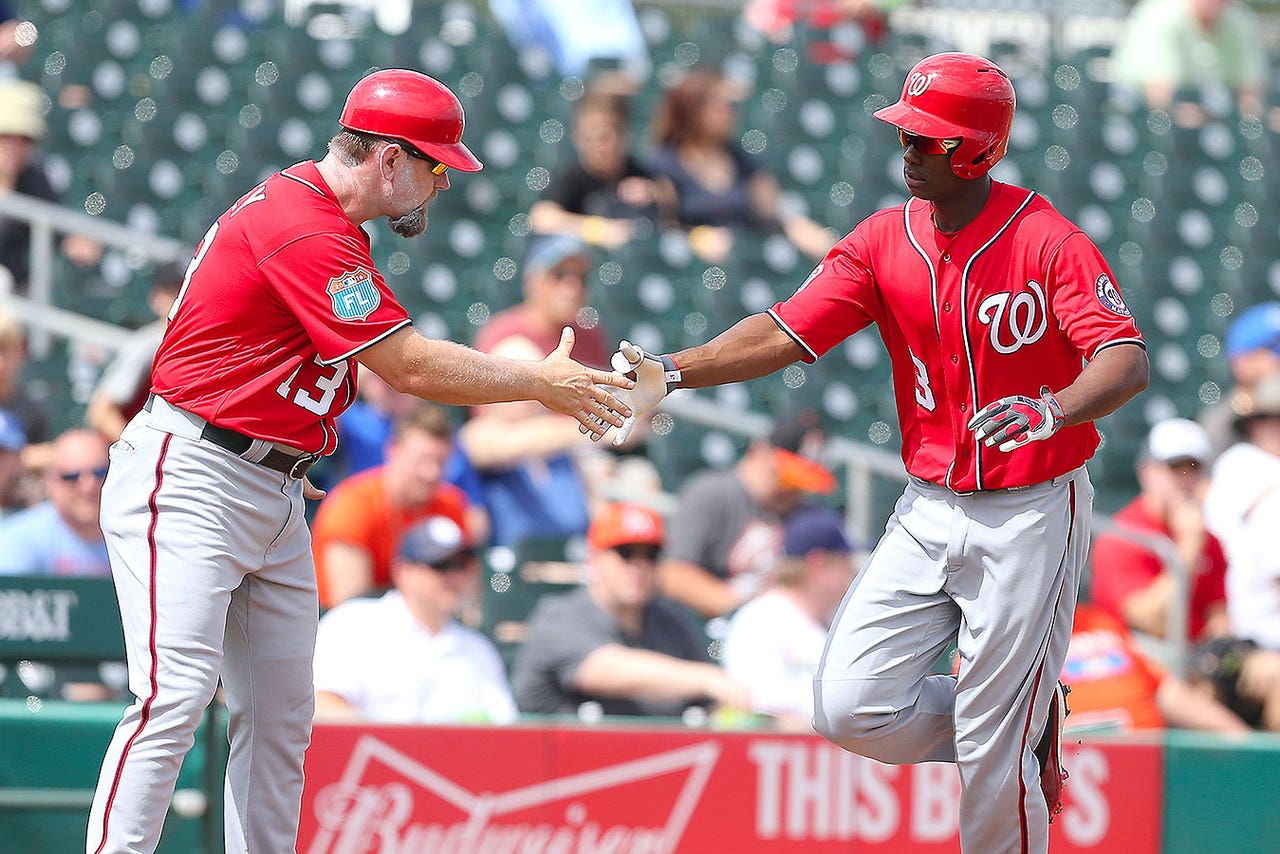 Michael Taylor

The Nats could play Taylor regularly in center and platoon Revere and Werth in left. They also could pull Werth for defense when leading in the late innings.
Then again, Taylor batted only .229 with a .640 OPS last season and 158 strikeouts in 511 plate appearances. He turns 25 on Saturday, and with minor-league options remaining, could start the season at Triple A.
Werth, meanwhile, is finally healthy after appearing in only 88 games due to a left wrist contusion and his recovery from right shoulder surgery at the start of the season.
The Nats traded for Revere and signed free-agent second baseman Daniel Murphy in an effort to get more contact in their lineup. Werth, at his best, provides quality at-bats. He is not likely to start the season as a $21 million reserve, or get traded at that salary.
Which leaves the Nats in a tricky spot.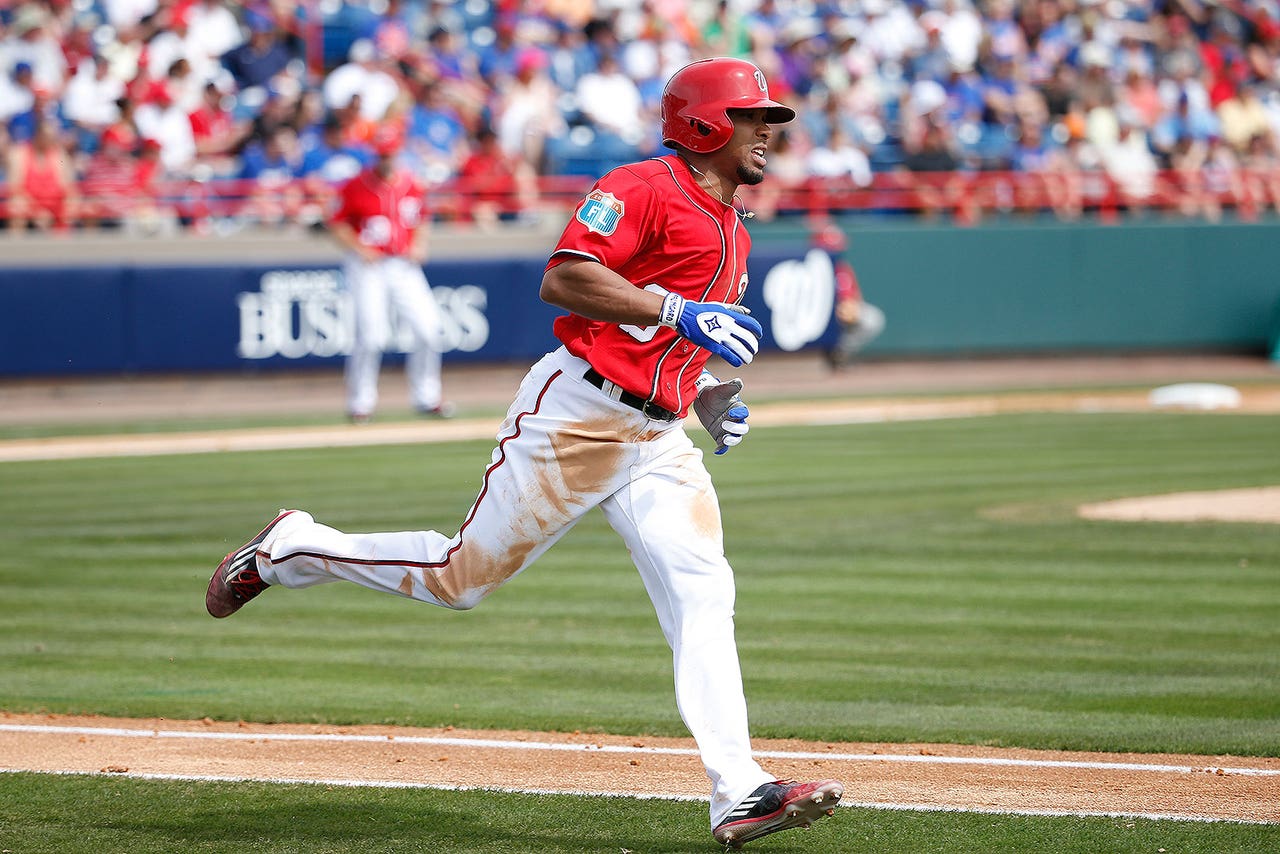 Ben Revere
Rival clubs targeted Taylor during the offseason, and the Nats likely would have moved him if they had signed Heyward or Cespedes. Now they face a more difficult question:
If Taylor is on the verge of a breakthrough, why hold him back?
RED SOX CONTENT WITH ROTATION -- FOR NOW
One scout tracking the Red Sox says the team badly needs a No. 2 starter. But Dave Dombrowski, the team's president of baseball operations, says he is not trying to acquire such a pitcher.
"I don't even know where we would put him," Dombrowski said.
Left-hander David Price is the obvious ace (and for $217 million, he had better be). Right-hander Rick Porcello has a 12.00 ERA in nine spring innings, but righty Joe Kelly has looked terrific and Dombrowski liked what he saw on Monday from righty Clay Buchholz, who allowed the Cardinals one run in 4 2/3 innings.
Lefty Eduardo Rodriguez, coming off a right-knee problem, threw a 30-pitch bullpen session earlier Monday and appears on track to join the rotation in mid- to late April; righty Steven Wright and lefty Roenis Elias loom as potential replacements.
"We're fine," Dombrowski said. "Can you always be better? Sure. Will we always be open-minded? Sure. But we're not actively looking for pitching."
AN OLD MASTER GETS SOME SAGE ADVICE
Shortstop Jimmy Rollins, in camp with the White Sox on a minor-league contract, credited his early spring performance to the work he began last season with former Dodgers hitting coaches Mark McGwire and John Valentin.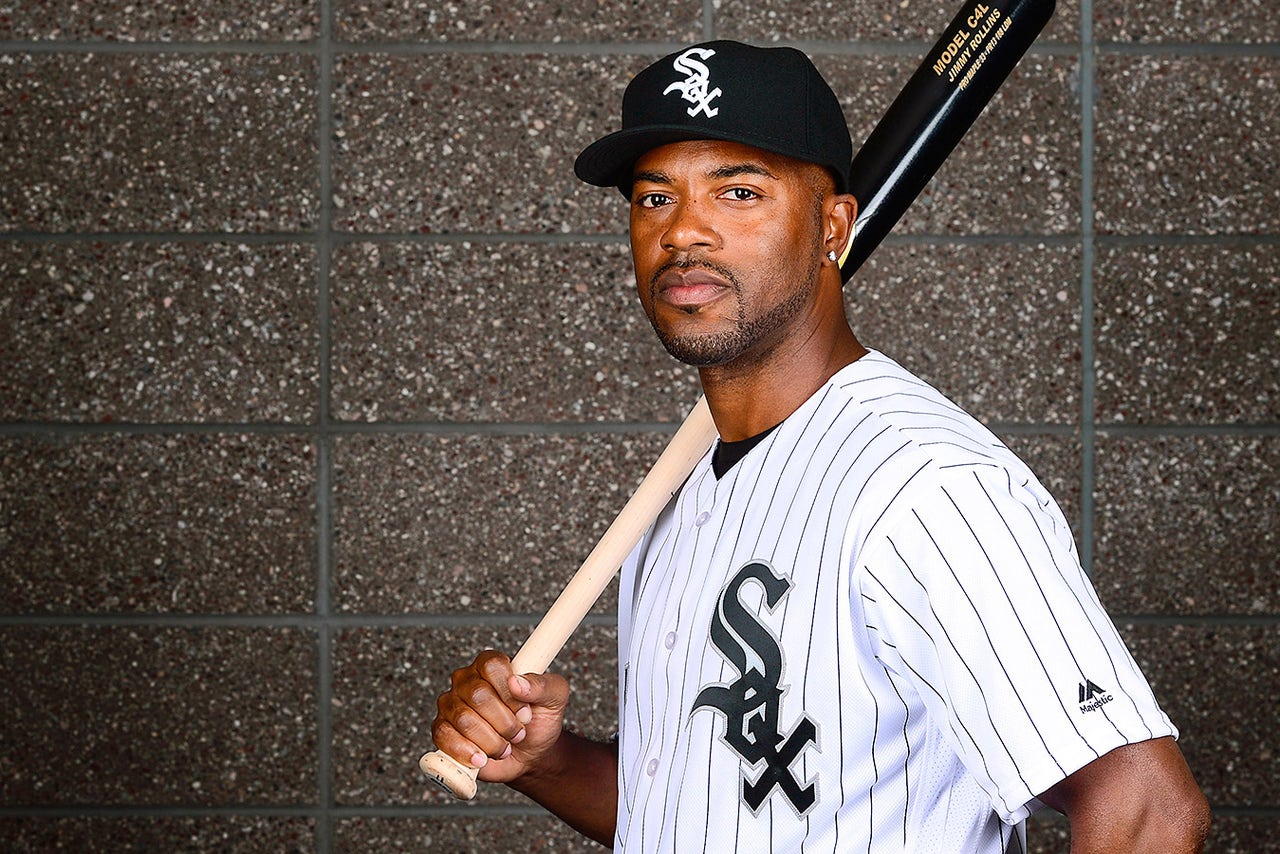 Jimmy Rollins

Rollins, a switch-hitter, said he needed to adjust to the shifts that he faced batting left-handed. McGwire and Valentin advised him to let the ball travel deeper into the zone, but Rollins said it was difficult to make that correction while facing 90-mph fastballs in the middle of the season.
Old habits also are hard to break.
Rollins, batting left-handed with the Phillies, routinely pulled the ball down the first-base line or through the second-base hole. McGwire, now the Padres' bench coach, said that hitters who play regularly at Citizens Bank Park tend to get "one-sided."
Against the shift, with the shortstop playing up the middle and the second baseman and first baseman more toward the line, balls that once were hits for Rollins were turning into outs.
"OK," he thought, "how can I counter that?"
Rollins, 37, said that McGwire and Valentin were reluctant to offer him advice before he told them, "As a veteran player, you're not going to hurt my feelings. I'm not a young player where you're going to crush my confidence. You can be straight up."
And so they got busy.
"We worked on taking advantage of the overshift," Rollins said. "You don't have to crush the ball. You can dribble the ball sometimes and put them in a position where they have to go far for it. They'll straighten up then. They'll get tired of that game."
Rollins had some success in August, but McGwire said that he again became pull-happy toward the end of the season.
This spring, Rollins is batting .267 with a .748 OPS in 28 plate appearances, but is only two for his last 16. He figures to make the White Sox as either the starting shortstop or utility infielder.
---
---