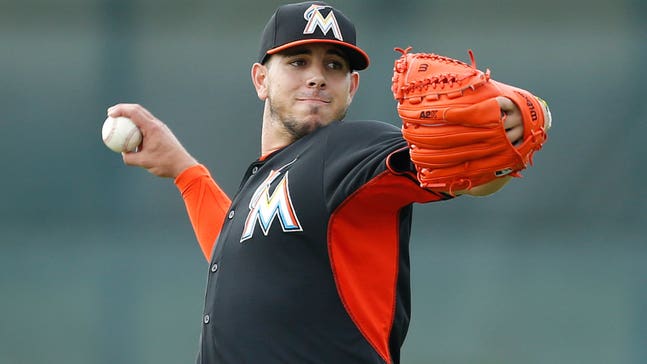 Marlins seemingly would need 'absurd haul' to trade Jose Fernandez
Published
Dec. 7, 2015 8:35 a.m. EST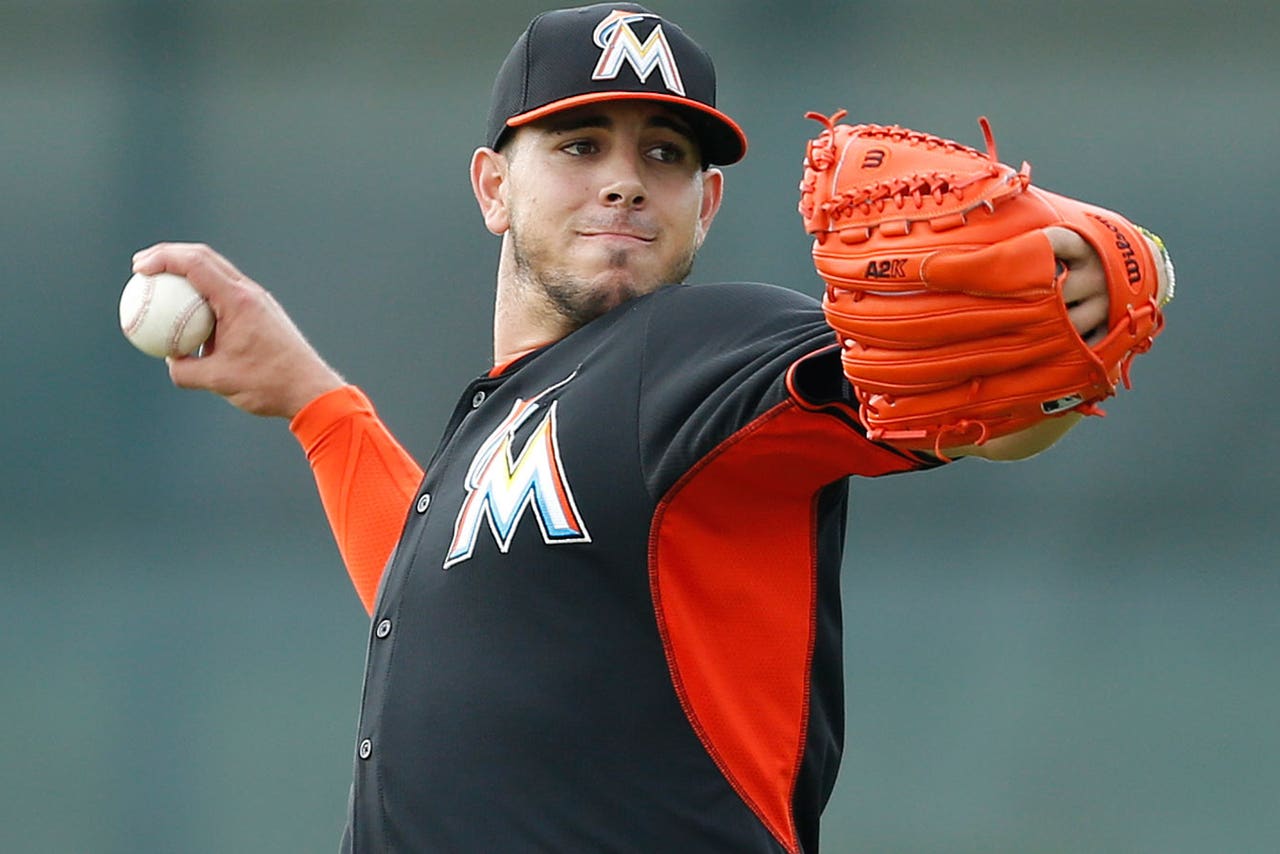 NASHVILLE – It's the winter meetings. Anyone will talk to anyone about anything. And, like ESPN's Jayson Stark, I have heard that the Marlins are discussing trades involving right-hander Jose Fernandez.
But would the Marlins actually trade their 23-year-old ace?
Remains to be seen.
An executive with a club trying to acquire pitching says the Marlins would move Fernandez only for an "absurd haul." The other motivator, according to a major-league source, is owner Jeffrey Loria's "disdain" for Fernandez's agent, Scott Boras -- a disdain that also has driven the Marlins to discuss trades involving another Boras client, center fielder Marcell Ozuna.
Boras does not believe such disdain exists and recently met with Loria about a number of topics, sources say. The truth will become more evident if the Marlins indeed trade Fernandez. Such a move would appear to make little sense -- unless they get that "absurd haul."
Yes, Fernandez is eligible for arbitration for the first time, meaning that the Marlins now will tangle with Boras as the pitcher's salary rises. Still, Fernandez is projected to make a mere $2.2 million by MLBTradeRumors.com. The Marlins then would control him for two more years, but they are trying to compete next season – trying to add starting pitching, not subtract it.
To that end, they talked about Fernandez with the Diamondbacks, according to a source, and wanted left-hander Patrick Corbin and more. Chances of that deal happening are "slim," with Arizona likely to trade for a lesser starting pitcher.

Not that the Marlins ever care about such things, but how would their fans react to a trade? Fernandez, a Cuban-American playing for a team that plays in Little Havana, is the face of their franchise even more than right fielder Giancarlo Stanton.
An even better question: How would Stanton react? He signed a 13-year, $325 million extension in November 2014, partly under the premise that the Marlins would field competitive teams around him. It would be difficult for the Marlins to fulfill such a pledge if they traded Fernandez.
Obviously, the Marlins would need a young, controllable starting pitcher in return, maybe more than one. So, from the Dodgers, a team inquiring on every available starting pitcher on the planet, a deal almost certainly would need to include their No. 1 pitching prospect, lefty Julio Urias.
Urias and much more.
When I asked one rival executive the kind of package he thought the Marlins would require for Fernandez, he said, "Urias, (Corey) Seager and (Scott) Van Slyke." Urias and Seager, a shortstop whom the Marlins could play at third base, are the Dodgers' two best prospects, players who were untouchable last summer in trade talks for Cole Hamels. Van Slyke is a valuable extra outfielder who might thrive in an expanded role.
I responded to the executive, "That's a ton." And he replied, "23-year-old No. 1 starter."
Could the Marlins get the great Cuban closer, Aroldis Chapman, now that the Dodgers are acquiring him from the Reds, easing any public-relations fallout from the loss of Fernandez? Perhaps. And remember, these teams combined for a monster deal at last year's winter meetings, a deal in which the Dodgers sent second baseman Dee Gordon and righty Dan Haren to the Marlins for lefty Andrew Heaney and others, then flipped Heaney to the Angels for second baseman Howie Kendrick.
The Dodgers paid the entire salaries of Gordon and Haren in those deals, and they are in position to flex their financial muscle again after saving $155 million in their failed negotiations with right-hander Zack Greinke.
Anything is possible at the winter meetings. Anything is possible with the Marlins. But as far as trading Jose Fernandez, it's still a long way from Point A to Point B.
---
---