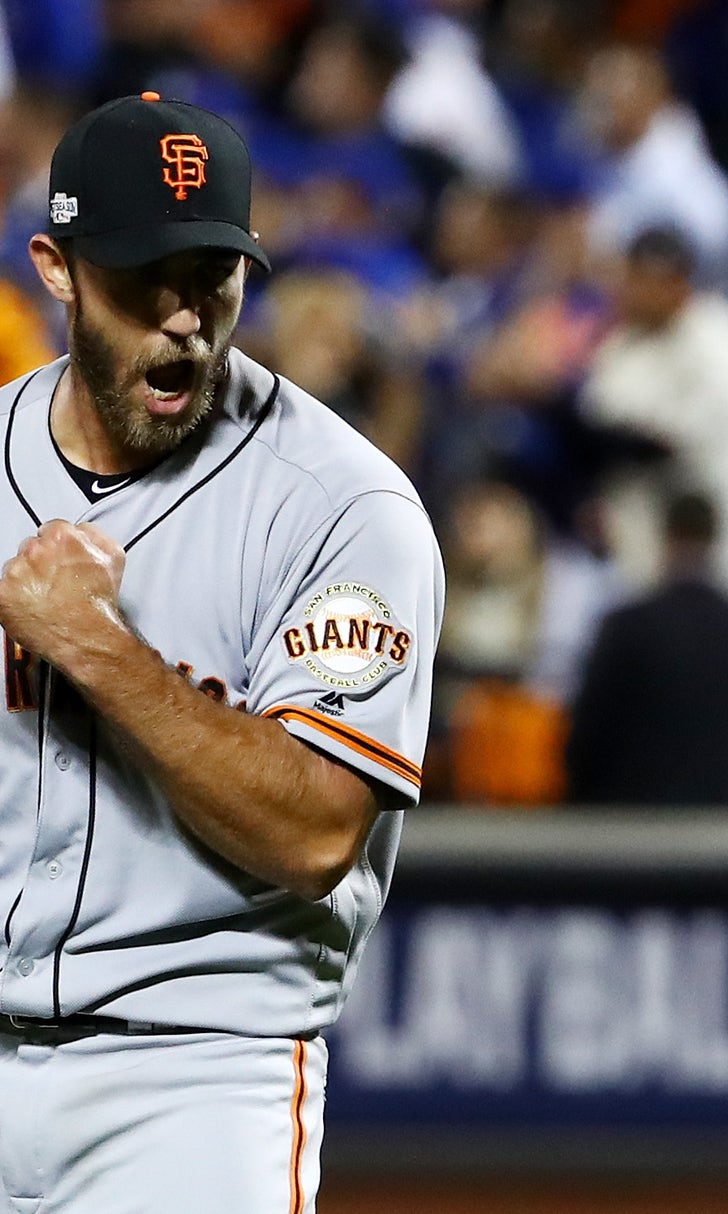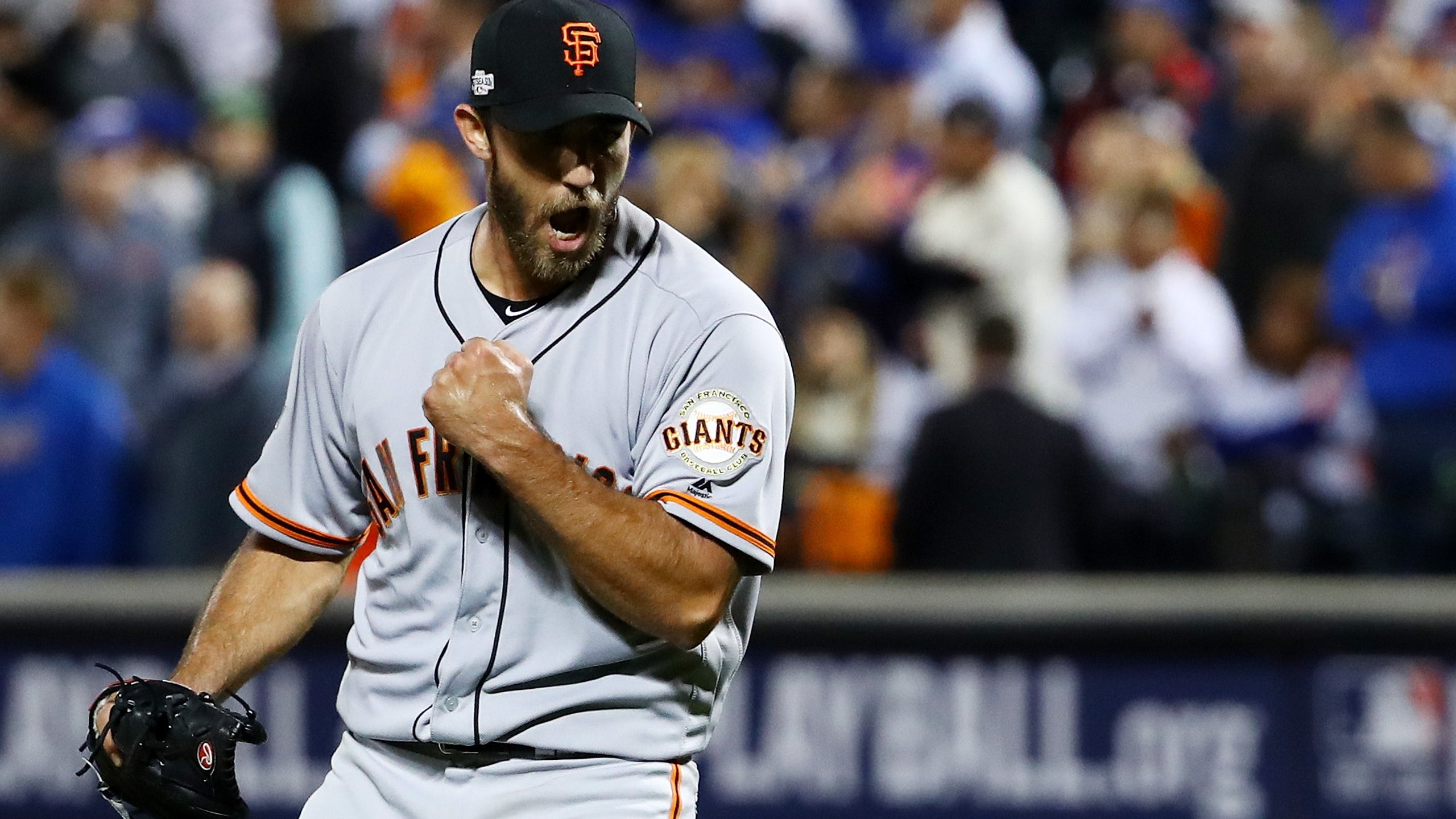 Madison Bumgarner proves he's the best playoff pitcher in MLB history
BY foxsports • November 15, 2016
It's the playoffs, and your team is facing elimination. We all know that in the playoffs, it all rides on starting pitching, so you'll need to put the ace of all aces on the mound if you plan on winning.
In the history of baseball, who do you want starting that game?
You should take Madison Bumgarner.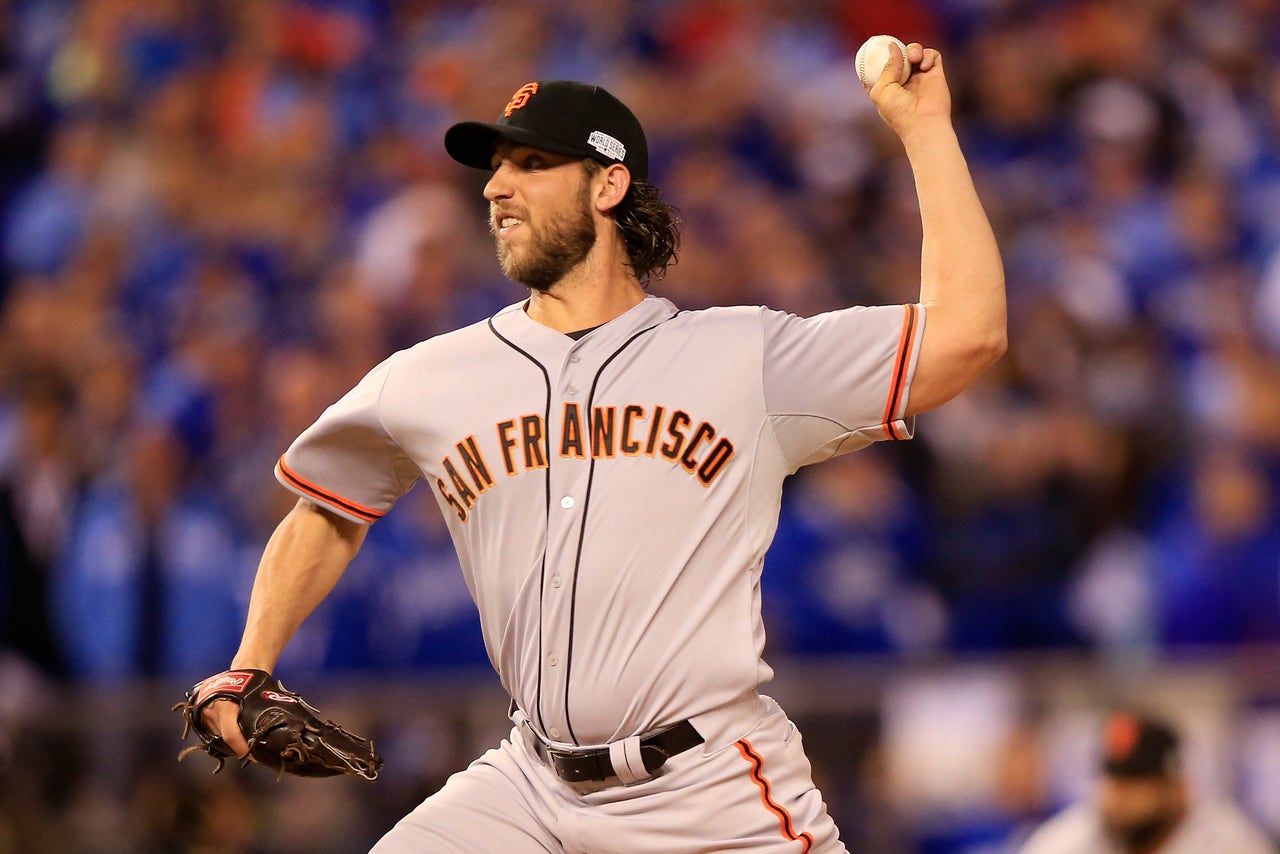 The Giants lefty has been so good in elimination games in his career that it's almost becoming expected that he'll dominate. The success is bordering on unbelievable.
But it is believable. We saw it again Wednesday in the National League Wild Card Game.
What else did you expect from the best postseason pitcher in baseball history?
Bumgarner threw a four-hit, two-walk, six-strikeout complete game on 119 pitches to lead the Giants to a win and a date with the Cubs in the NLDS, where Bumgarner will pitch Game 3. And if there is a Game 5 in that series, he'll probably pitch in that game, too.
Wednesday's win would have been the performance of a lifetime for many pitchers, but it's becoming routine for Bumgarner. The Giants' lefty now has six career postseason starts of at least seven shutout innings, the most in postseason history. He now has three postseason shutouts — the real, authentic, complete game variety — putting him one behind the all-time record holder, Christy Mathewson, who pitched in the deadball era.
Bumgarner has now pitched 23 scoreless innings in elimination playoff games, going back to the 2014 National League Wild Card Game (a 10-strikeout complete game) and including his five innings of relief in Game 7 of the 2014 World Series.
Bumgarner, in his last nine postseason appearances, has pitched 68.2 innings and posted a 6-1 record with three shutouts, a 0.79 ERA, and that indelible save.
Yeah, he has to be your pick.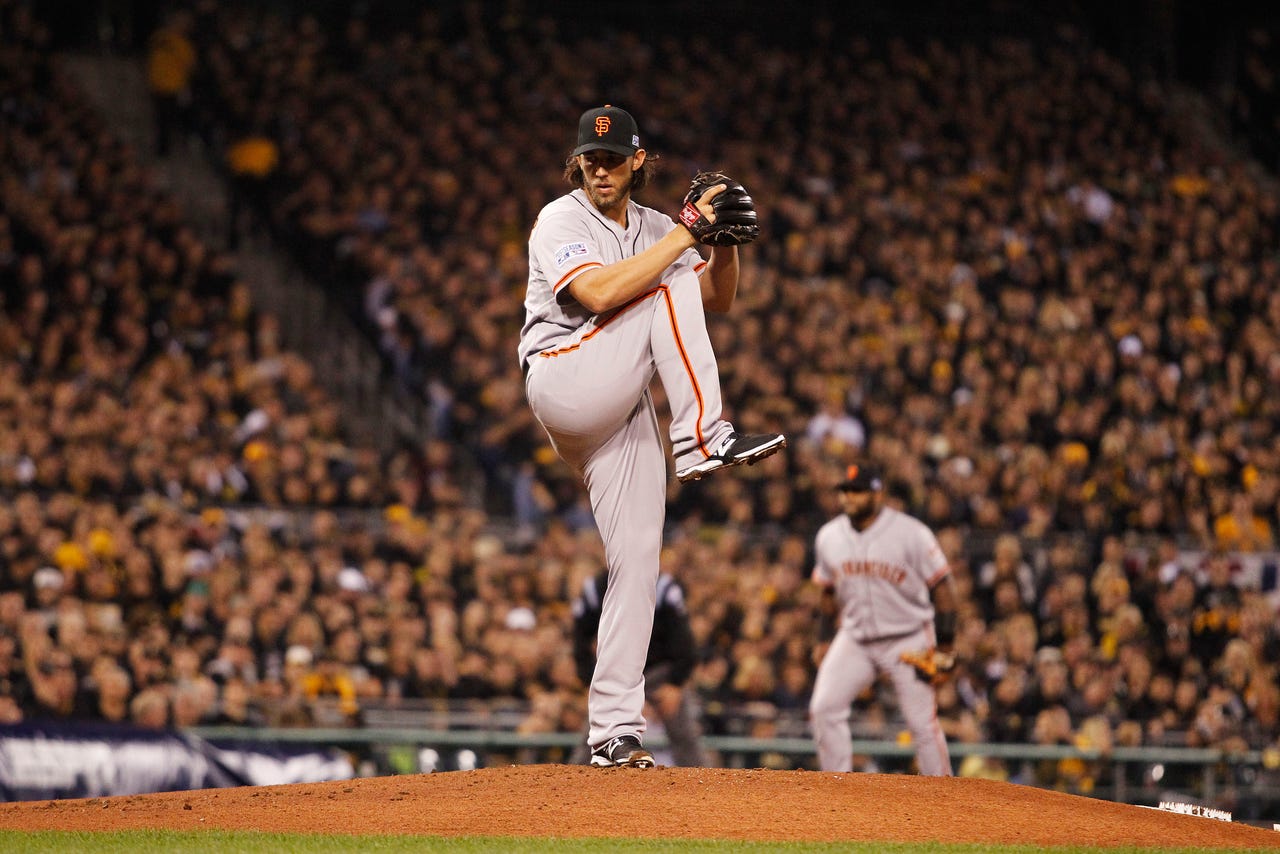 The Giants didn't appear to have the magic that they've typically shown in their even-year runs in 2016. San Francisco had the best record in baseball at the All-Star Game and then posted an all-time worst second half.
Nevertheless, San Francisco snuck into the playoffs with a late hot streak that might have been aided by some unenthused opponents.
But they made it to Wednesday's winner-take-all game, and they handed the ball to a man who don't need no magic to win.
Bumgarner is country strong. The man spends his offseasons cutting down trees and doing ranch work. He finds it both enjoyable and relaxing. This is a man who drank, successfully, six Budweisers simultaneously. Bud Heavy, not that "sissy stuff" Bud Light.
Bumgarner is a tall tale of a pitcher — the ball-hurling version of Paul Bunyan. There was never a question if he'd put the Giants in a position to win Wednesday night. The only drama was if the Giants could get the necessary run — singular — to win.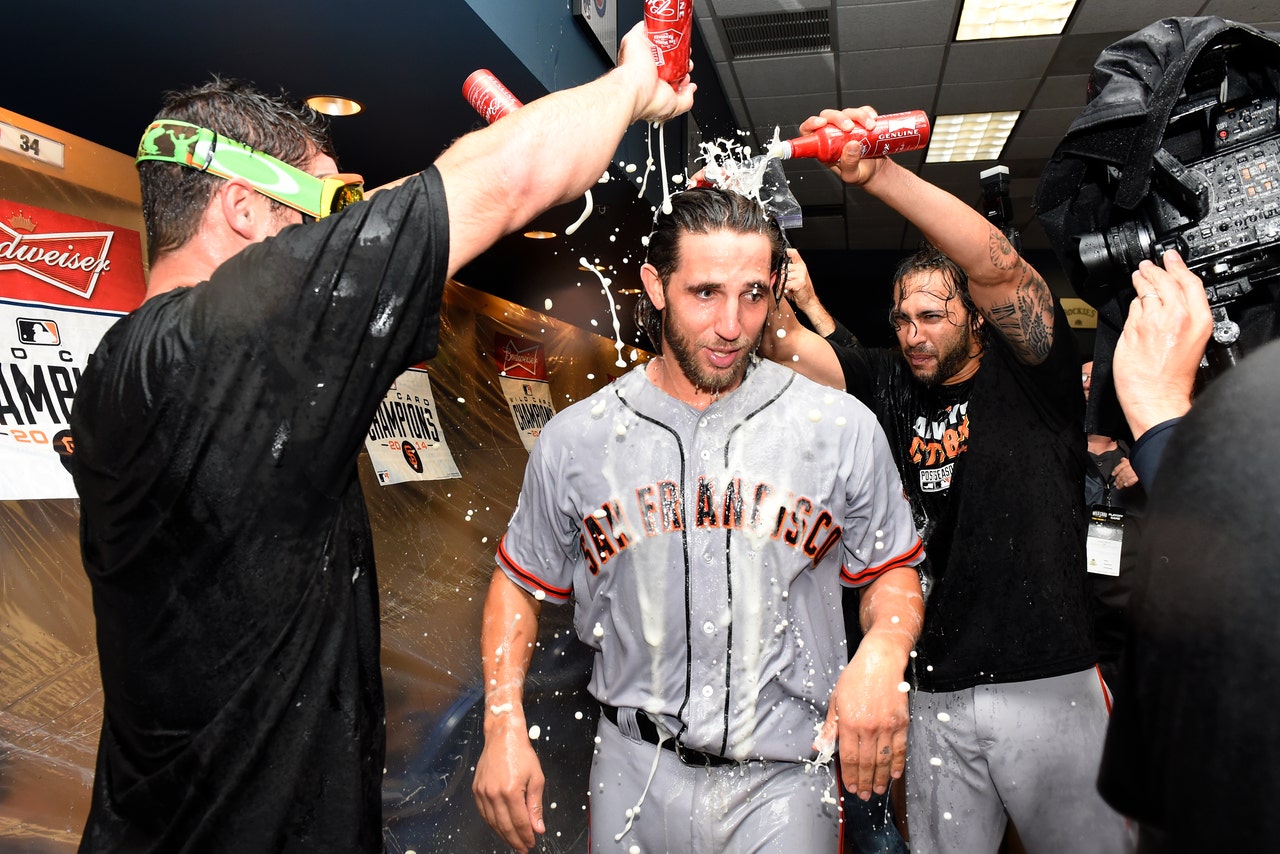 No one holds themselves to a higher standard than Bumgarner when it comes to pitching — no matter if it's an elimination game in October or a May start against the Rays — but what separates him from the rest and makes him stand out in the history of baseball is how he consistently executes at that standard.
Bumgarner is no Clayton Kershaw, inarguably the best pitcher in baseball. He might not even be a Noah Syndergaard. Bumgarner has some mean stuff, to be sure, but it's his mean temperament that wins games and dominates in the playoffs.
The results and records speak for themselves. Bumgarner is 27 years old and will certainly have many more playoff appearances in his future — he bought himself at least one more playoff start Wednesday night — but those games only stand to build on his historic legacy as the best pitcher in postseason history.
---
---