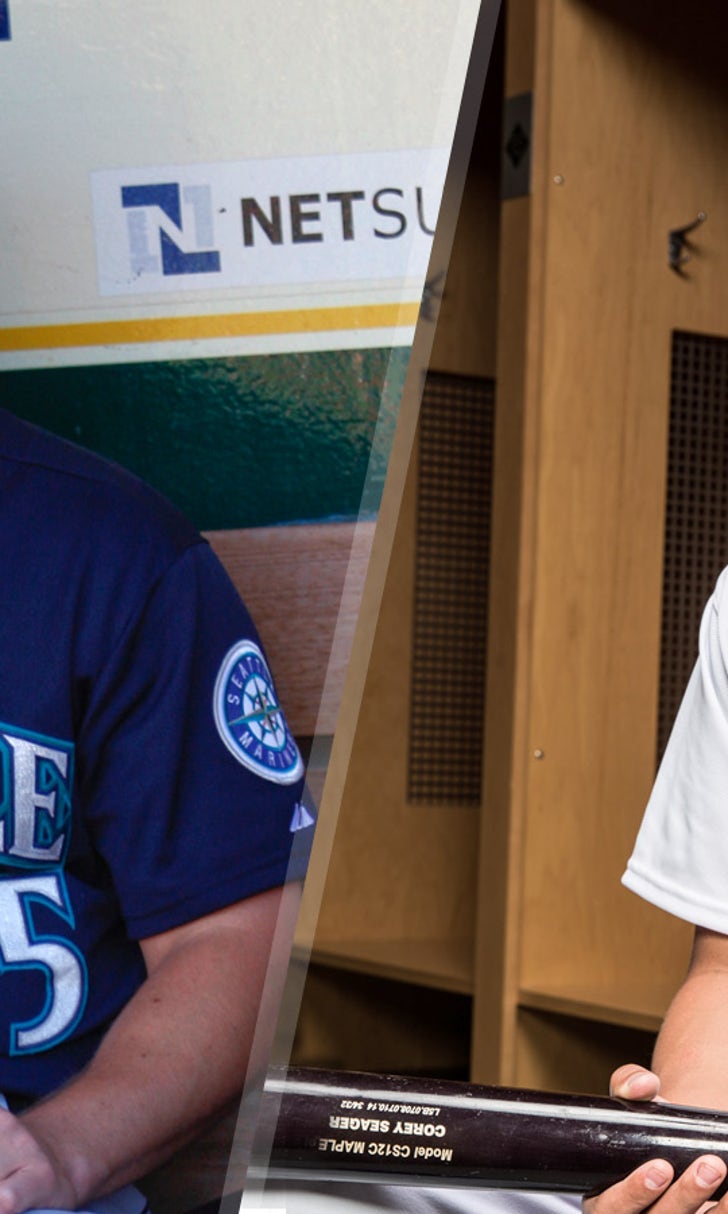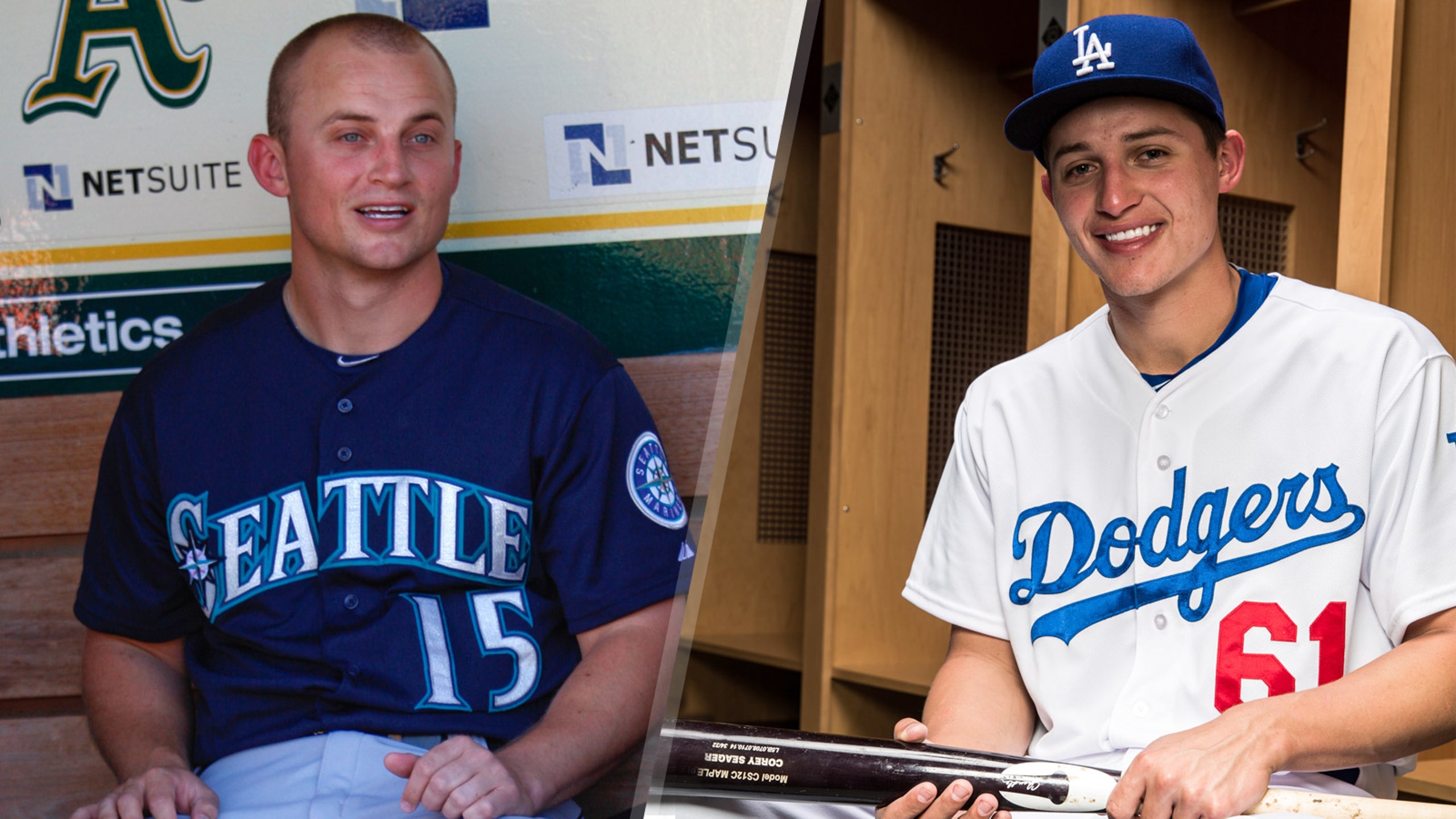 Kyle Seager 'a little jealous' after younger brother Corey's postseason trip
BY foxsports • February 2, 2016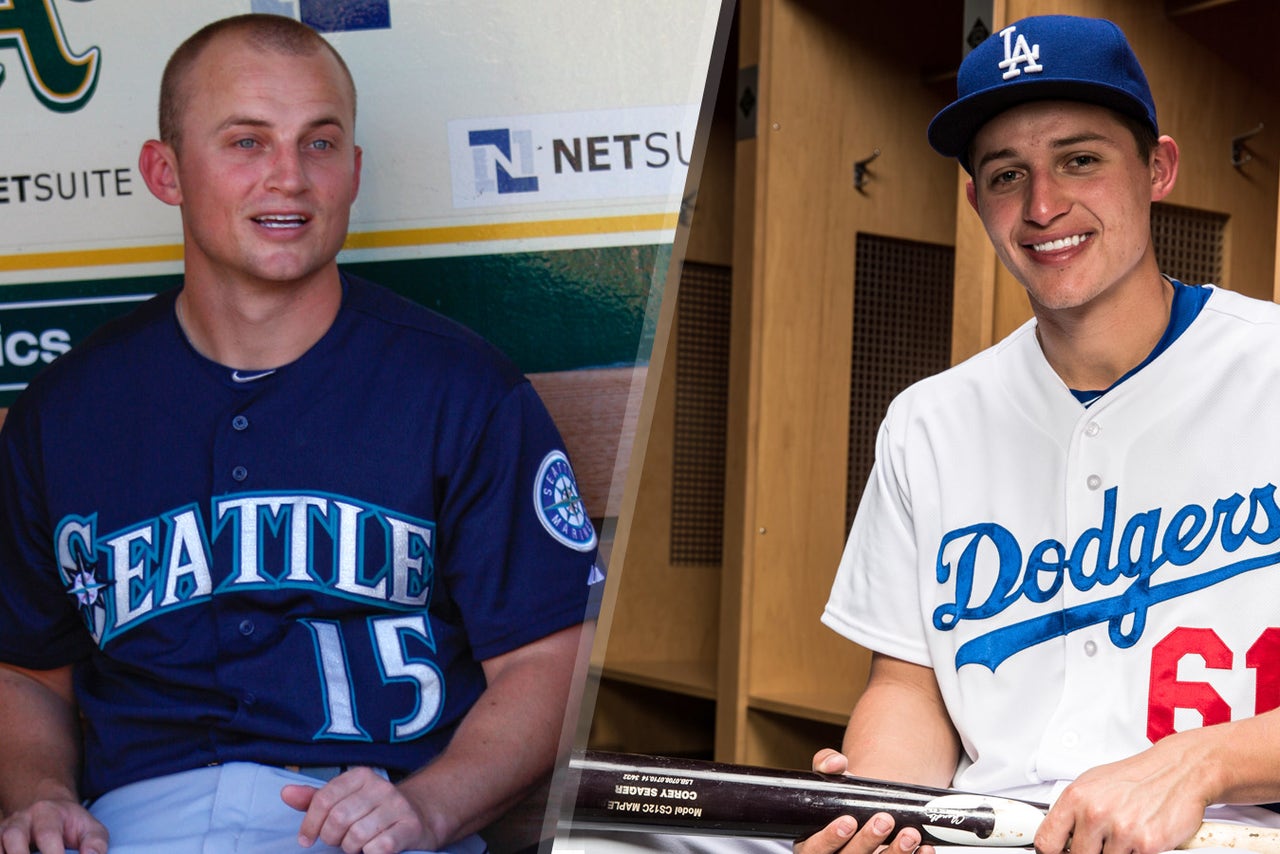 Kyle Seager is ready to play in October. 
The Seattle Mariners' third baseman, 28, has yet to sniff the playoffs, as his M's underachieved last season despite some hefty preseason hype. 
Meanwhile, his younger brother Corey appeared in the playoffs with the Los Angeles Dodgers last October at the age of 21 (and is a strong candidate for a breakout year in 2016).  
Over this past weekend, Seager admitted his brother's quick success has him, "a little jealous" (as quoted by MLB.com's Greg Johns). 
Seager also took time to voice his excitement about the new-look M's team. GM Jerry Dipoto, who took over for Jack Zduriencik toward the end of the season, has made a plethora of moves in hopes of re-shaping the team's chances in 2016.  
As Seager told Smith, Dipoto spoke with him about his 'vision' for the club toward the end of 2015….and so far, Seager likes what he's seen:  
"He definitely stuck with the plan.

"It's pretty exciting to see the transformation the team has taken."
One of the aspects of roster design that Seager mentioned to Smith gives special weight to on-base percentage, something he admitted he 'has to get better at, for sure'. Safeco Field, after all, isn't exactly a hitter's haven:  
"That's definitely been an influence that they're talking about. And it makes sense. Everything they're saying makes sense. You look at the ballpark and everything -- the plan seems smart. Obviously it's easier said than done, but [Dipoto] has done a lot and has been very active in that regard. It's a big ballpark. It's hard to kind of rely on the home runs."
The AL West is one of the most fiercely competitive divisions in the league, and 2016 will be a dogfight. The Texas Rangers and Houston Astros are expected to battle it out for supremacy, with the Los Angeles Angels, Oakland Athletics and the Mariners all trying to assert themselves as well.  
Heading into his sixth season with Seattle, Seager is about as ready as ever to help guide the team to the promised land. 
He hit .266/.328/.451 with 26 home runs, 74 RBI and a WAR of 4.3 in 2015, but if he's able to improve upon those numbers and mesh well with the new faces and stable veterans Nelson Cruz and Robinson Cano, it'd go a long way toward turning his hopes into reality next fall.
---
---