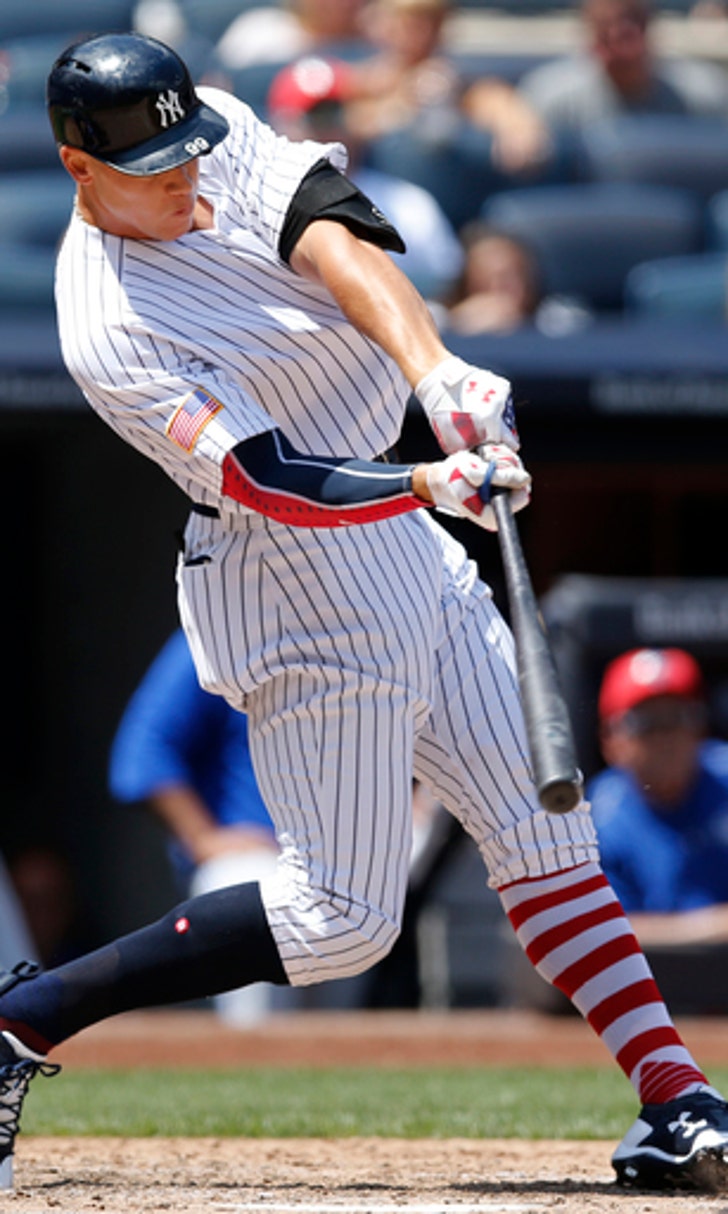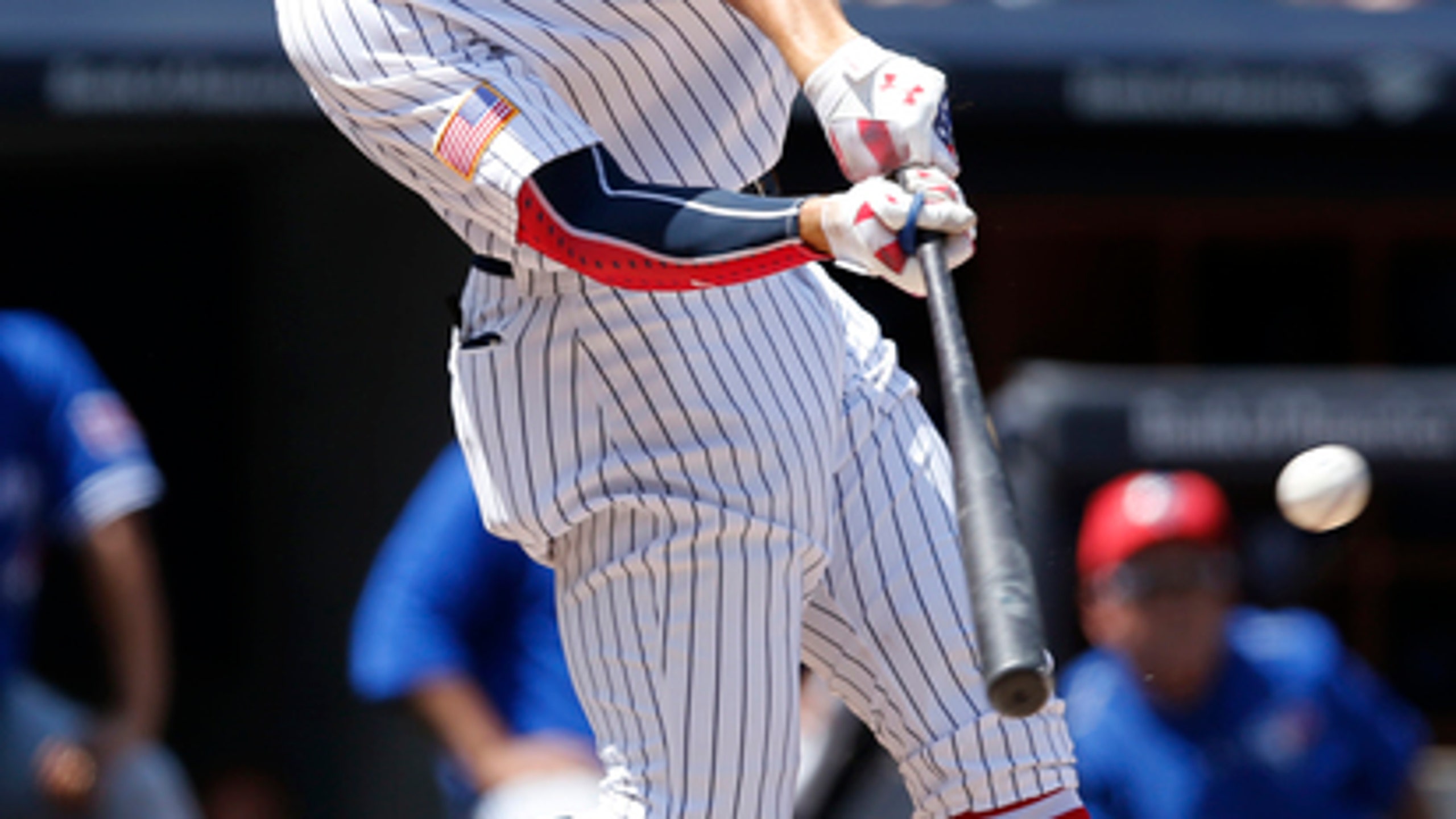 Judge dents metal casement above door at Yankee Stadium
BY AP • July 4, 2017
NEW YORK (AP) Aaron Judge keeps breaking pieces of Yankee Stadium.
Judge dented a metal casement above a door behind the left-center field wall with his major league-leading 28th home run of the season in New York's 4-1 loss to Toronto on Tuesday.
The 6-foot-7, 282-pound rookie hit a drive on a fourth-inning pitch from J.A. Happ that would have traveled 456 feet had it landed unimpeded, according to MLB's Statcast.
It was the fourth-hardest-hit homer of the season at 118.4 mph, according to Statcast. Judge has the top four hardest-hit homers this year, connecting at 121.1 mph against Baltimore's Chris Tillman on June 10, 119.4 mph off the Orioles' Kevin Gausman on April 28 and 118.6 mph versus the Orioles' Logan Verrett on June 11.
Judge struck out in his other three at-bats, stranding a pair of runners in the fifth.
During batting practice before a May 2 game against the Blue Jays, Judge hit a shot to center field that smashed a TV in one of Yankee Stadium's new social gathering areas beyond the bullpens and Monument Park.
''I'm still waiting for the bill from the other one,'' he said after the Yankees' 4-1 loss.
Elected to the AL's starting lineup for the All-Star Game next week, Judge is one shy of the Yankees' rookie record for home runs in an entire season, set by Joe DiMaggio in 1936.
''He strikes fear into you, that's for sure,'' Toronto manager John Gibbons said before the game.
Judge and Yankees teammate Gary Sanchez are among the participants in the All-Star Home Run Derby at Miami on July 10.
''You get him and Sanchez back to back, that's a pretty good force right there,'' Gibbons said. ''I've been overly impressed.''
---
More AP baseball coverage: https://apnews.com/tag/MLBbaseball
---
---