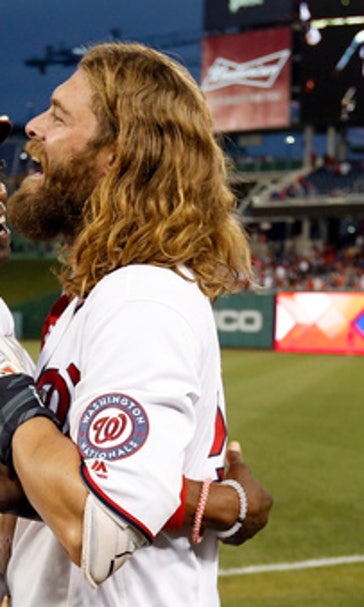 Jayson Werth had a message for his haters after walk-off win
June 16, 2016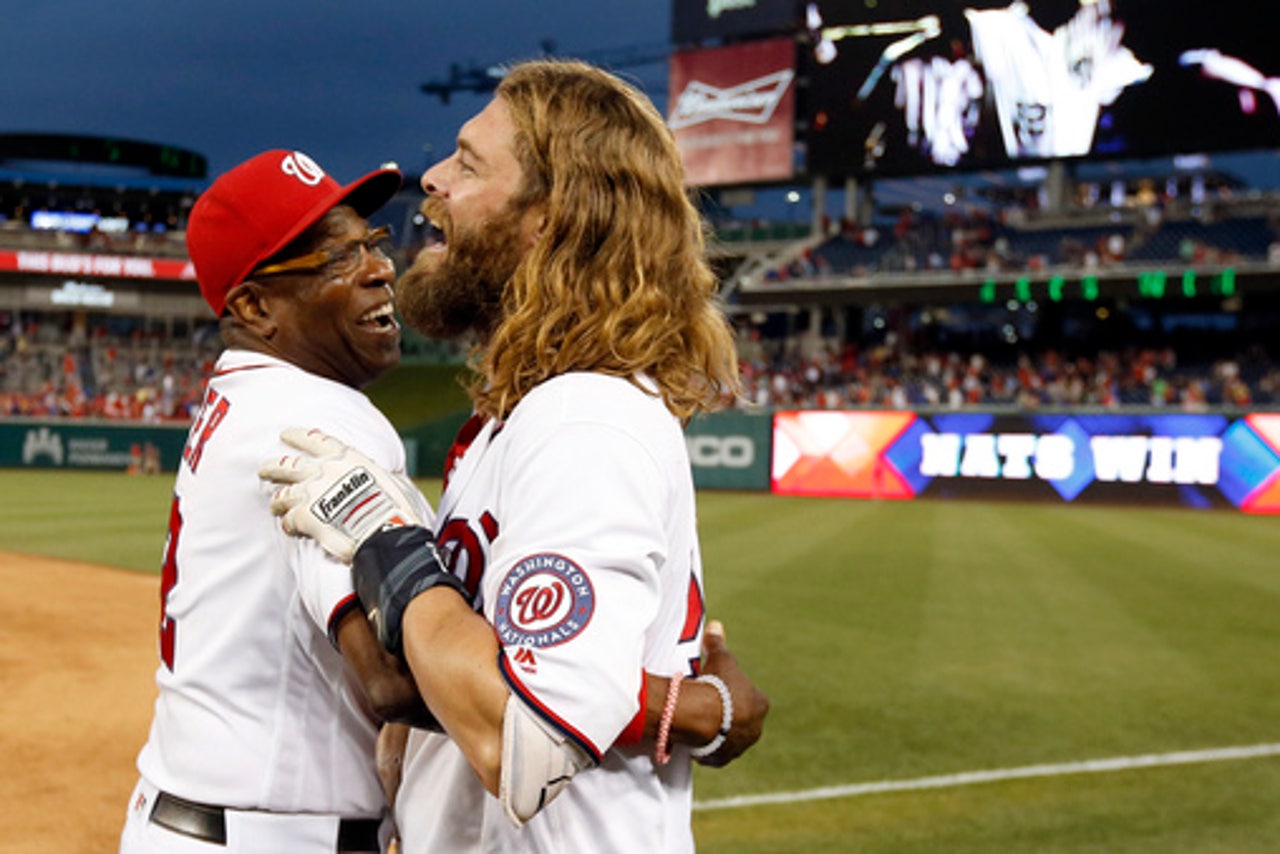 The Washington Nationals and Chicago Cubs just gave us a taste of playoff baseball in June. And after winning the final game of the series with a walk-off single, Nats hero Jayson Werth had a message for his haters.
"Those people can kiss my (expletive)!," Werth shouted during the postgame interview when asked about the people who had questioned whether age had caught up to him.
It was a fitting end to an interview that opened with a pretty explicit celebration, too. And a fitting end to an epic game.
The Cubs started the scoring on a Ben Zobrist leadoff home run. Ben Revere answered by scoring on a wild pitch in the bottom of the first. After that it was a scoreless duel between Stephen Strasburg and Jason Hammel that lasted until the eighth inning.
Then things got crazy.
Pinch-hitter Stephen Drew homered off Pedro Strop to give the Nats the lead, but the Cubs came right back in the ninth and made it 3-2 on a two-run homer from Anthony Rizzo. In the bottom of the ninth, Bryce Harper drew a walk, then scored on a Wilson Ramos single to tie the game at 3-apiece and send it to extra inings.
In the top of the 12th inning, the Cubs scored again -- making it 4-3 and setting the stage for Werth.
The Nationals tied it up when Danny Espinosa scored on a Michael Taylor single after being plunked, then stealing second. Two batters later, with two outs, Werth launched a shot into center that dropped in off the wall for a single and scored Taylor.
In the ensuing madness, Werth's teammates chased him around the field and delivered a faux beating -- no wonder he was so pumped up for the interview.
Can we see this again in October please?
---
---