San Diego Padres
San Diego Padres
Ivy in MLB more than Wrigley walls as teams hire brainy GMs
Published
Nov. 14, 2015 11:26 a.m. ET

BOCA RATON, Fla. (AP) Major League Baseball's general managers have become the brainy bunch.
Ivy in the major leagues these days isn't just a reference to Wrigley Field's vine-covered walls. Four GMs hired in the last two months have Ivy League backgrounds.
The 30 current GMs include four Harvard graduates, two each from Cornell and Dartmouth, and one apiece from Princeton and Penn. There are also grads of MIT, Amherst, Georgetown and Wesleyan, two law degrees from Harvard, two MBAs from Northwestern and a Ph.D. from the University of California at Berkeley.
''Bottom line is this is big business,'' said New York Yankees GM Brian Cashman, a history major who played baseball at Catholic University. ''Because we can measure everything that's taking place on the field and analyze in a very specific way performance and projected performance, this should be run like a Wall Street boardroom where you pursue assets. No different than if you're in the oil industry and you want to buy some oil rigs out in the gulf.''
Gone are the days when most teams' baseball operations were run by former big leaguers, grizzled men who closed down the bars at MLB meetings as they tried to bamboozle each other.
Bourbon, beer and cigars have been replaced by Evian much of the time in a group that tends to arrive at hotel gyms before dawn. Now GMs have giant staffs and spreadsheets filled with data, video that must be reviewed, medical and financial experts who must be consulted.
Former players such as Arizona's Dave Stewart and new Seattle GM Jerry Dipoto are becoming rarities.
''It's the direction of the game,'' said new Oakland bench coach Mark Kotsay, a big league player from 1997-2013.
Jeff Bridich, entering his second season as general manager for Colorado, is a former Harvard baseball captain, as is newly promoted Oakland GM David Forst. David Stearns, Milwaukee's new GM, is a Harvard political science graduate, and Matt Silverman, Tampa Bay's president of baseball operations (no one holds the formal GM title), is a Harvard economics major who worked at Goldman Sachs helping orchestrate Stuart Sternberg's purchase of the Rays.
Jon Daniels, the youngest GM in major league history at 28 years, 41 days, when he got the Texas job in 2005, has a degree in applied economics and management from Cornell. A.J. Preller, hired by San Diego in August 2014, is a fellow 1999 Cornell alumnus.
This is a group as familiar with SATs, GMATs and LSATs as it is with OPS, WAR and FIP.
The Mets' Sandy Alderson has degrees from Dartmouth and Harvard Law School, and new Philadelphia GM Matt Klentak was baseball captain at Dartmouth, where he earned an economics degree.
New Boston GM Mike Hazen was an all-Ivy League center fielder at Princeton who spent two years in the minors before joining Cleveland's scouting department. Jeff Luhnow, starting his fifth season as Houston's GM, has dual degrees from Penn in economics and engineering plus an MBA from Northwestern's Kellogg Graduate School of Management.
Rick Hahn, entering his fourth season as GM of the Chicago White Sox, has an undergraduate degree from Michigan plus a Northwestern MBA and also is a graduate of Harvard law. Farhan Zaidi, hired by the Dodgers as GM in November 2014 after a decade with Oakland, is an MIT graduate with a Ph.D. in economics from Cal.
Klentak said the background requirements shifted when the Red Sox hired Theo Esptein, then 28, as GM in November 2002. Epstein is a graduate of Yale and the University of San Diego School of Law. In just his second season, the Red Sox won their first World Series title since 1918. Esptein is now the Chicago Cubs' president of baseball operations.
''That helped to shape the narrative a little bit,'' Klentak said. ''Baseball is a copycat industry. We know that. It's true at really every turn. If something works for one team, everybody is going to try to mimic that until something else works. Then everybody will try to mimic that.''
Klentak spent four years in New York working for Major League Baseball's labor relations department, which has become a postgraduate program for people on the GM track, and Stearns spent three years with the LRD. Both became assistant GMs, as did John Ricco, on the LRD staff for eight years before joining the Mets in 2004. John Abbamondi (Cardinals, Padres and NBA), Jay Sartori (Nationals, Blue Jays, Apple and soon-to-be Tigers), Scott Freedman (Phillies), Billy Ryan (Braves) and Nick Ennis (Padres) followed that path, and Morgan Sword, John D'Angelo and Reed MacPhail - the latter the fourth generation of his family to work in baseball - are current LRD staffers who could one day. Chris Marinak, a graduate of Virginia and Harvard Business School, could be on a team president trek established by Pittsburgh's Frank Coonelly.
''It's more of a function that we have hired really good people, and when they leave us they're successful, than that we actually teach them anything that gives them an advantage in the future to becoming a GM,'' said Dan Halem, MLB's chief legal officer. ''You need a lot of on-the-job experience to become a GM and it's a good start working in the commissioner's office, but there are a lot of different paths to becoming a GM.''
Even with all their training, GMs face crises, just like CEOs. But using Cashman's analogy, a baseball executive never had to deal with an oil spill.
''Spills,'' Cashman said, ''would be Tommy John surgeries.''
---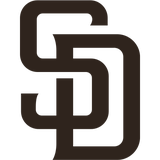 Get more from San Diego Padres
Follow your favorites to get information about games, news and more
---