Gray looks to bounce back as Rockies host Padres (Jul 19, 2017)
BY AP • July 19, 2017
DENVER -- Jon Gray will try to rebound from a horrendous start and help the Colorado Rockies sweep a three-game series from the San Diego Padres on Wednesday.
Gray (2-1, 6.23 ERA) will be opposed by left-hander Clayton Richard (5-9, 4.75).
The Rockies, who have outscored opponents 31-17 while winning three straight, have already improved their record in series this season to 18-9-4. They trail Arizona by a half-game for the top National League wild-card spot, and they lead the Chicago Cubs by 5 1/2 games for the second wild-card berth.
Gray set the Colorado franchise record with 16 strikeouts against the Padres on Sept. 17, 2016. He is 1-0 with a 0.86 ERA against them in three starts at Coors Field and 2-2 with a 2.30 ERA in seven career starts against the Padres, whom he has not faced this year.
Gray gave up nine hits and eight runs in two-plus innings Friday against the New York Mets. The Rockies' first game after the All-Star break wound up as a 14-2 loss.
"When I fly open like I did the last time, everything's really flat -- off-speed (pitches) and fastball," Gray said. "Nothing really gets down and has depth. I didn't really know what was causing it. I tried to stay back a little, didn't really work."
The day after that start, Gray said he watched video and saw his left foot wasn't properly lined up and that he was almost stepping toward the left-handed batters' box.
In his bullpen session, Gray said he concentrated on correcting that mechanical flaw, leaving him ready to start against the Padres.
"It can't come soon enough," Gray said before the Rockies' 9-7 victory over the Padres on Tuesday. "It seems like the longest week when you have a bad one. I'm ready to get back out there. Wish I could do it today.
"I'm excited to see how well it's going to turn everything around. But I don't want to change too much and end up getting out of whack again."
Richard has induced a major-league-leading 218 ground balls this season. His 58.6 percent ground-ball rate is the highest in the National League and ranks third in the majors. Richard has extensive experience against the Rockies, going 4-4 with a 4.79 ERA in 16 games (15 starts). At Coors Field, he is 1-3 with a 7.78 ERA in seven starts.
Since throwing a complete game five-hitter May 21 against Arizona, Richard is 3-4 with a 4.65 ERA in 10 starts.
Richard, 33, was named Tuesday by the Major League Baseball Players Alumni Association as one of 30 preliminary winners -- one for each team -- of the 2017 Heart and Hustle Award.
The honor is the only one voted on by former players, and it is bestowed each year upon the active player who most represents a passion for the game of baseball, and best embodies the values, spirit and tradition of the game.
"I think it's rare to see a pitcher get that award," Padres manager Andy Green said. "He's the unquestioned leader of the team. He connects with everybody. He serves everybody. He leads everybody. And his preparation is second to none for his own craft, getting ready to pitch every five days.
"Tremendous teammate and has meant more to this organization than I think anybody will ever really know. We're thrilled we have him. He deserves to be honored like that."
---
---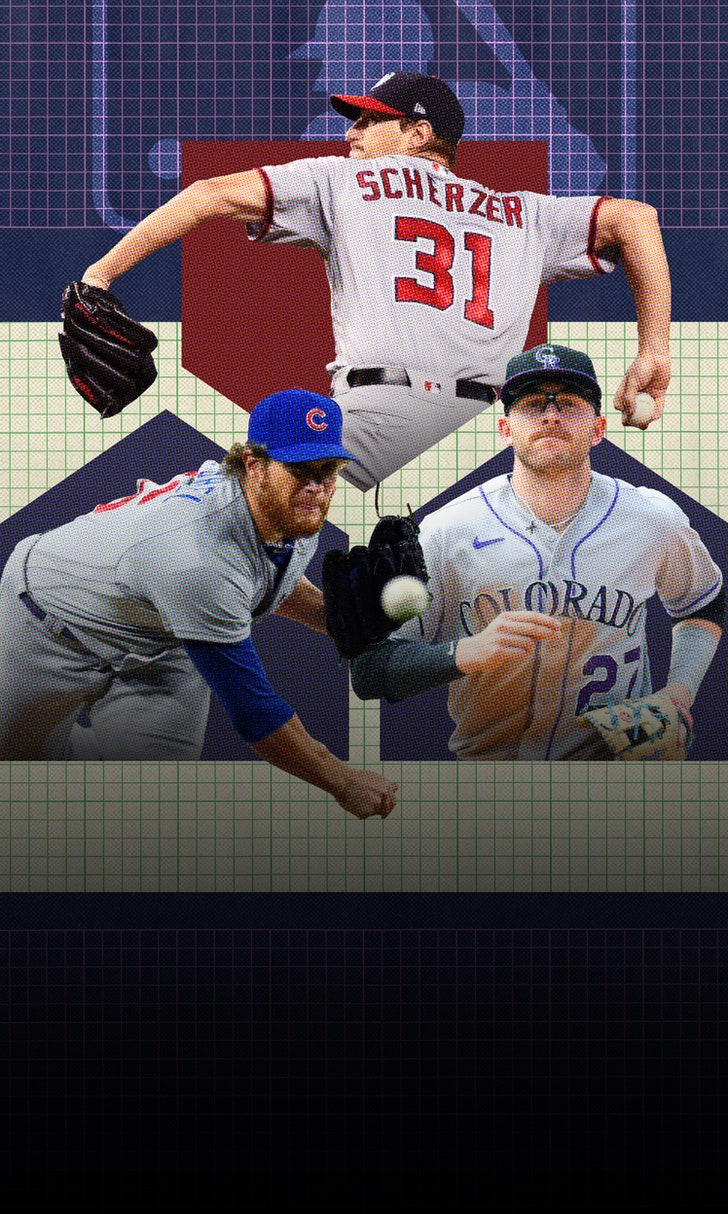 Market Watch
Market Watch
With the MLB trade deadline approaching Friday, Pedro Moura predicts which stars will be on the move and who's staying put.