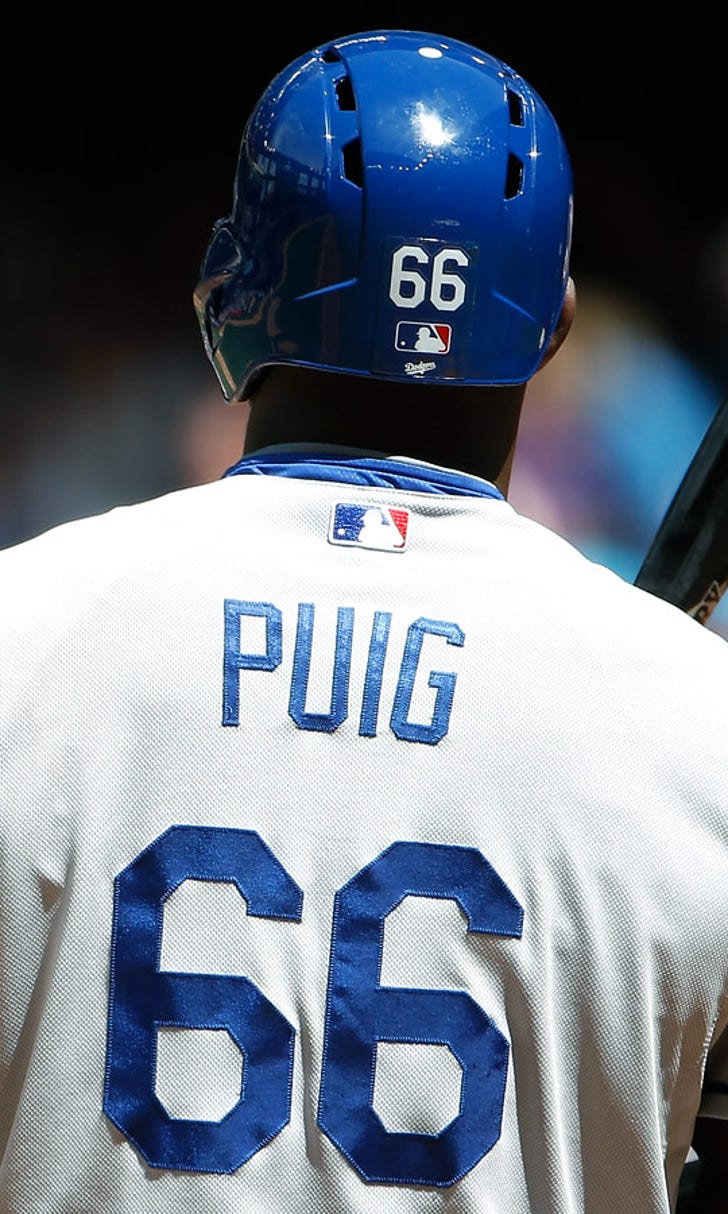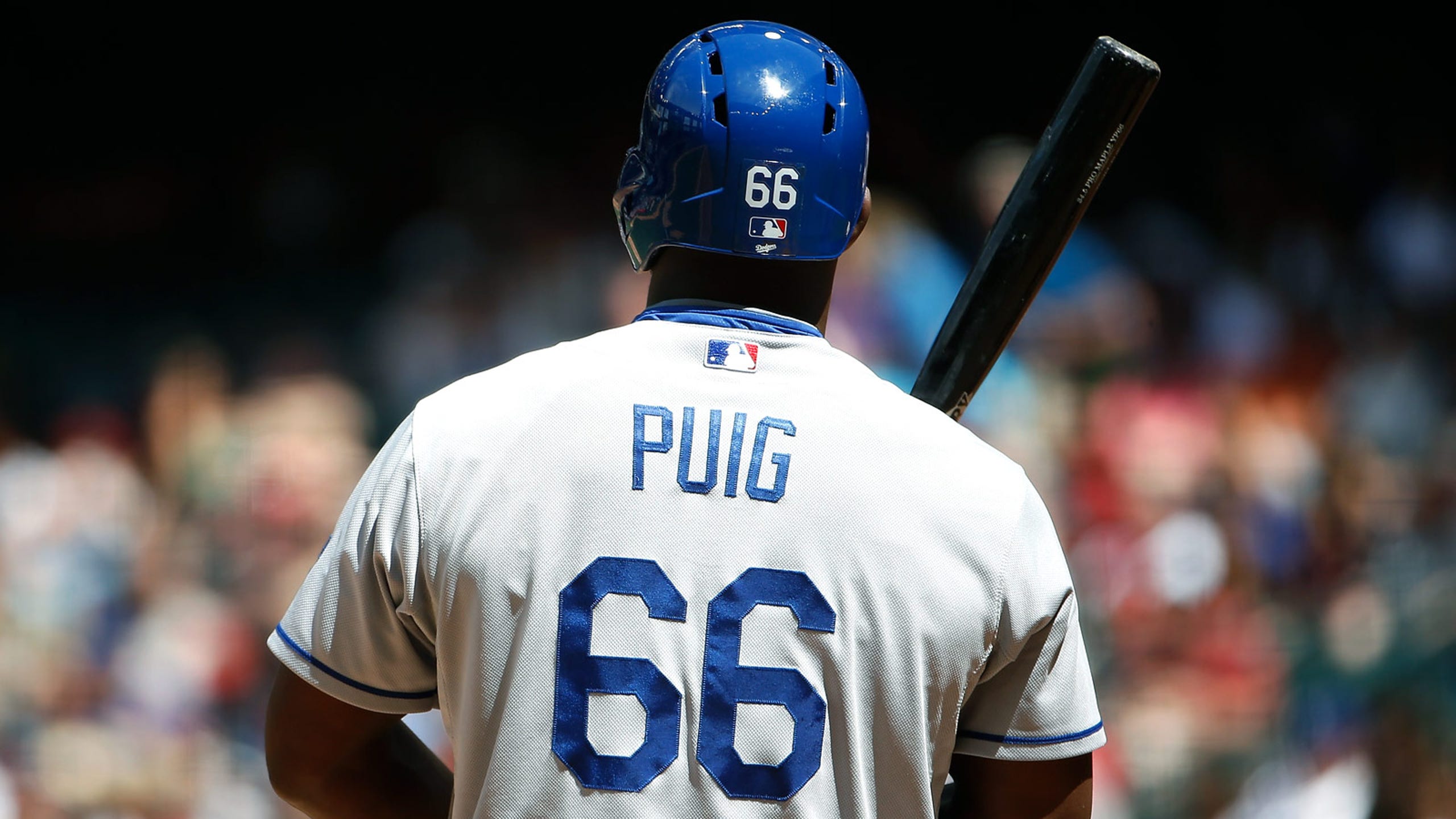 Dodgers set NLDS roster: Puig, Ruggiano in; Van Slyke out
BY foxsports • October 9, 2015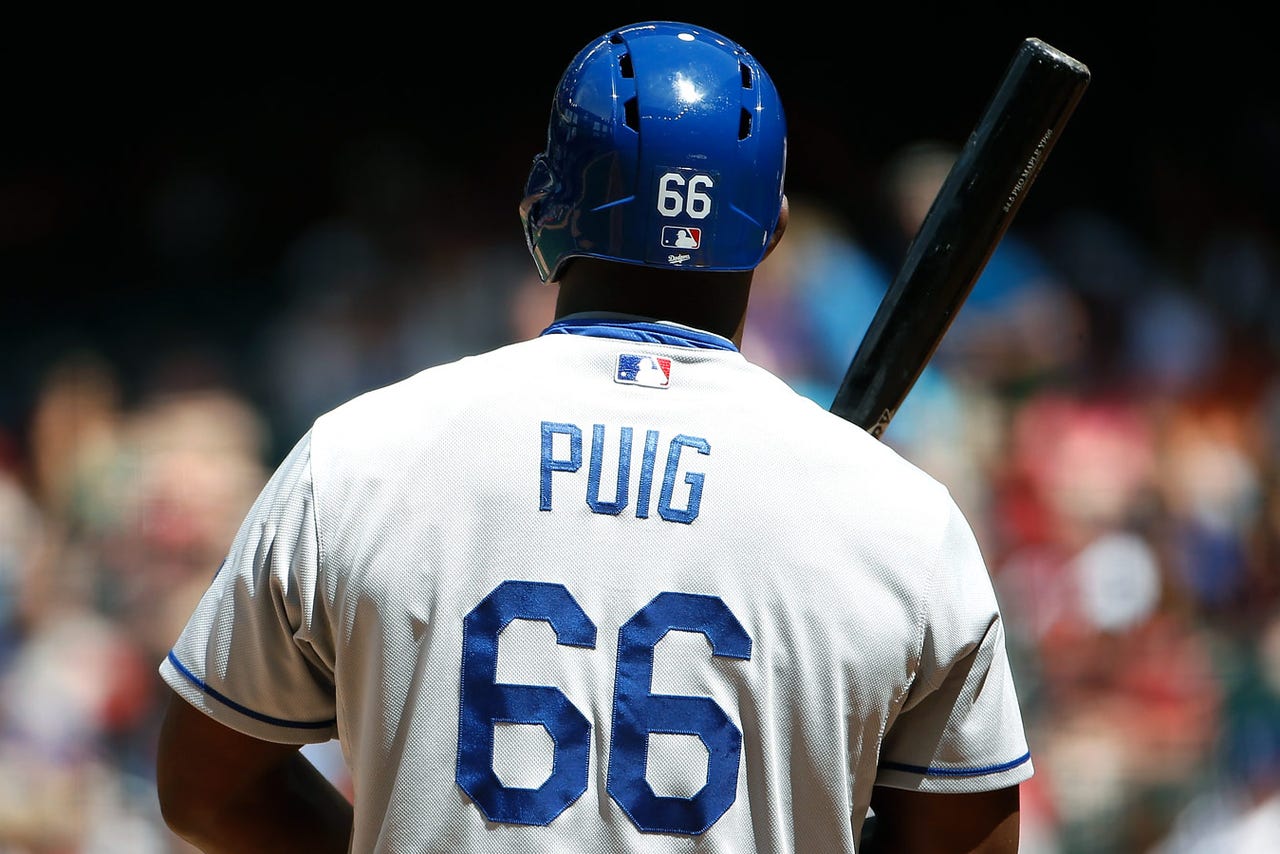 As they prepare for Game 1 of the NLDS on Friday, the Dodgers have announced the 25 players they have equipped themselves with to take on the Mets.
The Dodgers roster for their opening series of the 2015 postseason is comprised of the following:
Pitchers:
Brett Anderson (L)
Luis Avilan (L)
Pedro Baez (R)
Yimi Garcia (R)
Zack Greinke (R)
Chris Hatcher (R)
J.P Howell (L)
Kenley Jansen (R)
Clayton Kershaw (L)
Joel Peralta (R)
Alex Wood (L)
Position players:
Carl Crawford (OF, L)
A.J. Ellis (C, R)
Andre Ethier (OF, L)
Adrian Gonzalez (1B, L)
Yasmani Grandal (C, S)
Kiké Hernandez (OF/IF, R)
Howie Kendrick (2B, R)
Joc Pederson (OF, L)
Yasiel Puig (OF, R)
Jimmy Rollins (SS, S)
Justin Ruggiano (OF, R)
Corey Seager (IF, L)
Justin Tuner (IF, R)
Chase Utley (IF, L)
Notes: Puig, who stated earlier in the week that he would make the NLDS roster before the team made its official announcement, has indeed been included on the Dodgers' NLDS roster after recovering from a hamstring injury earlier than originally anticipated.
The 24-year-old outfielder played in the Dodgers' final two games of the regular season after missing more than a month with his second hamstring strain of the season.
Also included on the NLDS roster is journeyman outfielder Justin Ruggiano, who was acquired by the Dodgers just before the waiver trade deadline on Aug. 31. In 21 games since joining the team, the 33-year-old has hit .291/.350/.618 with four home runs, four doubles and 12 RBI.
Omitted from the roster is outfielder Scott Van Slyke, who has struggled to return to health after suffering a wrist injury.
Joining the Dodgers bullpen, which will be a major focal point this postseason, is 39-year-old right-hander Joel Peralta.
Game 1 of the NLDS between the Dodgers and Mets is scheduled to begin at 6:30 p.m. PT on Friday.
---
---