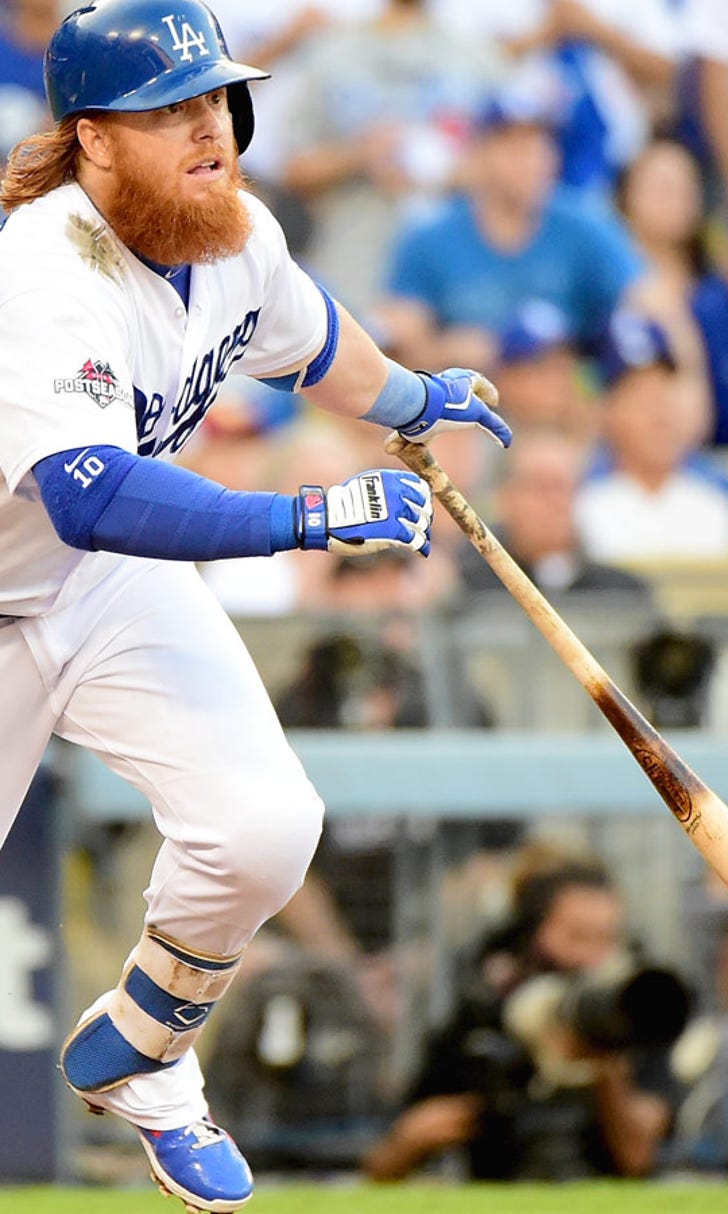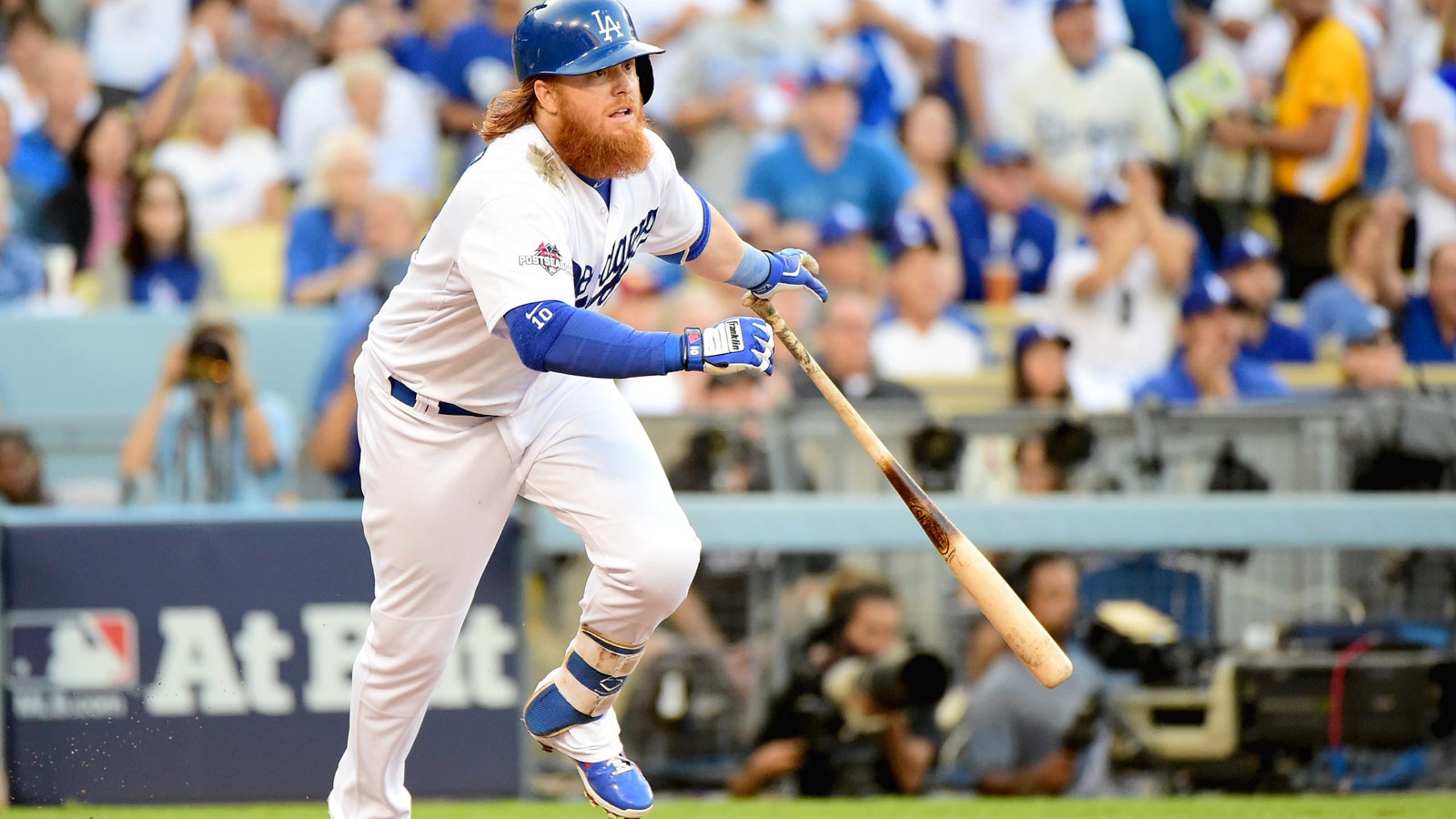 Dodgers' Justin Turner joins exclusive postseason company
BY foxsports • October 16, 2015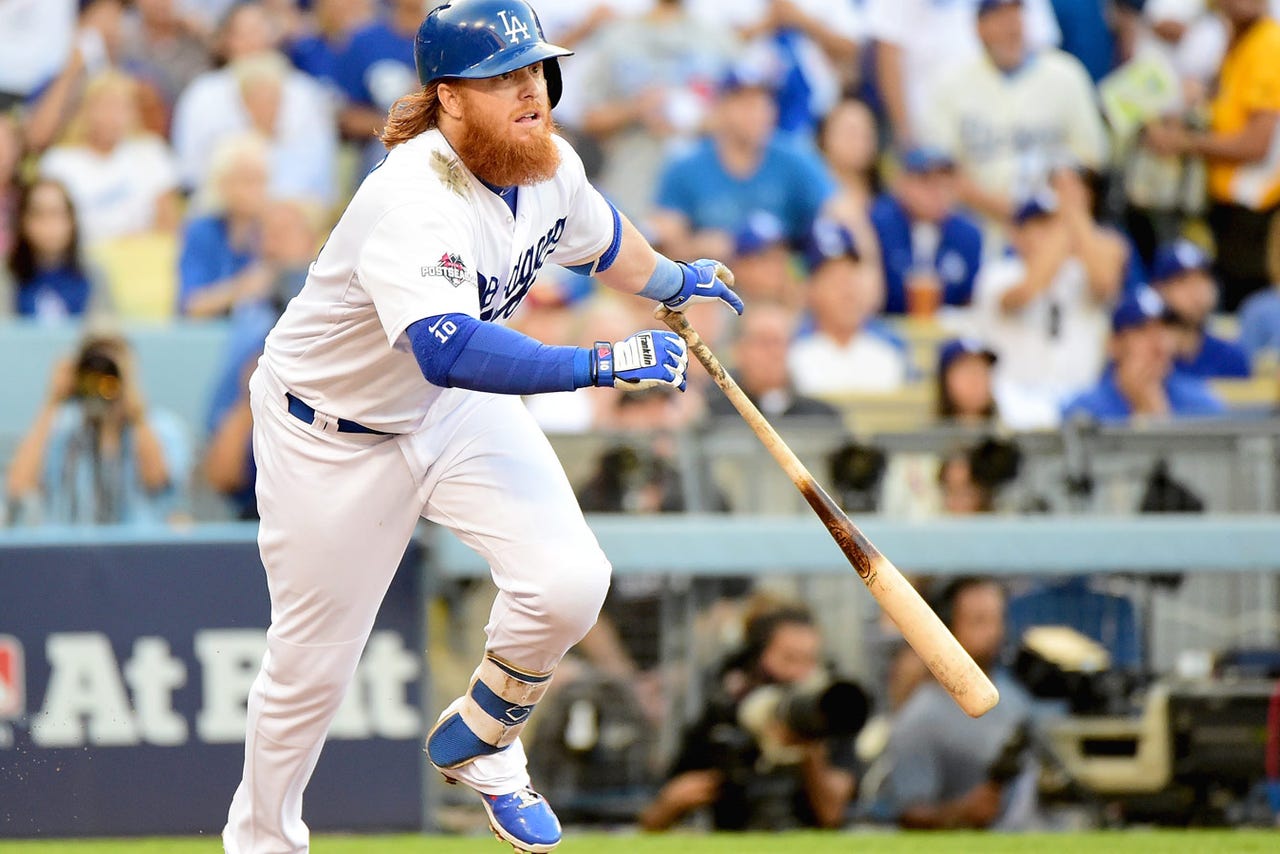 The Los Angeles Dodgers were in no celebratory mood after they suffered a season-ending loss on Thursday, but one of their players notched an achievement worthy of applause once the sting of defeat runs its course.
In the Dodgers' 3-2 defeat to the New York Mets in a decisive Game 5 of the NLDS on Thursday, Turner claimed a piece of history by hitting two doubles.
Upon hitting his second double of the night in the sixth inning, the 30-year-old third baseman tied the postseason record for most doubles in a single series, becoming only the third player in MLB history to achieve the feat, according to MLB.com.
Turner is the only player to ever hit six doubles in a division series.
The most recent player to hit as many doubles as Turner did in the 2015 NLDS is former Yankees outfielder Hideki Matsui, who notched six two-base hits in the 2004 ALCS. The only other player to achieve the feat was Pete Fox of the Detroit Tigers in the 1934 World Series.
While the Dodgers ended up falling out of the postseason in the NLDS for the second-straight season, Turner did all he could to help his team out.
"He was great," manager Don Mattingly said of Turner's performance in the series. " … He swung the bat really well. He's swung the bat really well for us since he's came over. He's a guy that obviously knows what he's doing, and he's been doing this for us the last couple years."
In the team's five division series games, he hit .526/.500/.842 with 10 hits and four RBI in 19 at-bats.
---
---