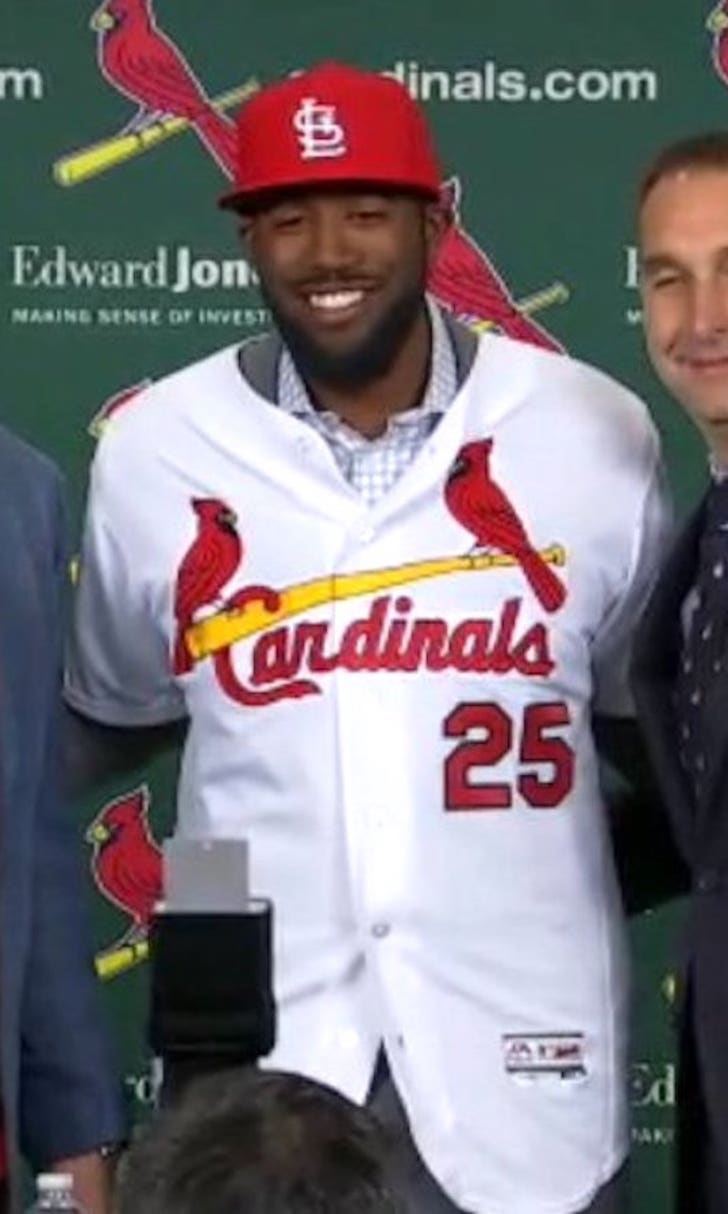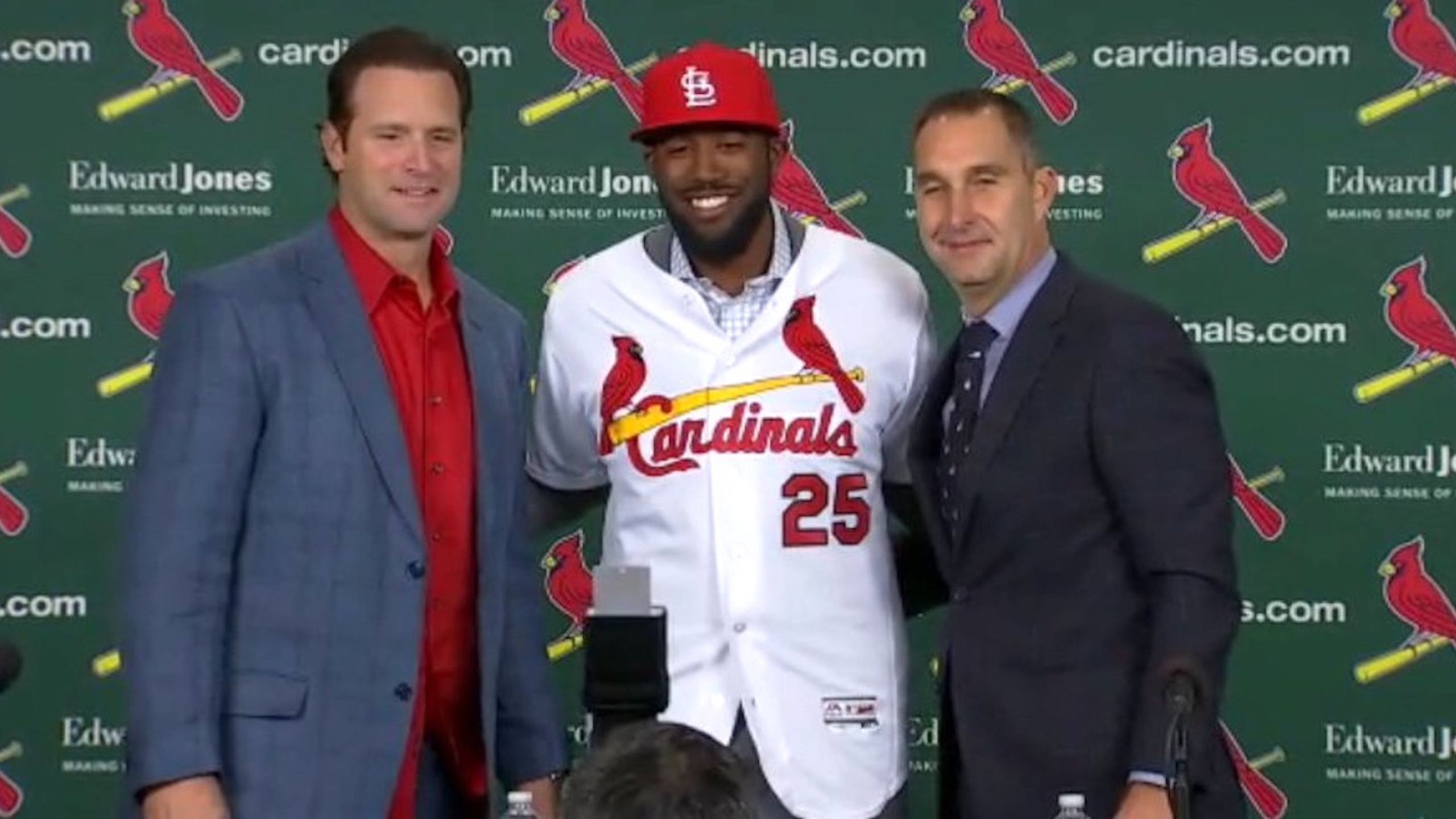 Dexter Fowler is first Cardinals player to wear No. 25 since Mark McGwire
BY Pete Blackburn • December 14, 2016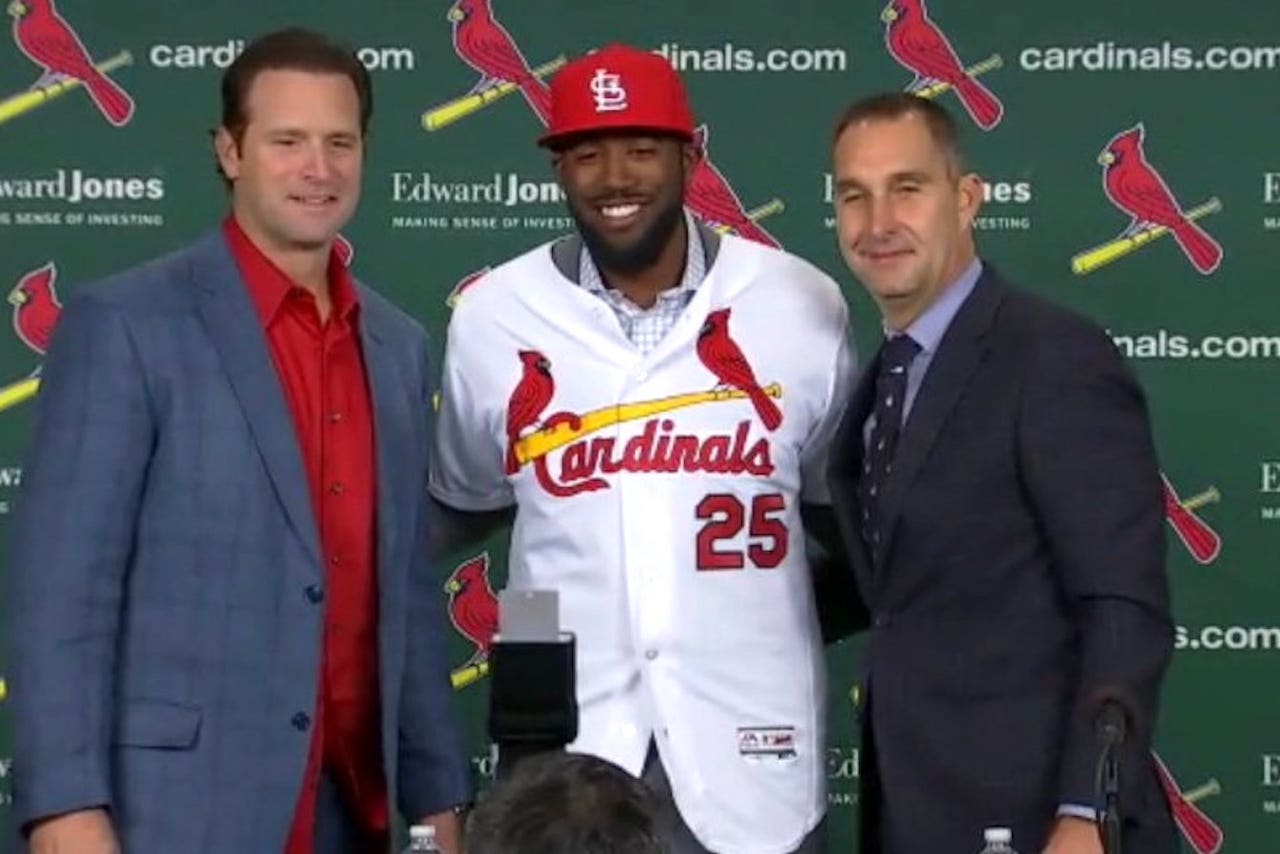 The St. Louis Cardinals officially agreed to a five-year deal with outfielder Dexter Fowler on Friday. The signing is a major one not only because of Fowler's immense talent, but also because they poached him from their most bitter NL Central rival in the Cubs.
How much do the Cardinals like Fowler? Enough to give him $82.5 million, a full no-trade clause, and a popular number that hasn't been worn in 15 years.
During his introductory presser on Friday, the Cards presented Fowler with a No. 25 jersey at the podium. No player has worn that number in St. Louis since Mark McGwire, who retired from baseball in 2001.
Though McGwire spent only five years in St. Louis, he's a big part of the franchise's history. The first baseman hit 220 home runs over the course of those five years, 70 of which came in 1998 when he broke Roger Maris' single-season home run record (61).
Despite his gaudy numbers, McGwire's admission to using performance-enhancing drugs has kept him out of the Hall of Fame to this point. However, that admission doesn't seem to have affected his relationship with the Cardinals organization or the fans, as he returned to the team in 2010 as hitting coach and received a standing ovation from the Opening Day crowd.
With no player having worn No. 25 since his retirement a decade and a half ago, it was fair to wonder whether the team would retire McGwire's jersey despite the asterisk next to his tenure with the team. I guess the Fowler signing answers that question.
Ironically enough, Fowler chose the number to honor Barry Bonds, the former slugger that eventually dethroned McGwire as single-season home run king when he hit 73 dingers in 2001. Bonds has been a mentor to Fowler and helped him with his hitting approach since 2013.
---
---