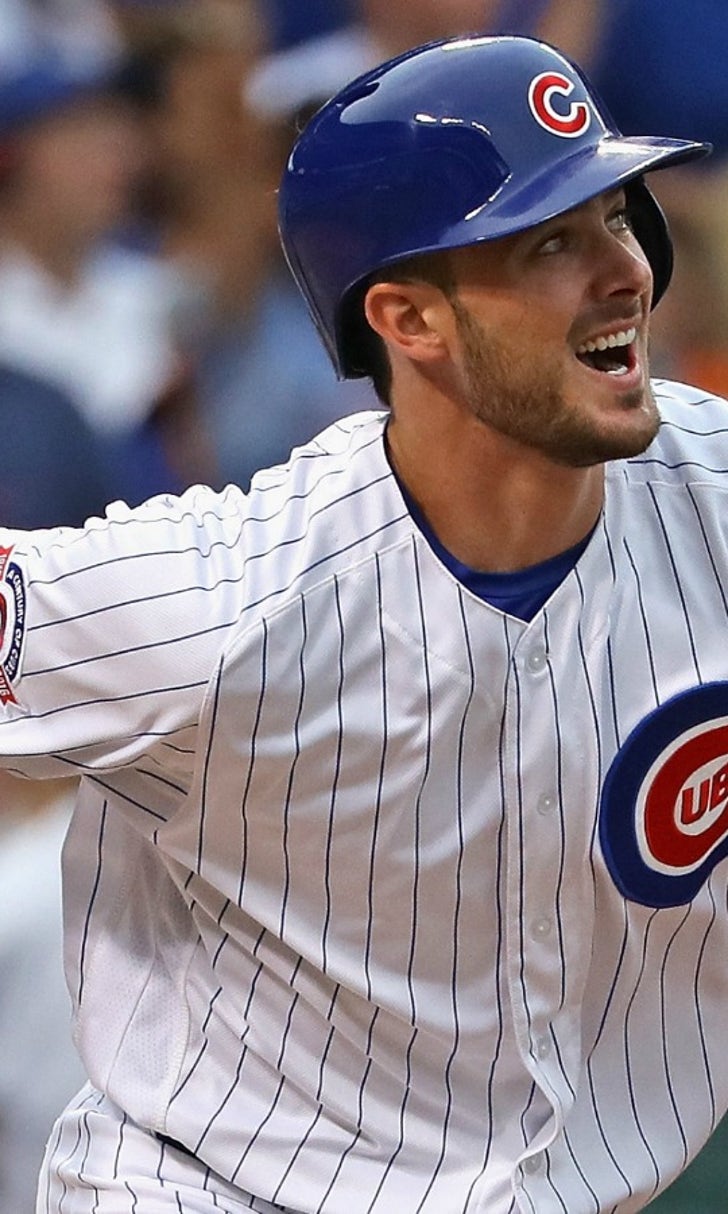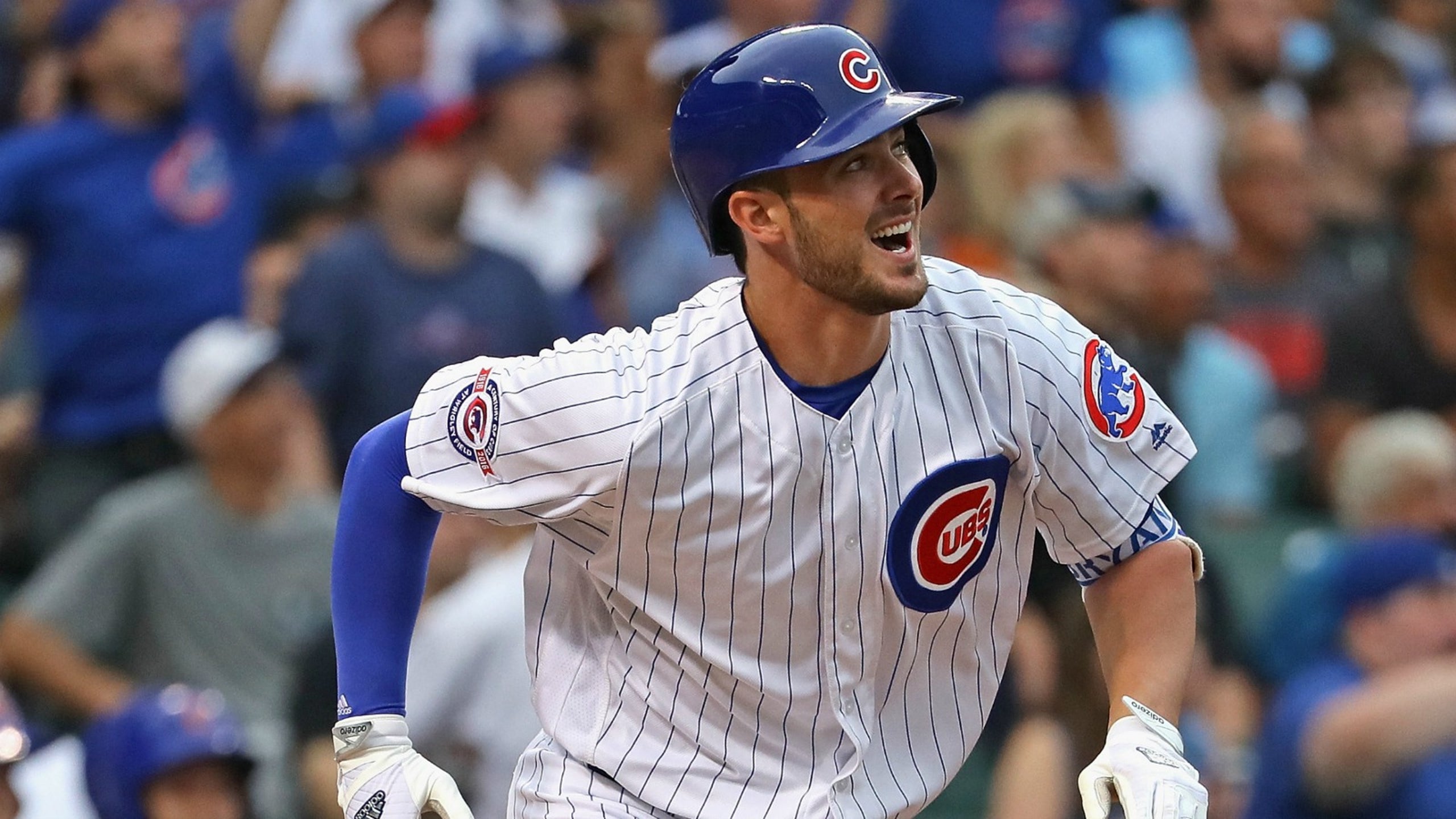 Cubs star Kris Bryant has a chance to be a very unique MVP
BY foxsports • August 29, 2016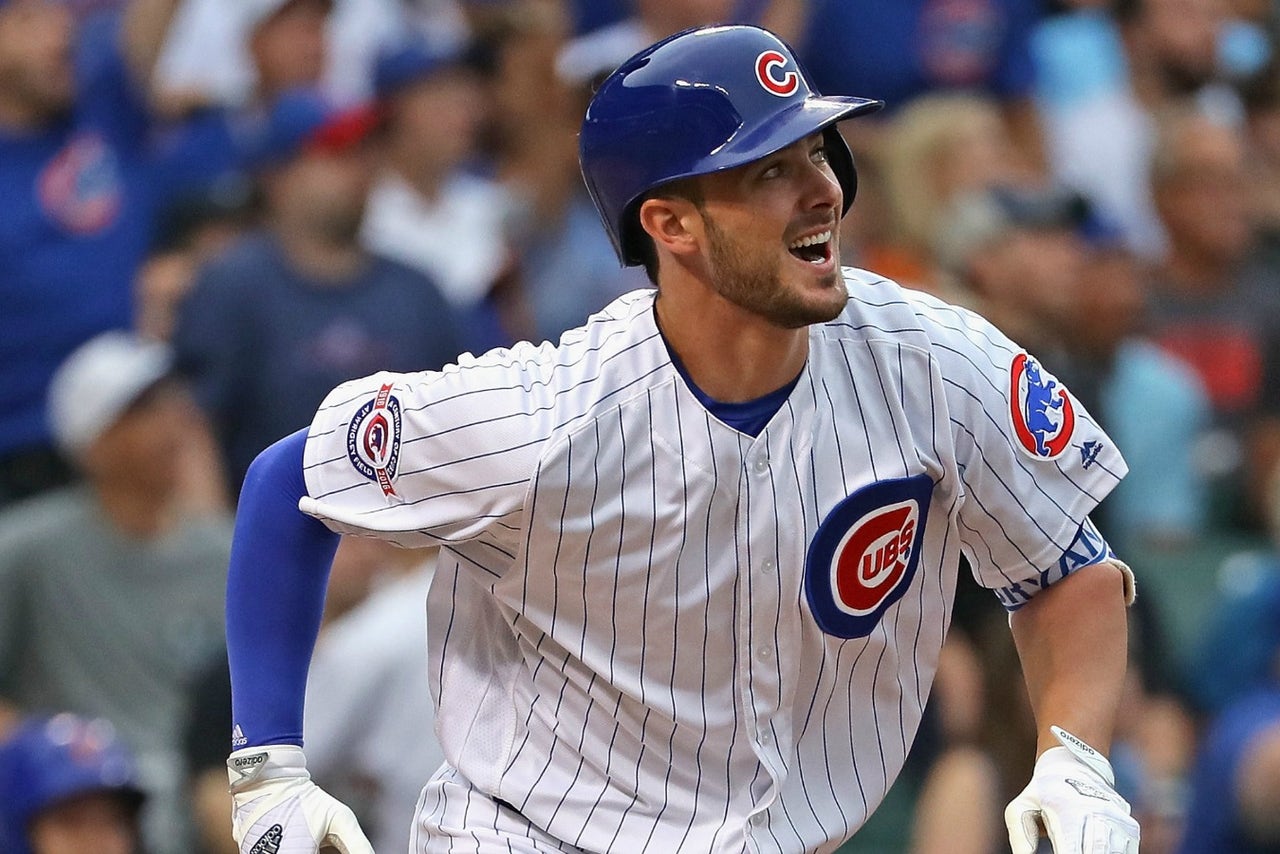 Shall we call him Kris "The Man" Bryant?
Heaven forbid, it might offend the Best Fans in Baseball, who would consider it sacrilege to bestow upon Bryant the same nickname as the late Stan Musial, one of the Cardinals' all-time greats.
But while Bryant is only in his second season and Musial is a Hall of Famer, the two could end up sharing a unique distinction.
Musial is the only player to win an MVP award after a season in which he started 30 games in both the infield and outfield, according to STATS LLC.
Bryant could become the second.
More than a month remains in the regular season; the awards races are far from decided; Bryant is the leading contender in the National League, but hardly the only strong candidate.
Dodgers shortstop Corey Seager is making a push, while Nationals second baseman Daniel Murphy, Cubs first baseman Anthony Rizzo and Rockies third baseman Nolan Arenado all merit consideration, as do others.
Bryant's multi-position versatility, however, sets him apart, making him exceptionally valuable.
The rules of the voting state, "There is no clear-cut definition of what Most Valuable means." But the criteria include, "Actual value of a player to his team; that is, strength of offense and defense," and, "General character, loyalty, disposition and effort."
The latter set of criteria, of course, is subject to interpretation, and largely ignored by most voting members of the Baseball Writers Association of America. But if Bryant's unselfishness in shuffling between positions does not qualify as, "general character, loyalty, disposition and effort," what does?
Bryant, 24, has started 79 games at third base, 31 in left field and 11 in right. His defense rates as above-average at all three positions, according to John Dewan's plus-minus ratings (Bryant also has started four games at first base). His offense, meanwhile, is hardly suffering -- Bryant is tied with Arenado for the National League lead with 35 homers, and is second to Murphy by only eight points in OPS.
A total of nine MVPs have started at least 30 games at two or more positions since the inception of the modern award by the BBWAA in 1931. Musial actually started 40 or more at each of the three outfield positions when he won the honor in 1948. He started 114 at first base and 42 in left when he won in '46.
The other multi-position MVPs played exclusively infield or outfield -- Harmon Killebrew won at first base and third in 1969, Mike Schmidt did the same in 1986. Babe Ruth, Hank Aaron, Frank Robinson, George Foster and Dale Murphy all had 30 or more starts at two different outfield positions in years they were MVPs.
Musial was 25, one year older than Bryant, the year he won an MVP playing both first base and left. However, Musial did not go back and forth between positions like Bryant. The Cardinals played him in left field for all but one game through June 6, then shifted him to first base for the rest of the season.
No MVP, then, has won the award in the manner that Bryant might.
Bryant has played mostly third base since the All-Star Game, starting a season-high 11 straight games at the position from Aug. 11 to 21. But in the past week, he also started two games in left field and one at first.
Lest anyone forget, Bryant also makes frequent position changes during games under defensive coordinator -- er, manager -- Joe Maddon.
In more than 25 percent of the Cubs' games -- 33 of 129 -- Bryant has not finished at the same position that he started. Twice, he has played three positions in a single game.
All this, from a player who is on pace to hit 44 homers, score 134 runs and finish with 112 RBI.
Right now, Bryant is a unique MVP candidate. Pretty soon, he might be a unique MVP.
---
---