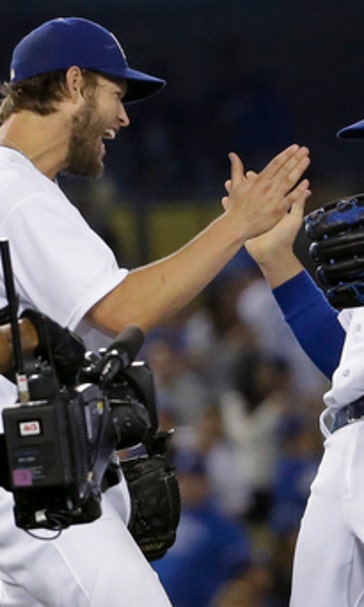 Clayton Kershaw fans 13 in 3-hit shutout of Mets
May 13, 2016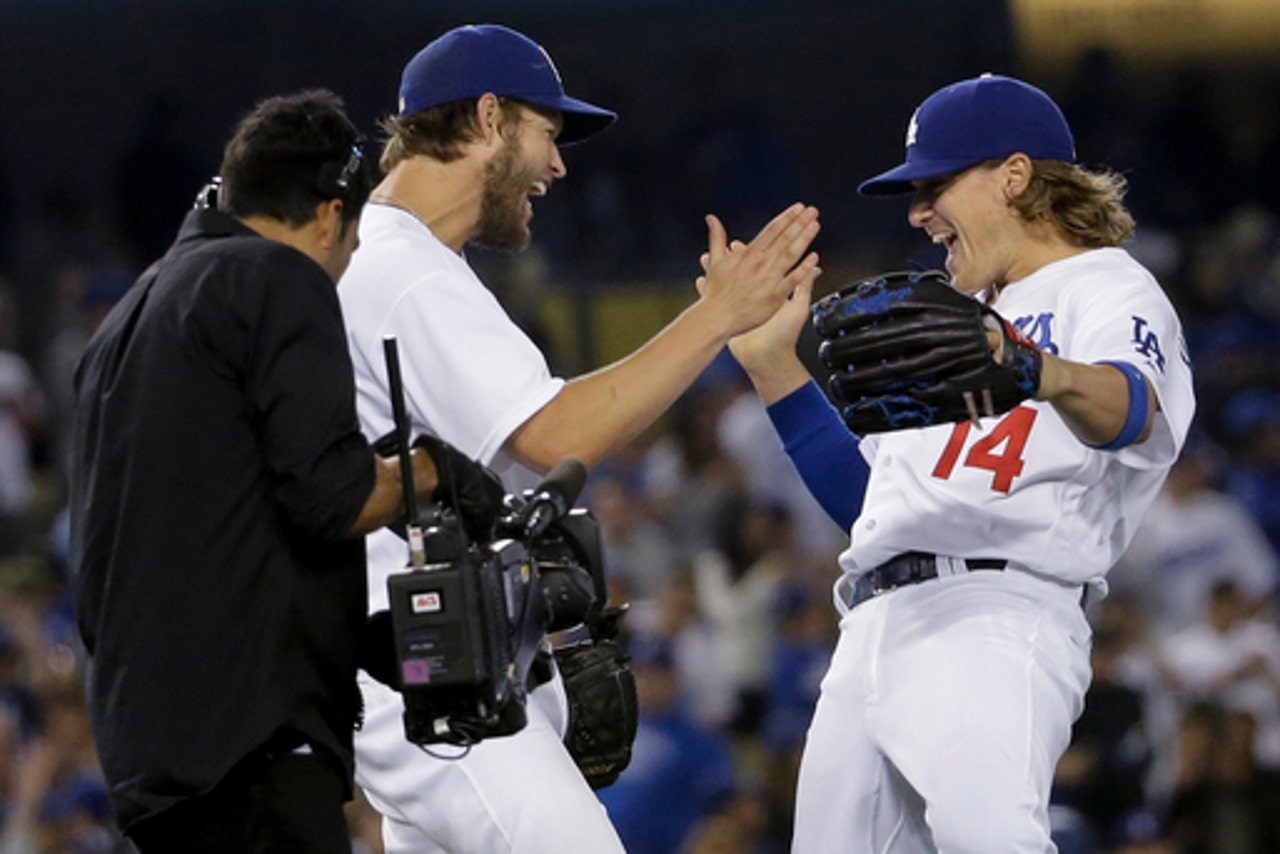 LOS ANGELES — Clayton Kershaw is on a winning roll and doing it ever so efficiently.
He tossed a three-hitter, Yasmani Grandal hit a three-run homer and Chase Utley added a solo shot to help the Los Angeles Dodgers beat the New York Mets 5-0 Thursday night for a split of the four-game series.
"It was special," Dodgers manager Dave Roberts said. "I definitely put my fan hat on."
Making his 250th career start, Kershaw (5-1) struck out 13 on 108 pitches and walked one to win his third straight. It was the left-hander's fifth straight start with double-digit strikeouts, a club record. It was also his second shutout this month. He beat San Diego 1-0 on May 1.
"Walking guys is how you get in trouble. I'd rather string hits together and make them swing the bats to beat me. That's always my mentality," Kershaw said. "Fortunately, I feel like my mechanics have felt pretty solid the whole season and I'm able to repeat pitches pretty consistently."
Kershaw dominated in a matchup featuring pitchers with a combined four Cy Young Awards between them, with three belonging to the Dodgers ace. He improved to 7-0 with 74 strikeouts in 10 regular season starts against the Mets.
"He never gives in," Mets manager Terry Collins said. "He doesn't have to stay in the zone to get you out. He's so dominant. He pitches in well to both sides of the plate. He makes you speed the bat up. His off-speed stuff is tremendous."
The Dodgers jumped on Bartolo Colon (3-2) with four runs in the first inning. Their first run came on Justin Turner's RBI single before Grandal homered off a 2-0 pitch into the right-field pavilion, making it 4-0.
Chase Utley added a two-out homer in the second for a 5-0 lead.
"They were aggressive early in the game. First two guys got base hits on the first swing," Mets catcher Kevin Plawecki said. "They were aggressive and took advantage of the balls up in the zone."
The Dodgers came in averaging 2.69 runs at home after averaging 4.2 last year, but they delivered early support for Kershaw, who improved to 81-0 when given four or more runs of support while in the game. Los Angeles is 91-6 in those contests.
"You want to help your pitcher out, especially early in the game," said Grandal, who homered for the second straight game.
The Mets' fourth shutout loss of the season dropped them into a first-place tie with Washington atop the NL East.
Colon gave up a season-high five runs and seven hits in five innings, equaling his shortest outing of the season. He struck out three and walked none in losing for the first time since April 9. In his last start, the 42-year-old became the oldest pitcher to homer in the major leagues with a stunning shot in San Diego last week.
"I was throwing strikes and they were jumping on my first pitches," Colon said through a translator.
TRAINER'S ROOM
Mets: Placed INF Wilmer Flores on 15-day DL retroactive to Wednesday with a strained left hamstring.
Dodgers: RHP Mike Bolinger made his second straight rehab start with Triple-A Oklahoma City as he works his way back from a left oblique strain.
HITTING COLON
Utley tied a season high with three hits, including a pair of singles, and scored two runs. He is 10 for 20 with two doubles and a homer with three RBI during his career against Colon. Utley ranks second among active players in both hits (188) and homers (36) against the Mets.
UP NEXT
Mets: RH Matt Harvey (3-4, 4.50) pitches the opener of a three-game series at Colorado, where he is 2-0 with a 0.39 ERA in three career starts. He struck out a season-high 10 in his last start May 8 at San Diego.
Dodgers: RH Ross Stripling (0-2, 3.82) makes his first career start against St. Louis in the series opener.
---
---