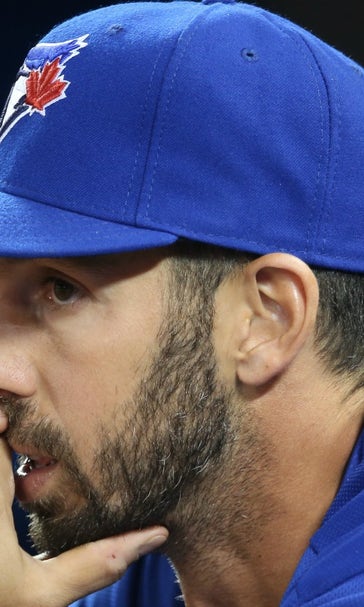 Banned players seek answers for unexplainable positive drug tests
May 14, 2016

Earlier this week, the agent for suspended Blue Jays first baseman Chris Colabello organized a conference call with doctors, scientists and molecular biologists who are experts on steroid testing.
The agent, Brian Charles, participated on the call with Colabello, Phillies reliever Daniel Stumpf and former UFC heavyweight champion Frank Mir.
All three athletes recently received suspensions from their respective leagues for using Turinabol, a banned anabolic steroid.
But none can figure out why he tested positive.
For years, athletes have fudged the truth after getting caught using PEDs. Colabello and Stumpf, however, are not disputing their tests. They simply say they are confused and baffled about how Turinabol entered their systems. Mir, in his public comments, has said the same.
"I'm not the kind of person that is OK with not knowing something," Colabello said. "That is the part that is the most mind-consuming.
"I am the only one who knows what I did and didn't do. And no matter how many different ways I tell people that I didn't do this, ultimately what I am realizing is that no matter what I tell anyone at this point, they aren't going to believe me until I have proof.
"So, I have to go and find that proof, not just for me, but for every member of our league. This is way bigger than Chris Colabello, because if this can happen to me, it can happen to anyone.
"I'm working toward finding answers and won't stop until I do."
Other players also await the outcomes of their cases under baseball's Joint Drug Agreement after testing positive for Turinabol, sources told FOX Sports, confirming an earlier ESPN report. None of those players is a big name, sources said.
Turinabol, a steroid that was widely used by East German athletes, is ingested orally and often taken in combination with other substances in a process known as "stacking." Each of the baseball suspensions, however, was for a single substance.
The players association, which is a party to baseball's joint drug agreement, finds the cases of the players who tested positive for Turinabol "puzzling," sources say.
"We are always concerned when a player finds himself in violation of the joint drug agreement," said Tony Clark, the head of the union. "As a result, we concentrate considerable staff and time on working through all of the related issues.
"Whether during the process or after the process, our resolve to finding answers doesn't change, particularly when there may be questions still left unanswered."
Baseball announced Stumpf's 80-game suspension for a first positive test on April 14 and Colabello's 80-game ban on April 23. Both players tested positive during spring training. A third player, Cardinals catcher Cody Stanley, began an 80-game suspension for Turinabol last Sept. 13.
Colabello, in an earlier interview with Rogers SportsNet, said the only supplements he took were certified and provided to him directly by the Blue Jays' strength and conditioning staff.
Stumpf, whom the Phillies acquired from the Royals in last year's Rule 5 draft, said that he was ill and lost weight during spring training, but that all of his medication was prescribed by a doctor.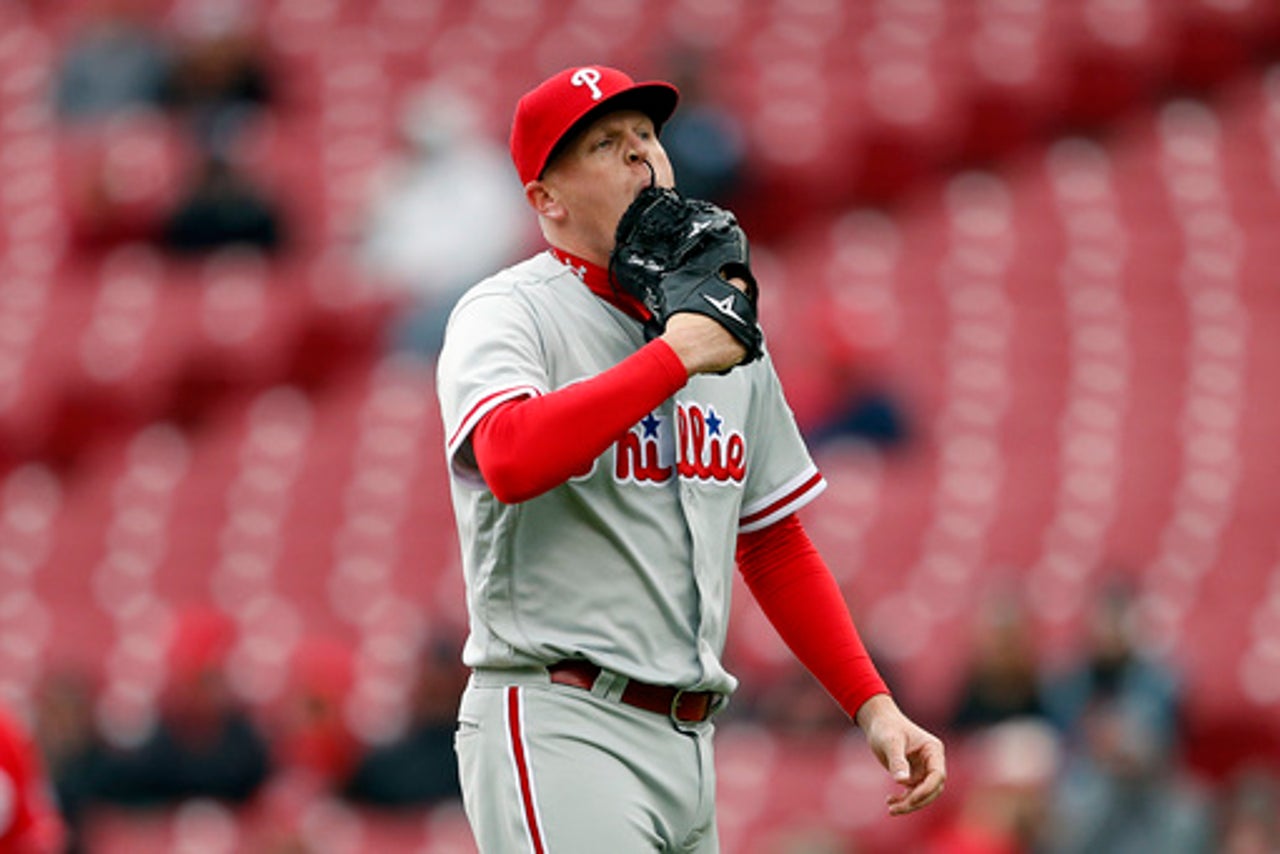 Philadelphia Phillies relief pitcher Daniel Stumpf.
Stumpf added that he does not take supplements, only fish oil provided by his team to help lower his cholesterol.
"The part that scares me the most is that I don't know what to change for this not to happen again," Stumpf said.
"I have no clue. I am as lost as I was when I started. I know a little more about this stuff than I did before. But I don't have answers about where this came from."
Charles, the agent for Colabello, said he has spoken not just with doctors, scientists and biologists, but also a technology company that deals with health care. He declined to name any of the specialists with whom he is in contact.
"We are still actively speaking to experts trying to figure this out," Charles said.
Stumpf said that one idea under discussion is the transferring of their samples from the laboratory in Montreal that handles baseball's drug tests to another laboratory that would conduct a further examination.  The players also might seek the transfer of medicines they submitted from an Aegis laboratory to another lab as another method of trying to determine the origins of their positive tests.
"I think there are going to be answers. Do I know when they're going to happen? No. But I really believe there will be answers that come out," Stumpf said.
Both Stumpf and Colabello said that they remain deeply troubled that they took great care to remain clean, yet still tested positive.
Stumpf said his most difficult moment was when he informed his Phillies teammates of his suspension.
"I've lost a lot of sleep about this," Stumpf said. "I've been real upset, real emotional. I've cried about this a bunch. I cried in front of my teammates. I didn't think I was going to be able to talk. It was that bad."
Colabello expressed similar sentiments.
"It's killing me," he said. "Everything I do in my life is thought out with careful attention and detail. I don't do irresponsible things because I never want to make a mistake that could cost me my career.
". . . I make sure I dot every 'i' and cross every 't' when it comes to making sure that I don't put the wrong thing in my body. I've watched guys use supplements that are non-certified (by the National Science Foundation) and I think that they are nuts. At the (union's) executive board meetings I asked a question in our drug meeting about 'Protein Cheerios' at the supermarket because I was scared of what those might have in them."
"I always think about the worst-case scenario. And any time the worst case is something that could cost me the opportunity to play, I avoid it."
At least he thought he had.
For Colabello and Stumpf, the search for answers continues, even as they serve their suspensions.
---
---