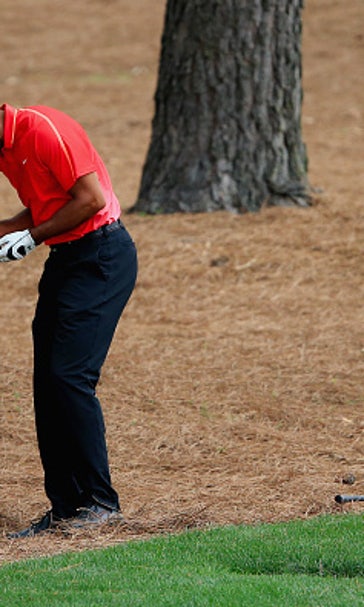 Tiger on wrist injury: A bone popped out, I popped it back in
April 12, 2015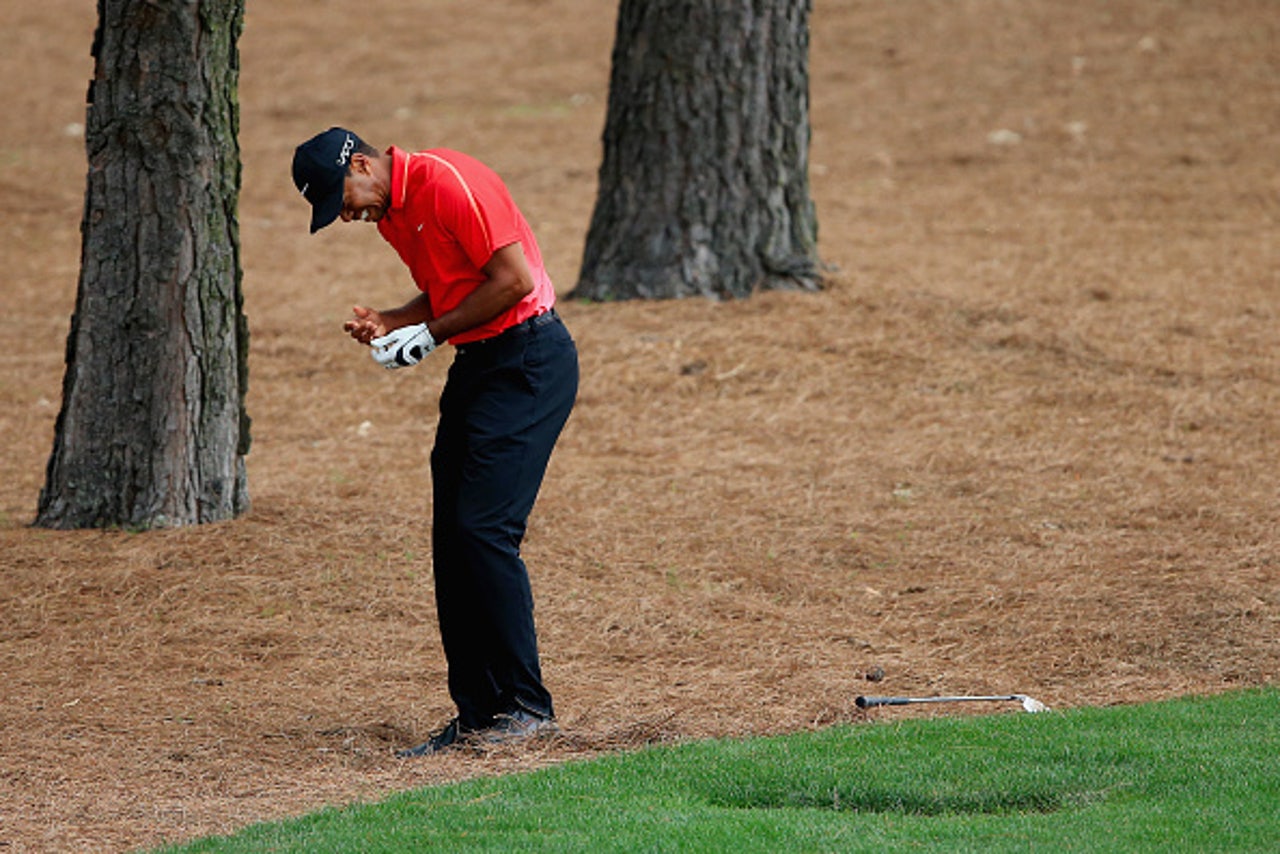 By Steve DelVecchio
Tiger Woods appeared to suffer a wrist injury while taking a shot during his final round at the Masters on Sunday, and it may have been more severe than it looked. Tiger sure made it seem like it was somewhat serious.
During an interview after he finished his round, Tiger was asked what happened on the ninth hole. He casually said a bone in his wrist "popped out" but he was able to pop it back in.
"Just, a bone kind of popped out," Tiger said. "The joint kind of went out of place, but I put it back in."
Just like that, huh? Either Tiger is tougher than we all could have imagined, or that was a bit of an exaggeration. He didn't look like he was in a ton of pain afterword and was able to play nine more holes. You can see a video of the swing where Tiger got hurt here.
More from Larry Brown Sports:
---