PGA Tour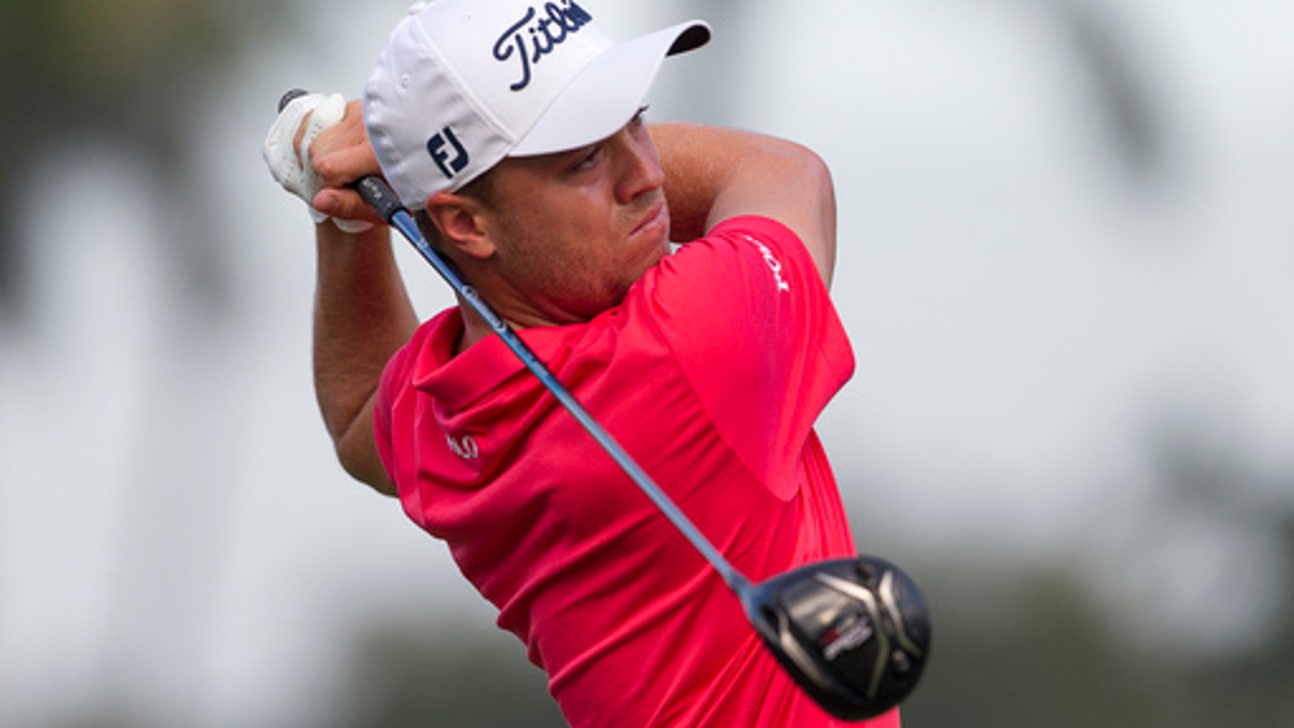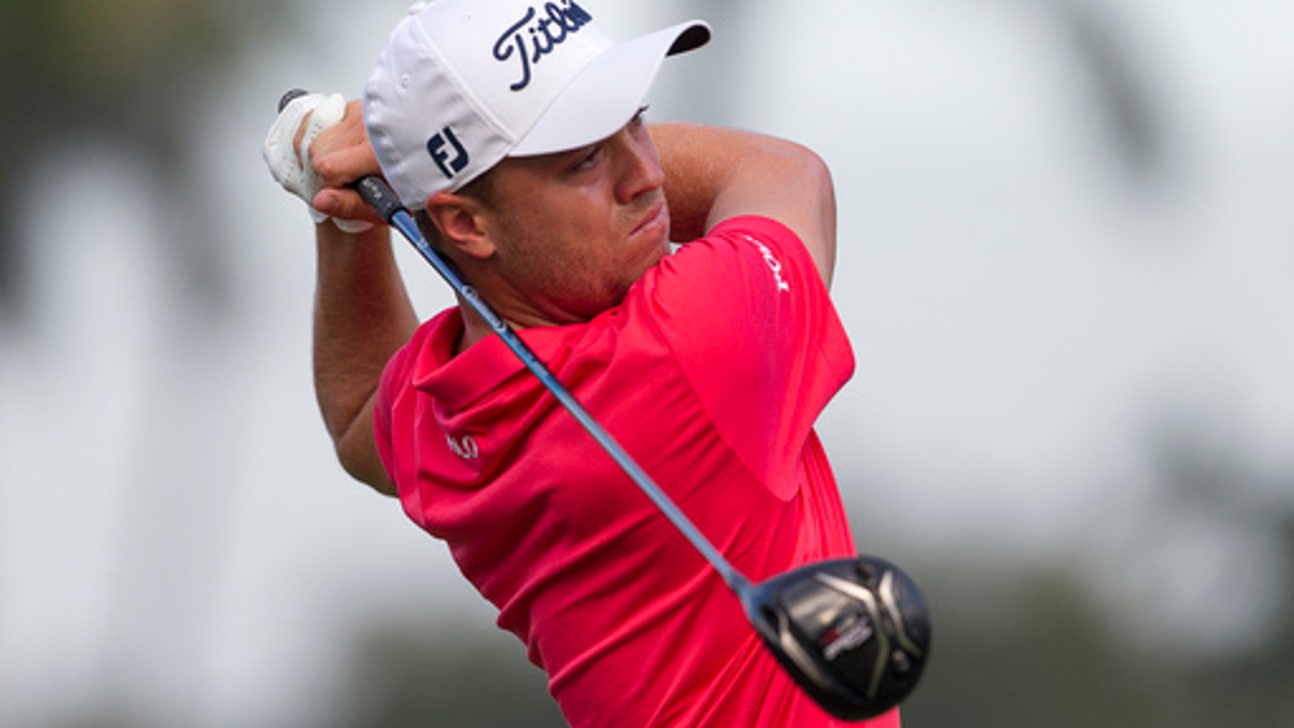 PGA Tour
Fresh off a victory, Justin Thomas joins the 59 club
Updated
Mar. 4, 2020 8:44 p.m. ET

HONOLULU (AP) Staring over the top of a bunker on his final hole, the prudent play for Justin Thomas might have been to make sure he got out of the sand and avoided a big number.
But then, Thomas didn't care about a big number.
It was about golf's magic number.
''This isn't a time for me to lay it up,'' Thomas said Thursday at the Sony Open.
He hit a 5-iron so clean and so high that it carried 207 yards into a light Pacific breeze to 15 feet on the par-5 ninth hole at Waialae Country Club. Thomas poured in the eagle putt for an 11-under 59, becoming the seventh player to post a sub-60 round in PGA Tour history.
For a brief moment, he reacted as if it were little more than the perfect finish to a great opening round. He stretched out his putter that was still in his left hand, smiled and punched the air with his right fist. Only when he looked over at Jordan Spieth and Daniel Berger, the two witnesses to a 59 that Thomas made look easy, did the sense of history start to hit him.
Berger thrust his arm in the air. Spieth, his best friend in golf since they were 13, crouched as the ball neared the cup and delivered a left-handed fist pump as both raced over to congratulate him.
''I think I got more excited from seeing them get excited than I did my putt going in,'' Thomas said. ''I thought about it going up to the green. I'm like, `If I make it, what am I going to do?' It's not like winning a tournament. You have three days left to try to play well. So I didn't really know how to react. I never had a putt on the last hole on a Thursday mean that much.''
It was different from the feeling he had four days ago when he won the SBS Tournament of Champions at Kapalua. That was his third victory on the PGA Tour, and the 23-year-old Thomas is sure to win more.
''I don't have many chances to shoot 59,'' he said.
Jim Furyk was the last player with a sub-60 round when he closed with a record 58 at the Travelers Championship last summer. Furyk also had a 59 in 2013 at the BMW Championship, joining the exclusive group that includes Al Geiberger (1977 Memphis Classic), Chip Beck (1991 Las Vegas Invitational), David Duval (1999 Bob Hope Classic), Paul Goydos (2010 John Deere Classic) and Stuart Appleby (2010 Greenbrier Classic).
This was special because he made it look so easy.
He began by pitching in for eagle from 35 yards. Thomas never hit more than a 7-iron into the par 4s at Waialae on a perfect day for scoring - very little breeze, fast fairways and soft greens. That 7-iron was chipped under the trees and into a bunker on No. 8 when he was trying to save par.
His only bogey came on his second hole, the par-3 11th, when his tee shot went into a bunker and he missed an 18-foot par putt.
Duval was the only other player to shoot 59 with an eagle on the last hole. Furyk at Conway Farms is the only other player to shoot 59 with a bogey.
Spieth was more nervous than Thomas and far more demonstrative. Thomas had a 30-foot birdie putt on No. 7 that looked good even when it was inches from the cup until burning the edge. Spieth clutched the back of his neck and was still asking how the putt didn't fall when he walked onto the next tee. He was talking to himself, of course. He gave Thomas his space.
''It's like sitting on the bench with a teammate throwing a perfect game,'' Spieth said. ''It was awesome. What an awesome last five rounds he's had.''
Thomas first thought about a 59 when he found an extra long tee at the par-5 18th and figured that was an omen for him to tee it high and hammer a high draw, which left him only an 8-iron into the green. He narrowly missed his eagle putt and settled for a 29. The way he was playing, he expected to go lower, and he did.
''When I was on 18, I thought about 59. I don't know if that's a good or a bad thing, but I just knew that I was driving it well,'' he said. ''And if you drive it well out there, you can make a lot of birdies.''
He followed with three birdies in four holes, and two years at Alabama was enough for him to start doing the math.
''He had full control of his golf swing,'' Spieth said.
Spieth and Berger were along for the ride. They all graduated high school in 2011 and grew up in junior golf. They were together a few weekends ago at a resort in Maui ahead of the Tournament of Champions. And they put on quite a show, with Spieth and Berger each shooting 65. On only three holes - No. 15, 5 and 8 - did someone in the group not make birdie or better. Their best-ball score was 17 under.
Thomas started to think a 59 wasn't in the works when he was fooled on a 10-foot birdie chance on No. 5 and the putt on No. 7 somehow stayed out. He kept his hopes alive with a 10-foot par save on No. 8, knowing he could get home in two on the par-5 ninth hole. And then he hit into a bunker.
''I saw some sand flying and I was ready to punch something,'' Thomas said. ''I was pretty upset about that, because I felt like all chances right there gone.''
But then he saw Berger hit out of the bunker with a 4-iron, and Thomas took 5-iron and ''absolutely flushed it.''
One putt later, he posted the eighth sub-60 score in history, and became the youngest to shoot 59. Thomas planned to go to the North Shore in the afternoon. Even watching from the beach, he can appreciate the feeling of catching a big wave. He's on one right now.
---
---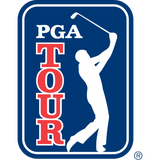 Get more from PGA Tour
Follow your favorites to get information about games, news and more
---