Notre Dame Fighting Irish
Notre Dame Fighting Irish
Why Notre Dame fans have no reason to panic
Published
Oct. 1, 2016 4:25 p.m. ET

In the "sky is falling, pull out the pitchforks and fire EVERYONE," college football world we live in, there were a lot of big picture conversations being had about Notre Dame this past week.
What is the state of the program? Where is it headed? And as good as he's been over roughly six-and-a-half years at the school, is Brian Kelly the right guy to fix it long-term?
Well, all those questions weren't answered in full on Saturday, but in a must-win game, the Irish did exactly that, beating Syracuse 50-33. It wasn't a perfect performance, and while it runs counter to everything everyone in the college football media wants to write, that's OK. Saturday proved Notre Dame is still a work in progress, and there's nothing wrong with that.
For starters, the Irish's much maligned defense looked, well, better on Saturday. No, they're not the 1985 Bears, or even the 2012 Irish, but they needed to show signs of improvement in the post-Brian Van Gorder era, and did against the Orange. Notre Dame started out in their typical slow fashion but after giving up 13 points in the first five minutes, they calmed down and relinquished just 20 the rest of the game. Syracuse is an improving offense under Dino Babers and the Orange's last touchdown came when the game was basically over, so the effort was in fact, an improvement.
The Irish defense played with a renewed sense of urgency that we simply haven't seen from them over the last few games. They held Eric Dungey to 60 percent passing and Syracuse as a whole to just 3-of-15 third down completions. They blocked two PAT attempts. And if you watched closely, the guys on the field seemed to play their hearts out for new defensive coordinator Greg Hudson. While Van Gorder seemed distant on the sideline in previous weeks, Hudson might have set an NCAA record for mid-air chest bumps with his players. It was an infusion of energy they desperately needed.
Meanwhile in a game where the offense had a little breathing room, they showed just how explosive they can be. DeShone Kizer was phenomenal, throwing for 471 yards, and showing why he is quickly moving up NFL Draft charts. Josh Adams and Dexter Williams added a formidable ground threat with over 180 yards combined on the ground, and it was nice to remember how well Torii Hunter Jr. and Equanimeous St. Brown complement each other at wide receiver when fully healthy. If everyone can stay on the field, this remains one of the most lethal units in college football.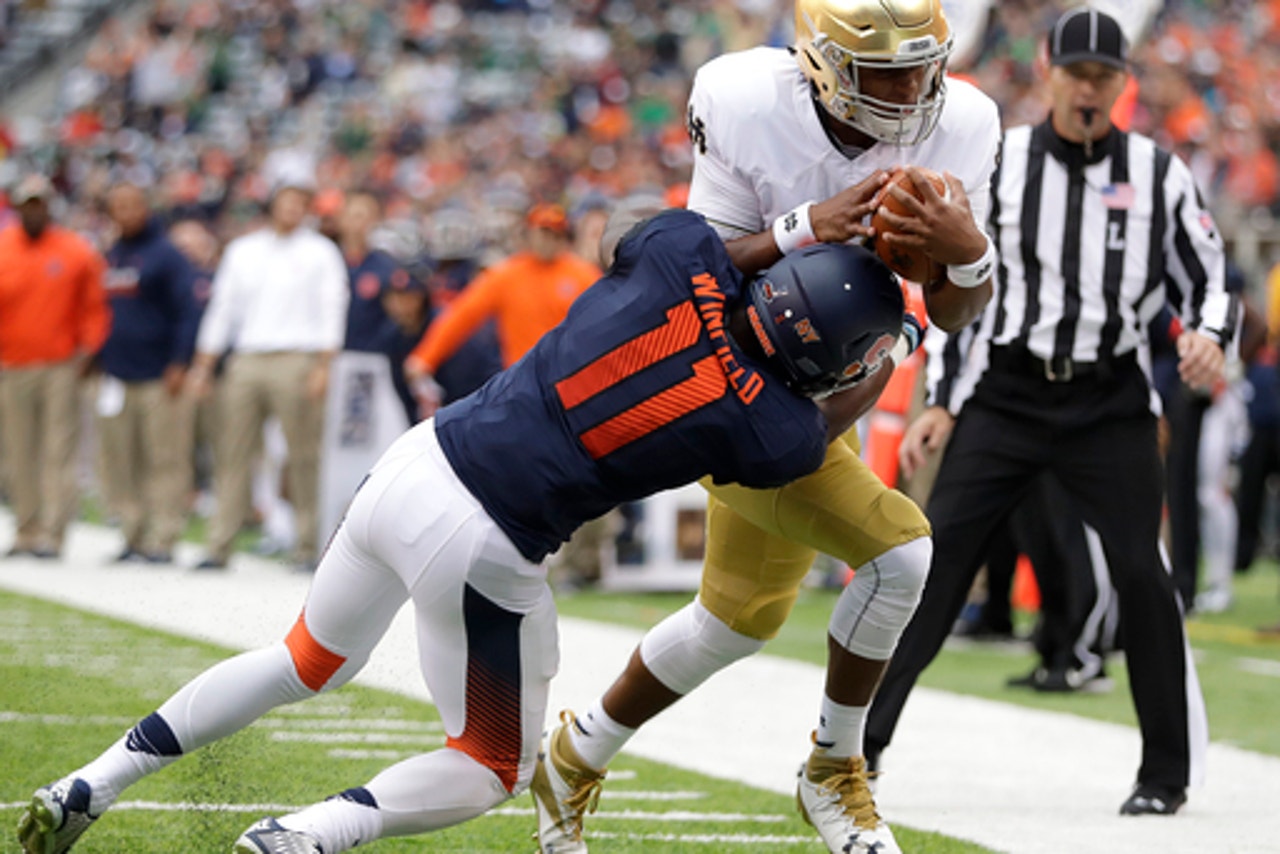 It's important to remember that the the Irish are still a painfully young team -- a team that lost a lot of key pieces off last year's club and was over-ranked at No. 10 in the AP Poll coming into the season.
Keep in mind the Irish had six players selected in the first three rounds of the NFL Draft, a staggering number which was more than last year's national runner's up Clemson (which had just four over the same stretch) and one less than Alabama. That group included Will Fuller, who has looked good in limited action with the Texans, first round offensive tackle Ronnie Stanley and Jaylon Smith, who would have been a first round pick if he hadn't gotten injured in the Fiesta Bowl.
And whether Notre Dame want to hear this or not, the Irish simply aren't a team which is supposed to lose that many guys, and not miss a beat the following season. Only a handful of schools can (think Alabama, Ohio State and Florida State), and instead, the Irish are in that next group, of the Oklahoma's, USC's and others, that will struggle when their roster is depleted. Counter to the cute little saying, this team does in fact "rebuild." They don't reload.
So in the bigger picture, while it would obviously be easy to see Notre Dame's 2-3 record following Saturday's win, look at another 33 points the defense allowed and say "nothing has changed" that's not the case.
No, they won't be building a statue for Brian Kelly outside of Notre Dame Stadium based on a mid-season win over Syracuse.
But for a struggling program, Saturday was most definitely a step in the right direction.  
---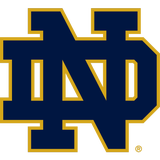 Get more from Notre Dame Fighting Irish
Follow your favorites to get information about games, news and more
---