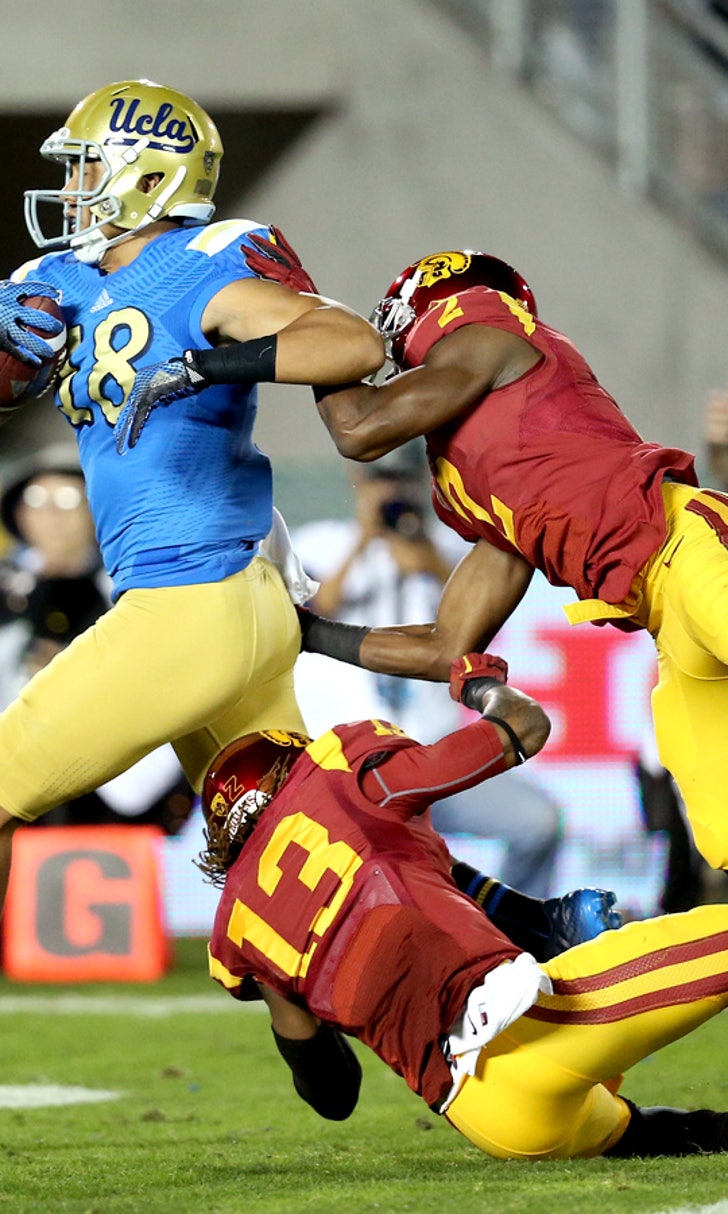 USC can't afford to lose to UCLA a fourth straight season
BY foxsports • July 27, 2015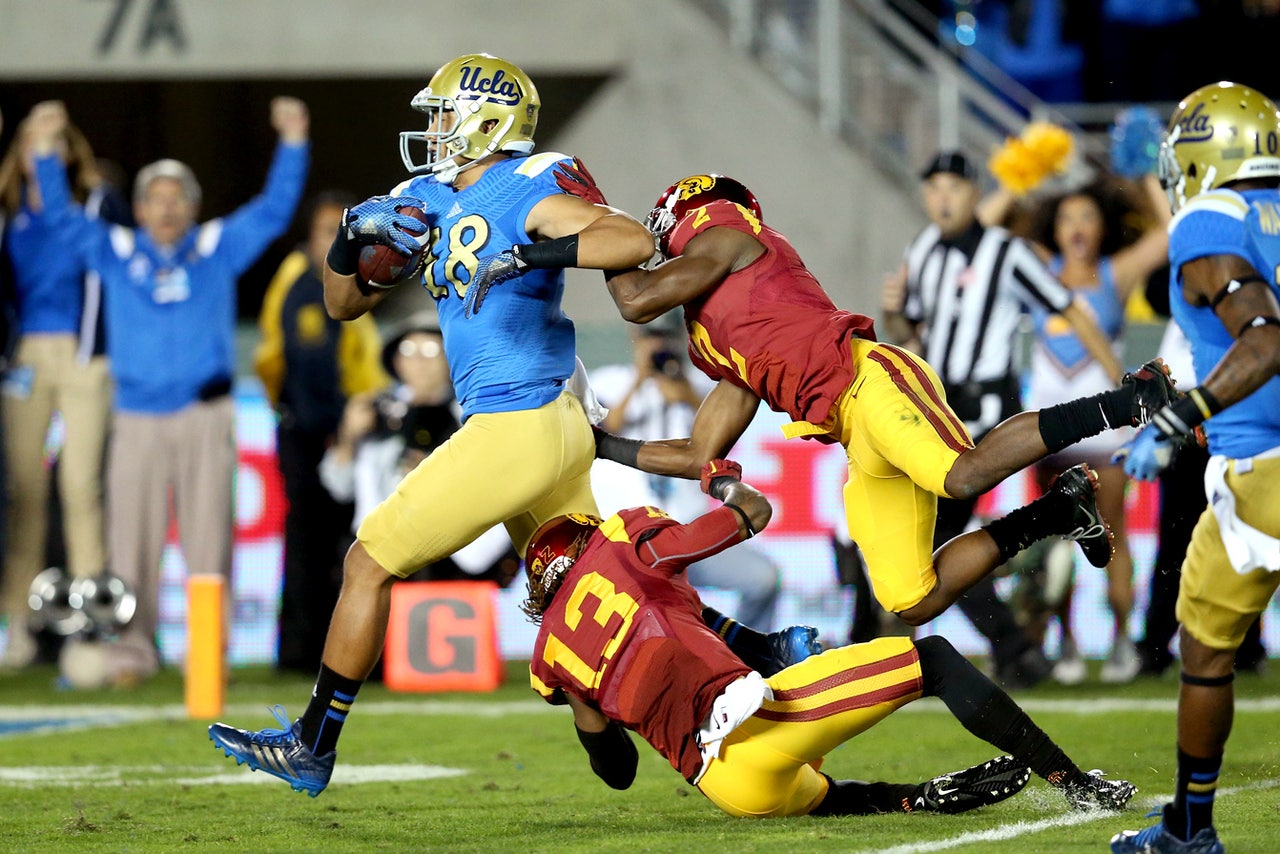 It's been proven that a one-loss team can still make a run at playing for the national championship.
The problem is, there's one particular team USC can't afford losing to in 2015: UCLA.
At least that's what Michael Castillo at Reign of Troy believes when asked which team the Trojans can't afford losing to, whether it's UCLA or Notre Dame. Here's why:
"It's UCLA solely because they're in the Pac-12 South," Castillo writes. "The Trojans can't afford to drop games to ASU, Arizona and UCLA, as all of whom are practically equals atop to the division. 
"A loss to any of those is a double whammy and puts USC behind the eight-ball interns of getting to the Pac-12 Championship Game. With Notre Dame, a win in South Bend is a resume booster. ... But either way, a win over UCLA is much more important, if you're ranking games in terms of which could ultimately keep USC from reaching their goals."
(h/t Reign of Troy)
---
---