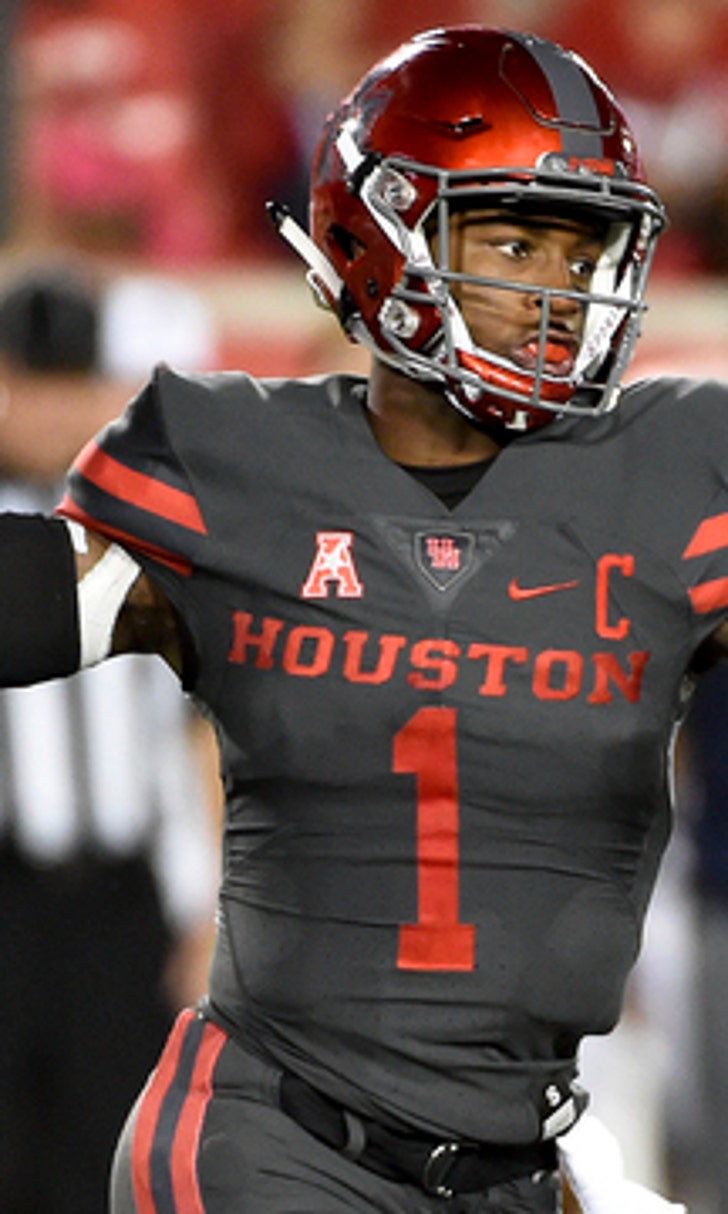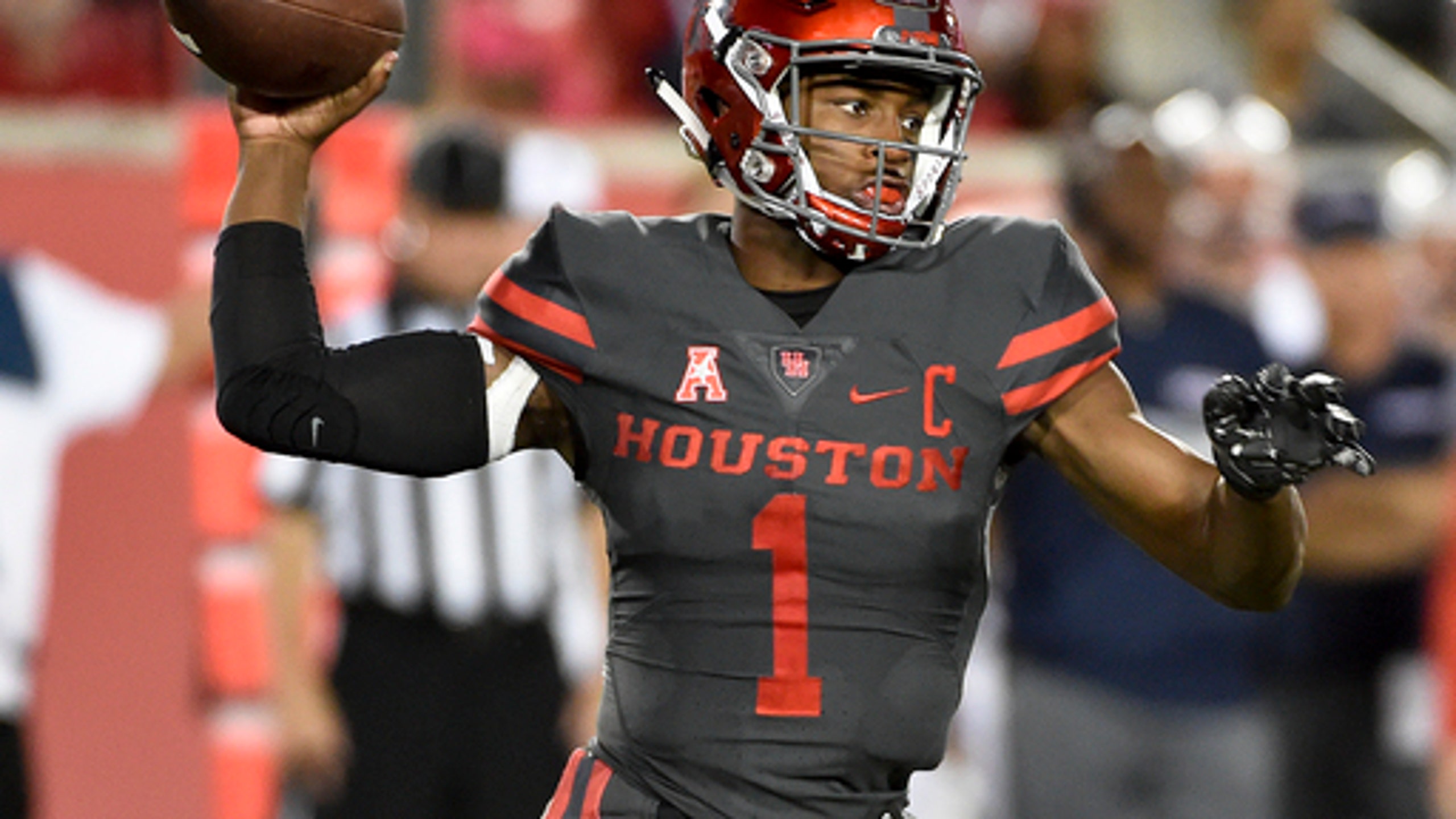 Unbeaten No. 6 Houston brings high-powered offense to Navy
BY foxsports • October 7, 2016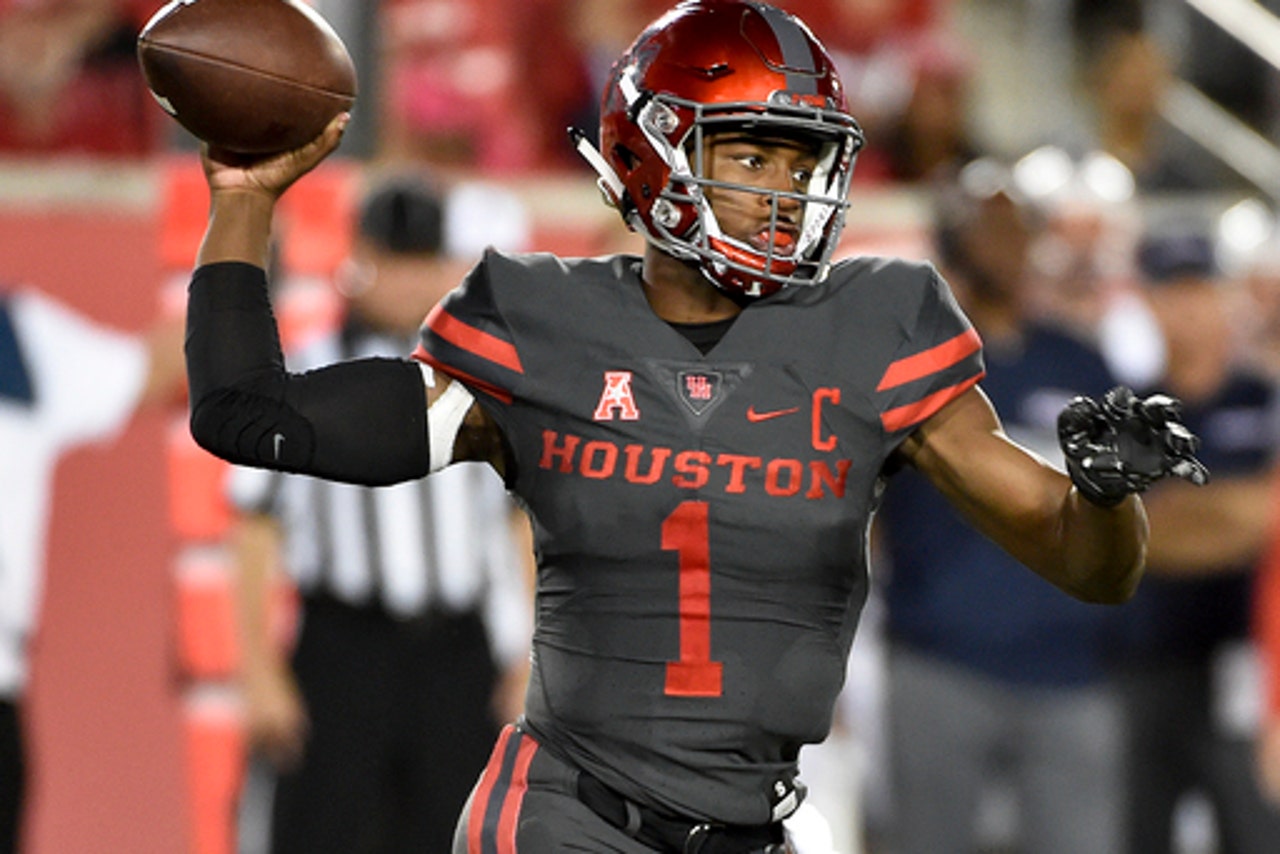 ANNAPOLIS, Md. (AP) Navy coach Ken Niumatalolo offered a unique strategy when asked about defending Houston's high-powered offense on Saturday.
''We're trying to petition to the NCAA to see if we can play 15 guys on the field,'' Niumatalolo said.
No. 6 Houston (5-0, 2-0 American Athletic Conference) opened the season by scoring 33 points against then-third ranked Oklahoma and has not slowed down. Employing a multiple spread offense conceived by head coach Tom Herman, the Cougars rank 19th in the Football Bowl Subdivision in total offense with 506 yards per game and 12th in scoring offense with an average of 44.2 points.
Quarterback Greg Ward Jr. leads the nation's 25th -ranked passing offense (304.6 yards). Ward has completed 99 of 140 passes for 1,325 yards and eight touchdowns.
''Ward was a really good player last year and he's even better this year,'' Niumatalolo said. ''Nobody has been able to slow him down. He's very patient in the pocket and is well-coached.''
Navy's defensive staff spent Sunday and Monday reviewing film of Houston's five games this season and saw every possible defensive scheme. Some teams rushed three defenders and dropped eight in coverage while others rushed four and dropped seven. Oklahoma was among the opponents that unleashed a bunch of blitzes on Ward with little success.
''We're like everybody else in the country - we're still searching for answers on how to stop him,'' Niumatalolo said of Ward.
Some things to know about the Houston-Navy matchup.
TOUGH ON DEFENSE, TOO: Houston is far from one-dimensional. The Cougars are third in the country in scoring defense and sixth in total defense, holding opponents to 11.2 points and 250 yards.
''You don't become (No. 6) in the country by just being good in one phase,'' Niumatalolo said. ''They're ranked where they are for a reason. They're just so good in so many places. A well-coached team with so many good players is a tough combination.''
Inside linebacker Steven Taylor leads the Houston defense with 27 tackles (six for loss) and 5 + sacks. Strong safety Garrett Davis has 26 tackles (four for loss). The Cougars suffered a self-inflicted setback when starting linebackers Tyus Bowser and Matthew Adams got into a fight during a team event before the Connecticut game.
Bowser, who had 18 tackles through four games, sustained a broken bone in his face and will miss several games. Adams didn't play against Connecticut because of disciplinary reasons, but is scheduled to start against Navy (3-1, 2-0).
Houston held Navy to 147 rushing yards in last year's meeting, which decided the West Division representative in the inaugural AAC championship game. The Cougars, who came into the contest with one conference loss, won a tiebreaker over the Midshipmen by virtue of their 52-31 victory.
TOUGH STRETCH: The Midshipmen are in the midst of their most challenging stretch of the season.
Navy is coming off a disappointing defeat at the hands of service academy rival Air Force. A 28-14 loss in Colorado Springs likely means the coveted Commander-in-Chief's Trophy will be departing Annapolis.
''After getting your butt whipped by one of your rivals, a team like Houston wakes you up pretty quickly. There can't be any lingering effects or this game will get ugly real quickly,'' Niumatalolo said.
Navy faces a quick turnaround after this one, traveling to East Carolina for a nationally-televised contest next Thursday night.
HISTORIC VISIT: Saturday will be just the ninth time in the history of Navy-Marine Corps Memorial Stadium that an AP Top 10 team has visited. Last time came in 2001, when Georgia Tech laid a 70-7 whipping on Navy.
Houston will be the highest-ranked team to play at the 53-year-old facility since second-ranked South Carolina in 1984. The Midshipmen upset the Gamecocks, 38-21, that year.
STREAKING: Navy has won 12 straight home games dating back to 2014. On Saturday, the Midshipmen will be seeking to equal the school record for consecutive victories at Navy-Marine Corps Memorial Stadium.
Navy won the first 13 games it played at the facility after it opened in September 1959.
Houston, on the other hand, has won 19 of its last 20 games with the lone loss coming at Connecticut last November. The Cougars avenged that defeat by routing the Huskies, 42-14 on Sept. 29.
---