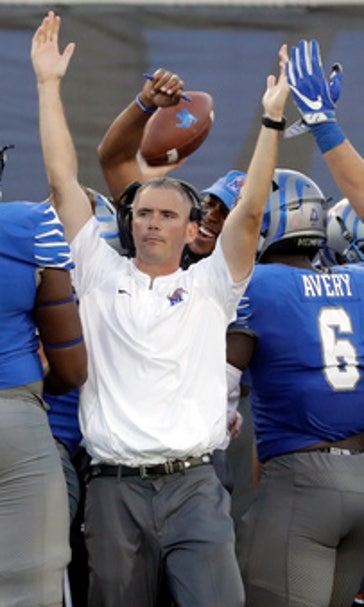 Tulane next up to test No. 24 Memphis' run defense
October 26, 2017

MEMPHIS, Tenn. (AP) Memphis has been relying heavily on its prolific offense to cover up some issues on run defense, and the 24th-ranked Tigers about to be tested yet again.
The Tigers given up 553 yards rushing combined over the past two games in wins over then-No. 25 Navy and last week against Houston after rallying from a 17-0 halftime deficit to beat the Cougars 42-38. Tulane comes to town on Friday night with the nation's 12th-best rushing attack, averaging 266 yards rushing a game with its option-oriented offense led by running back Dontrell Hilliard.
''They'll give you open sets with multiple personnel,'' Memphis coach Mike Norvell said. ''They'll give you condensed sets unbalanced, just a little bit of everything. It's a unique offensive set. We don't see much like it.''
The Tigers (6-1, 3-1 American Athletic Conference) have won three in a row overall and 10 straight against Tulane. They also have a 12-game winning streak when they play on days other than Saturday, a run that goes back to 2014.
Norvell said each defensive player will have to handle his assignment just as the Tigers did when they upset Navy and beat Houston.
The coach is trying to keep his Tigers focused on how much the Green Wave (3-4, 1-2) have improved this season. Tulane routed Tulsa 62-28 and a rally from a 34-7 deficit in the second half came up just short against then-No. 16 South Florida .
''I wish we could have had one more possession, but that's not how it works,'' said Tulane coach Willie Fritz.
---
Here are some other things to know about Tulane's visit to Memphis:
STARTING STRONG: Already bowl eligible, Memphis's 6-1 start is its best after seven games since 2015 when it opened 7-0. Before 2015, the program's previous best start was in 1963 when the Tigers went 6-0-1 during their first seven games with the tie coming against No. 2 ranked Ole Miss. The 1963 team finished 9-0-1.
SENIORS' STANDARD: With a victory, the Tigers' seniors would improve to 34-13 and becoming the winningest four-year class in the program's history. The 1963 seniors went 33-5-1 from 1960 to `63. Those five losses in the early 1960s included two to nationally ranked Ole Miss squads (ranked No. 1 and No. 6) and two to Mississippi State. Two key seniors have been quarterback Riley Ferguson who has passed for 1,181 yards and 11 touchdowns, and wide receiver Anthony Miller who has 35 receptions for 492 yards and six TDs during the current winning streak. They helped the Tigers score on six straight possessions to rally against Houston.
WATCH OUT: Tulane senior cornerback Parry Nickerson has been named one of 13 semifinalists for the Jim Thorpe Award. Nickerson is the only American Athletic Conference representative. Nickerson has 36 tackles, four pass breakups, three interceptions and two tackles for loss this season. His 13 career interceptions rank fourth on Tulane's career chart.
MEMPHIS AND THE RANKINGS: The Tigers have appeared in the AP Top 25 rankings in two of the past three seasons. Before 2015, Memphis had appeared only once: in 2004 the Tigers entered at No. 25 after beating Ole Miss in Oxford, Mississippi, and Chattanooga in consecutive weeks. Memphis dropped out of the polls after having to rally to defeat Arkansas State in Jonesboro to improve to 3-0.
BIG-PLAY WAVE: Of Tulane's 28 touchdowns, 14 have come on plays of 20 or more yards. The six longest plays this season have resulted in touchdowns. There have been rushing TDs of 75, 72 and 58 yards and passing TDs of 73, 62 and 62 yards. Thirty-six plays have resulted in gains of 20 or more yards this season.
---
More AP college football: www.collegefootball.ap.org and https://twitter.com/AP-Top25.
---
---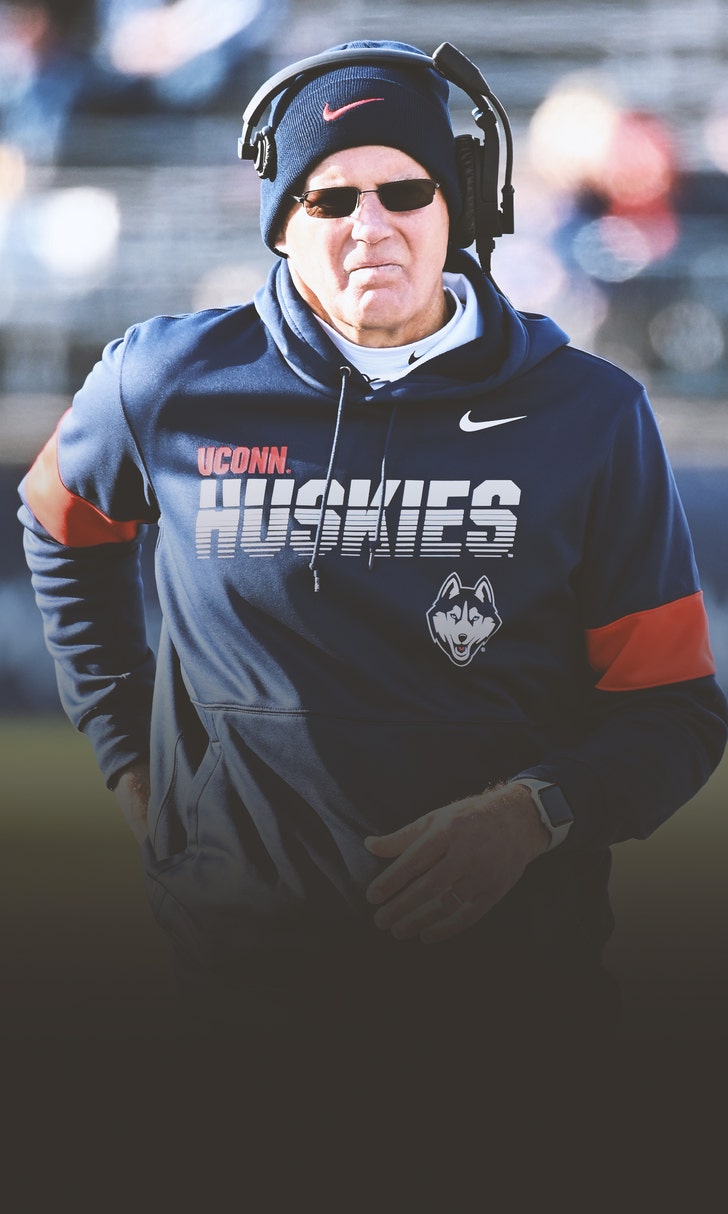 UConn Cancels 2020 Football Season