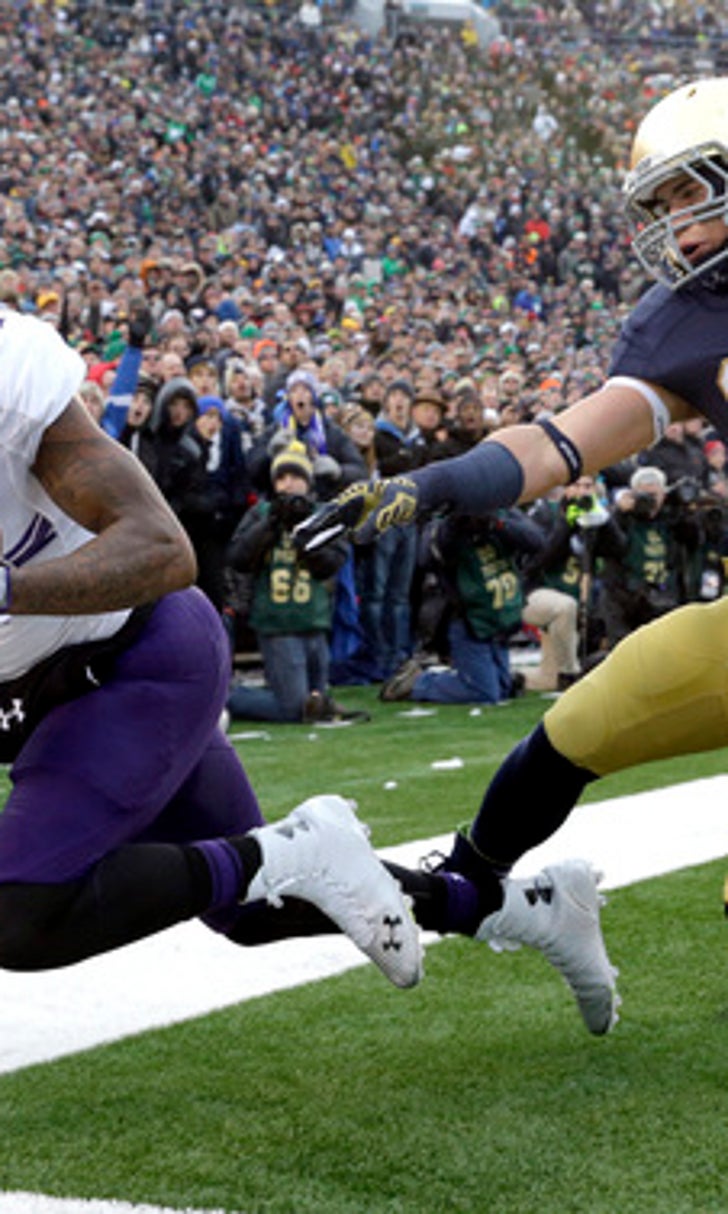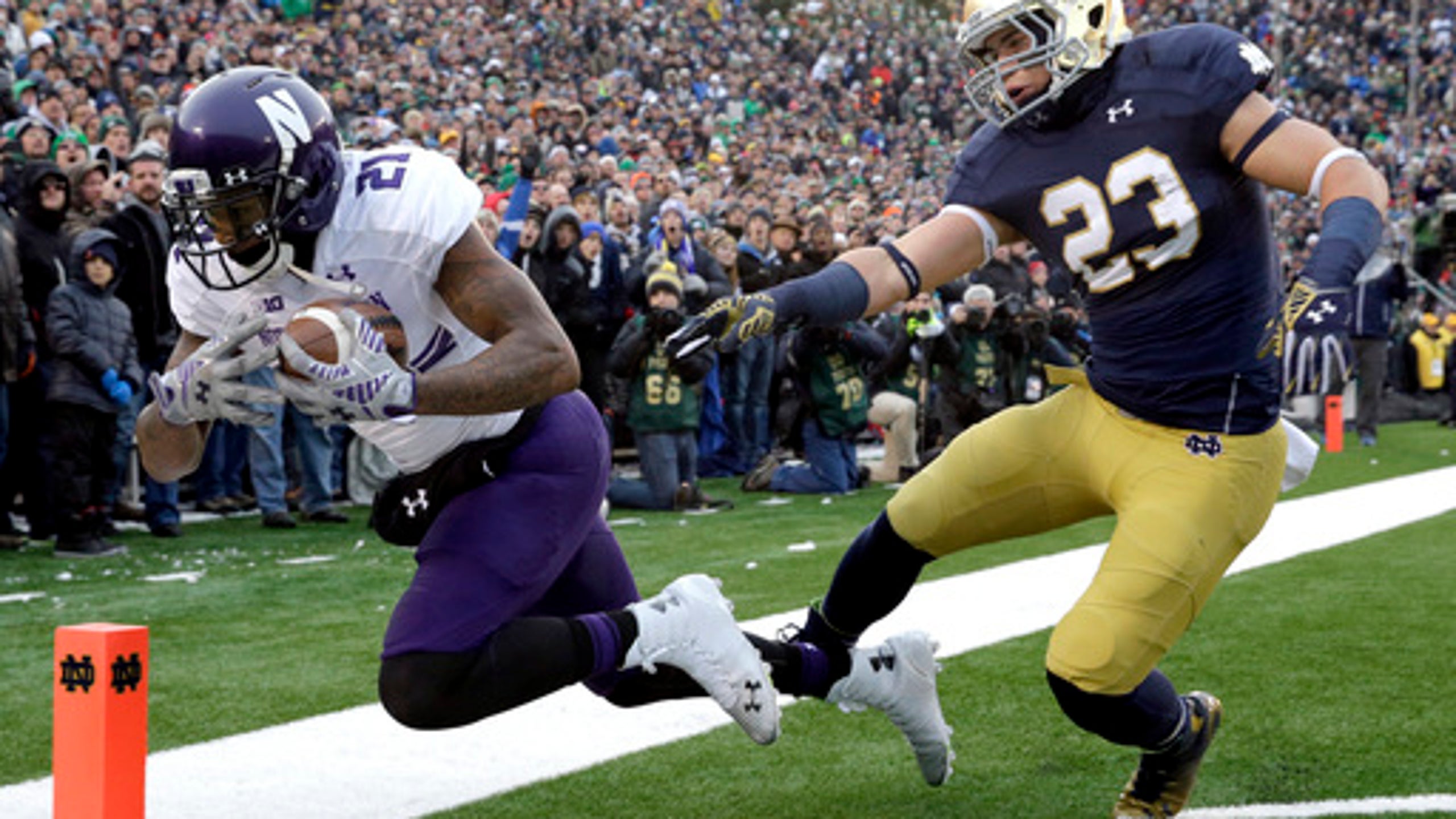 Tranquill brings steady calm to Notre Dame defense
BY AP • September 15, 2017
SOUTH BEND, Ind. (AP) Day in, day out. Consistency is the mantra for Notre Dame safety Drue Tranquill, a mantra which also provides a lofty goal for a team coming off a season plagued by quick starts fizzling to last-minute losses.
With a name like Tranquill, what else could be expected?
After Notre Dame beat Temple to open the season, echoes of the ''traits'' that coach Brian Kelly said characterized the new era of Notre Dame football rang throughout South Bend, only to be dampened by the one-point loss to Georgia a week later. It was a one-possession loss after seven of them last season.
Still, Kelly says that this year is different. And Tranquill agrees.
''A lot of guys can sulk in the fact that we lost and we lost the way that we did, and guys' minds can drift back to last year when we lost a lot of close games,'' Tranquill said. ''I think a captain's job is to bring people back to the present moment, make them trust their training and make them realize what we've done to get to this point.''
The senior missed most of his sophomore season due to an ACL tear after suffering the same injury his freshman season. Since his return to the field in 2016, Tranquill made a name for himself, leading to Kelly announcing him as a captain for the 2017 season. Since then, he's taken off.
Tranquill has not-so-quietly recorded nine tackles in the first two games of the 2017 season, in addition to an interception and a fumble return (the only ones for the Irish yet this season in both categories).
His performance against Georgia was overshadowed by the outcome.
''Losing is losing, and it's unacceptable around here. We can make any excuse in the book. None of them are valid,'' he said. ''You can come out and have a good performance but it's about consistency and it's about being able to bring that week in and week out.''
A year ago, the Notre Dame defense was a mess early on and the coordinator, Brian VanGorder, was let go after four games. This week, Kelly said keeping the defense steady lies in trust as the Fighting Irish (1-1) prepare for Saturday's game at Boston College (1-1, 0-1 ACC).
''Defense is by and large about a confidence and a belief,'' he said. ''Our players believe in what we're doing defensively, have got great confidence in the players around them, that they're going to do their job. So when you have that dynamic going forward, it certainly is going to allow you to continue to grow as a defense.''
Tranquill said that this growth occurs on and off the field.
''(Being a captain) is an opportunity to help your teammates become the best version of themselves,'' he said.
A mechanical engineering major, the senior started a program in 2016, ''5th Quarter,'' to connect with children in the South Bend community. His work in the community landed him on two preseason watch lists, the Lott IMPACT trophy and the Wuerffel trophy, both of which recognize performance on the field and community involvement.
''Seeing it as it's so much bigger than football, I think maintaining that perspective is huge,'' Tranquill said. ''It's so much bigger than me as a player or me as a captain. My coaches talk to me a lot about how, `If you were to leave today, Notre Dame football would go on.'''
Go on it shall, but Tranquill said he has every intention of keeping the defense strong.
''(There's) consistency in our coaching staff and the consistency in guys' desire to come to work on a day to day basis,'' he said. ''It hasn't changed since January, so whenever something's constant like that, I don't expect it to change. It's kind of like equilibrium in engineering.''
---
More AP college football: http://collegefootball.ap.org and https://twitter.com/AP-Top25
---
---