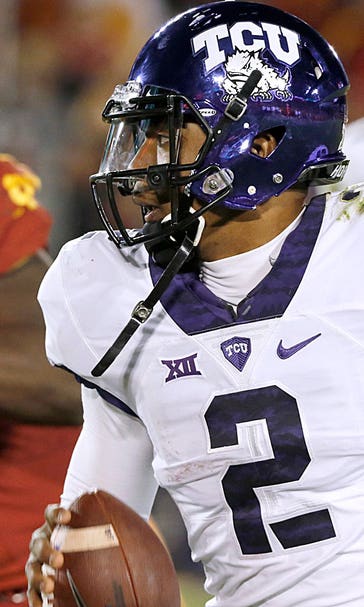 The young Iowa State fan Boykin greeted appears headed to TCU (VIDEO)
October 27, 2015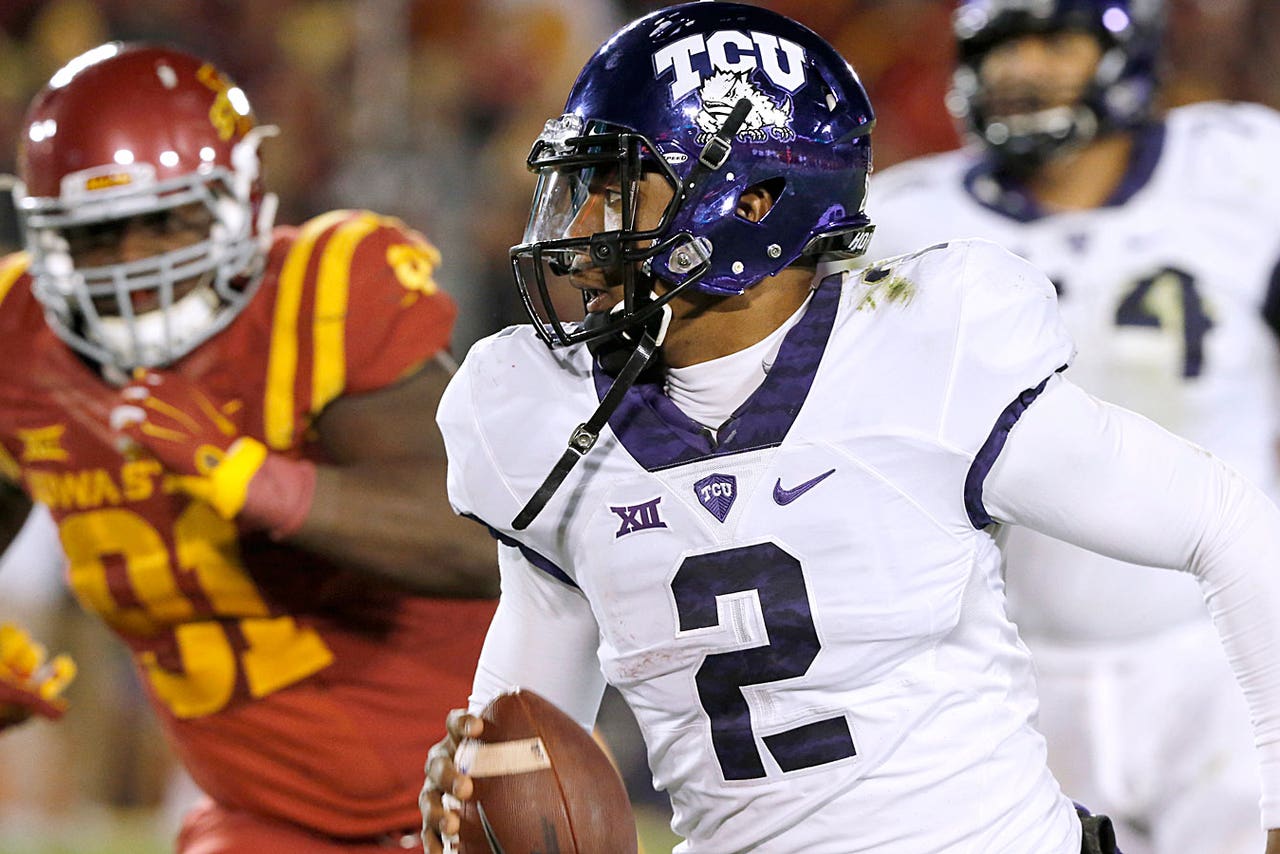 The young girl in a wheelchair that TCU quarterback Trevone Boykin greeted on the field at Iowa State and was captured with in a heartwarming photograph that went viral, might soon get the chance to visit with Boykin again soon.
TCU coach Gary Patterson coyly hinted Tuesday that Abby Faber, the 7-year-old who was diagnosed with spastic diplegia cerebral palsy at age 3 and was on the field for the coin toss, could very well be making her way to Fort Worth.
No. 5 TCU plays a natinally televised game against West Virginia on Thursday night.
"I hear a rumor she might be coming in for this ballgame," coach Gary Patterson said smiling during his weekly press conference. "So if she does, hopefully I'll get an opportunity to meet her and her parents."
When the Horned Frogs played at Iowa State on Oct. 17, Faber was on the field for the coin toss when Boykin, on his own volition, knelt down by her wheelchair and engaged her in a conversation.
Fort Worth Star-Telegram photographer Paul Mosley captured the moment and posted it on his Facebook page. Once Boykin put the photograph on his Instagram account, it quickly went viral. TCU's senior leader was widely praised on television sports programs to the national news for his kindness.
According to the Star-Telegram, shortly after a group of TCU students began an online fundraiser for Faber that brought in more than $15,000 in a few days.
Patterson said his quarterback might have gained more from the experience than the young girl.
"When you give without trying to get something out of it, usually you get a lot more out of it than the person that needed it," Patterson said. "Because they always give back so much."
---
---