Atlantic Coast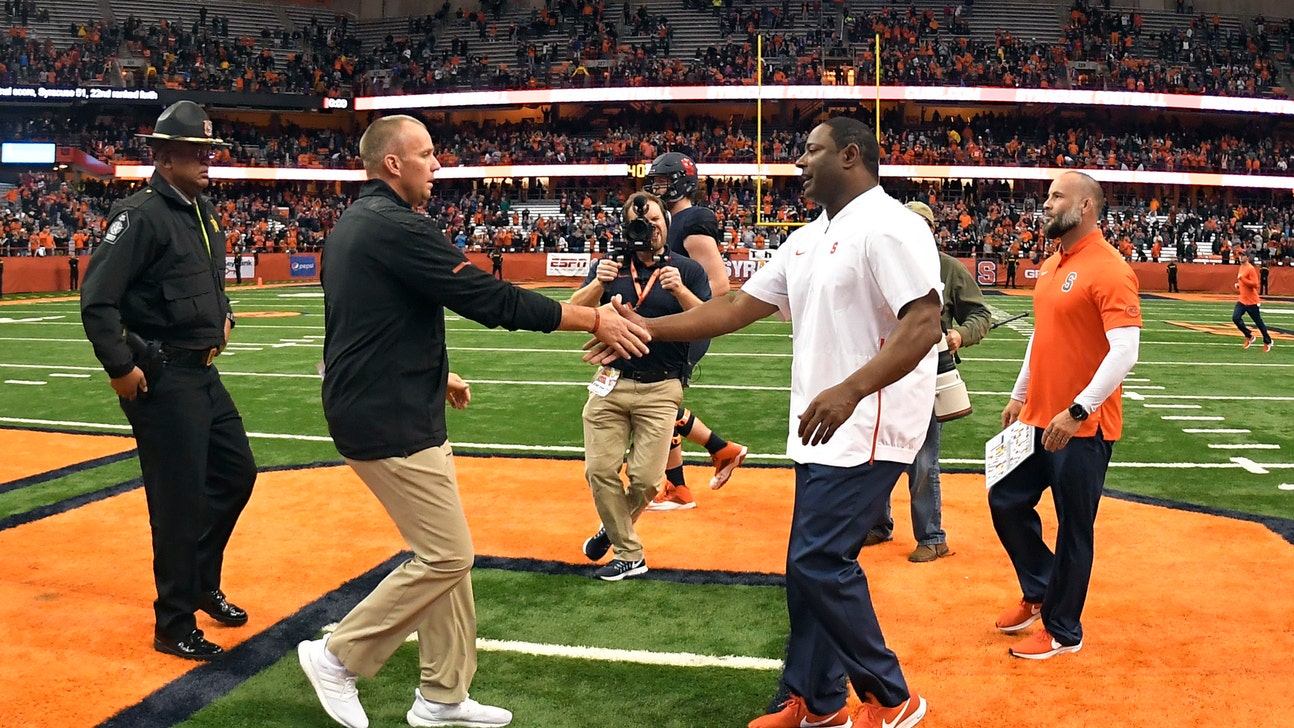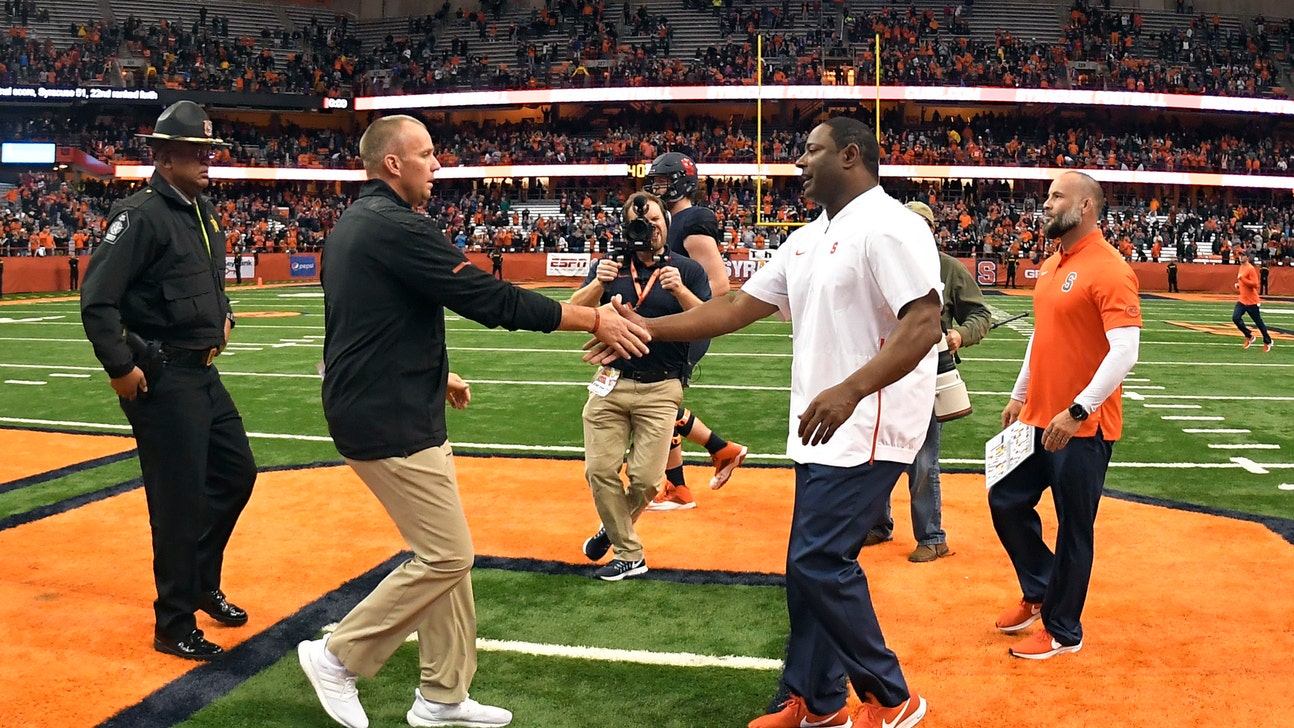 Atlantic Coast
Syracuse looking up after getting ranked No. 22
Updated
Mar. 5, 2020 1:34 a.m. ET
SYRACUSE, N.Y. (AP) — A day after Syracuse moved into the national rankings for the first time in nearly two decades, third-year coach Dino Babers enjoyed a moment of satisfaction and not much more.
"I can appreciate it. Yes, we're here and it's fabulous. It's a heck of an accomplishment," Babers said Monday. "If we win, it will get better."
Syracuse (6-2, 4-2 Atlantic Coast Conference) moved into the AP Top 25 at No. 22 on Sunday, replacing North Carolina State in that position after beating the Wolfpack 51-41 on Saturday night. The last time the Orange were ranked was at No. 14 after defeating Kansas State in the 2001 Insight.com Bowl.
More importantly, the victory made the Orange eligible for the postseason for the first time in five years.
"Excited about where we're at right now," Babers said. "We have an opportunity to be better. I also recognize we need to be consistent, do the things we're doing, or we're not going to be able to be proud of this moment."
The win was the third for Babers over a ranked team __ all at home in the Carrier Dome — since he became head coach of the Orange. It was by far the most important.
A victory two years ago over No. 17 Virginia Tech and the locker room celebration afterward gave Babers and his program positive national exposure, and last year's stunning upset of No. 2 Clemson in prime time on a Friday night had the locker room rocking again.
This time was different. Unbeaten at home and in need of a victory to qualify for a bowl game for the first time in five years, the Orange delivered a scintillating triumph, and the coach had a big hand in it with some deft maneuvering leading up to the game.
Senior quarterback Eric Dungey is the acknowledged leader of the team but at times this season has struggled. That has opened the door for backup Tommy DeVito, and he's twice delivered in clutch situations despite scant game experience. Nine days ago he rescued the Orange in relief of Dungey, throwing for 181 yards and three scores in a double-overtime victory over North Carolina after entering the game with just over 5 minutes left in regulation and Syracuse behind.
In the week leading up to Saturday's game, Babers declined to name a starter and didn't do so until game time after days of intense competition in practice. Dungey got the nod and he responded with perhaps the best game of his stellar career, throwing for 411 yards and three touchdowns and running for another.
"We had to be fair about it," Babers said. "It was extremely thorough, it was extremely fair. There was a true competition."
Dungey surpassed Donovan McNabb (9,950 yards) for the school record for total offense, upping his total to 10,064 yards, the eighth-highest total in ACC history, and he's tied with Philip Rivers for fourth in league history with seven 400-yard games. The performance also boosted his touchdowns responsible for total to 82, 10th all-time in the conference.
If there was any doubt Dungey could throw the long ball accurately, he demonstrated that notion might be amiss. Early in the game he completed an 82-yard scoring pass to Nykeim Johnson, hitting the sophomore in stride with a throw that traveled 55 yards in the air. It was part of a 24-7 first-quarter blitz that also included completions of 24 yards to freshman Taj Harris, a 45-yarder to Jamal Custis, and a 20-yard TD to Custis in the right corner of the end zone.
DeVito did play one series, and he joined Dungey in the celebration after Johnson's catch, an indication of what Babers has established in his third head coaching job.
"He (Dungey) was really locked in and really focused," Babers said. "It really showed up. I told you. That guy's a warrior. When he's playing like that, there's nobody better."
The initial College Football Playoff rankings will be released Tuesday night and Clemson will be among the top four teams as the Tigers seek their fourth straight chance to play for a national title. That the Orange nearly upset the ACC's top team on the road, leading until the final minute of a four-point loss, can serve as a constant reminder about the possibilities that lie ahead.
Syracuse plays at Wake Forest (4-4, 1-3) on Saturday, then finishes the season against Louisville (2-6, 0-5) at home, No. 3 Notre Dame (8-0) at Yankee Stadium, and No. 24 Boston College (6-2, 3-1) on the road.
A strong finish should give the Orange a shot at a top bowl game.
"There's room for improvement and we need to be desperately seeking that improvement," Babers said. "I don't think we're happy where we're at and I really mean that. There's no reason we have to stop now. Our journey's not over."
---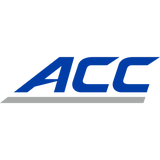 Get more from Atlantic Coast
Follow your favorites to get information about games, news and more
---