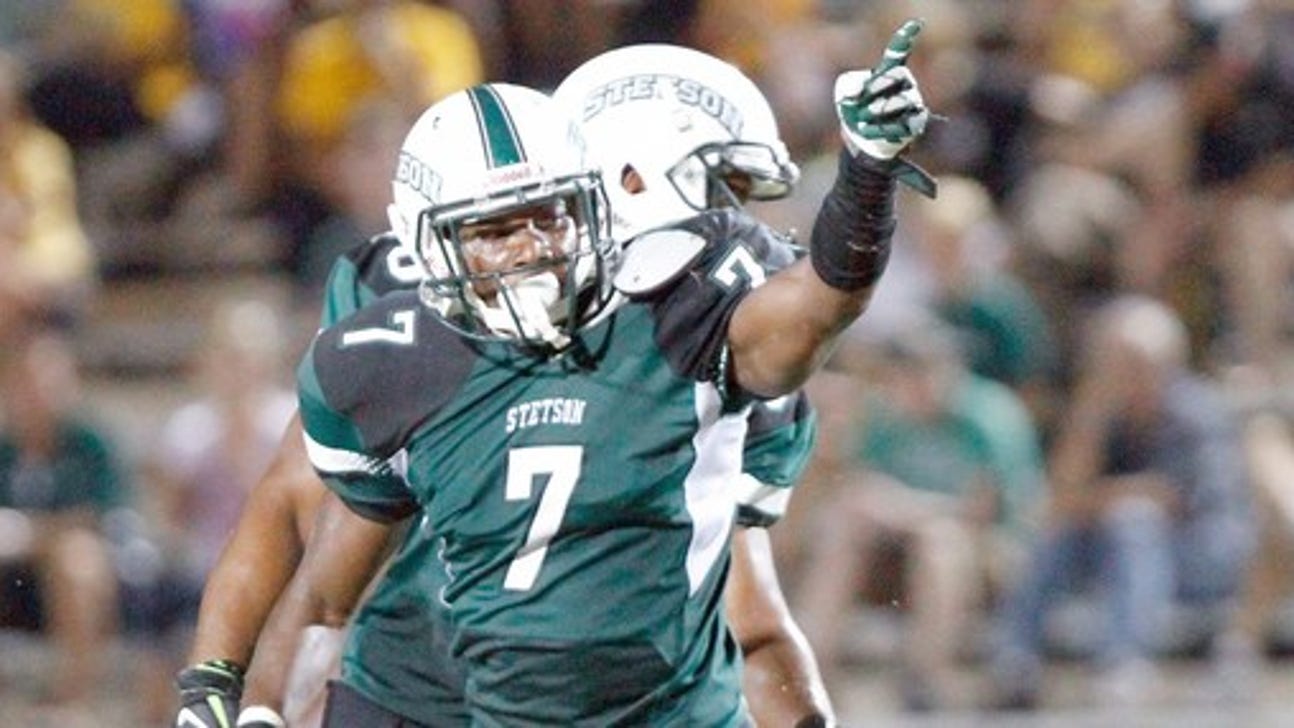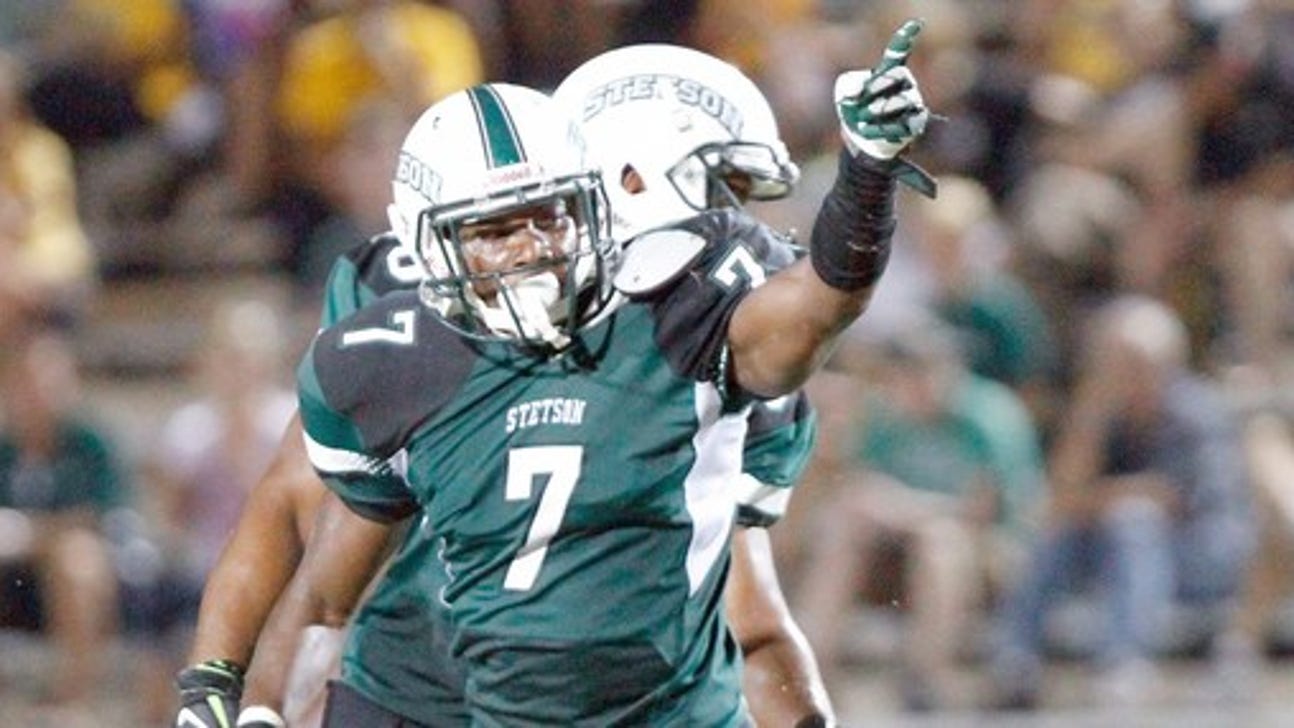 Stetson's Payne gains three-peat in PFL awards
Published
Nov. 28, 2016 1:27 p.m. ET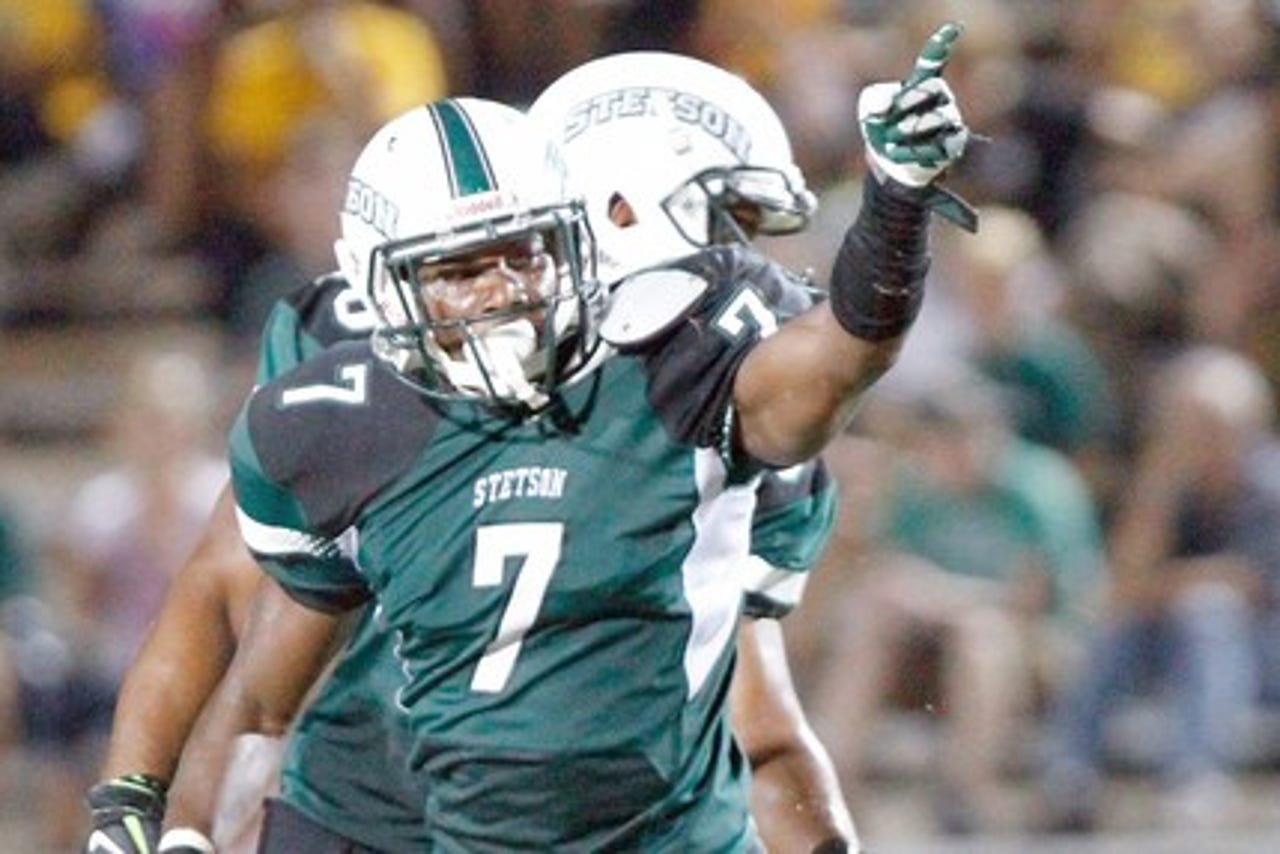 (STATS) - Stetson safety Donald Payne was named the Pioneer Football League's defensive player of the year Monday, becoming the first three-time winner of any of the FCS league's major awards.
PFL champion San Diego had two winners, running back Jonah Hodges named the offensive player of the year and Dale Lindsey the coach of the year. Drake place-kicker and punter Josh Lee was tabbed the special teams player of the year.
Davidson quarterback Stockton McGuire and Marist defensive lineman Peter Delatour were the freshman offensive and defensive players of the year.
Payne, a fifth-year senior, had 114 tackles in 10 games this season, leading the PFL in tackles per game (11.4) and with 85 tackles in league games. He also had 14.5 tackles for loss, three sacks, two fumble recoveries, three forced fumbles, one interception, one pass breakup, six quarterback hurries and three blocked kicks in a well-rounded season.
Hodges, also a fifth-year senior, has 1,361 rushing yards and 20 touchdowns in 11 games, including the win at Cal Poly this past Saturday, which was the first ever for the PFL in the FCS playoffs. His 176.6 all-purpose yards per game rank fourth nationally.
The PFL's postseason awards continue Tuesday with the all-league team.
---