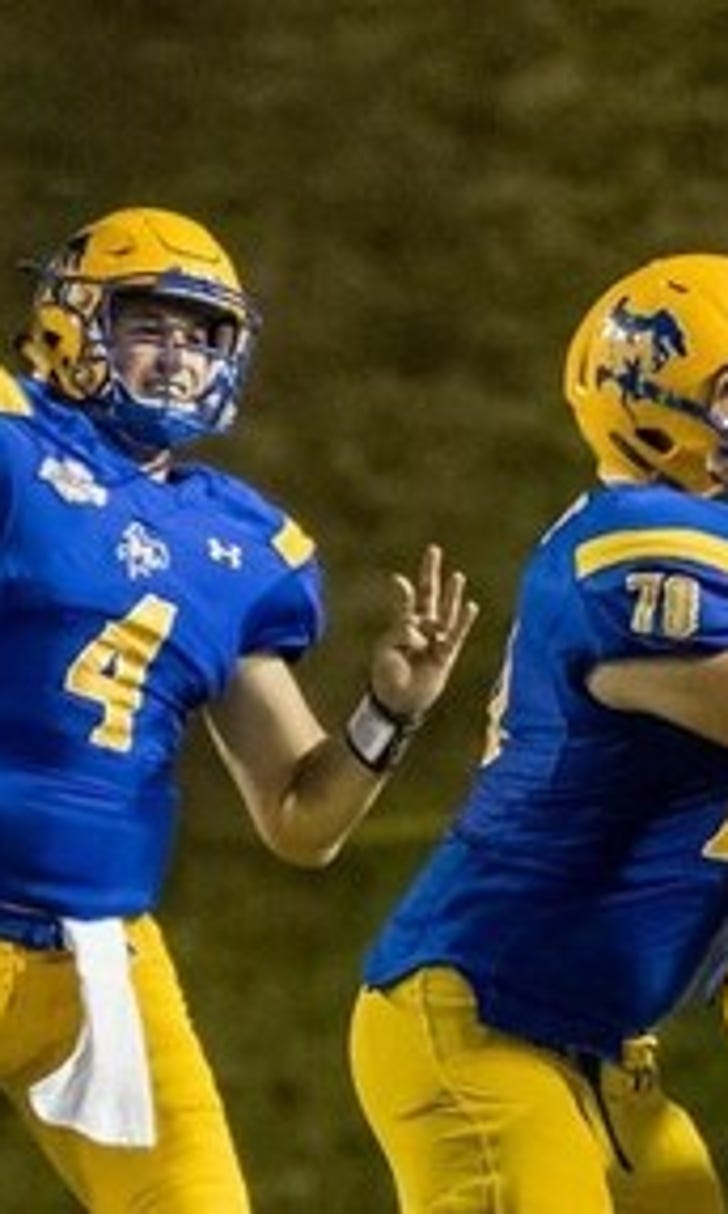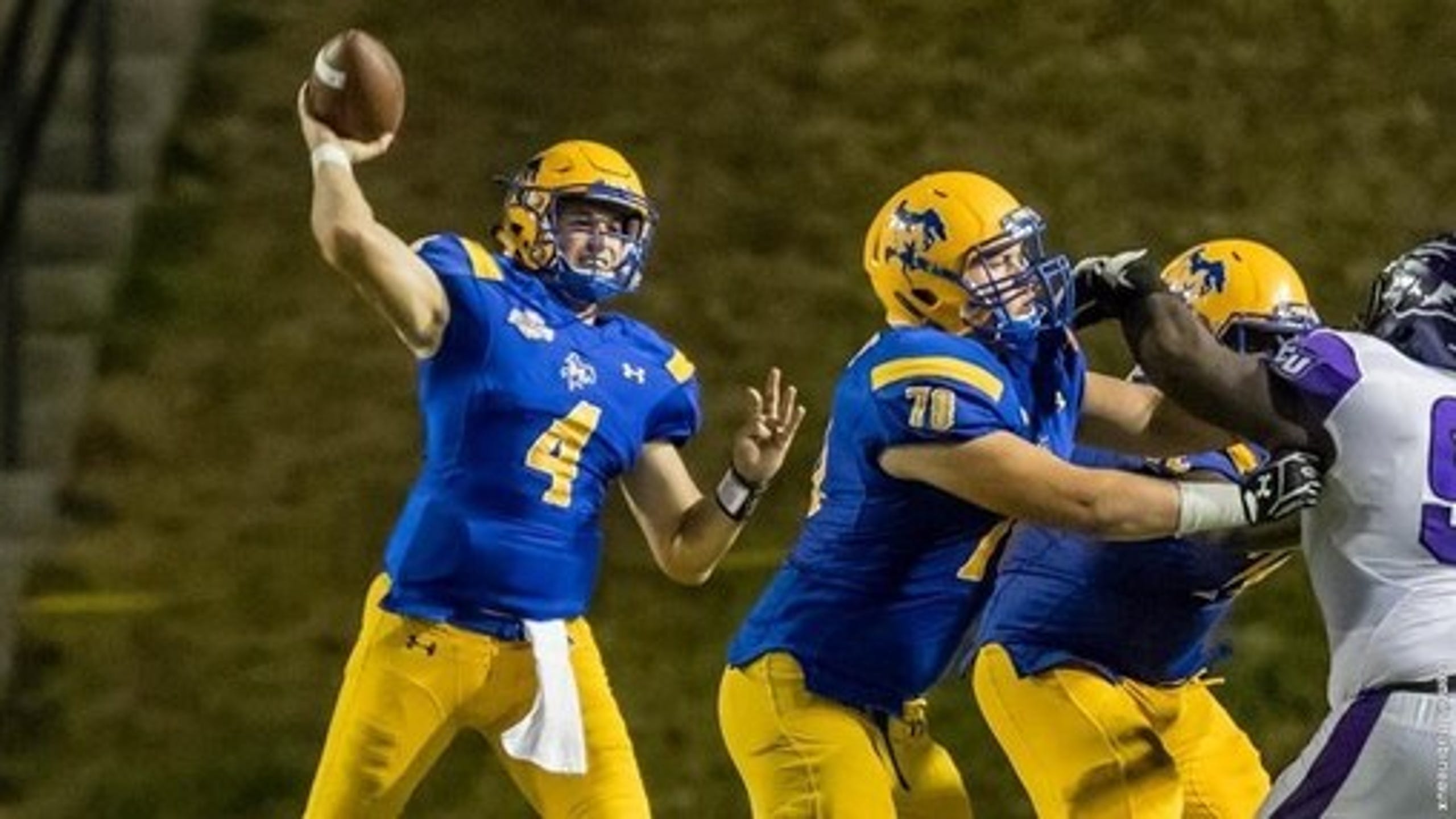 Southland Conference spring outlook
February 28, 2018
(STATS) - The Southland Conference race was strong last season and should get even hotter this year.
Central Arkansas, which swept its way to the title, and FCS playoff semifinalist Sam Houston State might come back to the pack this season following the loss of dominant quarterbacks. Other programs are anxious to reel them in, too.
Nicholls played its way into the postseason for the first time in 12 years, McNeese thought it should have been there and Southeastern Louisiana has been in the picture in recent years as well.
Following is a look across the Southland with spring practices underway in college football:
---=
ABILENE CHRISTIAN
HEAD COACH: Adam Dorrel (2-9, one season; 78-17 overall)
2017 RECORDS: 2-7, 2-9 Southland (8th)
SPRING PRACTICES: March 1-April 6
WHAT TO KNOW: The Wildcats hope Dorrel is in it for the long haul, but he wants to expedite the program's growth. He's signed 15 junior college or Division I transfers already, with the possibility of a couple more linemen after spring practice. In his second season, everybody should feel more comfortable in Dorrel's system. Veteran quarterback Dallas Sealey has transferred out of the program, having lost the starting job to gunslinger Luke Anthony. The Wildcats getting better up front will aid Anthony's development as a sophomore. They return 10 starters - five on each side of the ball.
---=
CENTRAL ARKANSAS
HEAD COACH: Nathan Brown (first season)
2017 RECORDS: 10-2, 9-0 Southland (1st)
SPRING PRACTICES: March 3-April 7
WHAT TO KNOW: The Southland champs disappointed in the playoffs while former coach Steve Campbell was said to be preoccupied with the South Alabama opening. He departed right after the season and is succeeded by Brown, who starred at quarterback as a Bear. His offensive coordinator is former Abilene Christian coach Ken Collums. The Bears are replacing numerous seniors, including quarterback and Southland player of the year Hayden Hildenbrand, leaving just nine returning starters (four on offense and five on defense). Linebacker Raphael Garner will start after missing last season and the defensive line is stout. On offense, running backs Kierre Crossley and Carlos Blackman will hope the line solidifies quickly.
---=
HOUSTON BAPTIST
HEAD COACH: Vic Shealy (8-35, four seasons; 38-53-1 overall)
2017 RECORDS: 1-10, 0-9 Southland (11th)
SPRING PRACTICES: March 26-April 20
WHAT TO KNOW: The Huskies hope new coordinators - Zach Kittley on offense and Jeff Mills on defense - will provide a much-needed boost after they suffered a three-win drop to the Southland basement last season. There are only eight returning starters, including just three on offense, so competition will be high this spring. Quarterback Bailey Zappe should be improved after being the starter as a true freshman, but the Huskies averaged under 14 points per game. The most notable loss is All-America linebacker Garrett Dolan. Senior cornerback Derek Broussard, who missed last season, is welcomed back in what could be a solid secondary.
---=
INCARNATE WORD
HEAD COACH: Eric Morris (first season)
2017 RECORDS: 1-10, 1-7 Southland (9th)
SPRING PRACTICES: March 20-April 21
WHAT TO KNOW: Morris, the former Texas Tech offensive coordinator, has replaced Larry Kennan, who brought the Cardinals through their FCS transition and was 20-46 in six seasons. While Morris prefers the pass, only one FCS team surpassed the 19 interceptions thrown by UIW quarterbacks last season. Junior quarterback Sean Brophy, one of nine returning offensive starters, seeks to hold on to the top job. The return of wide receiver Kody Edwards from eligibility issues is a huge boost for the offense. The Cardinals' secondary was lit up last season and seeks improvement in an offensive conference. The defensive linemen are aggressive, so that will help the defensive backs with their improvement.
---=
LAMAR
HEAD COACH: Mike Schultz (2-9, one season)
2017 RECORDS: 2-9, 1-8 Southland (10th)
SPRING PRACTICES: Feb. 22-March 29
WHAT TO KNOW: There were 57 new players among signees, transfers and walk-ons in Schultz's first season last year. This year, everybody is more acclimated in the Cardinals' program as they go through spring practices. Senior quarterback Darrel Colbert Jr., who was hurt midway through the season, is trying to hold on to the top job in a big competition that includes Old Dominion transfer Jordan Hoy. The defense is young, but already experienced with eight returning starters. Cornerback Nate Jones led the Southland with six interceptions.
---=
MCNEESE
HEAD COACH: Lance Guidry (15-7, two seasons; 16-8 overall)
2017 RECORDS: 9-2, 7-2 Southland (Tie/3rd)
SPRING PRACTICES: Feb. 28-March 24
WHAT TO KNOW: McNeese's nine wins (eight Division I opponents) were the most of any eligible team not to make the playoffs. This year, the Cowboys seek to win the Southland title and not leave the decision in the selection committee's hands. Their vaunted defense returns only five starters, but Guidry, also the coordinator, regularly utilized a lot of players last season and linebacker Christian Jacobs returns from injury. The offense loses wide receivers Kent Shelby and Darious Crawley but boasts nine returning starters, led by quarterback James Tabary. Ryan Ross is back after missing last season to rejoin a deep corps of running backs.
---=
NICHOLLS
HEAD COACH: Tim Rebowe (16-18, three seasons)
2017 RECORDS: 8-4, 7-2 Southland (Tie/3rd)
SPRING PRACTICES: Feb. 28-March 24
WHAT TO KNOW: The pieces are in places for the Colonels to challenge for the Southland title and a top 15-type of national ranking. Not only are eight starters returning on each side of the ball, but all 10 of their players who earned a former of all-conference honors are back. The biggest area of concern is the defensive line, which lost two starters and two key backups. Junior quarterback Chase Fourcade needs improvement in his third season as the starter, and a bevy of returning skill position players should make that happen. The defense struggled to force turnovers, leading to the team's negative-13 margin.
---=
NORTHWESTERN STATE
HEAD COACH: Brad Laird (first season)
2017 RECORDS: 4-7, 4-5 Southland (Tie/6th)
SPRING PRACTICES: March 16-April 21
WHAT TO KNOW: During the spring, Laird, a former record-setting quarterback at Northwestern State, and new coordinators Brad Smiley (offense) and Mike Lucas (defense) will install new schemes and try to build on some late-season success. It starts up front and the Demons return solid veterans on the offensive line, led by second-team All-Southland guard Chris Zirkle, and at defensive end. Quarterback Clay Holgorsen helped spearhead wins in three of the final four games. The defense must tighten at linebacker, where there were big graduation losses, and cornerback.
---=
SAM HOUSTON STATE
HEAD COACH: K.C. Keeler (46-12, four seasons; 220-85-1 overall)
2017 RECORDS: 12-2, 8-1 Southland (2nd)
SPRING PRACTICES: TBA (spring game is April 12)
WHAT TO KNOW: Many people probably forecast a drop-off for the Bearkats following the loss of key senior standouts, including quarterback and two-time STATS FCS Walter Payton Award winner Jeremiah Briscoe. Yet coach K.C. Keeler returns 15 starters (seven on offense and eight on defense) from the program's fifth national semifinalist in the last seven seasons. New offensive coordinator Ryan Carty arrives from New Hampshire to work with transfer QB Mike Dare and infuse a heavier run game led by Remus Bulmer. After the Bearkats allowed over 31 points per game, they need to play with more discipline defensively.
---=
SOUTHEASTERN LOUISIANA
HEAD COACH: Frank Scelfo (first season)
2017 RECORDS: 6-5, 6-3 Southland (5th)
SPRING PRACTICES: March 13-April 21
WHAT TO KNOW: There's no rebuilding job going on, the 59-year-old Scelfo said he expects the Lions to win immediately. They had one of the nation's top rushing attacks last season and should get an even better campaign out of running back Julius Maracalin, who was plagued by injuries as a junior. Incumbent quarterback Lorenzo Nunez faces competition from Fresno State transfer Chason Virgil. The defense suffered big losses at linebacker and in the secondary and returns only four starters overall. The most important priority of spring practices, however, is for the players to acclimate themselves to the new staff and their systems.
---=
STEPHEN F. AUSTIN
HEAD COACH: Clint Conque (21-25, three seasons; 126-84 overall)
2017 RECORDS: 4-7, 4-5 Southland (Tie/6th)
SPRING PRACTICES: March 26-April 21
WHAT TO KNOW: With nearly the entire starting lineup back - the defense lost two starters, the offense none - the Lumberjacks hope to be one of the conference's more improved teams this year. Also returning is season-opening quarterback Foster Sawyer, who was lost after four games and had knee surgery, and safety Trey Ramos, who's coming off a broken leg. Sawyer will team again with talented wide receiver Tamrick Pace. One of the points of emphasis is getting better at the line of scrimmage, as the Lumberjacks struggled to run the ball and to prevent the run.
---
---