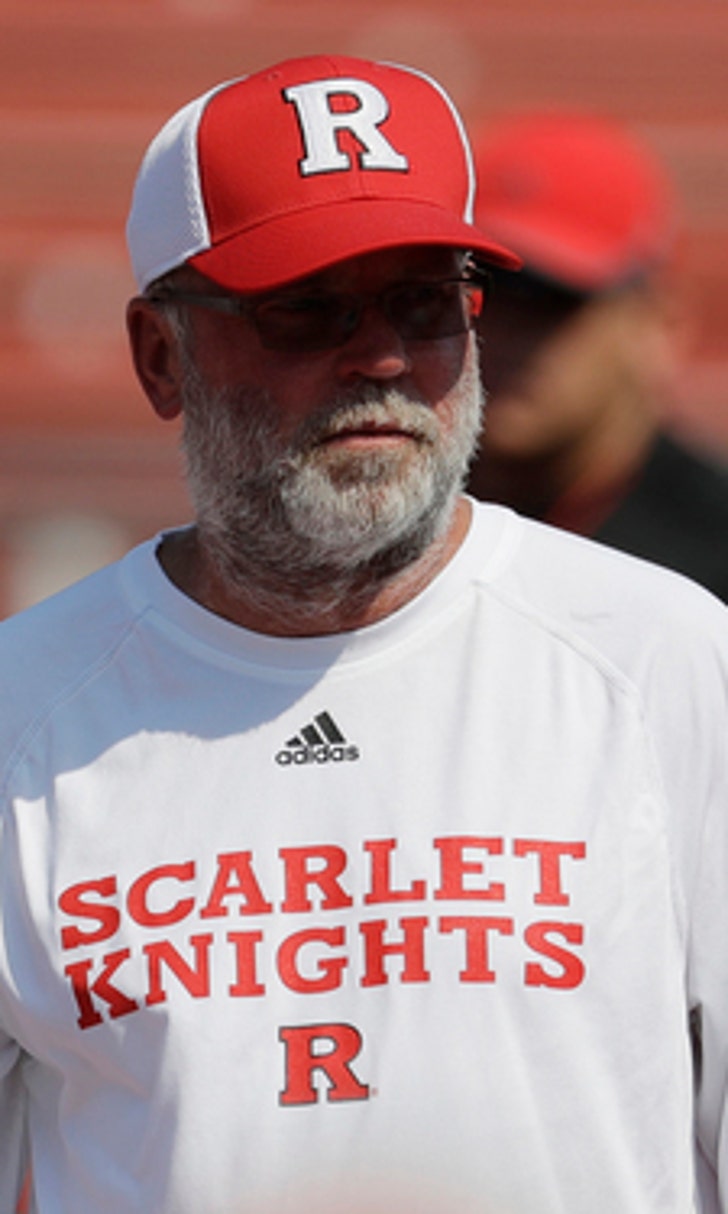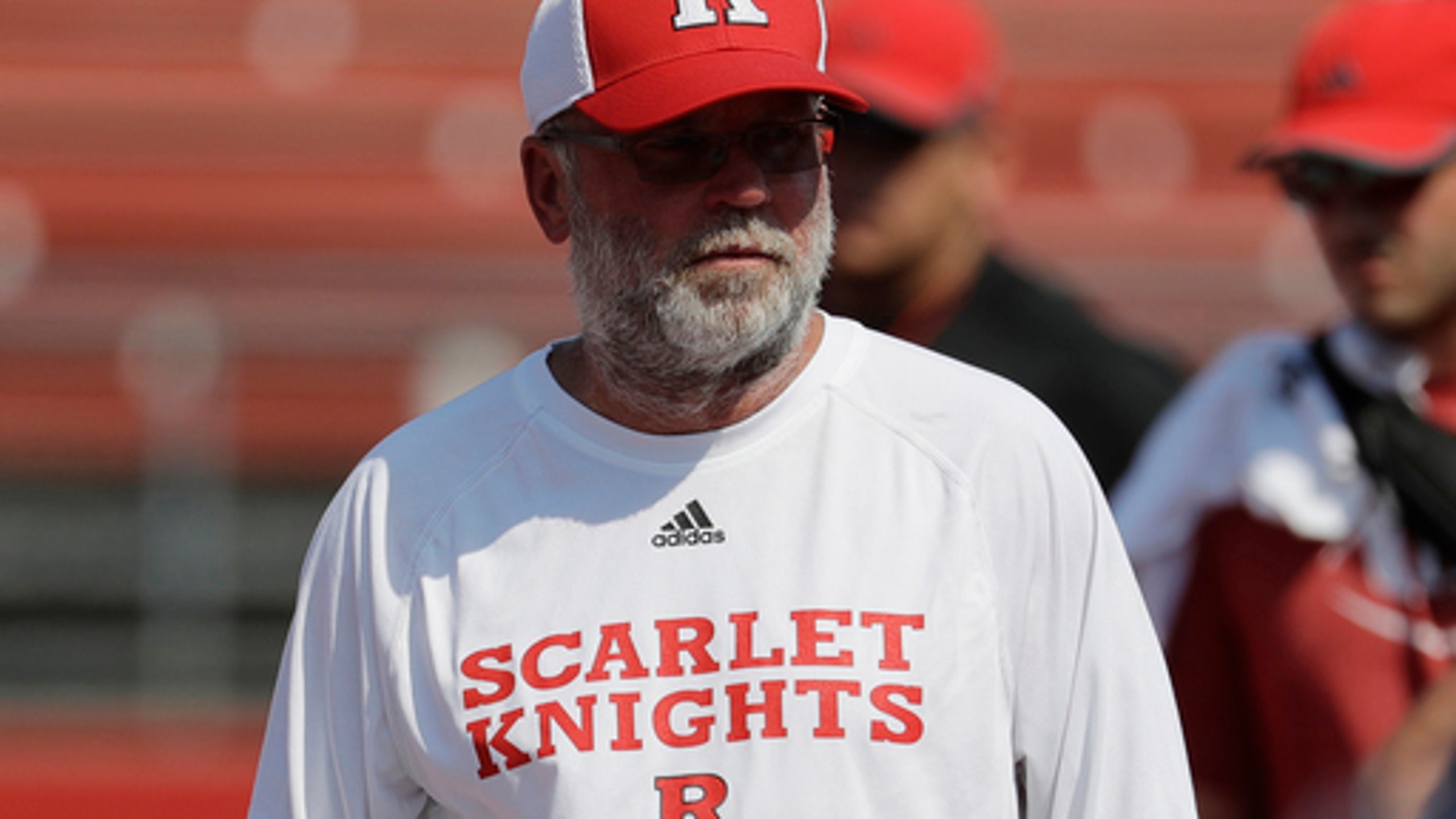 Rutgers and Morgan State look to get first win of season
BY AP • September 15, 2017
PISCATAWAY, N.J. (AP) This was the season that Rutgers was supposed to take the next step under second-year coach Chris Ash.
Two games into the season, the Scarlet Knights have to be concerned about a step in the wrong direction after losses to then-No. 8 Washington and Eastern Michigan, which was supposed to be a win on Rutgers' schedule.
The Eagles stunned Rutgers last week for their first win against a Big Ten Conference team and first win in 59 tries against a Power Five school.
It's left the Scarlet Knights facing a must-win against Morgan State (0-2) before heading into a grueling nine-game conference schedule. Rutgers was 0-9 in the league last year.
''We have to get better. I mean, that's what it is,'' Ash said. ''We looked at that after game one and unfortunately we didn't do it in all phases but we have to get that done this week.''
Morgan State has yet to score in losses to Towson and Albany, but it has played well defensively before wearing down in the second half.
Coach Fred Farrier said both games were winnable. He hopes the Scarlet Knights look past his team toward a road opener in Nebraska.
''At the same time they are 0-2 and they have to find a way to get a win,'' he said. ''They got beat last week by a team in Eastern Michigan, who by all accounts is another game on paper that Rutgers should win, a Big Ten team versus a Mid-American Conference team and that team came in there and beat them. I think there is a lot of pressure on their coaching staff to find a way to get a win, as it is with our team to get a win.''
Rutgers has not started a season with three straight losses since 2008, a year they finished 8-5 under Greg Schiano.
Ash insisted his team prepared hard for Eastern Michigan and plans to do the same for Morgan State. It did not take the Eagles lightly.
''The end of the day we didn't make the plays we needed to; they did.'' Ash said. ''It was not one of our better performances like we want, but we're not going to slight Morgan State. We didn't slight Eastern Michigan.''
''We have to take pride in our consistency in our performance and that's our goal,'' Ash said. ''We call it the mystery. Every coach's mystery is how do you get your team to perform, take pride in that performance and do it consistently every snap, every game, regardless who you play, where you play them, what the situation is.''
Here are some things to watch on Saturday:
COACH KILL
Scarlet Knights offensive coordinator Jerry Kill is expected to call the plays. He was hospitalized last weekend after suffering a seizure. He was back at practice on Tuesday. The former Minnesota head coach has battled epilepsy for almost two decades and he had to leave the coaching ranks during the 2015 season because of his illness. He was hired by Ash in the offseason.
NO OFFENSE
Morgan State is being led by redshirt junior quarterback Elihaj Stanley. The transfer from Tyler Junior College in Texas has been forced to throw 86 times in the first two games with the Bears generating little on the ground. He has completed 41 passes for 355 yards and three interceptions. Farrier wants his quarterback to throw about 25 times a game.
PLAYING TWO WAYS
Fifth-year senior Myles Nash played on both sides of the ball last weekend against Eastern Michigan. He started at tight end and took a few snaps at defensive end. He has alternated between his positions in his first few seasons at Rutgers but this was the first time he played both offense and defense. Coach Chris Ash said he used Nash on defense because injuries created a depth issue there.
EXTRA POINTS
Rutgers is 13-0 against MEAC teams, winning by cumulative 558-88 margin. It defeated Howard 52-14 last season, and beat Morgan State 38-0 in last meeting in 2008. ... Coming off a broken end that ended his 2016 season, Janarion Grant leads Rutgers with 11 catches for 111 yards and a touchdown.
---
More AP college football: http://collegefootball.ap.org and https://twitter.com/AP-Top25
---
---