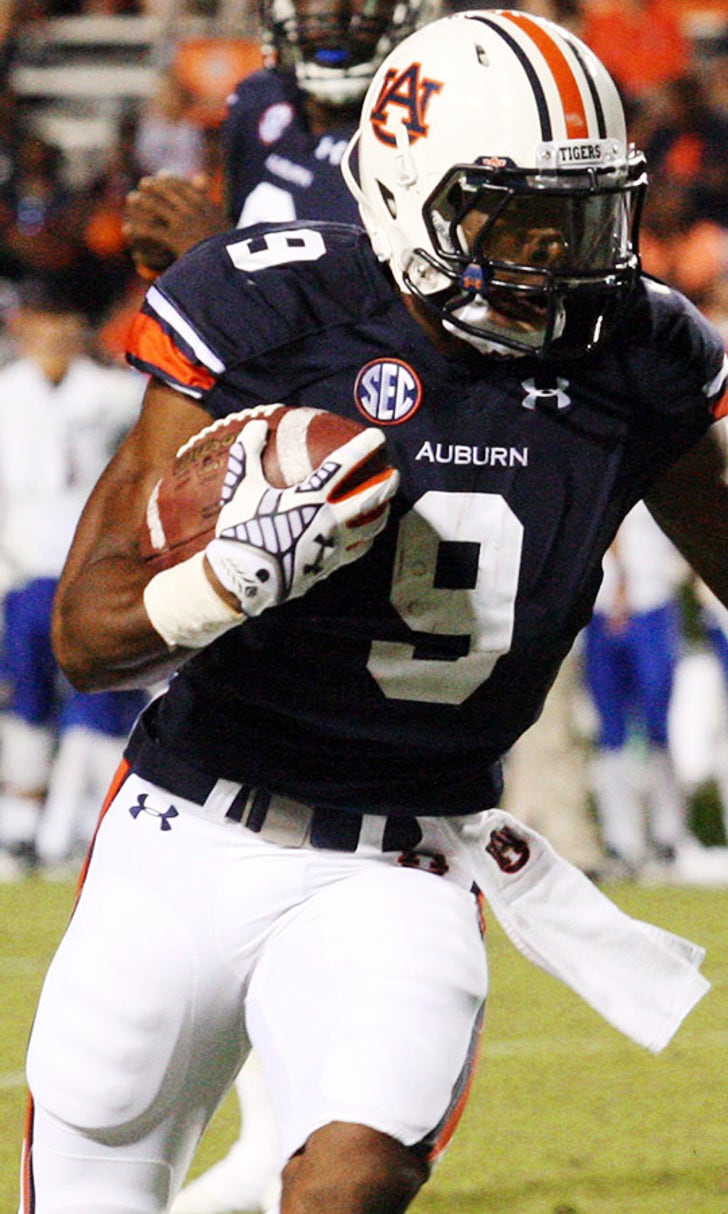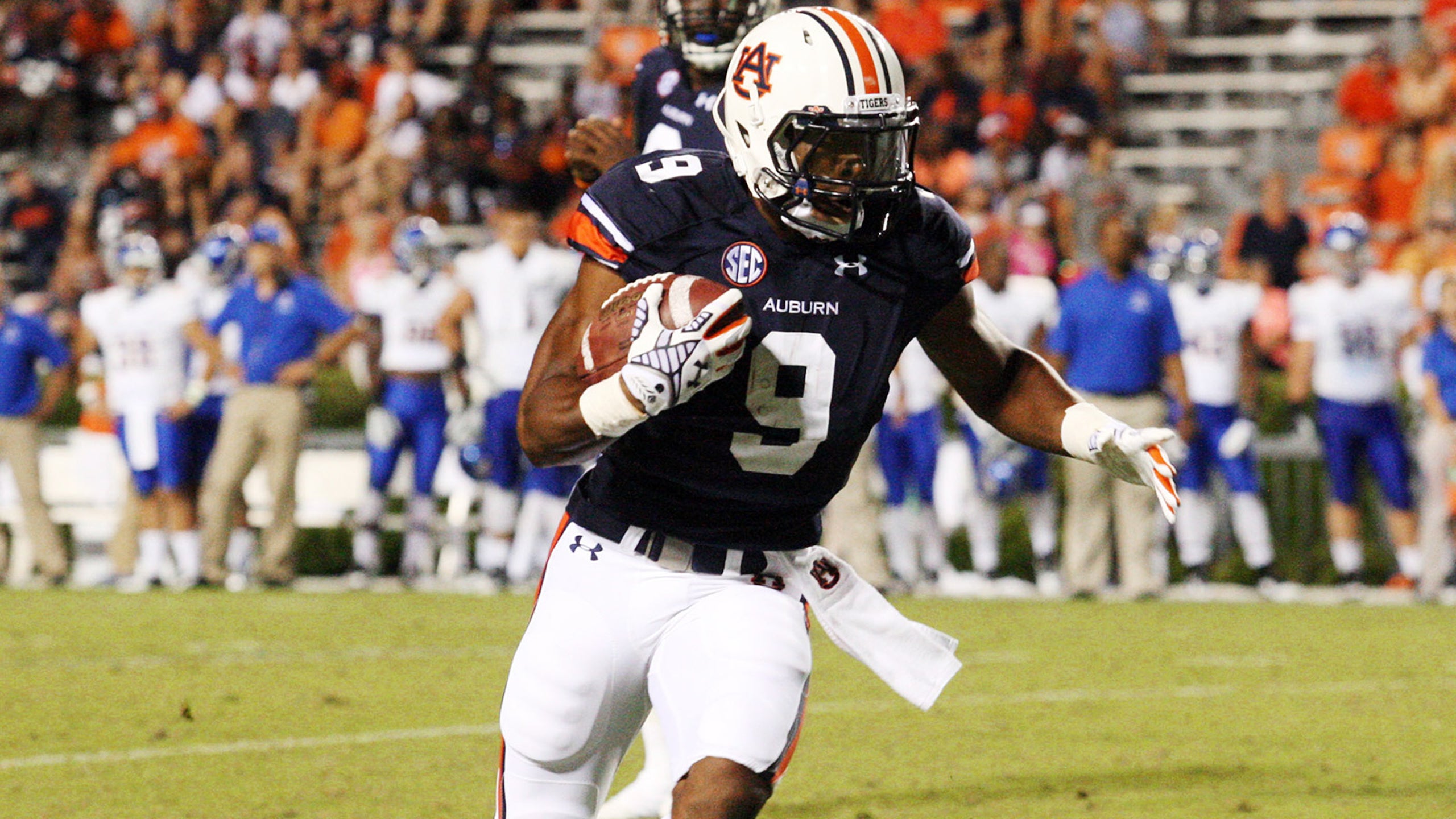 Robinson currently third on Auburn's running back depth chart
BY foxsports • August 14, 2015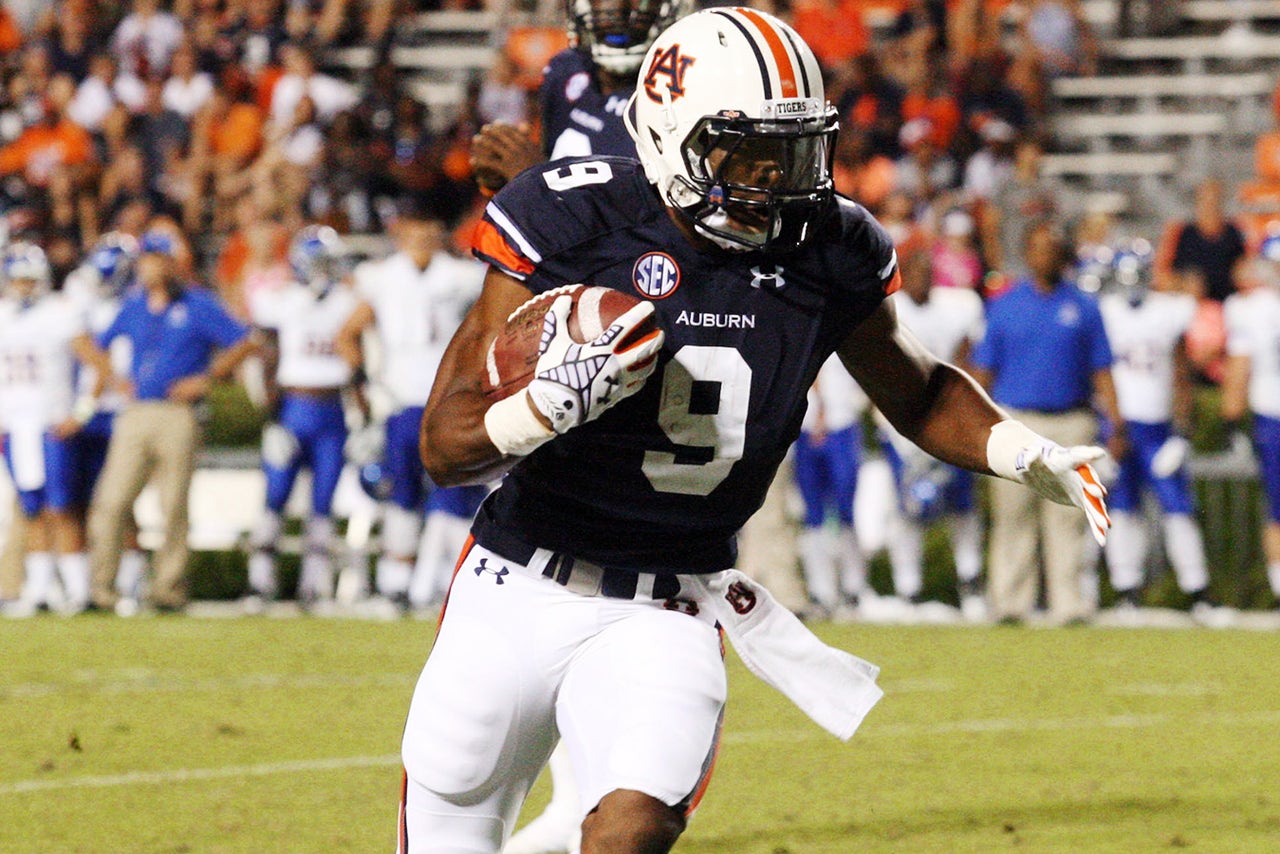 With Jovon Robinson arriving at Auburn this fall as the top junior college recruit in the country, the assumption among most fans and media members was that he'd ascend to the top of the depth chart and have a chance to put up huge numbers as the Tigers' feature back this season.
But running backs coach Tim Horton told the media Friday morning that two backs are competing for the right to start the season opener against Louisville on Aug. 5 -- and Robinson isn't one of them.
"Right now I would say that Roc Thomas and Peyton Barber have earned the right to play and so they're both going to play," Horton said, according to AL.com. "Now, who is going to be in there first? I couldn't tell you, to be honest. I don't know that's really important, but both of those guys have earned that right, and they'll both play. They've both been very good."
When asked about Robinson, Horton indicated to AL.com that he still has work to do to find his way into the backfield rotation.
"He had the worst start of those four initially, but he's starting to come on," Horton reportedly said. He also implied that Robinson might not be meeting expectations off the field, reportedly saying, "There's a certain standard and professionalism we want our groups to perform at, whether that's being on time for a meeting or paying attention when you're not playing or whatever it might be," Horton said. "Some kids it's real easy for them ... and some it probably hasn't been demanded of them in the past, but it is now."
Horton's comments backed up those earlier in the week by offensive coordinator Rhett Lashlee, who said that Thomas, a sophomore who's more of a speed back, has been the "most consistent" and "steadiest" running back thus far. Thomas had 43 carries last year for 214 yards and two touchdowns, while Barber, a redshirt sophomore, had 10 carries for 54 yards in a garbage-time role.
---
---