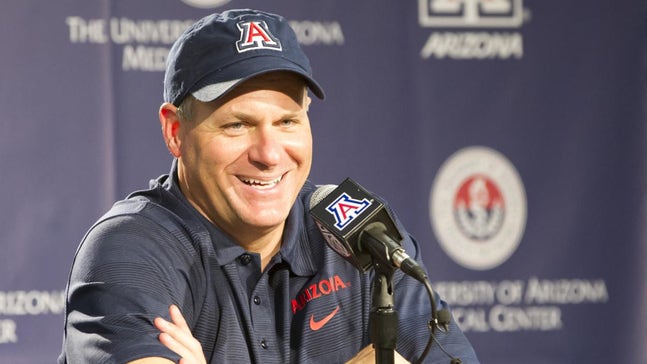 RichRod let team do yoga to find 'inner peace' or 'kumbaya moment'
Published
Nov. 4, 2015 3:24 p.m. ET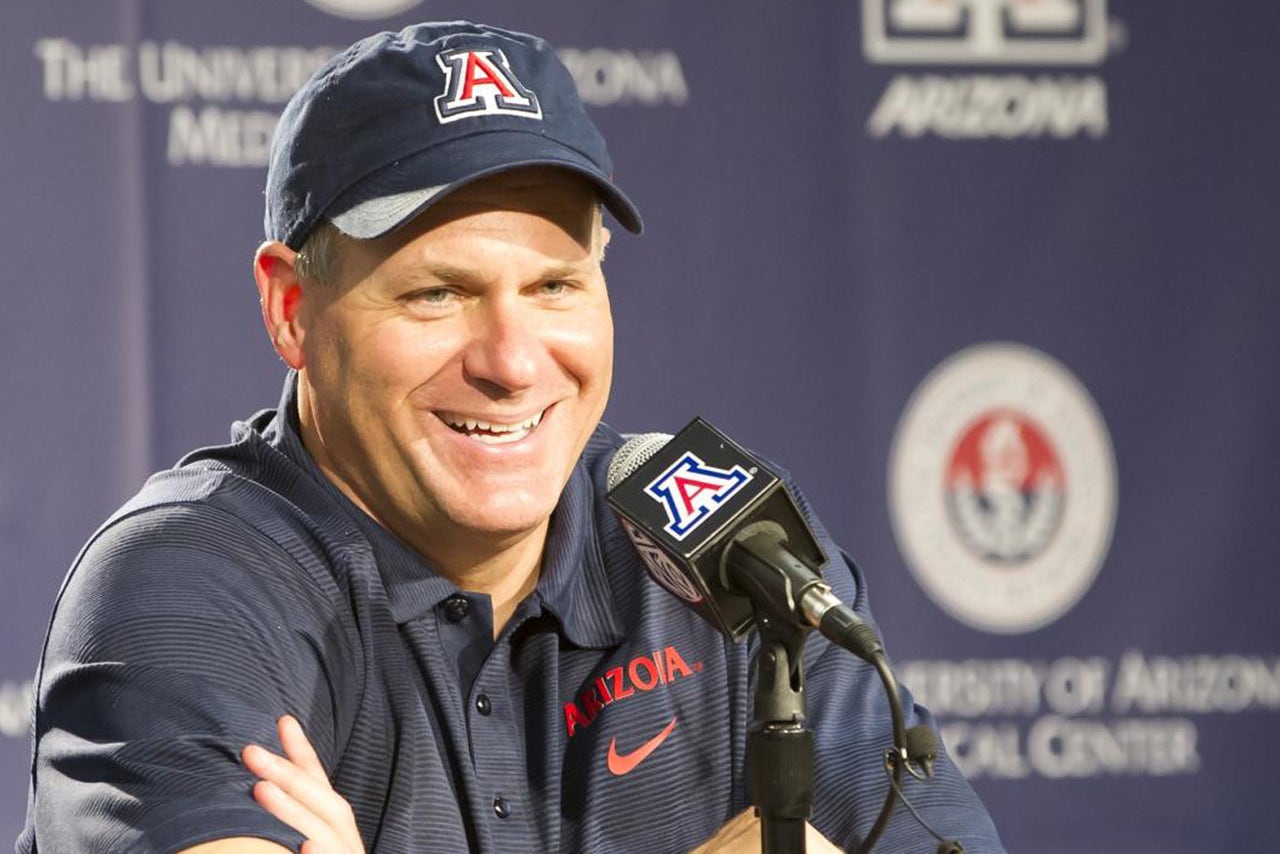 Arizona football head coach Rich Rodriguez knows it's not easy to lose. The Wildcats are now 5-4 through nine games, ranked 5th in the Pac-12 South.
After winning the division and earning a chance to play for the conference championship last season, 2015 has been a mighty struggle. Perhaps that's why Rich Rodriguez is making moves to change up the chemistry with his program. According to Zack Rosenblatt, Rodriguez allowed his team to do yoga rather than lift weights earlier this week.
"Maybe find their inner peace," said Rodriguez, via Rosenblatt. "Have a kumbaya moment." 
Arizona plays USC this weekend; USC has won two games in a row under interim head coach Clay Helton.
(h/t Tucson Star) 
---