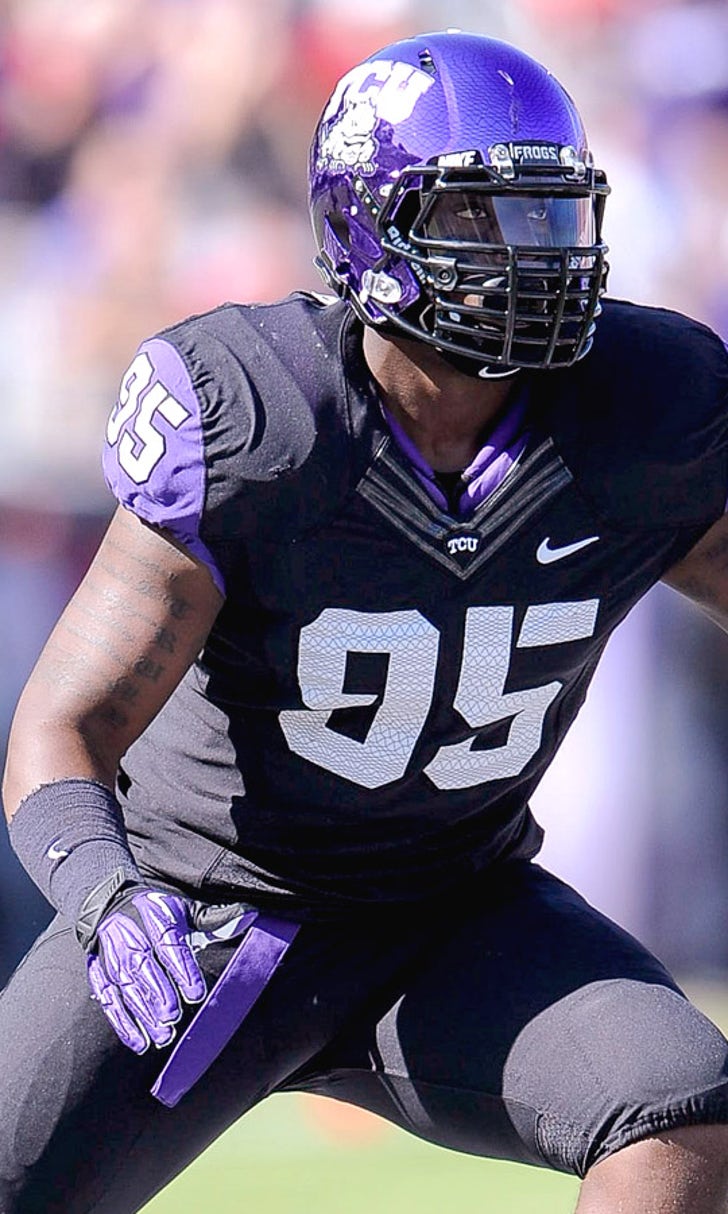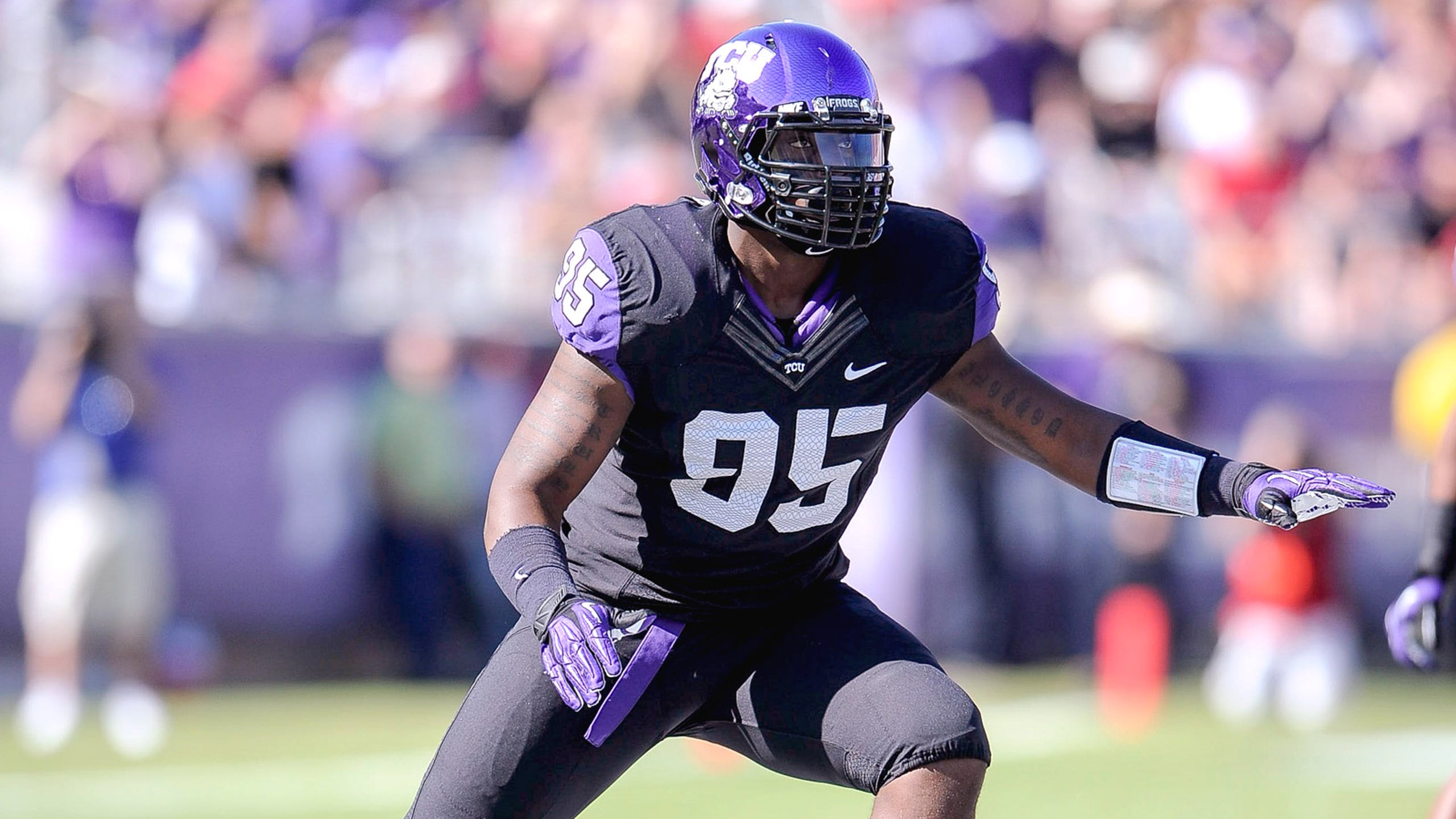 Report: TCU's Devonte Fields unlikely to be allowed back in program
BY foxsports • August 5, 2014
TCU released a statement Tuesday stating that defensive end Devonte Fields remains "separated" from the school, but a report out of Fort Worth, Texas, said it is unlikely the defensive end will ever play for TCU again.
Fields was suspended by the team on July 22 after an ex-girlfriend filed an assault complaint. He surrendered to authorities two days later and released on bond.
FOX Sports Southwest reported on Monday that Fields would meet with university officials on Tuesday to learn his status as a TCU student-athlete.
After the meeting, the Fort-Worth Star-Telegram reported that the panel of faculty and staff which met with Fields found "the injuries were too much to ignore." The paper also reported that Fields was allowed to respond to the panel but that his suspension was upheld due to "a preponderance of the evidence."
The Star-Telegram reported that Fields can appeal but that it could be several days before a decision on the appeal is made.
The school's statement, while not acknowledging a meeting took place, did say that a final decision could be days away as the process for reviewing an alleged violation of the student conduct code does allow for an appeal.
According to the Star-Telegram, an arrest warrant indicated that Fields admitted to being at the scene in the July 20 incident but denied the assault.
Fields was the 2012 Big 12 Defensive Player of the Year as a freshman and the 2014 preseason Big 12 DPOY. He had four tackles without a sack while playing only three games last season, missing the season opener and parts of two other games for an unspecified violation of university and team rules before a season-ending foot injury that required surgery.
— The Associated Press contributed to this report
---
---