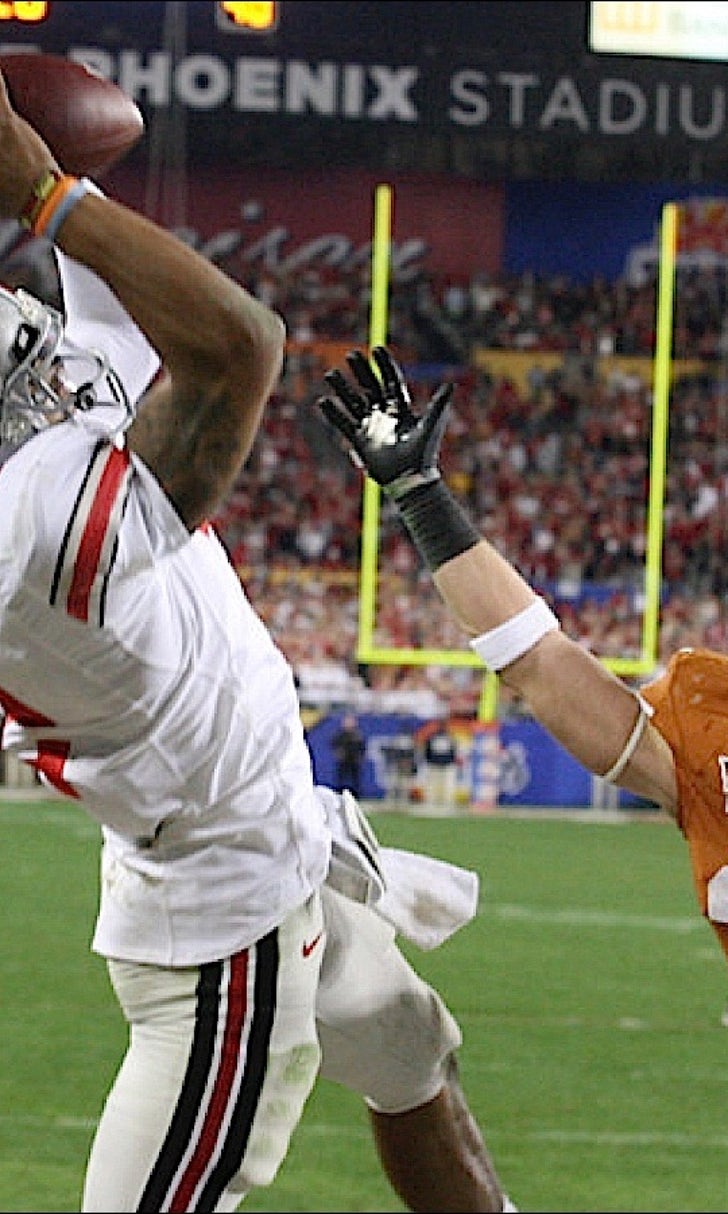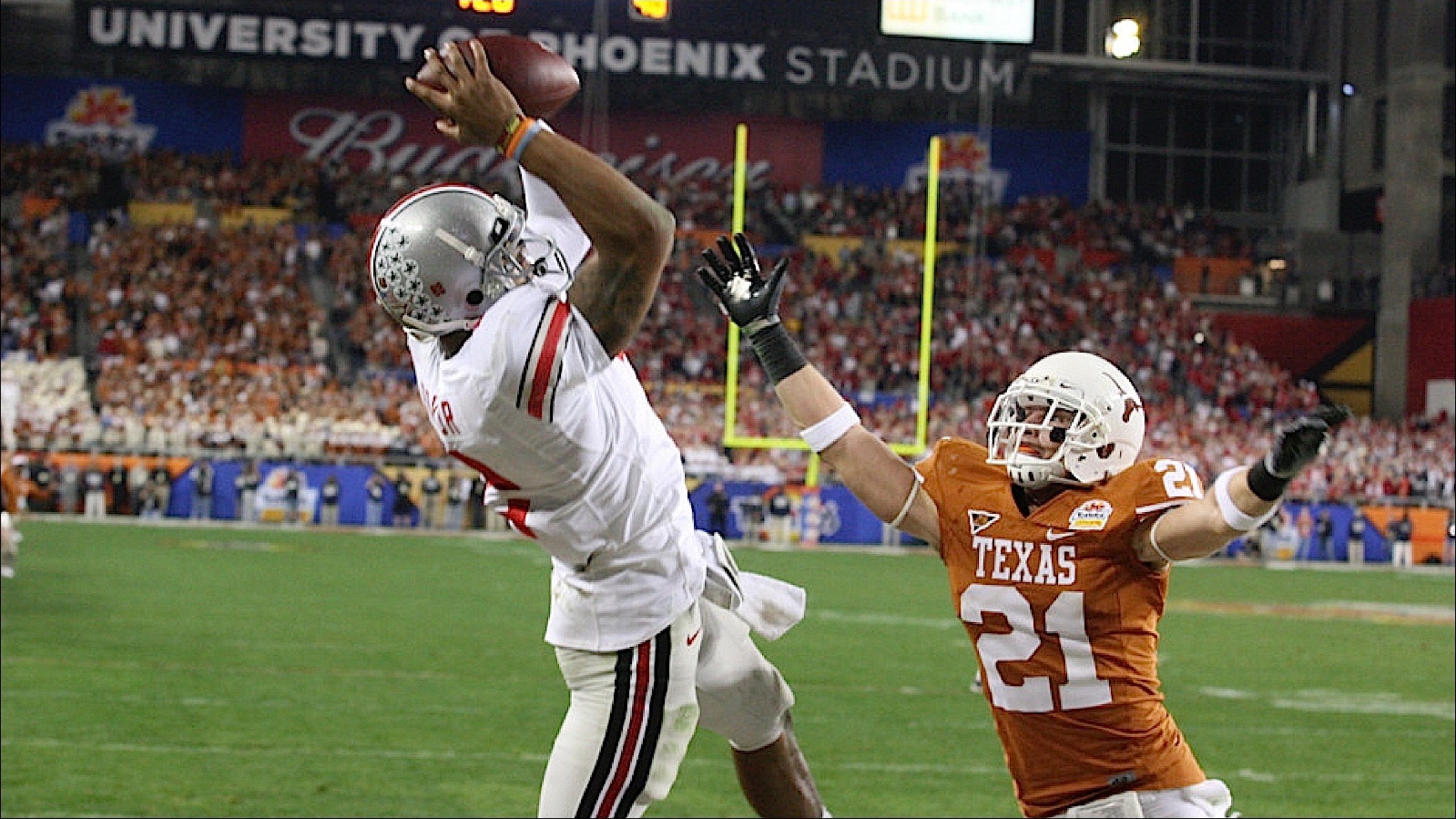 Report: Pryor willing to try position change to stick in NFL
BY foxsports • June 18, 2015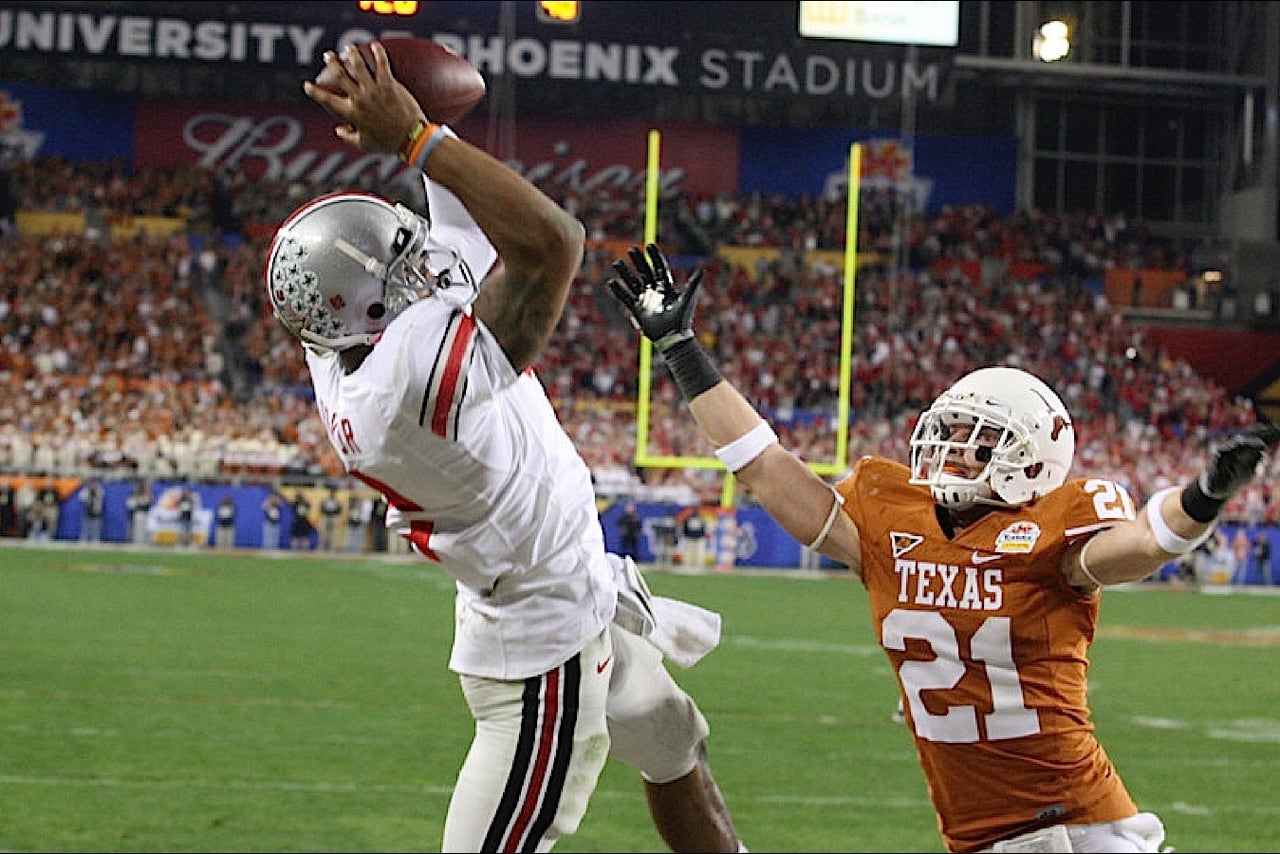 Apparently a release by the Bengals is the end of the line for Terrelle Pryor as an NFL quarterback. He's not ready to give up on playing in the league altogether, though. 
ProFootballTalk.com reported on Thursday night Pryor's agent, Drew Rosenhaus, is telling teams his client is ready to try his hand at wide receiver and "there is extensive interest." 
With a 6-foot-4, 233-pound frame, great jumping ability and straight-line speed, Pryor has some of the raw tools to excel at receiver. He flashed them ever briefly at Ohio State, catching a five-yard touchdown pass on a jump ball in the end zone in the Fiesta Bowl against Texas his freshman year, but that was about it. 
He signed with Ohio State as the nation's No. 1 recruit in 2008, saying at the time he picked the Buckeyes over Michigan because he felt Jim Tressel and his staff could better develop him as a pro-style passer than newly hired Rich Rodriguez would with his spread-option offense. 
Playing mostly on raw athleticism and with a veteran team, he helped the Buckeyes win the Big Ten as a true freshman and again as a sophomore, when they also won the Rose Bowl with a much younger squad. His junior year Pryor showed more touch and consistency as a passer, but he lost a final year of potential development in 2011 when he became embroiled in an NCAA extra-benefits scandal that also brought down Tressel. 
That led him to the supplemental draft in the summer of 2011 and a shot with the Oakland Raiders. He played 15 games for the Raiders from 2011-13, posting a 69.3 QB rating while throwing nine touchdown passes and 12 interceptions. He threw for 1,953 yards and ran for 627. 
Subsequent attempts to make it back to the league with the Seahawks and Chiefs did not work out before he spent part of this offseason with the Bengals, who had three other quarterbacks on the roster. 
Only time will tell what is next, but PFT also pointed out Pryor told the Seattle Times last year why he remained adamant about being a quarterback. 
"I don't know how to catch. I don't know how to run the ball as a running back," Pryor said. "I've been a quarterback my whole life."
(H/T ProFootballTalk.com)
---
---