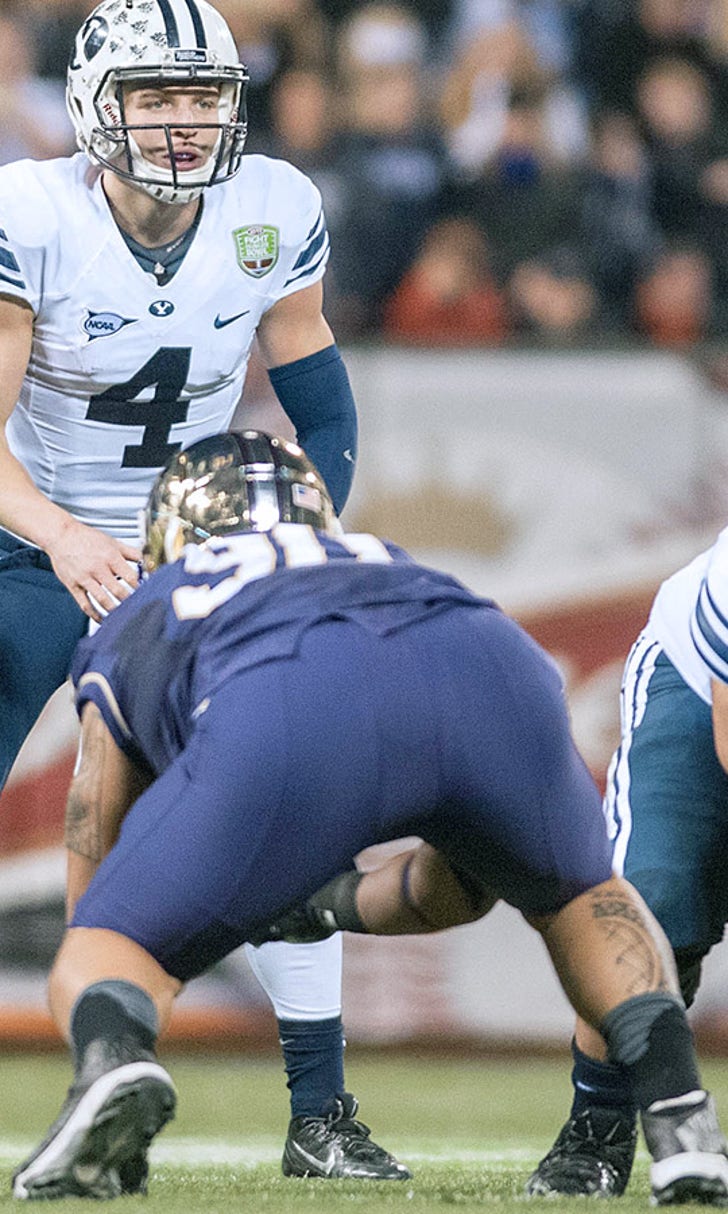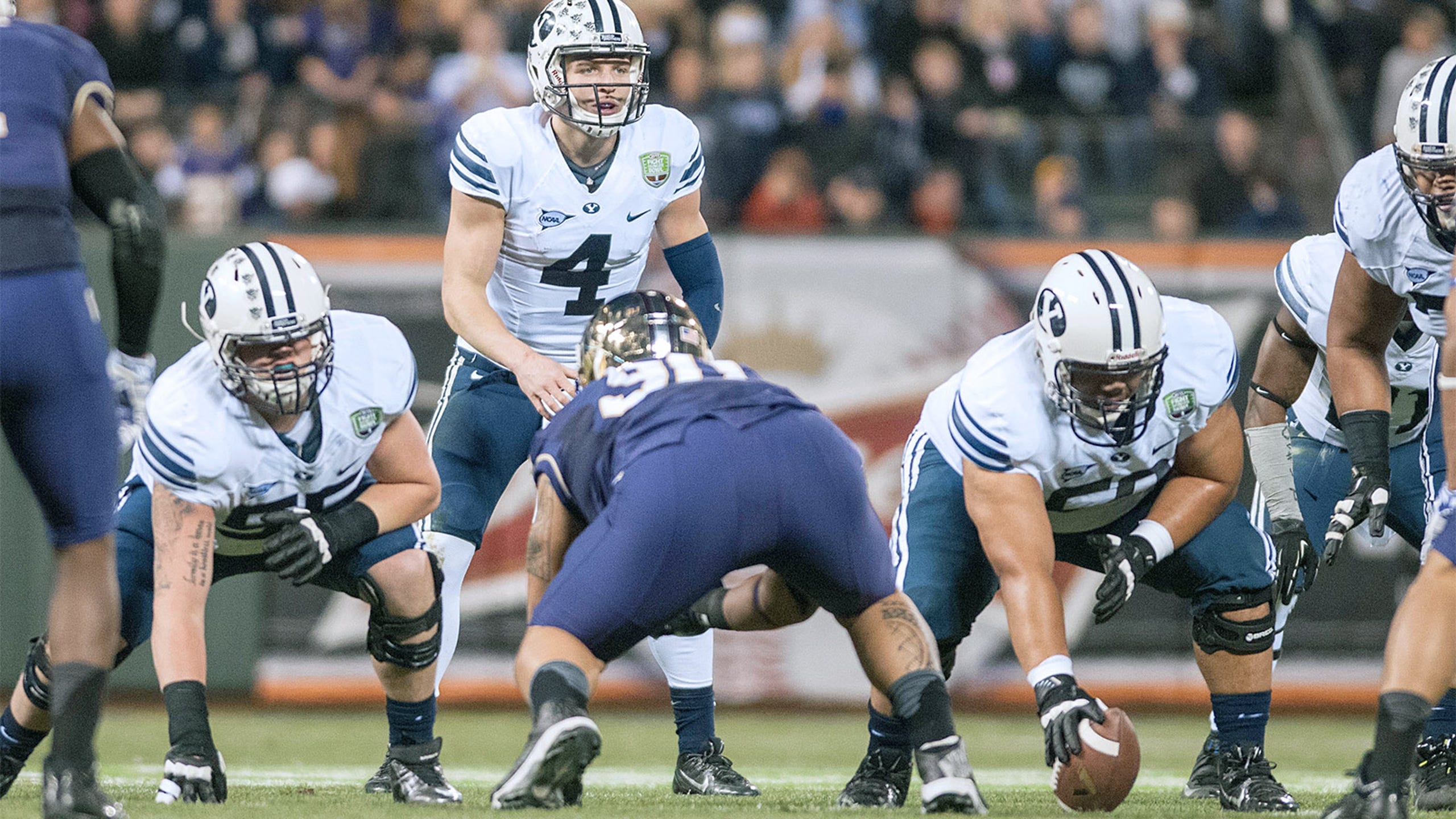 Phil Steele: BYU needs to affiliate with a Power 5 conference
BY foxsports • June 12, 2015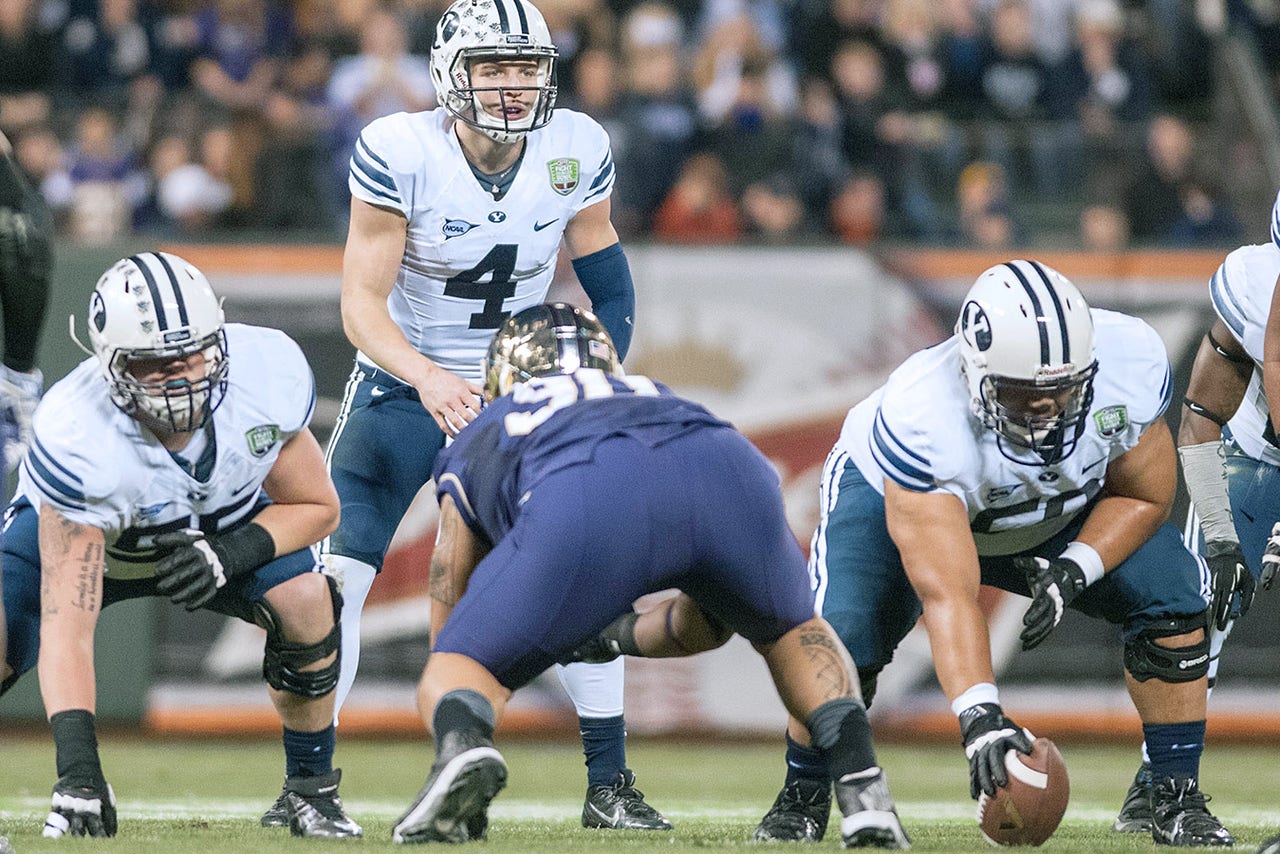 College football expert Phil Steele recently appeared on the Jake and Tony show on 1280 The Zone and shared his thoughts on BYU football.
Steele said he felt that the Cougars, who will take on Nebraska, Boise State, UCLA and Michigan in September, have the toughest first month of anybody in the country.
Steele also said that the Cougars need to affiliate themselves with a Power 5 conference.
"I think BYU fans have to root for a Power 5 conference affiliation," Steele said. "I don't think there are any ifs, ands or buts about it. It's just tough getting in the mainstream and being right up there. I think BYU is a team capable of being in and competing well in Power 5 conference.
"The main thing they have to hope for is the Big 12 or the Pac-12 wakes up and says, 'You know what, we want to expand a few teams.' If they do I think BYU is prime candidate to get in there. If they do get in a Power 5 conference the recruiting goes up, everything goes up as well as the prestige across the country."
(h/t Deseret News)
---
---