Louisville Cardinals
Louisville Cardinals
Panthers not satisfied with 7-win season
Published
Nov. 16, 2015 5:50 p.m. ET

PITTSBURGH (AP) Dontez Ford remembers the old days, just not very fondly.
There was a time not so long ago when the Pittsburgh wide receiver would look around the locker room at halftime and wonder if his teammates or the coaching staff believed a victory was possible. By Ford's estimate, not all of them did.
''This year we just have a little different mentality,'' Ford said. ''We don't quit. I feel like last year our team would give up if we were down coming into the second half. We weren't a good second half team. This year we're able to bring more energy and continue to pound the ball and make plays.''
That resiliency is one of the major reasons Pitt (7-3, 5-1 ACC) is one of the ACC's biggest surprises heading into Saturday's game against Louisville (6-4, 5-2). The Panthers have outscored opponents by nine of their 10 games this season. That stretch includes a three-touchdown surge in the second half against Duke last weekend that turned a taut contest into a 31-13 romp.
''(The coaches) challenged us from the beginning with the fourth-quarter workouts that we used to do,'' Ford said. ''That's what they focused on was finishing and being able to be dominant in the fourth quarter. That's not something we emphasized last year.''
Call it the byproduct of years of instability at the top. While the Panthers credit Paul Chryst for giving Pitt an identity during his three seasons, the toll of so many changes at the top at the beginning of the decade eroded a sense of unity.
That's not a problem anymore thanks in large part to the optimistic confidence instilled by first-year coach Pat Narduzzi.
''I could say, everybody could say that they weren't all in,'' linebacker Mike Caprara said. ''There was a lot of `me' guys and it wasn't a complete team. I felt with this new staff and the culture they established, it is more of a team now and that's something that's awesome.''
The dividends are obvious. Pitt is already assured of its best regular season since 2010 and can turn a modestly successful year into something considerably higher profile if it can close out with home victories over the improving Cardinals and erratic Miami over the final two weeks.
''I think right now it's a great accomplishment,'' Caprara said. ''It shows what a group of guys can do when faced with a lot of adversity, different coaches, learning different schemes and hanging on.''
Narduzzi is almost obsessively forward thinking in his approach. He loves to put ''OR'' next to players on the depth chart throughout the season as a way to keep them from getting complacent.
When the 2015 schedule came out and featured six road games in the first 10 weeks - including five in the first seven - he didn't sound an alarm or dampen expectations. Pitt responded by going 5-1 away from Heinz Field, the lone loss to unbeaten Iowa on a 57-yard field goal as the clock struck zero.
Not bad for a group considered too inexperienced on defense in August and an offense that lost reigning ACC Player of the Year James Conner to a knee injury in the opener.
''If you want to make it about the road then you could've in the preseason put it up (on the board) and said, `Look at this road schedule, you have to toughen your butts up or we're going to get our butts kicked,''' Narduzzi said. ''You try and just play it one game at a time and you don't worry about where it is.''
There are no true road games left this season, only the promise of a bowl game. The destination remains up in the air. Two more victories can only help bolster Pitt's unlikely cause.
''Our goal is to win out,'' Caprara said.
---
AP College Football website: www.collegefootball.ap.org
---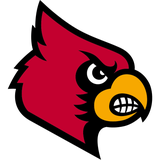 Get more from Louisville Cardinals
Follow your favorites to get information about games, news and more
---