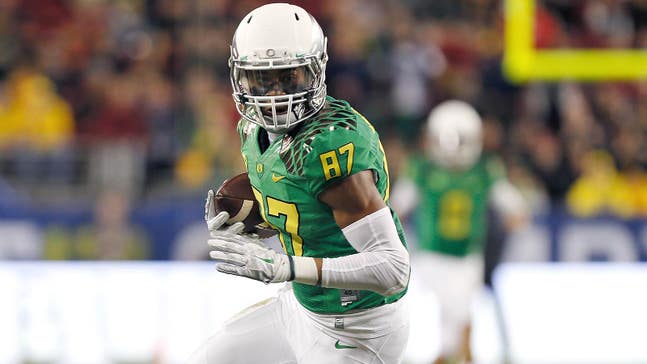 Oregon must rely on Vernon Adams' scrambling abilities, big plays vs. ASU
Published
Oct. 27, 2015 6:41 p.m. ET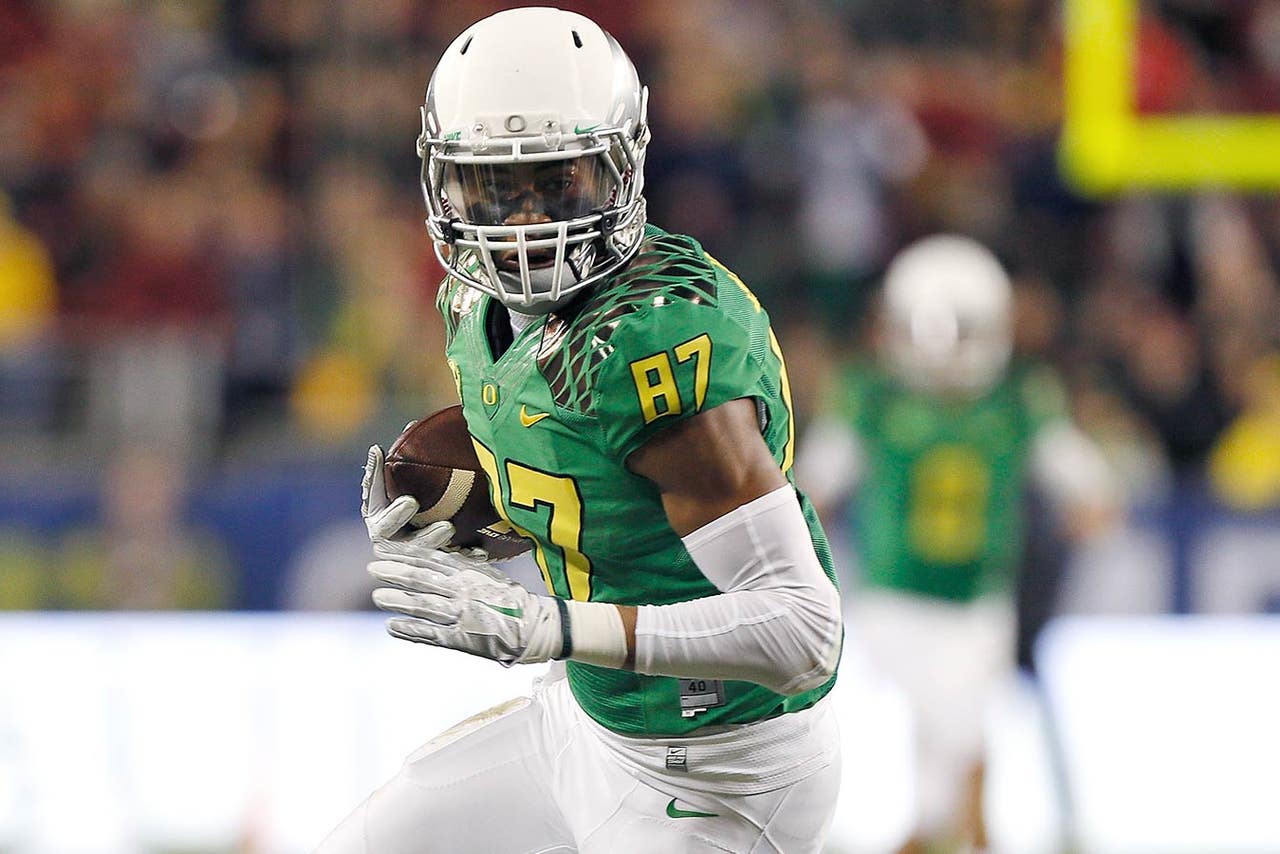 Oregon knows it is in for a stiff test against Arizona State's blitz-heavy defense. The Sun Devils lead the Pac-12 in sacks and rank No. 3 in the nation in sacks per game (3.43). 
"Blitz-heavy is an understatement," offensive coordinator Frost said, per ESPN. "These guys blitz not just one extra guy, but two extra guys a bunch of the time. … They try to create chaos and they take away the easy things so that hopefully your quarterback is standing back there and they can get to him."
The way the Ducks can beat the Sun Devils defensive attack is by hitting big plays down the field. ASU has given up 38 plays of 20-plus yards, which ranks No. 97 in the country. Oregon's offense has hit 42 20-plus yard plays this season, which is ranked No. 28 nationally. It should be noted that Oregon has done that without the services of their starting QB, Vernon Adams Jr., for half of the season.
"There are going to be some series they win, when they're going to be aggressive and gamble," Frost said. "They're going to make their share of plays. We just have to hit on our share of plays, too, and hopefully when we hit on our share of plays, they're big plays."
(h/t ESPN)
---
---