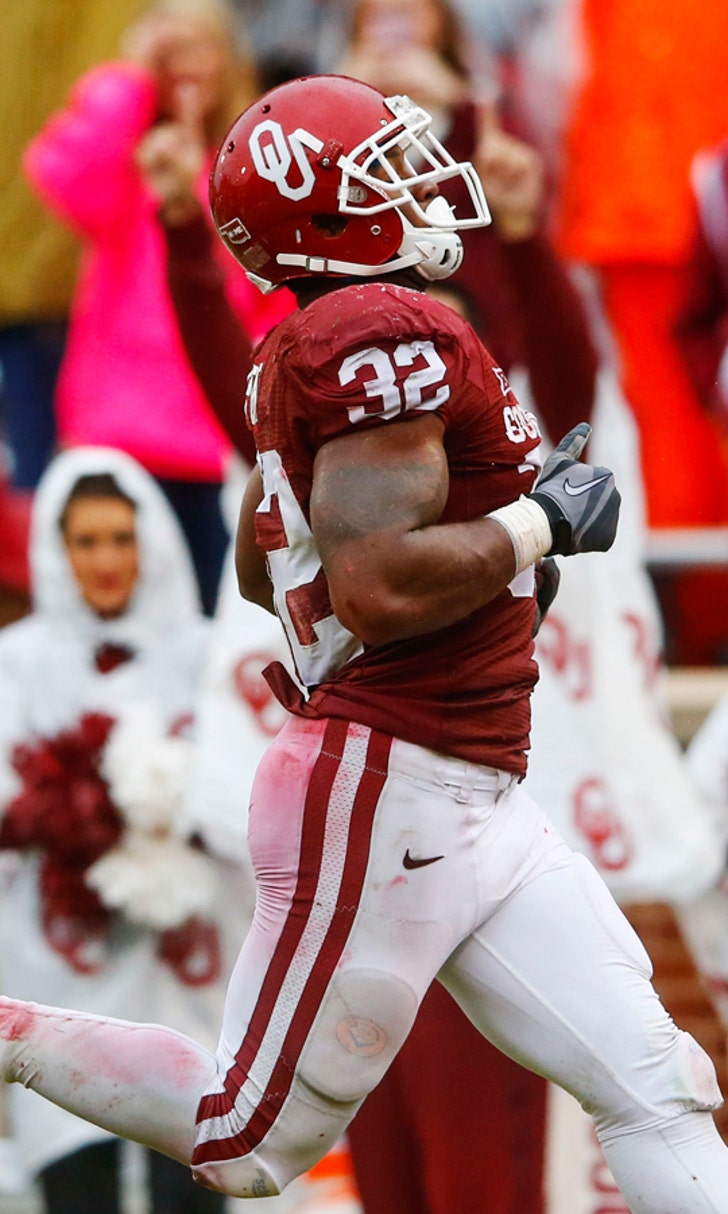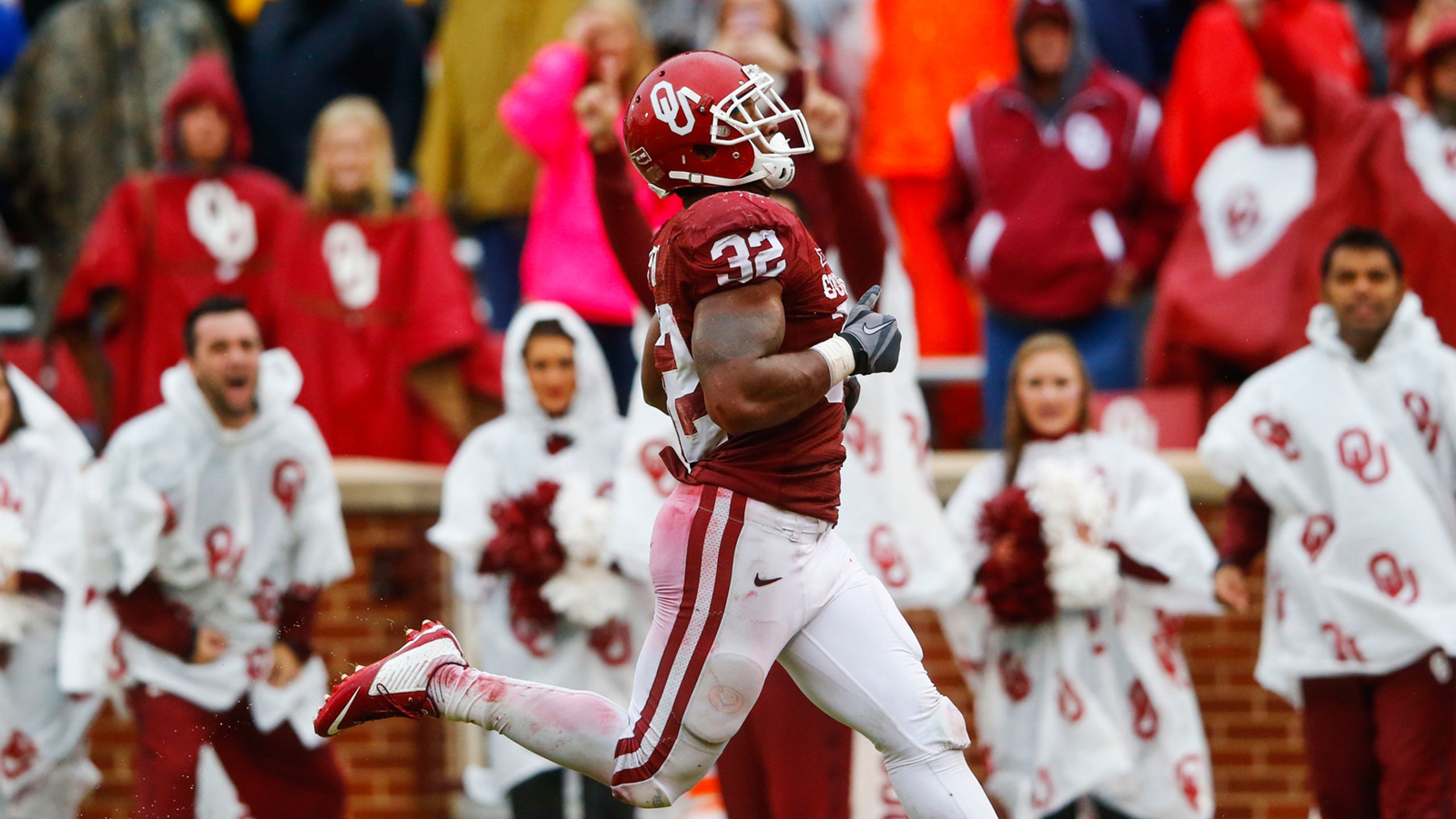 Oklahoma is way better than the dumpster fire you think it is
BY Stewart Mandel • July 29, 2015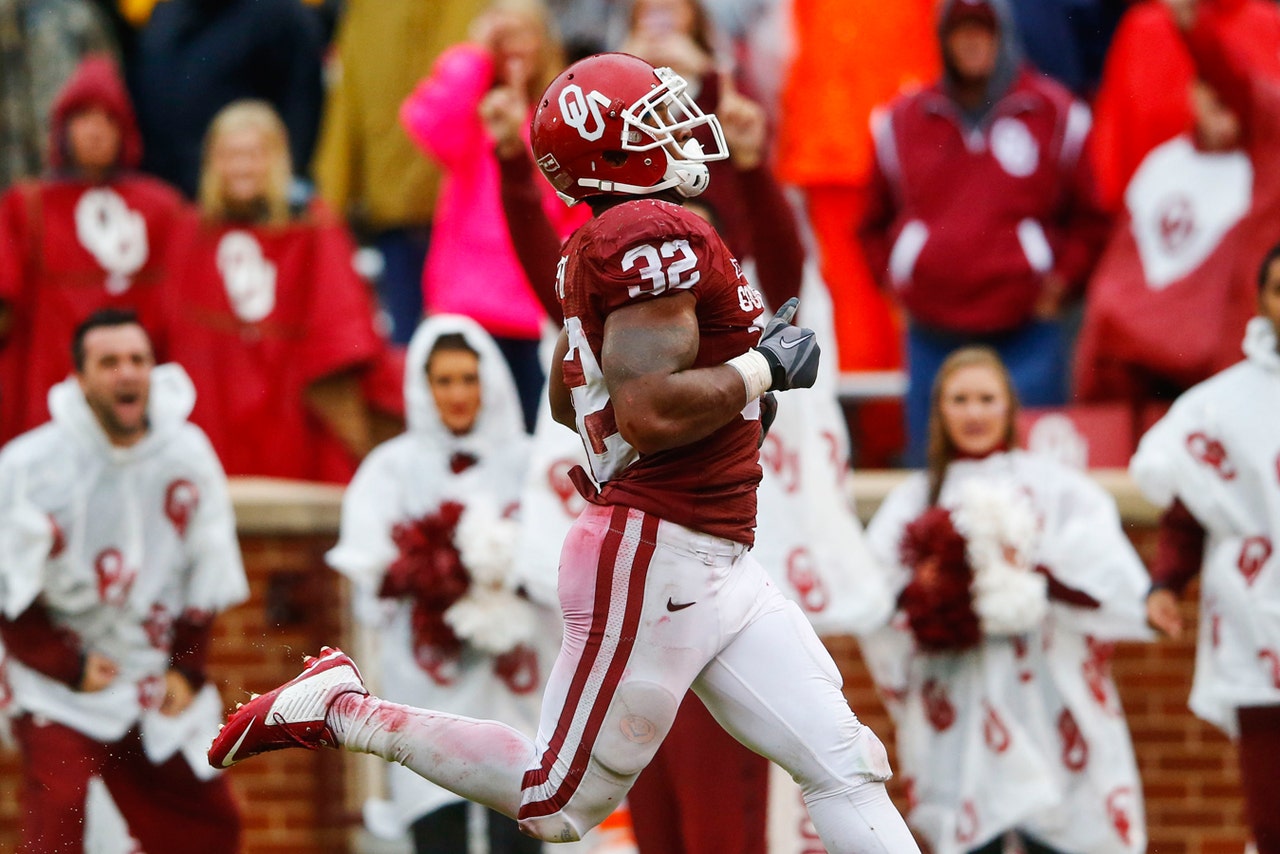 Editor's note: The following is an excerpt from Stewart Mandel's Mailbag. Send questions for future Mailbags to stewart.mandel@fox.com.
***
Hey Stewart. Love the column. We're all familiar with the 2012 West Virginia and 2014 Oklahoma Bowl Effect [where a team gets wildly overrated coming off a tremendous bowl performance], but is it possible there's an opposite effect in which we downplay a team's prospects based on its bowl game? If so, who do you see in that role this year?
-- Russell, Fort Worth, Texas
Of course -- Oklahoma. A year ago people were fighting for spots on the Sooners' bandwagon following a Sugar Bowl upset of Alabama that bore no resemblance to the way they played all season. A year later, Bob Stoops' program is considered in crisis due largely to a colossal bowl flop against Clemson that bore no resemblance to how either team performed all season (with Tigers quarterback Cole Stoudt reprising the role of OU's Trevor Knight a year earlier). Oklahoma had an unquestionably disappointing 8-5 season, but it's not like the Sooners made a habit of losing 40-6 like they did in the bowl game. On the contrary, three of their losses came at the wire to TCU (37-33), Kansas State (31-30) and Oklahoma State (38-35).
Even with that bowl debacle on its record, Oklahoma finished 13th in the aforementioned S&P rankings. Any discussion of this year's Sooners should probably be about whether they will return to or approach the top 10, not whether they'll barely crack the top 25. I'd say much the same thing about Ole Miss coming off its Peach Bowl debacle against TCU. The Rebels beat three double-digit win teams last season (Boise State, Alabama and Mississippi State). A fourth, TCU, humiliated them, but that doesn't mean the other three results should be dismissed when considering Ole Miss' 2015 potential.
Click here to read Mandel's full Mailbag.
Stewart Mandel is a senior college sports columnist for FOXSports.com. He covered college football and basketball for 15 years at Sports Illustrated. You can follow him on Twitter @slmandel and Facebook. Send emails and Mailbag questions to Stewart.Mandel@fox.com.
---
---