Ohio State Buckeyes
Ohio State Buckeyes
Ohio State's Bosa drawing triple teams from opponents
Published
Nov. 19, 2015 2:54 p.m. ET

COLUMBUS, Ohio (AP) Joey Bosa's highlight reel for No. 2 Ohio State could be affectionately titled ''Three Men and a Bosa.''
The Ohio State defensive end was taking on plenty of triple teams during the Illinois game last week, just the latest in a strong year for an All-American who could be playing his last college games.
The junior is expected to enter the 2016 NFL draft and will likely play his last game in Ohio Stadium when Ohio State (10-0, 6-0 Big Ten, No. 3 CFP) plays Saturday against No. 9 Michigan State (9-1, 5-1, No. 9 CFP).
''It's crazy. I haven't even thought about it yet,'' Bosa said of the home finale. ''It's hard to think three years is almost over already. ... It seems like yesterday I was coming here for the first time. It will be an emotional day for me.''
Despite Illinois' efforts, Bosa was in on seven tackles, including three for losses.
Earlier this week, he was named one of four finalists for the Lombardi Award, given to college football's top lineman.
Those who don't follow Bosa closely might be surprised by his inclusion because his numbers are down after being nominated in 2014 when he had 55 tackles, 21 of them for losses, and 13 1/2 sacks in 15 games to help the Buckeyes win the national championship.
Through nine games this season (he was suspended the first game of the season versus Virginia Tech for violating school policy) he has 40 tackles and 15 tackles for losses but only four sacks.
''His stats don't necessarily reflect as well as he did last year but I think he's a better player than last year,'' Ohio State left tackle Taylor Decker said. ''They're asking him to be selfless and do things for the defense that don't necessarily get him stats and he's OK with that because at the end of the day, you watch the film, he's affecting the game.''
Ohio State coach Urban Meyer calls Bosa ''disruptive'' no matter what the numbers say.
''I saw a video where there were three guys blocking him,'' Meyer said. ''(He) took a 300-pound man and threw him in the backfield and made a tackle in the back.''
With Bosa drawing attention, Ohio State needs others have to take advantage of the mismatches.
''Somebody better be free, whether it's it be in the run game or the pass rush,'' co-defensive coordinator Chris Ash said.
Linebacker Raekwon McMillan, who leads the Buckeyes with 97 tackles, has benefitted by Bosa's presence.
''I really think he is the best player in the nation,'' McMillan said. ''He's a guy that attracts triple-teams on (some) plays, double-teams on every play, and that you have to account for on every play on offense.''
Bosa said he's flattered by the strategy against him.
''It's obviously says a lot about what I'm doing, which is nice anytime you've got a scheme to put two or more guys on me,'' he said.
The Ohio State defense has been strong. The Buckeyes are second nationally in scoring (13.8 points per game), eighth against the pass (126.8 yards) and ninth in total defense (298.4 yards). They have allowed an average of 52.3 rushing yards the past three games.
''You win championships with great defense,'' Meyer said. ''We've proven that.''
It starts with offensive coordinators trying to figure ways to derail Bosa.
---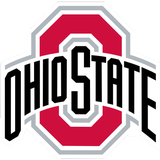 Get more from Ohio State Buckeyes
Follow your favorites to get information about games, news and more
---