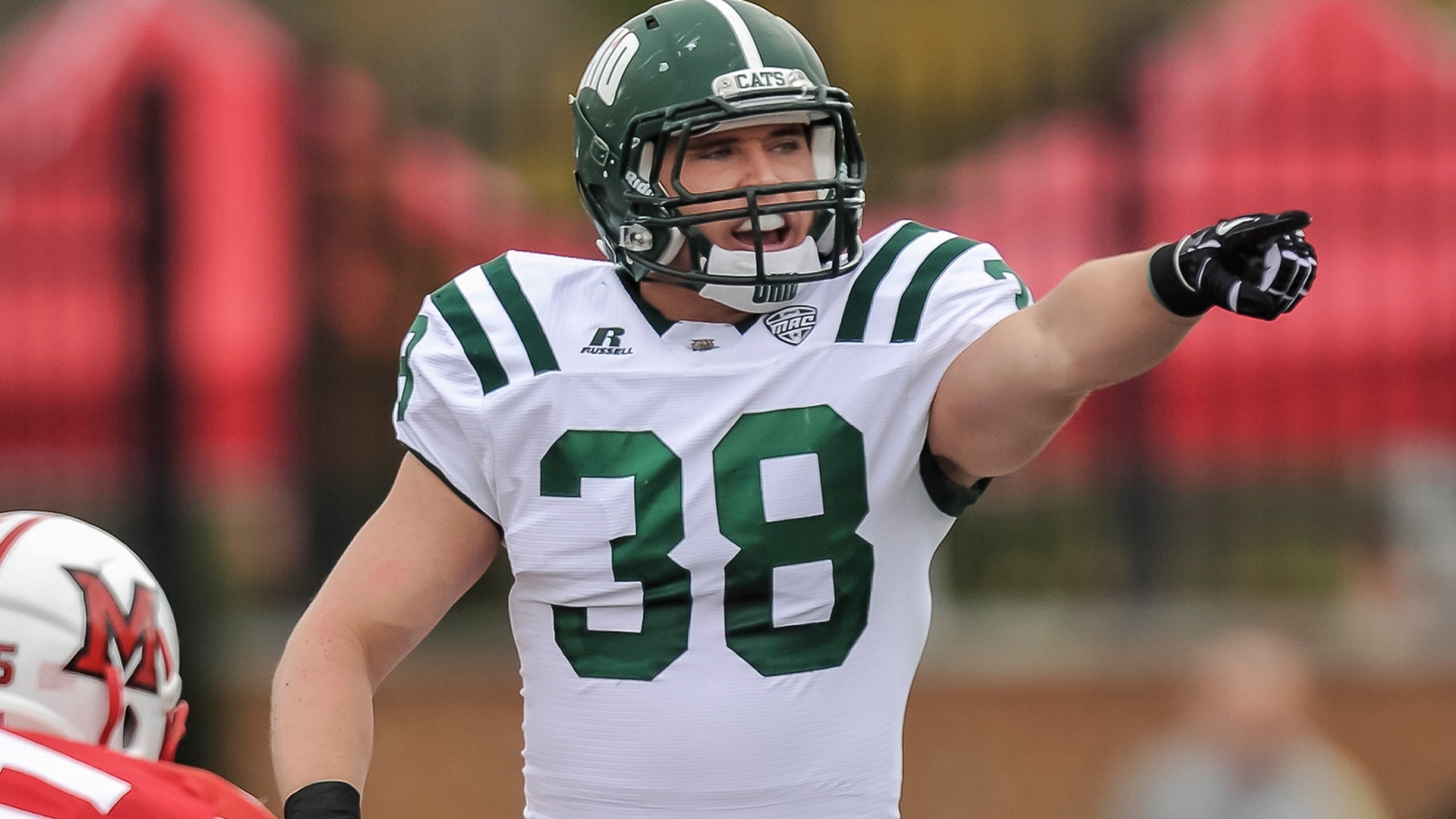 Ohio LB minding own business gets smacked in face
BY foxsports • December 24, 2013
The biggest hit Ohio linebacker Keith Moore took during Monday's Beef '€˜O' Brady'€™s Bowl came outside the lines.
The senior captain was watching from the sidelines --€" the Bobcats had the ball --€" when an intentional throwaway by quarterback Tyler Tettleton soared over the first line of onlooking players and clocked Moore right in the face.
The backer went straight to the Tropicana Field turf and appeared to be in some serious pain as members of the training staff attended to him. The unfortunate friendly fire didn'™t affect Moore'€™s on-field performance, though, as he finished tied for the team lead with seven tackles in a 37-20 loss to East Carolina.
See football meet face in the video below, with a helmet sticker to Deadspin and BarstoolU.
---
---