College Football
College Football
No. 20 Western Michigan concerned about improving Eastern Michigan
Updated
Mar. 4, 2020 5:02 p.m. ET

Western Michigan is undefeated and in control of the Mid-American Conference race, but coach P.J. Fleck is getting a lot of attention about where he could spend next season.
Fleck has the Broncos at 7-0 entering Saturday's game (3:30 ET) at Waldo Stadium against Eastern Michigan. Western Michigan is up four spots and ranked 20th after debuting last week in the AP Top 25 poll.
"I've been part of rumors and speculation my entire life, and that will never change," he said. "It's elite exposure for Western Michigan. My focus is on today, and that's the way I've lived my life. ... I can't control rumors or speculation, and I'll never comment on rumors or speculation. Just like I didn't in Year 1, or last year or the year before. I'm not interested in that. I'm interested in coaching this football team and being the best head coach I can be today. That's all I'm focused on."
Last season, the 35-year-old Fleck guided Western Michigan to its second consecutive eight-win season and first-ever bowl victory. Western Michigan (3-0 MAC) started the season with two wins over Big Ten teams -- Northwestern and Illinois -- and might get a longer look in a David vs. Goliath matchup if the wins keep coming. For now, Fleck doesn't want to talk about whether he's staying or going.
His team insists there is no distraction away from the focus on winning football games. Senior quarterback Zach Terrell said Tuesday that Fleck's future -- and his own -- has not been a topic of conversation.
"It's not distracting us at all," Terrell said. "He comes in the same every day, he's the exact same person and brings it. If he were to come in and be a different person and maybe be reserved, we might be concerned. That outside noise about coach Fleck may be leaving, all the people putting pressure on us ... we are such a tight-knit group, and we only focus on us. It starts with him."
Eastern Michigan is 5-2, 2-1 and hopes of a transformation from a MAC West doormat could hit fast forward with a victory on Saturday. Eastern Michigan coach Chris Creighton outlined two goals in preseason for the Eagles -- beat Western Michigan and get his seniors to a bowl game.
"We have a really tough opponent coming in this weekend," Terrell said. "I'm completely focused on the season. I'm focused on today."
NFLDraftScout.com ranks Terrell the eighth-best quarterback in the 2017 class but with Corey Davis and Jarvion Franklin behind a proven offensive line, he's not the only weapon the Broncos have.
"We were the doormat three years ago, and they're kind of doing what we were doing two years ago," Terrell said. "They are playing tough. They have a lot of confidence. For people to think it's just going to be a cakewalk, that couldn't be further from the truth."
Firepower and depth are two big differentiators between the teams. Western Michigan has the top recruiting class in the MAC three years in a row under Fleck. Creighton's depth chart is jammed with inexperience.
But the emergence of junior quarterback Brogan Roback has put a charge in the Eastern Michigan offense.
He had 347 passing yards and three touchdowns last week and EMU is off to its best start since 1995.
"We know this is going to be a huge challenge. Western is a great football team, and they're playing great football. A lot of talent, a lot of momentum," Creighton said. "Our guys look at this like a great challenge and a great opportunity to get out there and compete again."
Fleck said the Broncos do have grand goals in mind but he's stressing a collection of one-game seasons as the team's collective mindset. That won't be easy with national attention growing and the first College Football Playoff rankings coming soon.
We focus on changing our best every single day.
"We've prepared for this all the way back in January," Fleck said. "We told them this could possibly happen, so everything we did was based on pressure, expectations, noise from the outside, and we put them through all those things in the offseason pretending like this was going to happen, informing them of different things that would happen."
---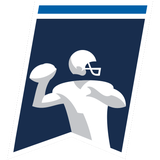 Get more from College Football
Follow your favorites to get information about games, news and more
---