Atlantic Coast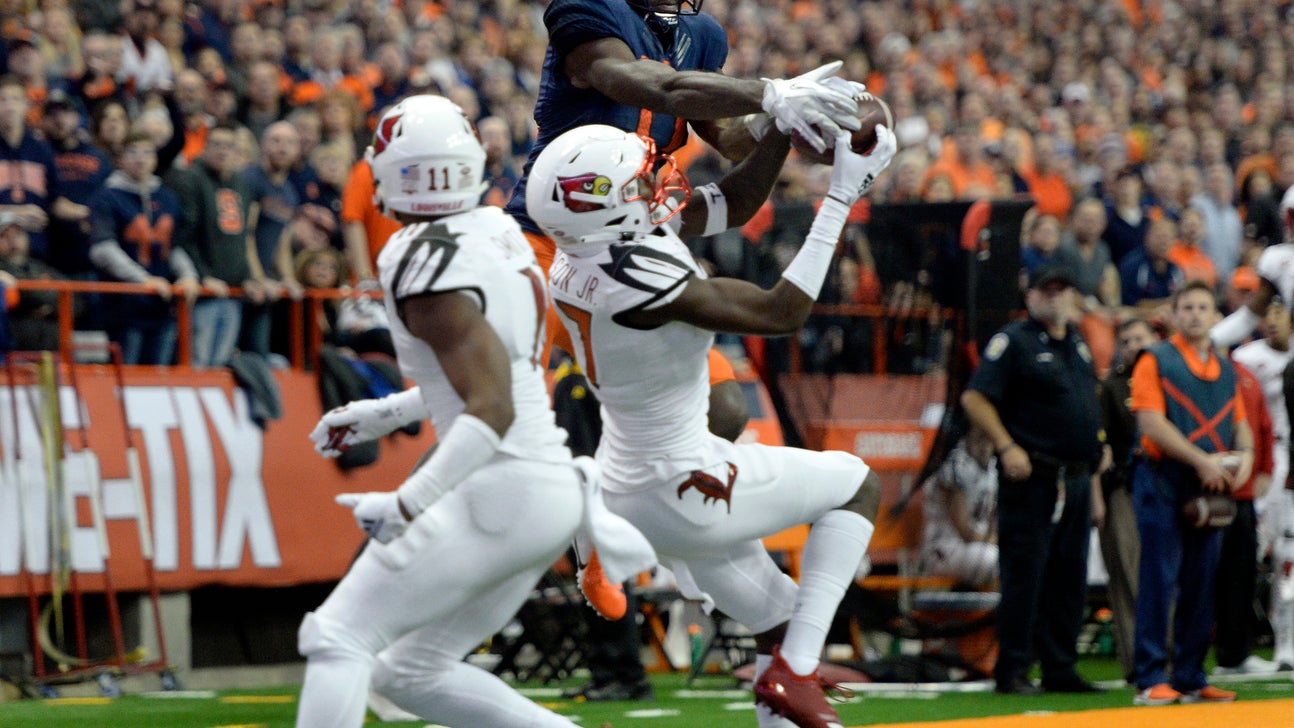 Atlantic Coast
No. 13 Syracuse beats Louisville 54-23 _ perfect in dome
Updated
Mar. 4, 2020 5:38 p.m. ET
SYRACUSE, N.Y. (AP) — After humiliating losses the last four seasons to Louisville, payback was sweet for Syracuse.
Moe Neal rushed for a career-best 159 yards and two touchdowns, senior quarterback Eric Dungey ran for two more scores and passed for another, and No. 13 Syracuse took advantage of five Louisville miscues to rout the Cardinals 54-23 on Friday night.
The Orange (8-2, 5-2 ACC, No. 13 CFP) scored 27 points off five Louisville (2-8, 0-7 ACC) errors, rushed for 292 yards and accumulated 518 yards of total offense. Syracuse finished the season unbeaten in six games in the Carrier Dome for the fourth time since the building opened in 1980.
"Those guys definitely put it on us the last couple of years," said Syracuse linebacker Kielan Whitner. "It was good to just get out there and kind of avenge what happened to us in the past. He (coach Dino Babers) made sure that we saw what they did to us, and it cut deep for a lot of us."
The Cardinals had defeated Syracuse four straight times by a margin of 187-61.
"Louisville's the one team that's really smacked us the past three years," Dungey said after celebrating with fans in the aftermath of his final game in the Carrier Dome. "This felt good for us. I really wanted to win by a lot so I'm happy we did."
The Cardinals were penalized 17 times for 125 yards, and Syracuse picked off two Louisville passes. Louisville also lost two fumbles and their quarterbacks, under pressure most of the game, were sacked five times.
"I can't say enough about the defense," Syracuse coach Dino Babers said. "Four turnovers in the first half and someone said they had four turnovers on four straight possessions. I'm not even sure I've been part of something like that in 35 years."
The win sets up a showdown for the Orange next Saturday against No. 3 Notre Dame at Yankee Stadium.
"It's a game that gives us an opportunity to prove that we belong, that maybe we're better than people think we are," Babers said. "It doesn't mean we're going to prove it. It just means we have an opportunity. And when you think about where this team was picked, dead last, and now where we're at, now they have an opportunity to put us back on the map. We're on the map, but now maybe we get a red circle if we can do something."
"It's a great opportunity," added senior receiver Jamal Custis. "They're a good team. We're going to play like every other game. We're not going to make it a real big deal. We're just going to prepare like we prepare for any other team."
Syracuse has scored 50 or more points in five games this season and tallied 30 points in the second quarter alone to put the game out of reach with a 37-7 halftime lead.
Jarveon Howard gave the Orange a 7-0 lead, scoring on a 1-yard run following a 50-yard field goal attempt by Blanton Creque that was blocked by nose tackle Josh Black.
An interception by Andre Cisco, his fifth pick of the season, set up a 2-yard touchdown run by Dungey.
"We had way, way too many penalties, that killed us," Louisville coach Bobby Petrino said. "Their defensive line has played well all year, they have a great pass rush. They caused some of the penalties, because we were antsy to get out of our stance."
Neal scored from two yards out following an interception by linebacker Kielan Whitner.
Andre Szmyt hit field goals of 39 and 35 yards following two more Cardinal mistakes.
The win was the fourth straight for the surging Orange while Louisville lost its seventh straight. The eight wins tied the most victories for Syracuse in a regular season since 1998.
Dungey was 14 of 27 for 192 yards and gained 62 yards on the ground. His rushing touchdowns gave him 12 for the season.
Louisville's three quarterbacks were a combined 14 of 31 for 210 yards.
RECORD BREAKER:
Placekicker Andre Szmyt's 18 points makes him Syracuse's single-season scoring leader with 132. Running back Walter Reyes had the previous high mark with 128 points in 2003.
THAT'S A KICK:
Szmyt has 27 field goals on the year, tying the ACC single-season record.
NOT JUST A BASKETBALL SCHOOL:
Syracuse fans showed they can support football, too. The largest crowd of the season — 42,797 — turned out for Senior Night.
THE TAKEAWAY
Louisville: The Cardinals head home for their final two games of the year, but the season is lost. Big changes loom for the Cardinals and the future of coach Bobby Petrino is very much in doubt.
Syracuse: These are great times for Orange football. Six wins and a bowl game would have been considered a successful season, but Syracuse now has loftier goals. Next Saturday's matchup against No. 3 Notre Dame is the program's biggest game in years, and the Orange's high-powered offense gives them a chance for an upset.
UP NEXT
Louisville: The Cardinals host North Carolina State on Saturday. The No. 22 Wolfpack will be smarting from their loss to Wake Forest.
Syracuse: The Orange travel to Yankee Stadium on Saturday to play Notre Dame in a game that will go a long way in determining Syracuse's — and Notre Dame's — postseason destination.
---
---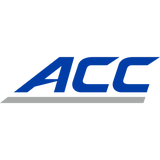 Get more from Atlantic Coast
Follow your favorites to get information about games, news and more
---