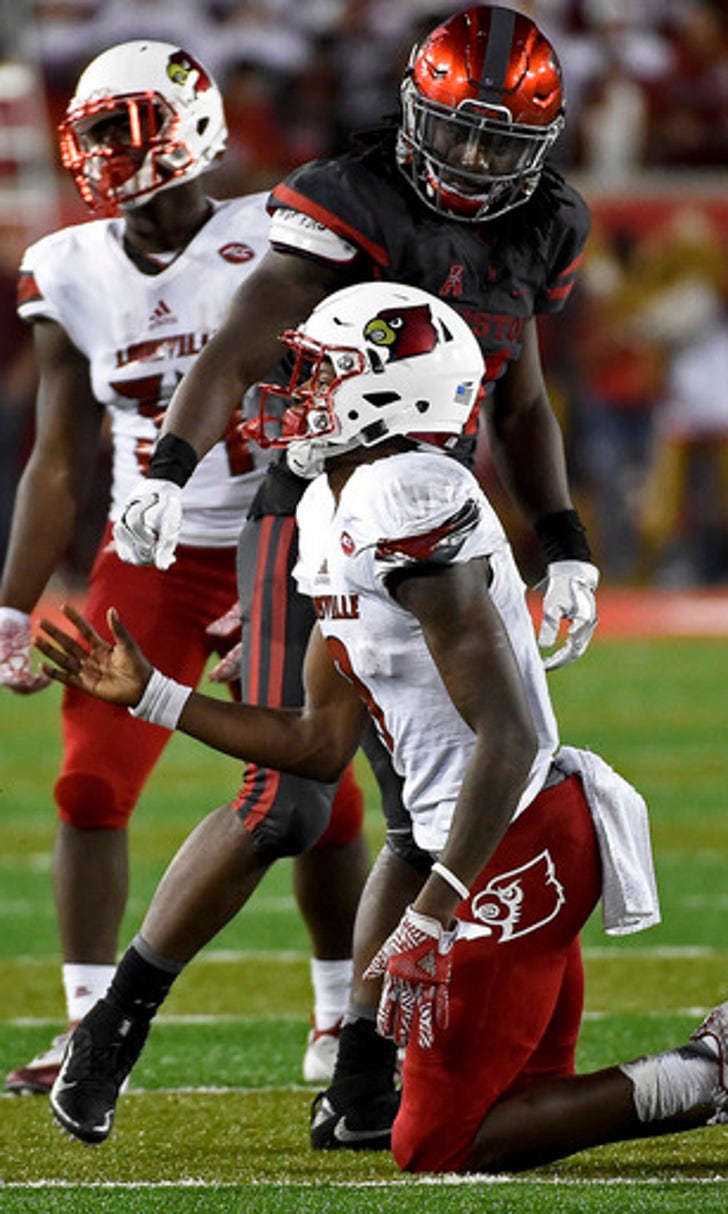 No. 11 Louisville focuses on Kentucky after blowout loss
BY foxsports • November 21, 2016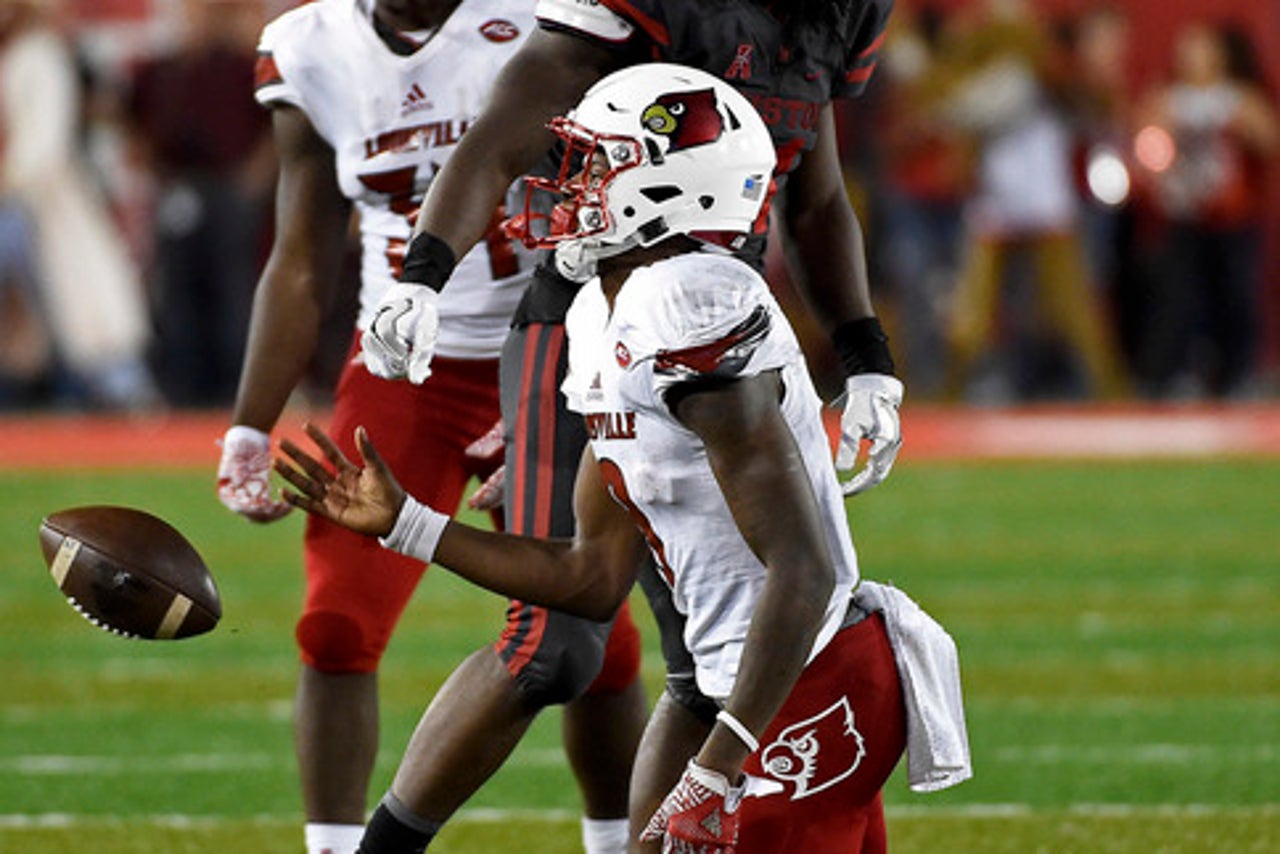 LOUISVILLE, Ky. (AP) So much went wrong for Louisville during last week's blowout loss at Houston that the No. 11 Cardinals wanted to forget it as quickly as possible.
''You've got 24 hours, that's always the rule, either (after) a win or a loss,'' linebacker Keith Kelsey said Monday of the dealing with the aftermath of the 36-10 loss . ''You can't dwell on it because there's always another team to play. ... You've got to move forward.''
Louisville's goal is to correct multiple breakdowns heading into Saturday's in-state rivalry game against Kentucky (6-5), which is bowl eligible after a morale-boosting win.
Cardinals coach Bobby Petrino still gave players some days off to decompress after the error-prone defeat that eliminated Louisville (9-2) from the college playoff discussion. The loss essentially handed the Atlantic Division title to fourth-ranked Clemson, which made it official by beating Wake Forest on Saturday night to earn a berth in next week's Atlantic Coast Conference championship in Orlando, Florida.
Louisville fell eight spots to 11th in the rankings but still can clinch the first 10-win regular season in Petrino's second coaching tenure by beating the Wildcats and having something to brag about after a week to forget.
''They were injured, no doubt about it, and you go through that process Friday and Saturday where you wonder what happened,'' said Petrino, who paraphrased late heavyweight great Muhammad Ali about bouncing back.
''One of the things we use is a quote from Ali that says, `inside of a ring or out, ain't nothing wrong with going down. It's staying down that's wrong,''' Petrino said. ''We all understand, hey, we've got to get off the ground.''
Though the Cardinals have beaten the Wildcats five straight times, last year's 38-24 victory in Lexington required overcoming a 21-0 deficit behind quarterback Lamar Jackson, who's now a Heisman Trophy favorite. And victory certainly isn't automatic against a Wildcats squad buoyed by clinching their first postseason berth in six years and hungry to follow up with a win over their rivals.
Right now, the Cardinals must address multiple concerns to avoid a second straight loss.
Louisville's biggest issue is an offensive line that yielded a season-high 11 sacks and was penalized numerous times for false starts and holding. Two linemen appeared to yell at each other after the 10th sack in which Jackson threw up his hands over the protection breakdowns.
''Everybody's got to take responsibility and their part of it,'' Petrino said of the sacks, ''and the penalties, we've got to do a better job of focusing and playing in that type of atmosphere.''
Petrino suggested that players pressed instead of following their normal execution patterns, which will likely be stressed during this week's practices. He also said improvement is needed on special teams, particularly a punt return game that gained zero yards.
Returning home to prepare for a rivalry game has already helped restore Louisville's focus on several levels.
Asked whether Jackson might need a big game to seal his Heisman prospects, Petrino said his QB's mindset was on doing everything to help his team win. And judging from the sharpness of Sunday night's practice, Jackson and Louisville have already moved forward.
''One loss or two doesn't define who you are as a team,'' Kelsey said. ''We just have to do what we've been doing the whole season, playing with enthusiasm, fast, physical and aggressive.''
---
More AP College Football: www.collegefootball.ap.org
---