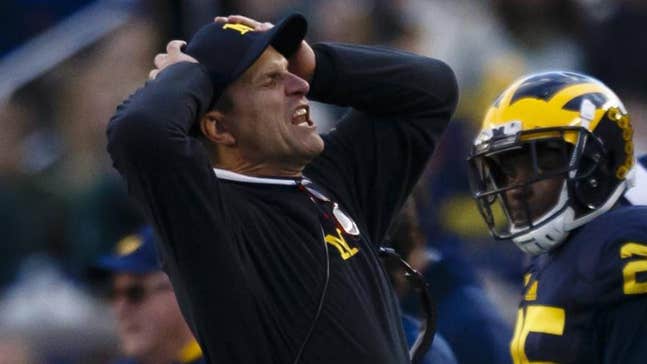 Michigan's Jim Harbaugh identifies the only way he can get over a loss
Published
Oct. 29, 2015 8:09 p.m. ET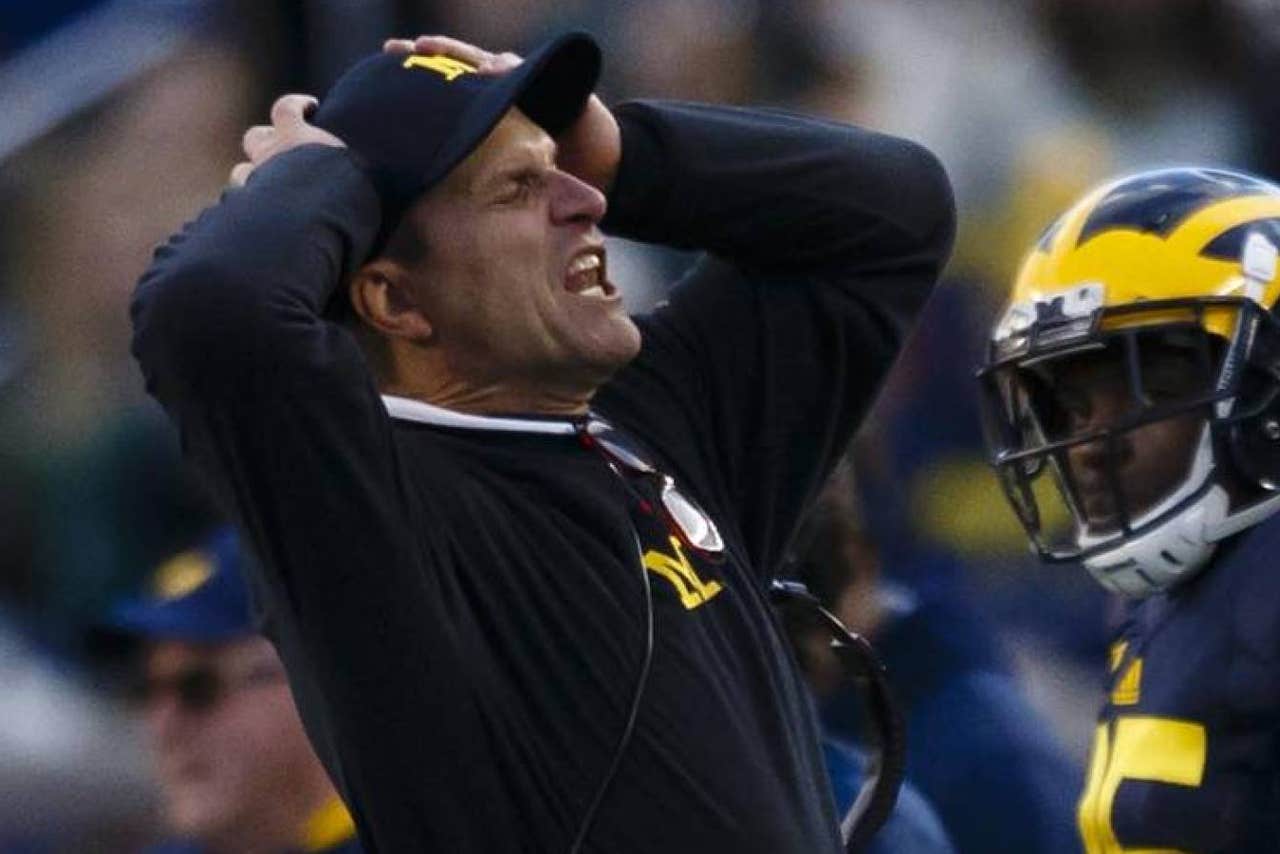 Michigan football is not only coming off a loss, but a loss to the Wolverines' in-state rival. 
And Michigan State's win was not only dramatic, it was pretty much unprecedented. (Why else would there be t-shirts, jack o'lanterns and taxidermy displays commemorating it?) 
So naturally Michigan coach Jim Harbaugh has not put the setback behind him quite yet. 
"There are people who can leave the game, and the game is over, and they don't think about it. I'm not one of those people," he said today on the 'Stoney and Bill' show on WXYT-FM (97.1). "There's other people who think it takes 24 hours or 48 hours to get over a game and move on to the next one, whether you win or lose. There's others it takes until the next game or the next win, if you're coming off of a loss, to erase the bad taste in your mouth. I'd probably put myself in that category. There's only one mouthwash for that bad taste in your mouth, and that's playing and winning the next game."
We can't say we blame him. 
(H/T Detroit News) 
---
---