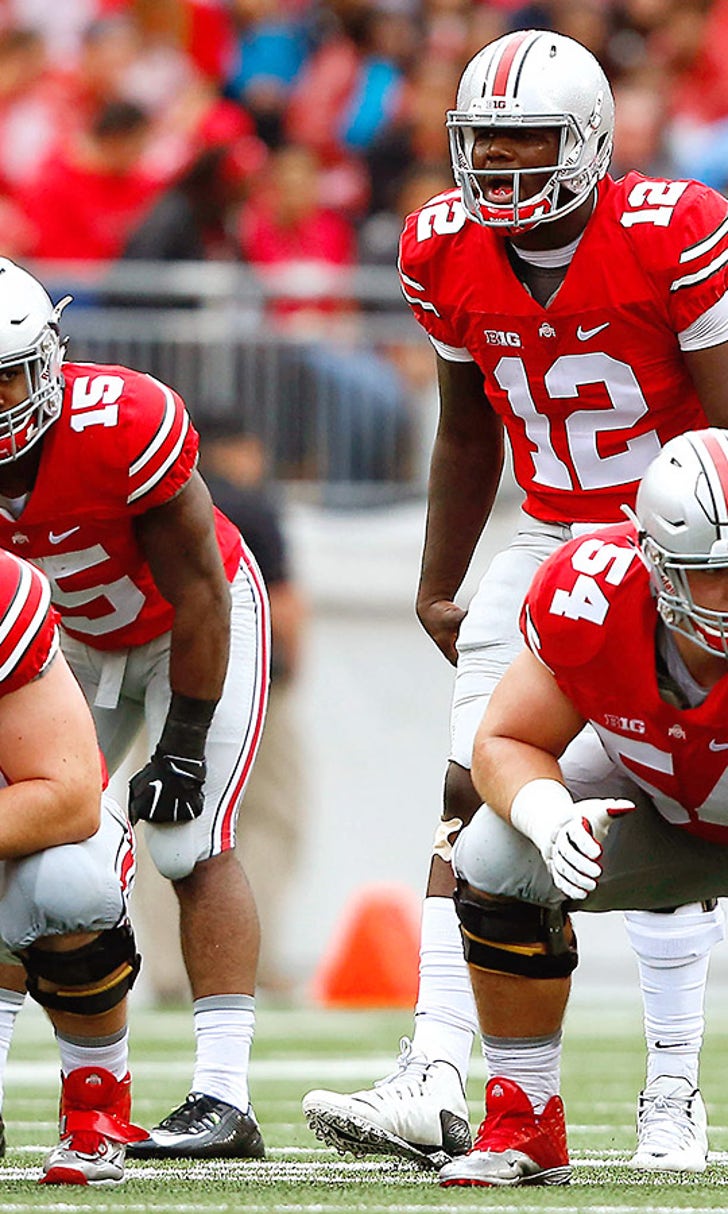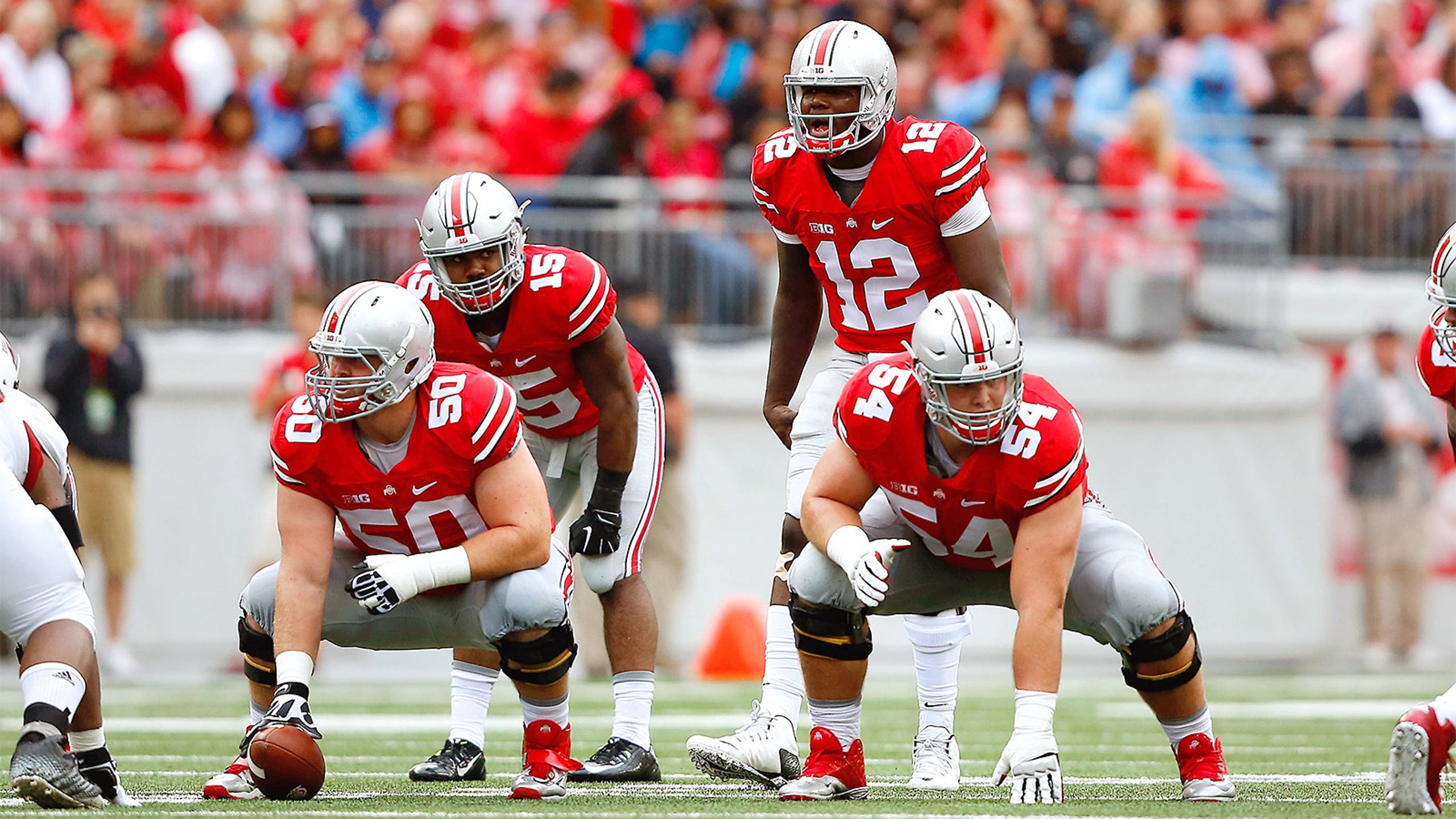 Meyer: Cardale Jones 'is the guy,' will remain Ohio State's starting QB
BY Marcus Hartman • September 23, 2015
COLUMBUS, Ohio -- Ohio State coach Urban Meyer had a matter-of-fact response when asked why Cardale Jones is still the starting quarterback of the top-ranked Buckeyes.
"He was the quarterback of the team when we finished the season last year. He was the quarterback in spring practice -- he was the only healthy one -- and he finished training camp as the starting quarterback. And at times he has played good. At other times he has not. To replace him, the other guy has got to pass him up, either out there or in the games, and that hasn't happened."
The "other guy" is J.T. Barrett, a sophomore who was the Big Ten Quarterback of the Year in 2014 but suffered a season-ending injury in Week 12.
Jones, now a junior, replaced him and was a key player in Ohio State routing Wisconsin in the Big Ten championship game before knocking off Alabama and Oregon in the College Football Playoff to claim the school's eighth national championship.
Both had their turns starring last season, but so far it has been a different story in 2015 as Jones has completed 26 of 46 passes (56.5 percent) for 334 yards while Barrett is 20 for 35 (57.1 percent) for 193 yards. Both have two touchdown passes, and Jones has three interceptions while Barrett has one.
Jones has rushed for 115 yards, while Barrett has 65 yards on the ground.
Jones has started all three games, but Meyer pulled him each of the past two weeks -- against Hawaii and then Northern Illinois -- because he was ineffective.
While he conceded the latter point, the coach stressed the blame for the offense's struggles should not fall on the quarterback.
"It's not him, it's the offense right now that is in a funk," Meyer said.
As for how secure Jones' hold on the starting job is, Meyer was not entirely clear.
"He is the guy," Meyer replied. "Unless he doesn't perform well."
The Buckeyes take on Western Michigan on Saturday at Ohio Stadium.
---
---