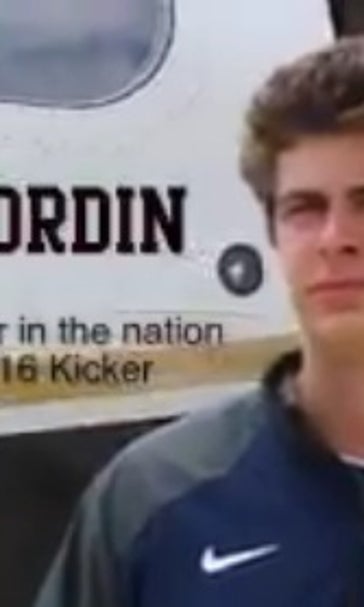 Kicker commits to Penn State in brilliant fashion
July 10, 2015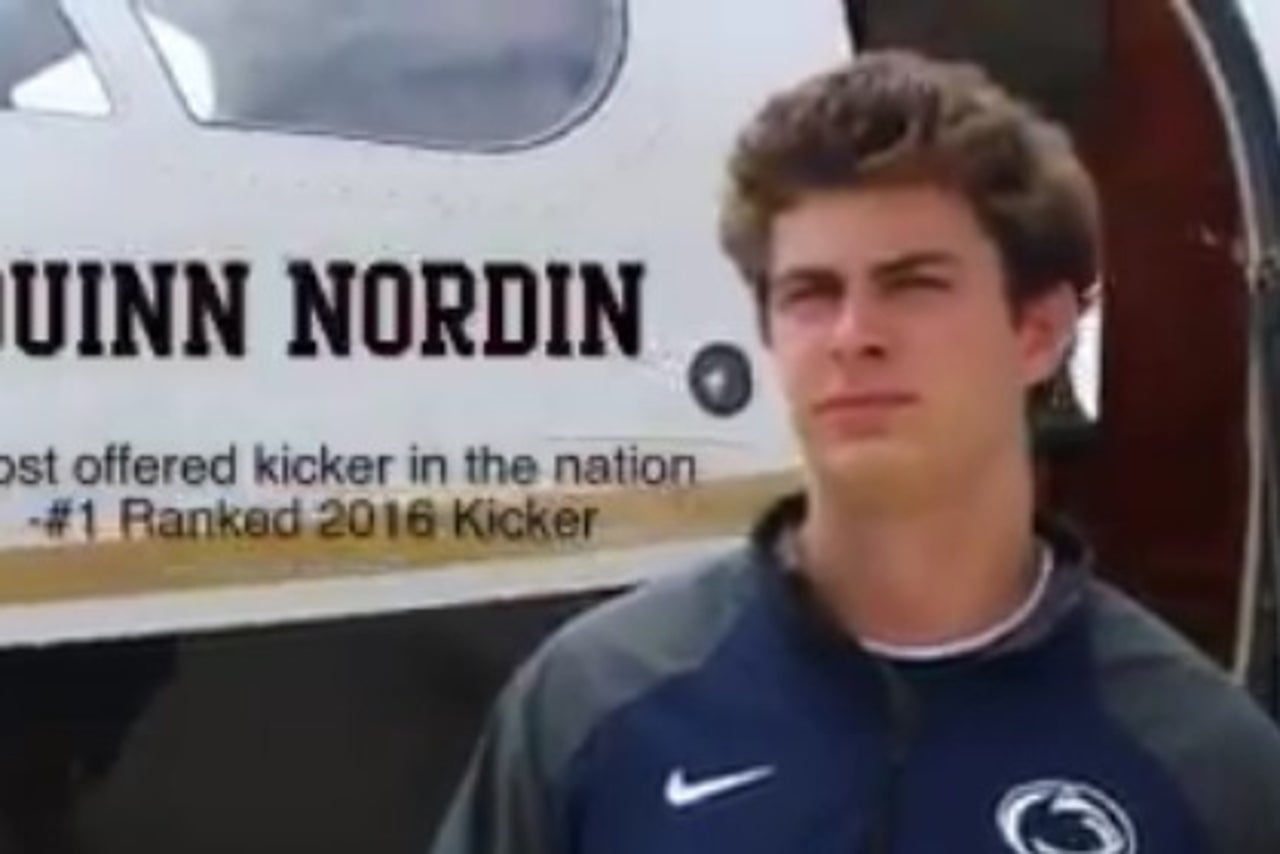 By David Kenyon
Take your hats and live animals elsewhere, college football recruits, because Quinn Nordin just raised the bar in the commitment game.
Nordin stepped off an airplane and gave his verbal pledge to the Penn State Nittany Lions via a video posted to Twitter.
According to 247Sports, Nordin is a 3-star prospect and the No. 1 kicker in the class of 2016. He attends Rockford High School, which is just north of Grand Rapids, Michigan.
Nordin also held offers from Arizona State, Georgia, Michigan, Michigan State and Louisville, among others.
How can Nordin's commitment be one-upped?
Parachuting out of an airplane. Make it happen, budding college football stars.
More from Sportsnaut:
---