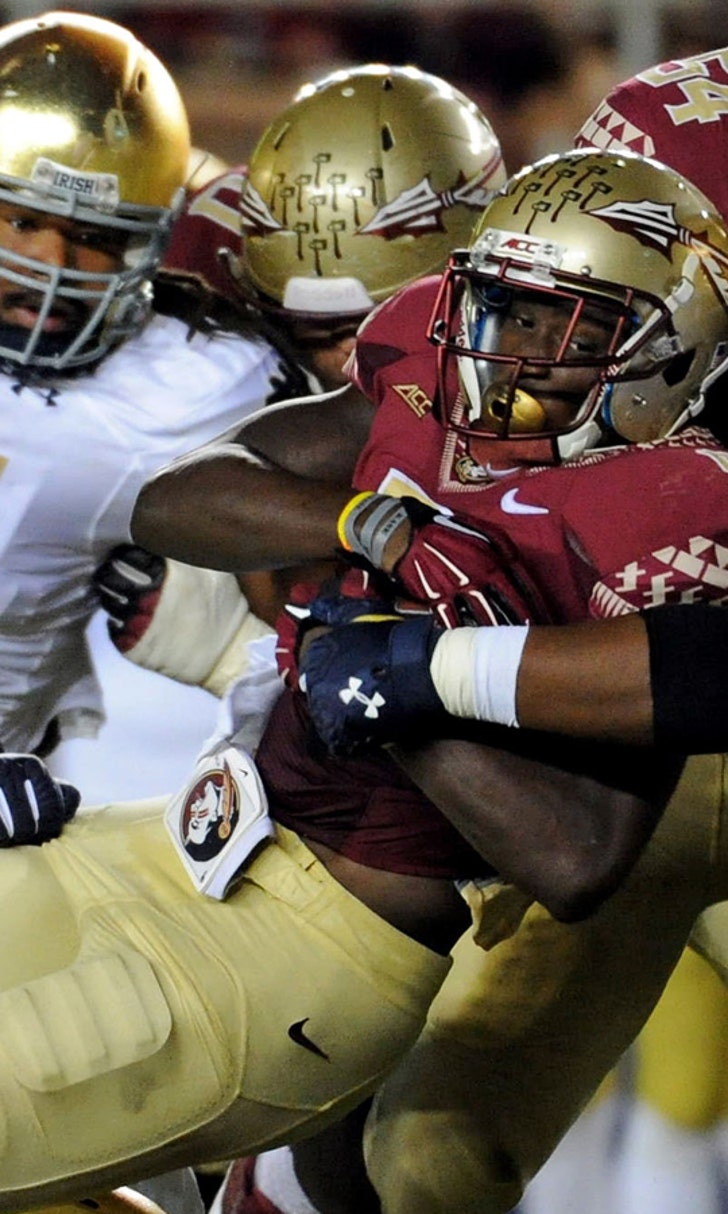 Kelly calls these Fighting Irish deeper, faster than 2012 squad
BY Marcus Hartman • August 19, 2015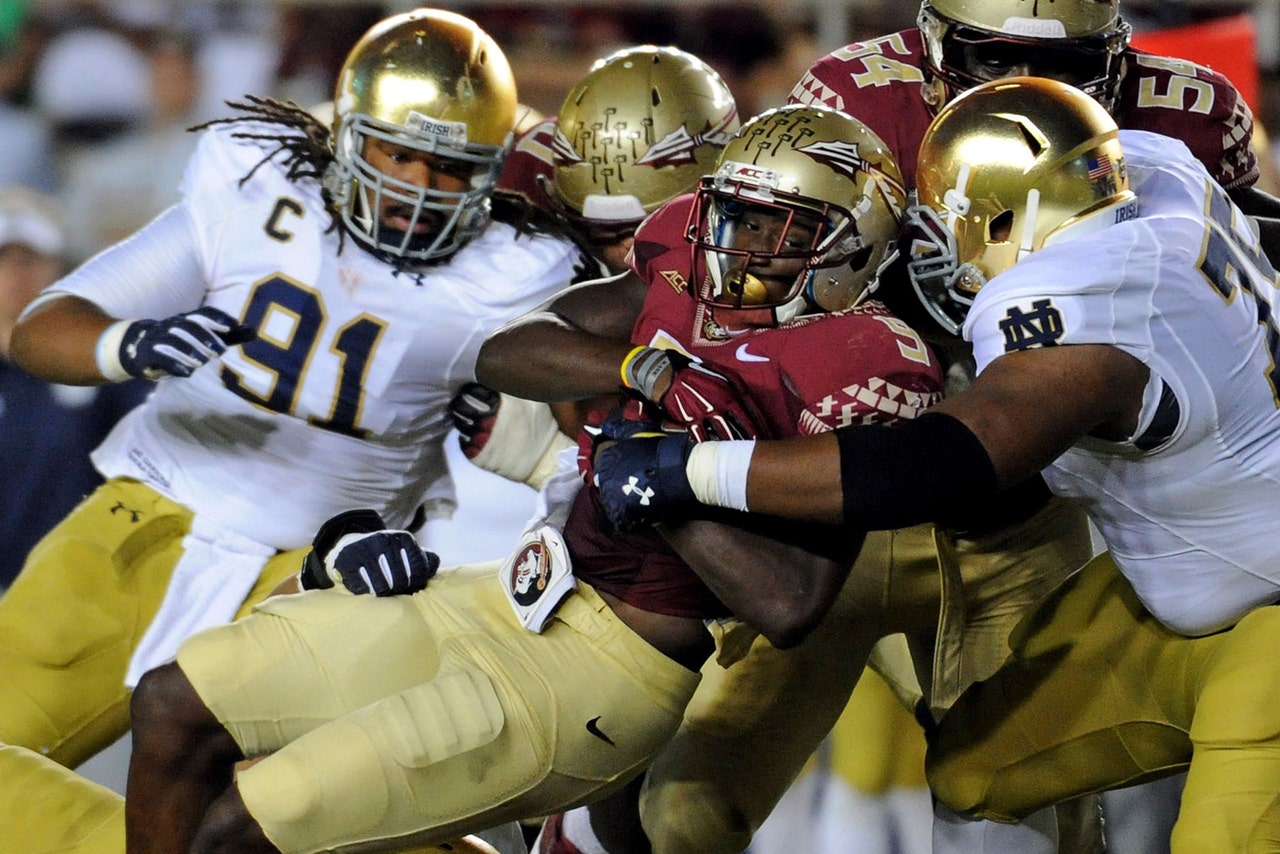 Notre Dame played for the national title three years ago with a team that had 14 players drafted by NFL teams over the following two years. Despite that talent, the Fighting Irish were stomped in the BCS National Championship Game by Alabama, and the past two years have been disappointing campaigns including four and five losses, respectively. 
With expectations building for the 2015 season, it was only natural someone at the Fighting Irish media day asked coach Brian Kelly to compare the talent level from what's so far been his best Notre Dame team to this one. 
"Well, it's a faster team," Kelly told reporters in attendance. "It's a more athletic team. We were deeper at virtually all positions across the board, both on the offensive line and the defensive line. Maybe we don't have singularly one superstar here or there, but the depth of the group is a whole different football team than that group." 
While NFL scouts obviously found a lot to like about the 2012 Fighting Irish roster, the team's undefeated record was a result of more than talent. 
That group developed a knack for pulling out close games, from a three-point win against Purdue in the home opener to a tougher-than-expected 22-13 win against a down USC team in the regular-season finale. 
Whether it was more a matter of grit or "luck of the Irish," Notre Dame went 5-0 in games decided by seven points or less, including overtime victories against Stanford and Pittsburgh. Then they found out they were far from ready to win it all when they ran into the Crimson Tide. 
"That was a unique group in that they knew how to win, had great leadership," Kelly said before pointing out that is not unique among successful teams.  
"Look, winning teams have a special group of guys that find ways to win, and that group did," Kelly said. "But this is, from an athletic standpoint and from a physical prowess standpoint, a deeper football team."
Only time will tell if that translates to another 12 wins and another shot at a national title. 
---
---