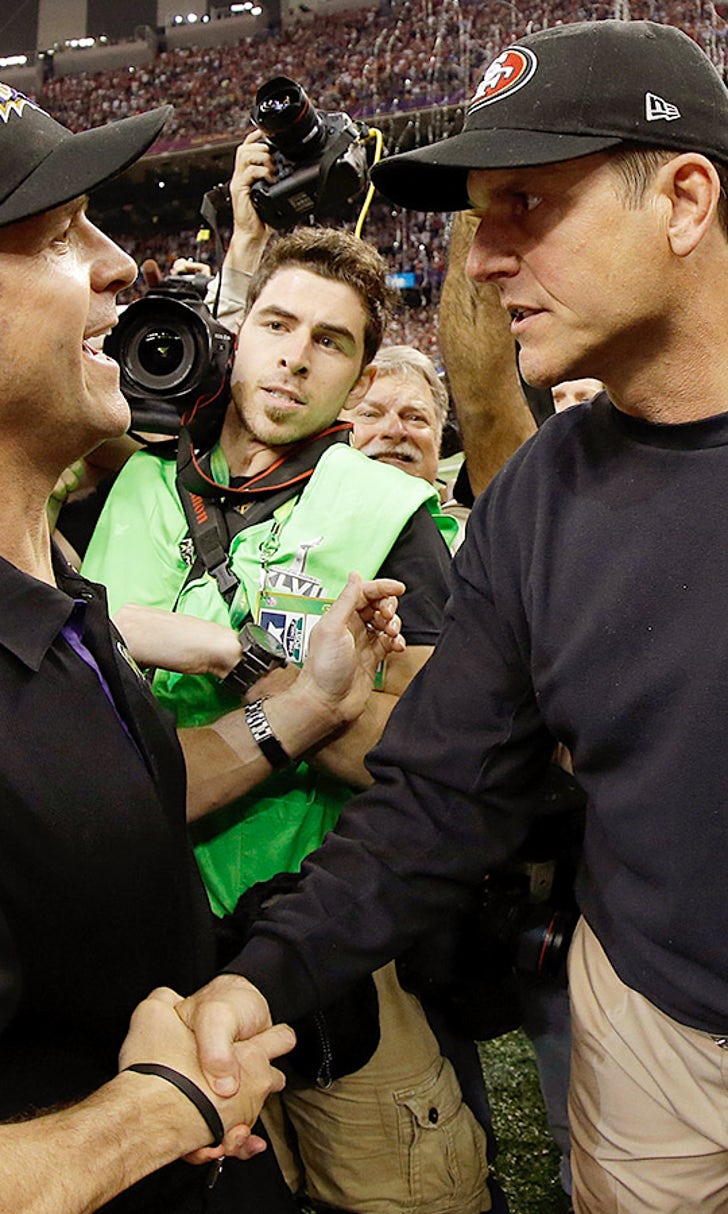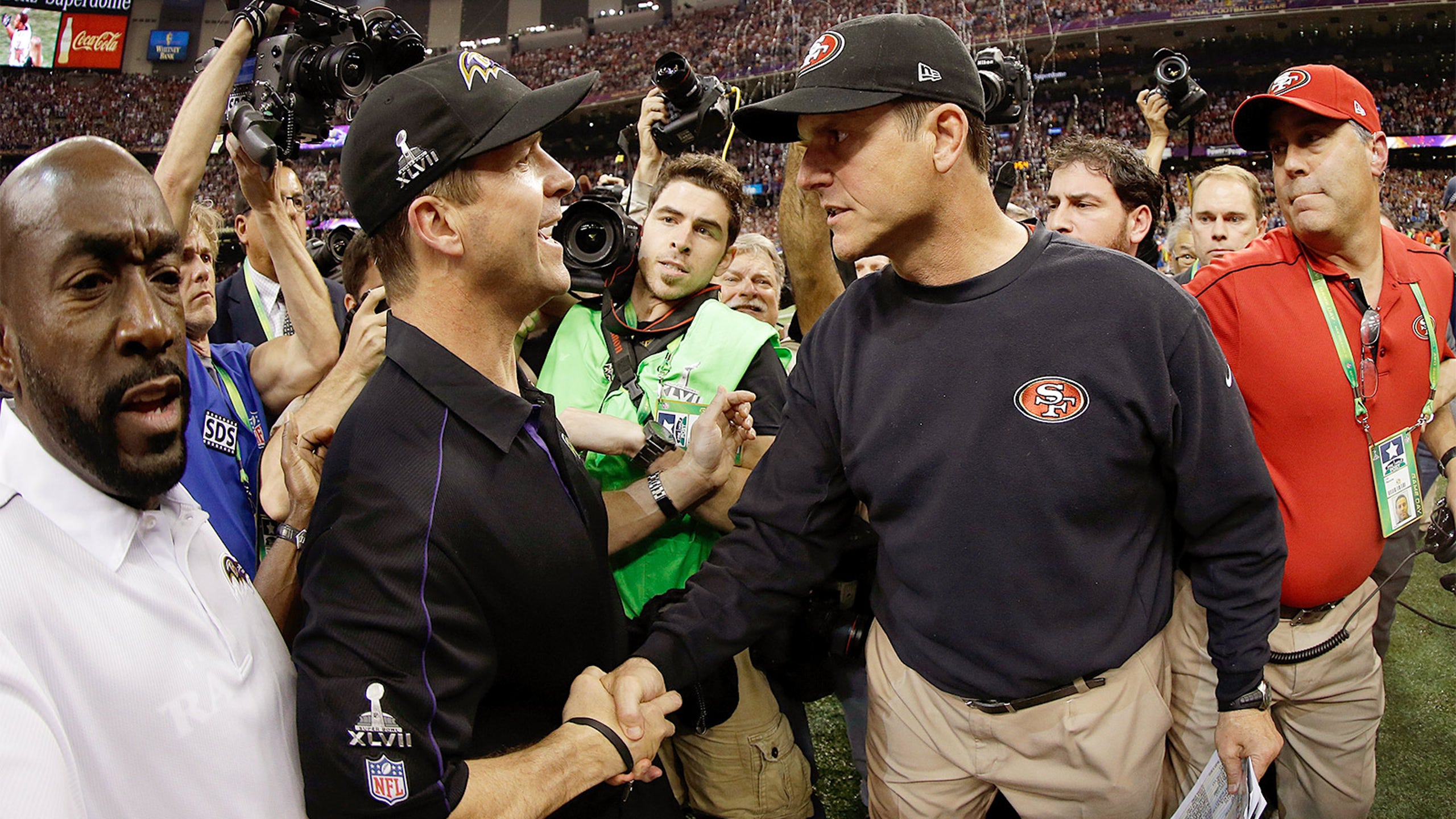 Jim Harbaugh talks potential 'unfinished business' in the NFL
BY foxsports • February 5, 2016
Jim Harbaugh's first 13-plus months back at Michigan have gone pretty well, but that can't stop some people from wondering how long he will be in Ann Arbor. 
Even after Harbaugh penned what amounted to a love letter to the place he spent part of his childhood, Dan Patrick wondered Friday if there is any sense of "unfinished business" in the NFL for the coach. 
"I've never looked at the unfinished business thing," Harbaugh said. "It's new business. It's proving something for a new time in a competitive way -- for anybody. Whether it's Derek Jeter or Michael Jordan or Pete Carroll, people who have done it at the highest level, even though you have done something 1,000 times, now you're doing it again. And that's all that matters is what you're doing right now. 
"The unfinished business thing has never really resonated with me. It always feels like there's a new game, there's new business. Win the next game, that's the goal." 
Harbaugh also described being back in San Francisco, his motivation for holding the "Signing of the Stars" event Wednesday and talked about the importance of maintaining a fun atmosphere within a football program. 
"It sure is a lot better than being around the people who are doom and gloom," Harbaugh said. "You see that guy walking down the street and he's got that dark rain cloud over him, you'll jet to the other side of the street to be away from that person." 
---
---